As a Walt Disney World fan living 1,220 miles away from the magic, I love when I stumble upon an accessory that brings that "Disney feeling" into my home or a gadget to make my next trip more memorable.
Below is Main Street Pop In's 2017 Favorite Gift Ideas for Disney Fans. If you have a Disney enthusiast on your holiday list this season, these items make great presents.
Gifts Under $30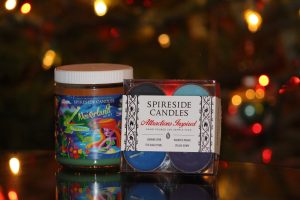 #1 Spireside Candles
Want to close your eyes and imagine walking down Main Street? Then Spireside's Village Bakery candle is for you. It's just one of many scents that are reminiscent of Disney resorts and attractions. Spireside even has a "Scorched Parchment" scented tea light that smells like Rome burning on Spaceship Earth. Handmade in Charleston, South Carolina, candles cost between $15-$18. Shop at spireside.com.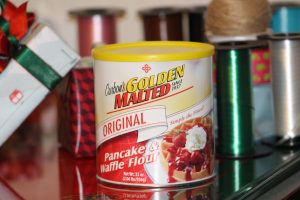 #2 Waffle Mix
Do you love Mickey Waffles? Carbon's Golden Malted Original Pancake and Waffle Flour Mix has been around since 1937 and allows you to get your waffle fix any time of year. A 33-ounce canister from Carbon's is $14.99. Shop at goldenmalted.com.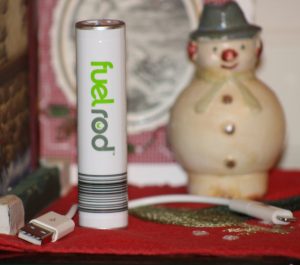 #3 Fuel Rod
The Fuel Rod is the greatest gadget for anyone whose smartphone always seems to be running low. For Disney fans, there is the added bonus that you can take it to a SwapBox in the park and trade any drained rod for a fully charged one at no cost. Fuel Rods are $20 at fuel-rod.com.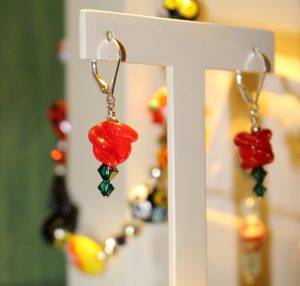 #4 Glass Earrings
Crystal Arts on Main Street, U.S.A., offers a treasure trove of glass creations and jewelry. We absolutely feel in love with the Beauty and the Beast inspired rose earrings for $29.99.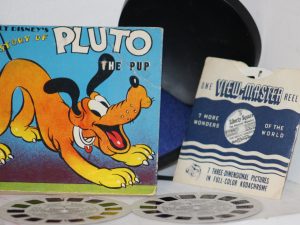 #5 eBay and Thrift Store Finds
Still have an old View-Master or Fisher Price cartoon projector? eBay has loads of old Disney reels and carts for sale, often under $20. Catch Lonesome Ghosts any time you please or find a vintage View-Master reel of Liberty Square in '80s.
And don't forget the treasures to be found at second-hand stores and garage sales. A friend presented us with some Disney salt and pepper shakers found at a local thrift store. They make us smile every time we use them.
Gifts Under $100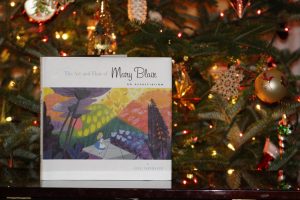 #1 The Art and Flair of Mary Blair
Mary Blair is the artist behind the iconic "it's a small world" attraction and movies like Cinderella and Peter Pan. She also created the amazing towering mosaic inside the Contemporary resort. Learn about Ms. Blair and her life at Disney and beyond in this beautiful coffee table book by John Canemaker. Currently $36 new on Amazon.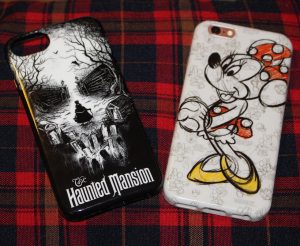 #2 Smart Phone Covers
ShopDisney.com has phone covers to fit just about any fan's taste (prices range between $24.99 and $56.95), but don't limit yourself to just those offerings. Go to Etsy and search "Disney Phone Case". You'll be able to indulge just about any whim, like the Pineapple Dole Whip iPhone Case for $24.50. Adorable!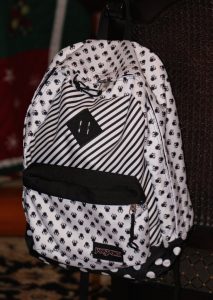 #3 JanSport Backpacks
Zappos has an awesome selection of Disney-themed JanSport backpacks, perfect for the frequent Disney parks visitor. The black and white Minnie Mouse version is our favorite. Prices vary by size and fabric, but run between $44-$70 at Zappos.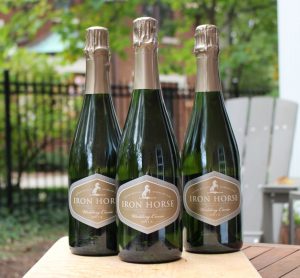 #4 Iron Horse Wedding Cuvee
Our most beloved tradition when visiting Hollywood Studios is stopping at the Brown Derby Lounge and ordering a glass of Fairy Tale by Iron Horse Celebration Cuvee Brut. Unfortunately, it's only available on property. However, you can buy Iron Horse Wedding Cuvee (which tastes exactly the same) at either your own wine retailer or via wine.com for $44.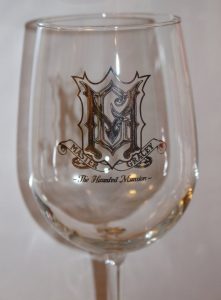 #5 Haunted Mansion Wine Glasses
Feel as though you are attending the Haunted Mansion wake alongside Master Gracey with the proper drinking goblet. These wine glasses are available for red or white wine, but either make lovely water goblets as well. The glass's gold crest pairs nicely with any holiday table setting. Glasses are available at the park or online at ShopDisney for $13.99 each (But buy a set of four for $55.96. It's a little awkward to give someone just one glass, right?) 
Gifts Over $100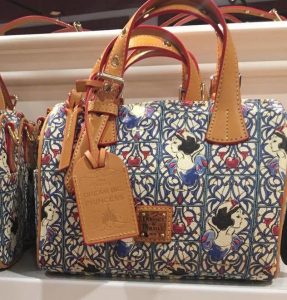 #1 Dooney and Bourke
The luxury handbag company has a line created just for Disney and includes some irresistible designs—such as the subtle, black Haunted Mansion wallpaper; the delicate profiles of Snow White; and the colorful "Walk in the Park". Prices vary from $128 to $468 at ShopDisney.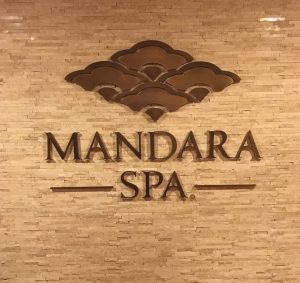 #2 Spa Day
If you have a loved one going to the parks soon, consider prepaying for a little spa get away at the Mandara Spa located in the Walt Disney World Dolphin Resort. Mandara is a vacation inside a vacation. Not only are the services excellent, Mandara has its own private balcony overlooking the Boardwalk where you can sip tea and relax between appointments. Individual experiences or multi-service journeys are available. Prices vary from $135-$460.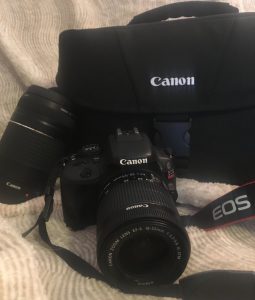 #3 DSLR Camera
iPhones are great for taking every day photos, but if you really want memorable, keep-forever, vacation photos to cherish, a real camera and telephoto lens are worth the investment. The Canon – EOS Rebel T6 DSLR kit with two lenses currently sells for $549.99 at Best Buy.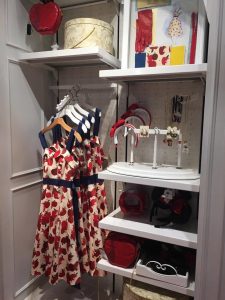 #4 Disneybounding Outfit
We love spotting those who are really good at Disneybounding (the art of using everyday clothes to dress like Disney characters). Our favorite Disneybounding combination for fall channeled Goofy—combining just the right pair of bright blue jeans with a long sleeve orange tee, black vest and a bright green knit cap. You can find the best ideas on Pinterrest.
It may seem easy to buy the perfect gift for the Disney fan in your life, but it can be tricky. If you stay true to the person's favorite characters, attractions or tastes, you won't go wrong!
Thanks for Popping In!