Okay, so it's not the ideal holiday season for Disney park fans. No parties! No fireworks! And no Sanderson Sisters performing in The Hub!
But if Disney teaches us anything, it is to be an optimist. The company coined the phrase, Not-So-Scary Halloween, so let's not let the scary times we're living in take away ALL of our Halloween fun. Across America, families are coming up with great ways to enjoy October 31 differently this year. For Disney fans, this means…
Get thee to a Spirit store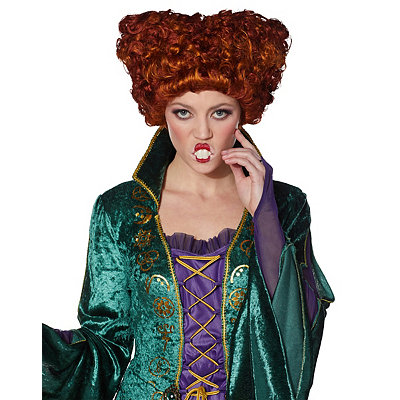 Spirit stores have kicked it up a notch with its Hocus Pocus merchandise this year. It's all officially licensed stuff, so the costumes are designed to look pretty spot-on. (We especially love Winnie's fake teeth and ginger wig.) The Sanderson Sisters getups also come in varying price ranges, which is nice for those of us wearing our costumes around the house instead of to Mickey's Not-So-Scary Halloween Parties. 
If you're staying in this Halloween, you may not need a costume at all. That's why we like Spirit's tees and more subtle nods to HP, like the black flame candle (virgin not included) and quirky mug for drinking hot apple cider?
Masking Up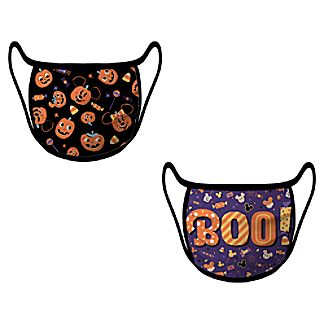 We love a good, multi-purpose Disney souvenir. The cloth masks sold at the parks and online are quite comfortable (buy a size up, however, they do shrink in the wash) and a good value (2 for $12 or 4 for $20). The Halloween designs include Mickey pumpkins, Halloween snacks, Sally's dress fabric, and Jack Skellington's bow tie.
Smells of Halloween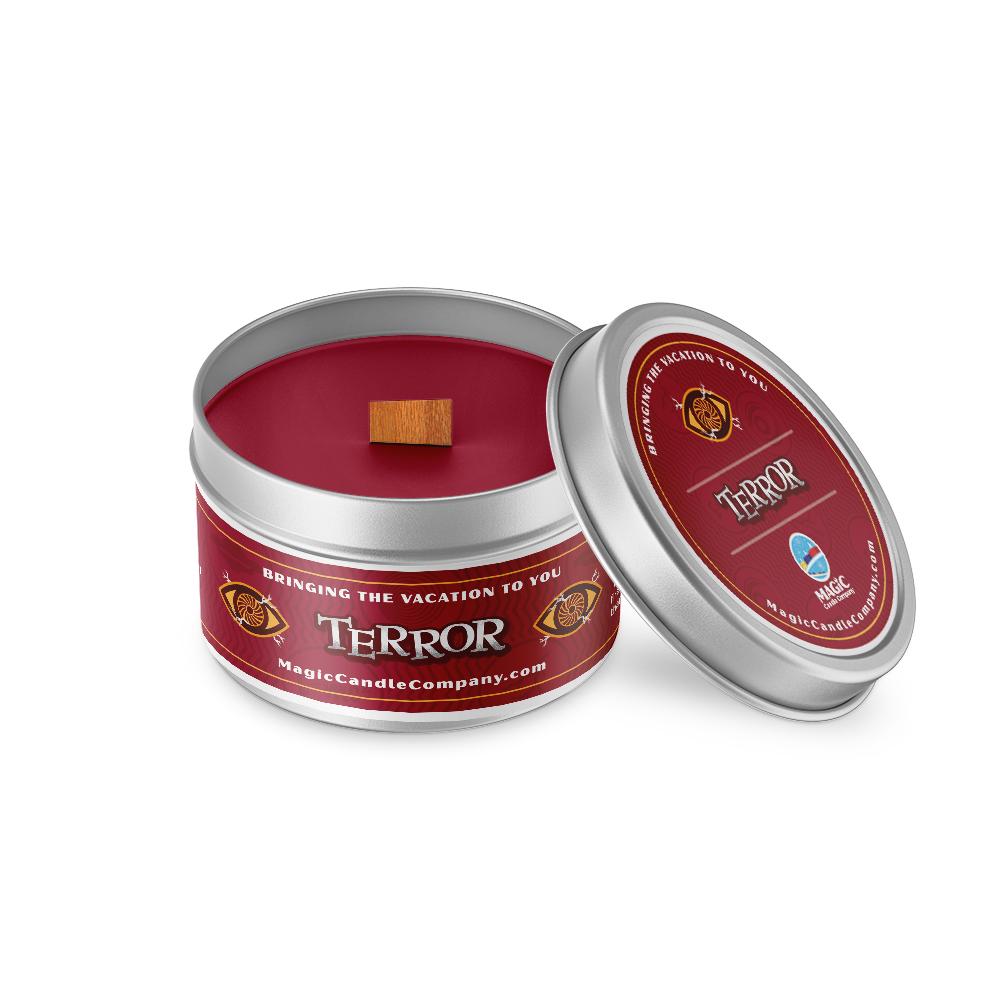 The Magic Candle Company has found a niche mimicking all those good Disney smells. For Halloween, they've created Haunted (cedarwood and vanilla), Autumn on Main Street (cinnamon, citrus, and chrysanthemum), Pumpkin King (pumpkin, butter, and vanilla cream), Pumpkin Spice Latte (pumpkin pie, espresso, cinnamon, brown sugar, and whipped cream), and Terror (teakwood, cedar, leather, sandalwood, and musk).
A LOT of Binge-Watching
Disney+ has a plethora of Halloween content. In addition to the standards we watch every year, we're adding some retro nights to our October schedule, such as 1986's Mr. Boogedy, a comedy about a family who moves into a house inhabited by a 300-year-old ghost; Tim Burton's 2012 Frankenweenie, a parody about a dog brought back to life; and The Simpsons Treehouse of Horror, all 30 episodes.
(Editor's Note: If you prefer your Halloween screen time to be a little scarier, the 2018 Netflix series the Haunting of Hill House is the perfect remedy. What's the Disney connection? It's an update of the 1963 film, The Haunting, which influenced the look and feel of the Haunted Mansion attraction. If you've already seen Hill House, a follow-up series debuted on Netflix on Oct. 9 called The Haunting of Bly Manor. Bly Manor includes the same creative team and much of the cast from Hill House. The storylines, however, are not connected.)
That's all the quarantine treats we have for you this week. Join us next Monday for a few more. We're always #ThinkingDisney. If you have any Halloween memories you'd like to share, add them to the comments below or email us at info@mainstreetpopin.com.
Thanks for Popping In
Click Here To Subscribe To The Main Street Pop In Newsletter. It's FREE!
Follow MAIN STREET POP IN on
facebook
instagram
twitter