If Disney published its own dictionary, here's some terms you might find…
Animal Kingdom: The fourth Florida-based Walt Disney World theme park opened on April 22, 1998. Animal Kingdom is part zoo, part theme park. Animal Kingdom's "lands" include Africa, DinoLand U.S.A., Discovery Island, Asia, and Pandora—The Land of Avatar.
Cast Member: A Disney employee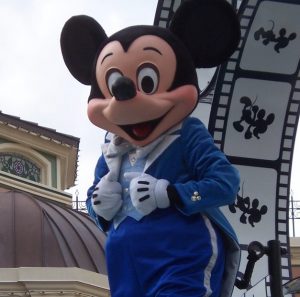 Deluxe Resorts: The highest cost hotel options on Disney property. Deluxe Resorts are the Animal Kingdom Lodge, Beach Club, Boardwalk Inn, Contemporary Resort, Grand Floridian Resort & Spa, Polynesian Village Resort, Wilderness Lodge, and Yacht Club Resort.
Disneyland: This park is not in Florida. Disneyland is the theme park that started it all. Opened by Walt Disney himself on July 17, 1955, Disneyland is located in Anaheim, California.
Disney Vacation Club (DVC): The time-share system operated by Disney. Vacation Club properties include the: Animal Kingdom Villas, Bay Lake Tower, Beach Club Villas, Boardwalk Villas, Boulder Ridge Villas, Copper Creek Villas & Cabins, Old Key West Resort, Polynesian Villas & Bungalows, Villas at the Grand Floridian, Saratoga Springs Resort & Spa, and Treehouse Villas. DVC properties also include Aulani in Hawaii, Hilton Head Island Resort in South Carolina, Vero Beach Resort on the Atlantic Coast of Florida, and the Grand Californian Hotel & Spa in California.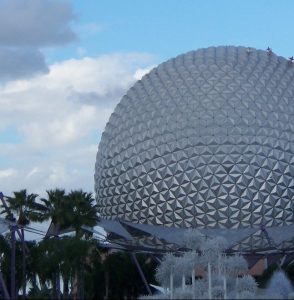 Epcot (Experimental Prototype Community Of Tomorrow): Inspired by the philosophies of Walt Disney, Epcot opened on October 1, 1982. Epcot consists of two distinct areas—Future World and World Showcase.
E-Ticket: When the Magic Kingdom first opened, guests had to buy a ticket to enter each attraction (this was in addition to purchasing an admission ticket). Five levels of tickets were sold, labeled A through E. A-Ticket attractions were the least popular and thrilling, while E-Ticket attractions were the most popular and innovative. Even though the lettered ticketing system disappeared in early 1980s, Disney fans still call anything exciting an "E-Ticket" experience.
Extra Magic Hours: Additional theme park hours provided to guests staying at a Disney World resort hotel. In general, one park provides early entry each morning and another park will remain open later each evening.
FASTPASS: Think of this as scheduling a "reservation" to ride an attraction or gain good seating for a show. With a FASTPASS, guests get immediate access to the front of the line. If you are interested in using the FASTPASS system, make sure you download the My Disney Experience mobile app.
Hollywood Studios: Disney World's third theme park opened on May 1, 1989. The park highlights the Disney film and cartoon industry. Hollywood Studios is divided into seven themed lands: Hollywood Boulevard, Echo Lake, Pixar Place, Mickey Avenue, Animation Courtyard and Sunset Boulevard. Lands coming soon are Star Wars: Galaxy's Edge (2019) and Toy Story Land (2018).
Imagineers: A combination of the words imagination and engineers. This is the title given to castmembers who dream up, design and build everything Disney.
Magic Bands: An electronic bracelet that acts as you park ticket, room key, FASTPASS storage and credit card.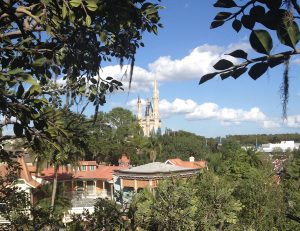 Magic Kingdom: The first Walt Disney World theme park opened on October 1, 1971. The park is divided into six themed lands: Main Street, U.S.A., Tomorrowland, Fantasyland, Liberty Square, Frontierland and Adventureland.
Moderate Resorts: The median cost hotel options on Disney property. Moderate Resorts include the Fort Wilderness Cabins, Caribbean Beach Resort, Port Orleans Resort-French Quarter, Port Orleans Resort-Riverside, and Coronado Springs Resort.
Nine Old Men: Walt Disney's term of endearment for his early animation team made up of Les Clark (1907-1979), Marc Davis (1913-2000), Ollie Johnston (1912-2008), Milt Kahl (1909-1987), Ward Kimball (1914-2002), Eric Larson (1905-1988), John Lounsbery (1911-1976), Wolfgang Reitherman (1909-1985), and Frank Thomas (1912-2004).
Rope Drop: The time a Disney Park opens to the public. Resort guests may be allowed to enter prior to rope drop if Extra Magic Hours have been assigned.
Walt Disney World (WDW): Located in central Florida, Walt Disney World is the name for the entire Disney property, all 42 square miles.
Value Resorts: The lowest cost hotel options on Disney property. Value resorts are All-Star Movies, All-Star Music, All-Star Sports, Art of Animation, Pop Century, and the Fort Wilderness Campground.
Thanks for Popping In!
If you have a suggested Disney Lingo addition, we'd love to add it. Mention it in the comment section below.