We agree with a lot of fellow Disney fans when we say visiting Epcot BEFORE visiting the Magic Kingdom may be good idea for a first-time visitor. It's a much subtler introduction to Imagineering than the big brother park.
Not that Epcot isn't "Disney-fied". It still offers rides, characters and princesses, mouse ears, and the like. But it also takes guests back to a World's Fair experience, where thoughts of the future and discovery are at the forefront.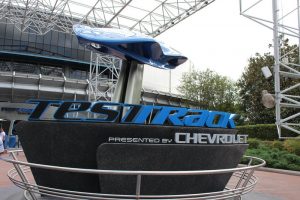 We'll start off with the park's must-do experiences. They include: Spaceship Earth, Soarin', Test Track, the Living Seas, every square inch of World Showcase, and nightly fireworks show. However, the all-encompassing best part of Epcot is the FOOD! If you are staying at Disney for multiple days, we highly recommend picking a hotel on the Boardwalk and adding a park hopper to your ticket so you can dine at Epcot every day.
Now on with our recommendations for a first time visit to Epcot without kids.
If you're a morning person, definitely get to the park at rope drop (when it opens). You'll be able to explore and take photos without a lot of other guests in your way. You'll also experience an hour or two of shorter lines for attractions. Our favorite plan is to go directly to Future World East and immediately get in the standby line for Test Track. After that, we hit Mission Space, then cut across to Future World West and use our first FastPass for Soarin'.
If you're not a morning person, then use the FastPass system to schedule late morning or afternoon visits to the attractions you want to visit most. Trust us, FastPasses free up at least two hours of your day. Unfortunately at Epcot, FastPasses are tiered. You must choose between Soarin', Test Track, and Frozen Ever After.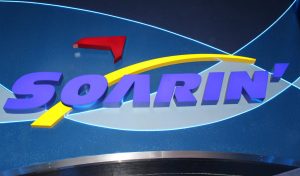 Epcot isn't exactly the place for thrill ride seekers. Test Track and Mission Space are really the only two. But Soarin' is one of the most amazing ride experiences you can have, so unless you have an extremely severe fear of heights, we highly recommend you don't miss this one.
As we alluded to earlier, Epcot's number one asset is food. World Showcase is made up of 11 country pavilions: Mexico, Norway, China, Germany, Italy, America, Japan, Morocco, France, United Kingdom, and Canada. The park also is in a constant state of festival activity, so there are extra international food kiosks dotted around the showcase fall, winter, and spring.
There are two ways to tackle how you want to enjoy Epcot's culinary offerings. One is to try whatever dish comes your way, or two, to savor Disney's spin on a dish you already love.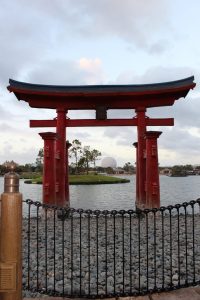 For sit-down dining, our favorites restaurants include: Nine Dragons (China), Biergarten (Germany), Via Napoli (Italy), Teppan Edo (Japan), Spice Road Table (Morocco), Monsieur Paul (France), and Le Cellier (Canada).
For quick service food, we recommend: Kringla Bakeri Og Kafe (Norway), Katsura Grill (Japan), Tangierine Café (Morocco), Les Halles Boulangerie-Patisserie (France), and Yorkshire County Fish Shop (UK).
Don't forget snacks and adult libations. There really are too many to mention, but our favorite snacks and drinks include the margaritas and guacamole in Mexico, the giant pretzels and beer in Germany, the funnel cakes in America, the shaved ice in Japan, and the Grey Goose slushes and pastries in France.
Now on to the shopping and festivals.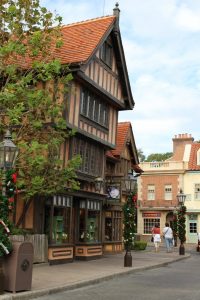 Epcot without children means you can really browse the World Showcase shopping areas. We like to stop in Norway to see the trolls and the cold-weather clothing. For those of us who live up north, a little Nordic sweater souvenir gets a lot of use back home. Japan's Mitsukoshi Department Store is one of our favorite shops in all of Epcot. Where else can you get a real kimono and Hello Kitty candy? In the UK, we love the gathering of shops that sell everything from tea and British rock tees to medieval daggers and futbol jerseys.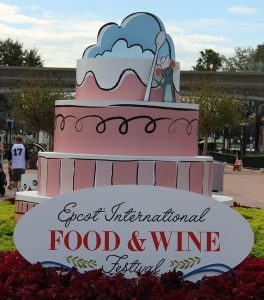 Then there are the festivals. Epcot seems to have some sort of festival in action most of the year. Festival of the Arts takes place in January and February; Flower & Garden Festival takes over in March, April and May; the Food & Wine Festival starts in late August and runs until mid-November; and Festival of the Holidays closes out the year in December.
For adults, Epcot is an experience that you can't get many other places on earth. What's special about the park is that it is ever changing and expanding. And that's what makes it a place that is fun to visit again and again.
Congratulations! You just had a magical day.
More stories from our First Time Visitor Series:
Part I Magic Kingdom With Young Children
Part II Epcot With Young Children
Part III Animal Kingdom With Young Children
Part IV Hollywood Studios With Young Children
Part V Magic Kingdom Without Children
Part VI Epcot Without Children
Part VII Animal Kingdom Without Children
Part VIII Hollywood Studios Without Children