Let's call Disney's Hollywood Studios the chameleon park
Since its 1989 opening, it has had three name changes (from Disney-MGM Studios, to Disney Studios, to Disney's Hollywood Studios). Today it has two of the best immersive lands in all of Walt Disney World, Toy Story Land and Star Wars: Galaxy's Edge.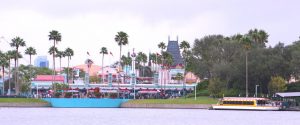 If you're a morning person, definitely get to the park at rope drop (when it opens). This is the only chance you have of obtaining a boarding pass for the newest attraction, Rise of the Resistance. Rope drop has many advantages, You are explore and take photos without a lot of other guests in your way and you'll experience an hour or two of shorter lines.
If you're not a morning person, acquaint yourself with the FastPass system. You'll save yourself hours of time. Click here to see what rides we think will save you the most time.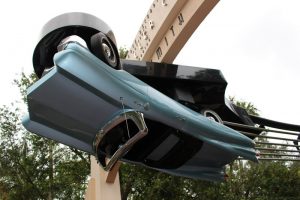 Thrill ride seekers will want to experience:
Rock 'n' Roller Coaster—the high-speed, upside-down rollercoaster starring the band Aerosmith.
The Twilight Zone Tower of Terror—where guests plummet down a broken elevator shaft.
Smugglers Run–the chance to serve on the crew of the Millinieum Falcon.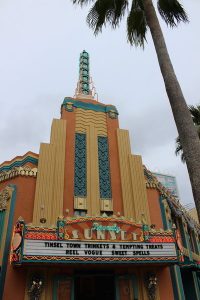 Those visiting for a more laid-back, Hollywood experience will enjoy the art-deco shops on Hollywood and Sunset boulevards, the Indiana Jones Epic Stunt Spectacular, Walt Disney Presents, Frozen Ever After, and the well-produced Beauty and the Beast—Live on Stage. Don't miss Toy Store Mania or the Muppets 3D film, either. For Generation Xers and Millennials, they are classics, too.
We're also excited to see the new Mickey and Minnie's Runaway Railway, coming in March. Believe it or not, it's the first Mickey-themed, ride-through attraction at Walt Disney World.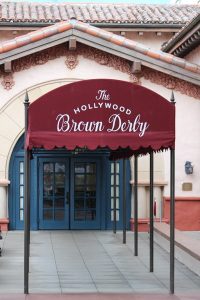 For foodies, The Hollywood Brown Derby is a fantastic restaurant (a dining reservation is recommended). It is an authentic replica of the famous California eatery, and you will truly feel transported to a time of Walt's Hollywood. First and foremost, you have to try the Cobb salad. After all, the famous recipe was created by the original Brown Derby owner Bob Cobb. Or if you need more meat and potatoes, Brown Derby is well-known for its Charred Filet of Beef and Roasted Cheshire Pork Chop.
No time for a lengthy or heavy meal? Snag a seat at the Brown Derby's outdoor lounge, no reservation required.
Another Hollywood Studios dining gem is the 50's Prime Time Café. Quite the opposite in décor and service from the Brown Derby, Prime Time is set in a 1950s American home. Castmember servers treat you like family, which means they scold you for putting your elbows on the table and question your menu choices. But truly, it is all in good fun and Prime Time's menu offers a plethora of comfort foods. We recommend Mom's Sampler. It includes all three of Prime Time's best offerings—fried chicken, pot roast and meatloaf. Don't forget to order a milkshake, too.
If you can't get a reservation at Prime Time, try your luck at the attached Tune-In Lounge. The same menu as the restaurant is available at the bar.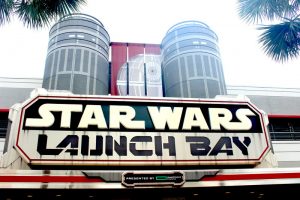 Hollywood Studios is the place to be for Star Wars fans. In addtition to the new land there is Star Tours a fantastically themed ride; Tatooine Traders one of our favorite themed gift shops; and Star Wars Launch Bay, where you can see movie props and costumes and meet BB-8, Chewbacca, and Kylo Ren.
Last but not least, a visit to Hollywood Studios is not complete without seeing the Fantasmic! fireworks show. Here you can get your classic Disney fix starring Mickey Mouse as the Sorcerer's Apprentice. All the big characters, both hero and villain, come out for this one.
Once the show is done you are just a walk or a boat ride away from Disney's Boardwalk, a fun way for grownups to end the night.
Congratulations! You just had a magical day.
More stories from our First Time Visitor Series:
Part I Magic Kingdom With Young Children
Part II Epcot With Young Children
Part III Animal Kingdom With Young Children
Part IV Hollywood Studios With Young Children
Part V Magic Kingdom Without Children
Part VI Epcot Without Children
Part VII Animal Kingdom Without Children
Part VIII Hollywood Studios Without Children