Standing in line is just part of the deal when you decide on a Disney trip. Yes, there are lots of strategies available to cut those waits (like FASTPASSES and Advanced Dining Reservations) and you definitely need to take advantage of those. But no amount of planning can make a Disney trip wait-free.
Fortunately, there are lots of fun games you and your group can play while waiting in line for an attraction, a show or for food. Here are my three favorites.
Hidden Mickey Challenge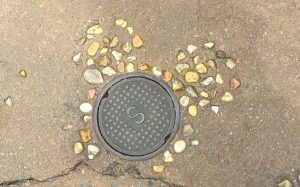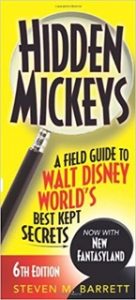 If you didn't already know, there are Hidden Mickey silhouettes all over Disney World. We were gifted a book that will help you find them as you walk through the parks. They can be in rides, in restaurants, on signs, and even on the ground as you walk.
Children especially enjoy looking for the Hidden Mickeys, and it can be a great way to keep them entertained when you are waiting in a long line in the Florida heat.
Mad Libs
Another way to keep your child entertained is to bring along Disney Mad Libs.  These can be used for a variety of ages and they seem to always entertain.
Emoji Blitz

Lastly, we all enjoy a little Disney Emoji Blitz, which is a match-3 game, played on a smart phone. I do not enjoy my children being on screens when we are at Disney, but if desperate, I like sticking with the Disney theme.  And truth be told, I play this game year-round and enjoy it greatly!
Waiting in a restaurant or standing in line doesn't have to be boring. How do you do to pass the time? We'd love to know.
Thanks for Popping In!
facebook
Facebook: facebook.com/mainstreetpopin
instagram
Instagram: main.street.pop.in
twitter
Twitter: @mainstreetpopin