I just couldn't wait until December to share a few Disney finds that I'm lovin' right now! And I didn't have to make the trek to Disney to get ANY of it.
Oh boy, what time is it?
One of my favorite purchases of 2019 has been my Meidi Mickey Mouse Clock. It comes in white, black, red, blue, pink, and yellow. I paid $17.99 for mine on Amazon, but now they are even a bigger bargain, priced between $13.99 and $15.99 depending on the color. I have the white and it's the perfect centerpiece for my office. It's a subtle Mickey, which is my favorite kind of Disney souvenir.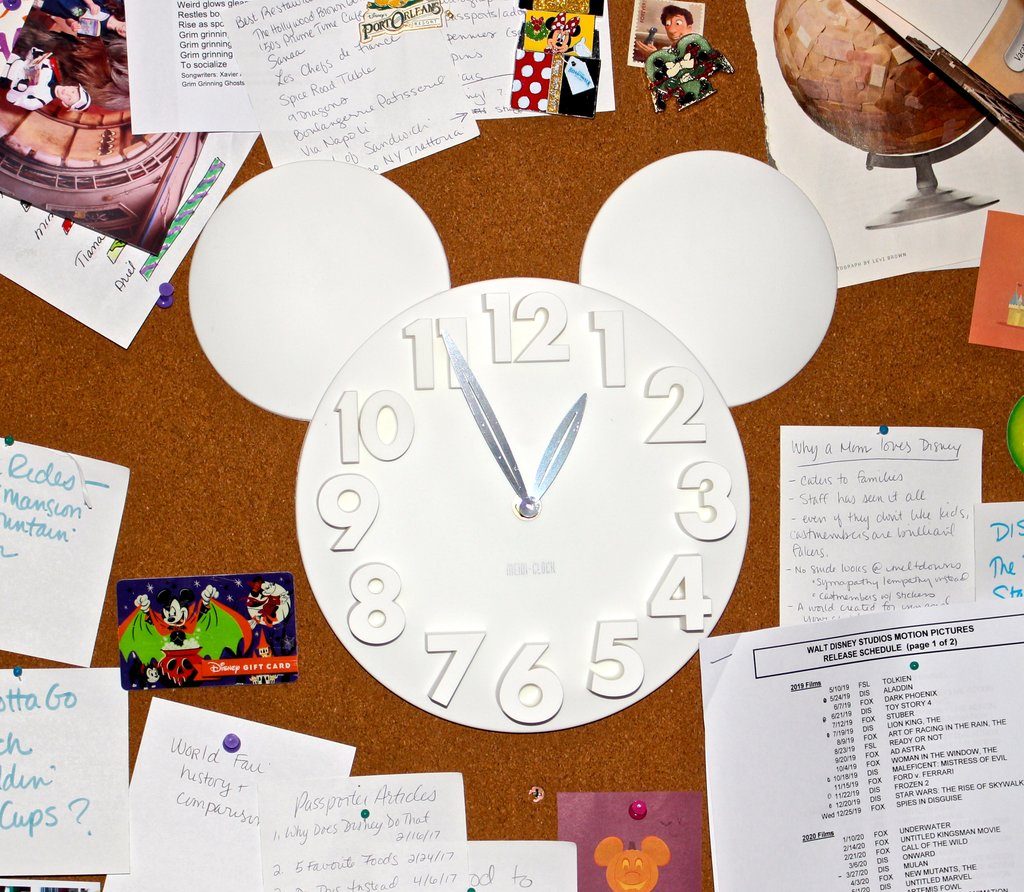 For those tight spaces
Now here's a Michigan-made piece of merchandise this mitten mom can get behind—the Disney Smart Shelf. Stick it between your mattress and box spring or between the couch cushions and you have an instant side table to leave your phone. The shelf's Mickey ears have cutouts that can securely hold a cup or a snack, kind of like the cupholder of a car. Disney cruise line needs to add these to its staterooms pronto. The shelf is $34.99 plus $5.95 shipping.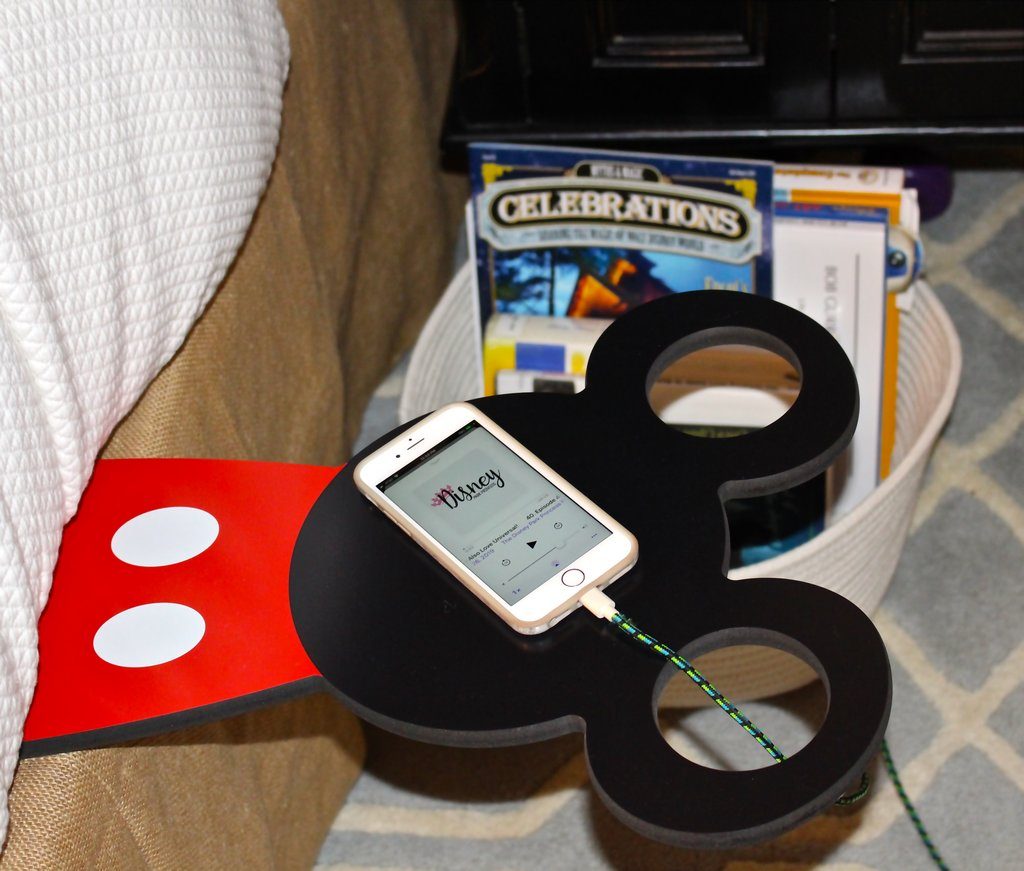 A Disney fix for Lego lovers
This is a splurge, but Lego has the most incredible Steamboat Willie building set. Inspired by the 1928 black-and-white short that made Disney a household name, this set is a pricy $89.99, but shipping is free. What's unique about this Lego set is its color—or maybe I should say lack of color. The set is completely black and white—just like the Disney cartoon. It comes with two mini-figures, Mickey and Minnie Mouse, and also a parrot. Get the set, watch the short, and celebrate Mickey and Minnie's 90thbirthdays.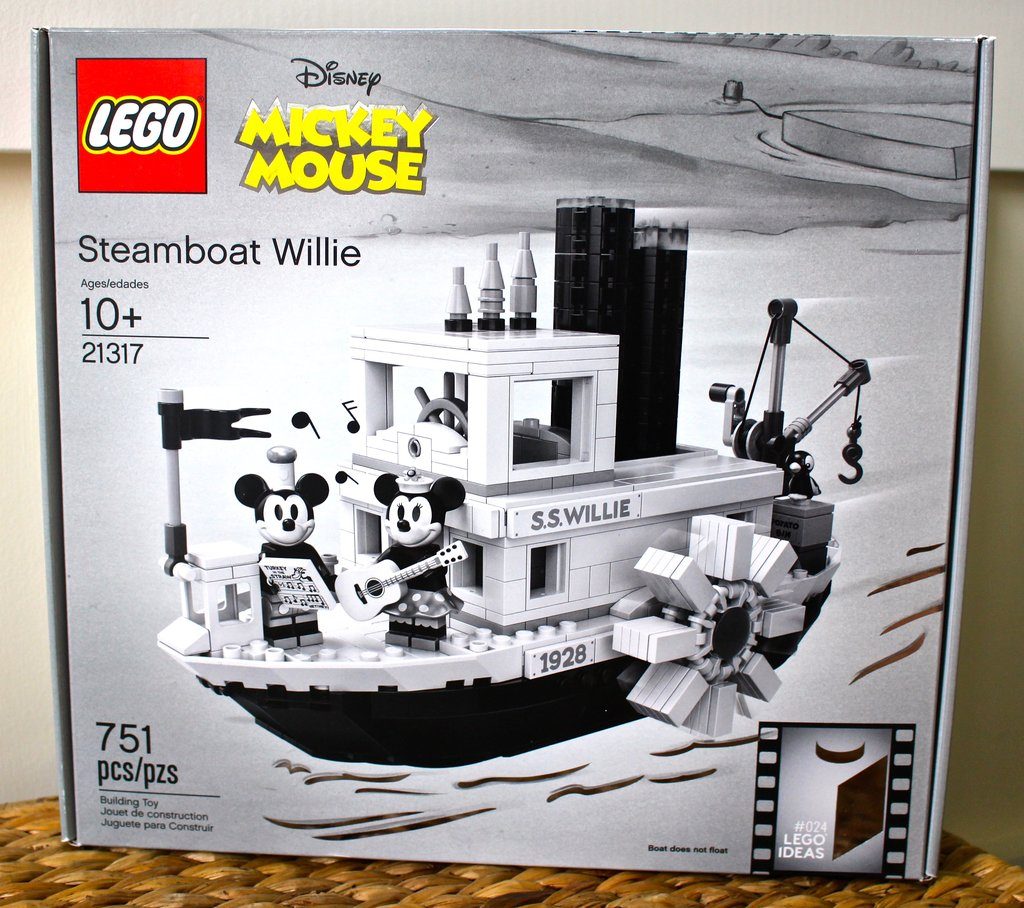 (Yes, I actually own all this stuff and love it. It was all purchased with my own money and reviewed based on merit only.)
Thanks For Popping In!
Click Here To Subscribe To The Main Street Pop In Newsletter. It's FREE!
Follow MAIN STREET POP IN on
facebook
instagram
twitter