Question: Is it worth it to purchase a ticket to Mickey's Very Merry Christmas Party?
MVMCP runs on select nights between Nov. 8 to Dec. 22. Ticket prices are $99-$139 for ages 10+ and $94-$134 for ages 3-9.
If you are a night owl, the answer is, YES! Especially if you've never attended this party. The Magic Kingdom is always more beautiful and magical at night, but the extra decorations and "snow" that are added to the Magic Kingdom at Christmastime make the park even more fun to visit.
Also, there are four great perks that come with a ticket to MVMCP. One, you get the chance to see a parade and nighttime fireworks show created just for party-goers. Two, there are yummy free treats. Three, if you are into characters, you'll get to meet some that are rarely seen. And four, the lines for attractions are shorter on party nights (especially if you chose to attend on a weeknight).
However, if you are a lark, MVMCP may not work for you. (My test for whether a kiddo is ready for an MVMCP is to ask, "Did they stay up until midnight last New Year's Eve and how did it go?" If the answers are, "yes and fine", then they are probably ready.)
Christmas Parties start at 7 p.m. and run until midnight. Plus, it takes at least another hour to get back to your hotel. If those hours aren't for you or the group you are with, think twice before investing the money to attend an MVMCP.
So, let's assume that you DO want to go! Here are a few tricks to help you make the most of your night.
#1 Plan to sleep in on the day of the party.
#2 Have a laid-back day. Maybe just enjoy your resort, its pool, and restaurants. Take a nap in the afternoon.
#3 Don't go to any park at all during the day. Remember, you are paying extra to attend the MVMCP and you don't want to wear yourself out.
#4 Go to the party before it starts. Even though the party starts at 7 p.m., you can enter at 4 p.m. Yes, there will be an overlap of daytime guests and party guests, but you can reserve FastPasses during that 4-7 p.m. time period or just enjoy some of the areas that won't be open during the party such as The Carousel of Progress and Philharmagic. If you make a 5:30 p.m. dinner reservation at The Plaza, The Liberty Tavern or Skipper Canteen you can enjoy a calm, leisurely, sit-down meal before the party starts.
#5 Linger at the end. The vast majority of party-goers stay until the park closes at midnight which means EVERYONE tries to exit the park at once. Avoid getting trapped in long lines for the monorail, ferry, and buses at the end of the night by dilly-dallying in the park as long as you can. Get in line for one last attraction five minutes before closing time. Browse the shops on Main Street until you are literally ushered out the door.
FUN FACT: Four Magic Kingdom attractions will be "enhanced" for the holidays –The Tomorrowland Speedway, The Mad Tea Cups, Monster's Inc. Laugh Floor, and Space Mountain. And don't forget to ride "The Jingle Cruise"
Question: Is Walt Disney World Open on Christmas Day?
Not only is Disney open, but the Magic Kingdom has been known to close for capacity on Christmas Day. Lots of people have it on their bucket list to spend Christmas Day at Disney. If you are one of them, get to the park early on Dec. 25.
FUN FACT: In November and December, the Magic Kingdom is home to 40 Christmas trees, 47 wreaths and 5,188 feet of garland.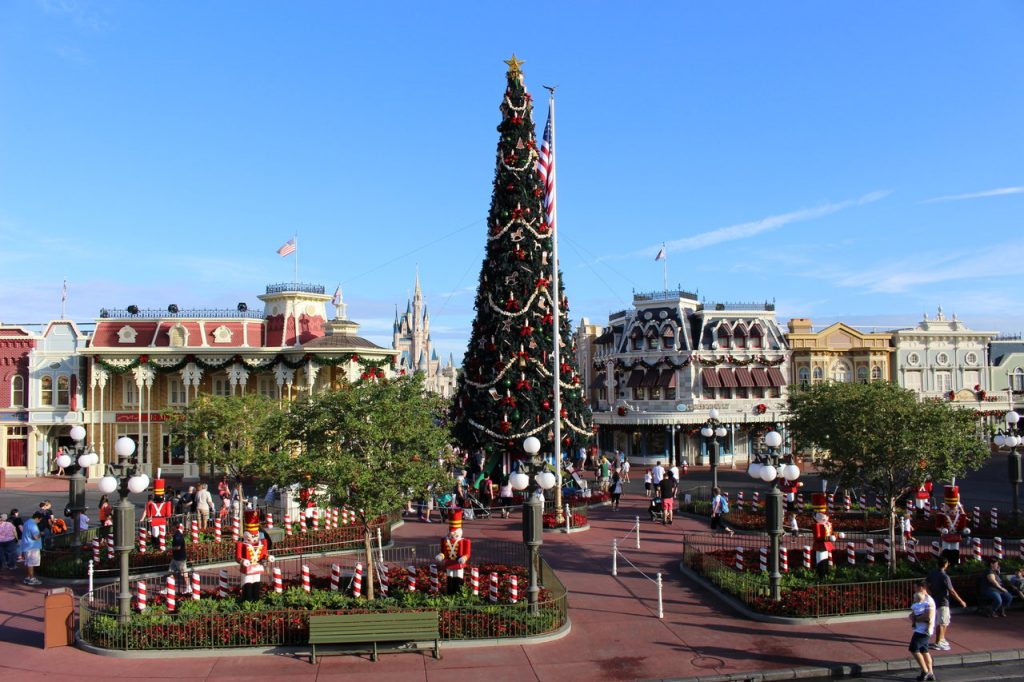 Question: Does Disney still have holiday stuff going on after Dec. 25? I plan to visit in Dec. 28-Jan. 4
The decorations will still be there and a few holiday events.
Hollywood Studios' nighttime spectacular, Jingle Bell, Jingle Bam runs until Jan. 5.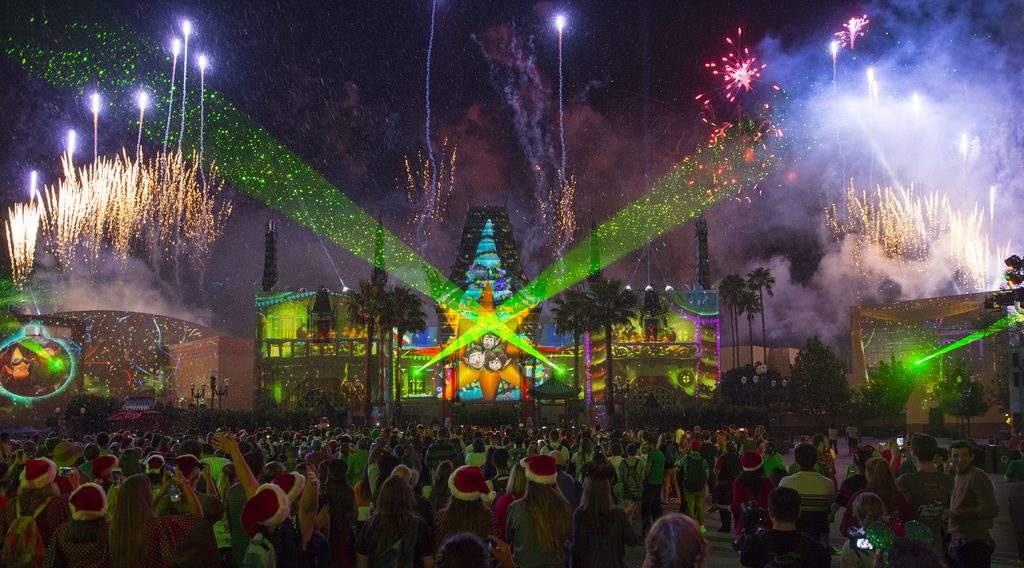 Epcot's last three Candlelight Processionals take place on Dec. 28 (with Marlee Matlin) and Dec. 29 & 30 (with Lisa Ling).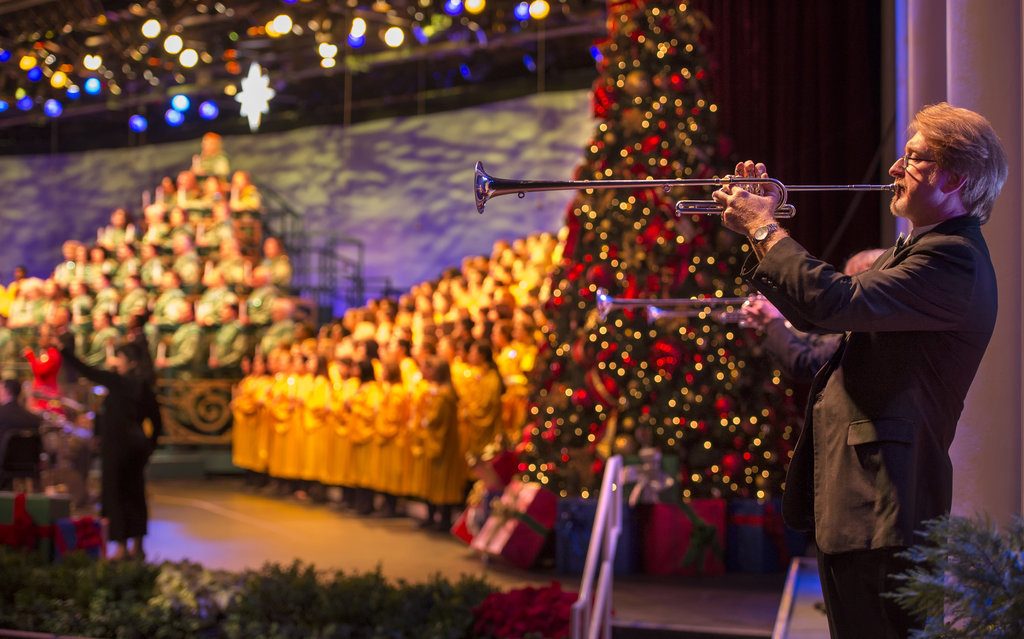 Epcot's International Festival of the Holidays continues until Dec. 30
Each park will also countdown to midnight on New Year's Eve.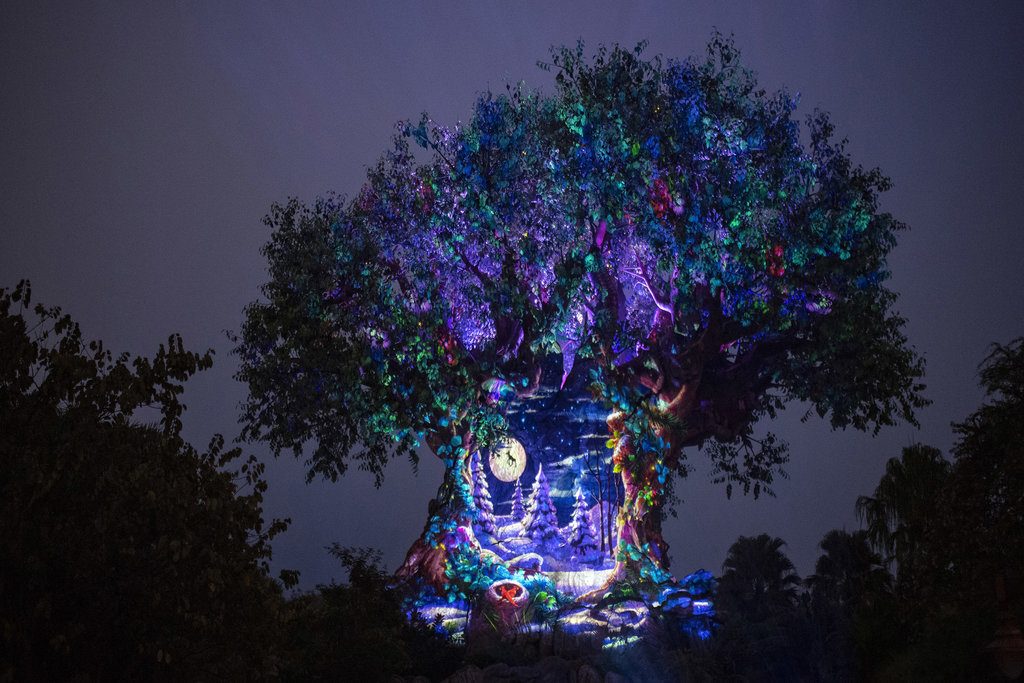 The Magic Kingdom Park is also hosting two New Year's Celebration Dance Parties in both Frontierland and Tomorrowland on Dec. 30 and Dec. 31.
In Epcot's World Showcase, look for a firework burst and an announcement each time the clock strikes midnight in each country's respective pavilion.
You can also see if you can get it on one of Disney's New Year's Eve special events. The Atlantic Dance Hall is hosting a countdown at the Boardwalk Area and the Contemporary Resort is hosting a countdown in the Fantasia Ballroom.
For some serious coin, you can celebrate New Year's on the rooftop of one of three Disney resorts. For $400 per person celebrate Feliz Ano Nuevo: A New Year's Ever party at Toledo – Tapas, Steak & Seafood atop the Coronado Springs Resort. For $550 join "A European-Style New Year's Eve" at Topolino's Terrace, located at the new Riviera Resort. For $675 per person, enjoy an "Elegant Evening Under the Stars" at California Grill on top of the Contemporary Resort.
FUN FACT: On Christmas 1971, it cost $3.50 for an adult to enter the Magic Kingdom but it cost extra to visit the attractions–anywhere from 10 cents to 90 cents depending on the ride. (We did some math and if an adult bought one ticket for each attraction the total would be $14.70.) In 2019, it costs $159 for an adult to enter the Magic Kingdom on Christmas Day with all attraction visits included with the price of admission.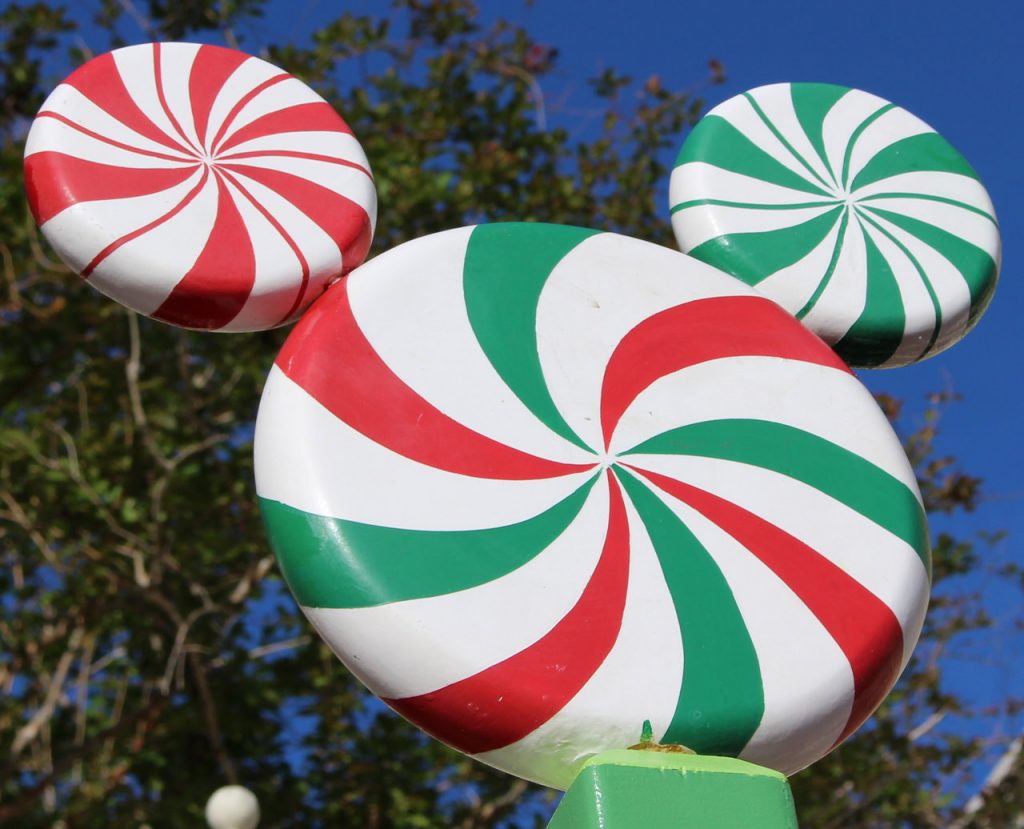 Thanks For Popping In!
Click Here To Subscribe To The Main Street Pop In Newsletter. It's FREE!
Follow MAIN STREET POP IN on
facebook
instagram
twitter