Just when the team thinks it has all the Disney merchandise they could wish for, the holiday season arrives and we find more stuff to love.
Every year, MAIN STREET POP IN puts out a list of favorite Disney finds and this year is no exception. All the items on our list are things that one or more of us have purchased (we aren't influential enough to get ANYTHING for free), and you should feel confident that every recommendation truly comes from the heart.
Some of these gifts can be purchased directly from Disney and some are sold by outside vendors. We've provided links to whenever possible.
Now let's shop!
The Animal Kingdom Snowflakes

The Animal Kingdom really stepped up its decorating game this Christmas. The park has a slew of winter whites and items made of natural materials that really fit in with the park's theme of conservation.
Recently, the Disney Parks Blog did a story on the beautiful wood snowflakes used for garland decorating. As soon as we saw the photos of these woven masterpieces, we had to order some.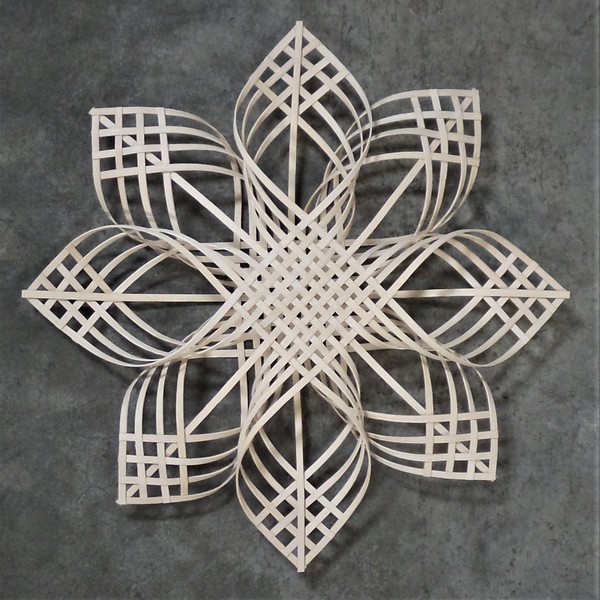 The snowflakes are handmade by artisans at the Augusta Training Shop in Georgia. ATS employs adults with mental and physical challenges. The shop specializes mainly in furniture restoration, but the snowflakes and other Christmas decorations support the organization's fundraising efforts. Creators weave thin strips of soaked wood into one-of-a-kind holiday keepsakes. Snowflakes cost between $15 and $125 depending on the complexity of the design and the size of the snowflake.
2019 Artist Series Ornaments
Disney released six limited-edition ornaments this fall. Each glass blown ornament was designed by a different Disney Parks artist. A little over 2,000 of each ornament went on sale for $35 each. The one we picked for our office tree is called Winter Storage and features Donald Duck. It was created by artist Brian Blackmore.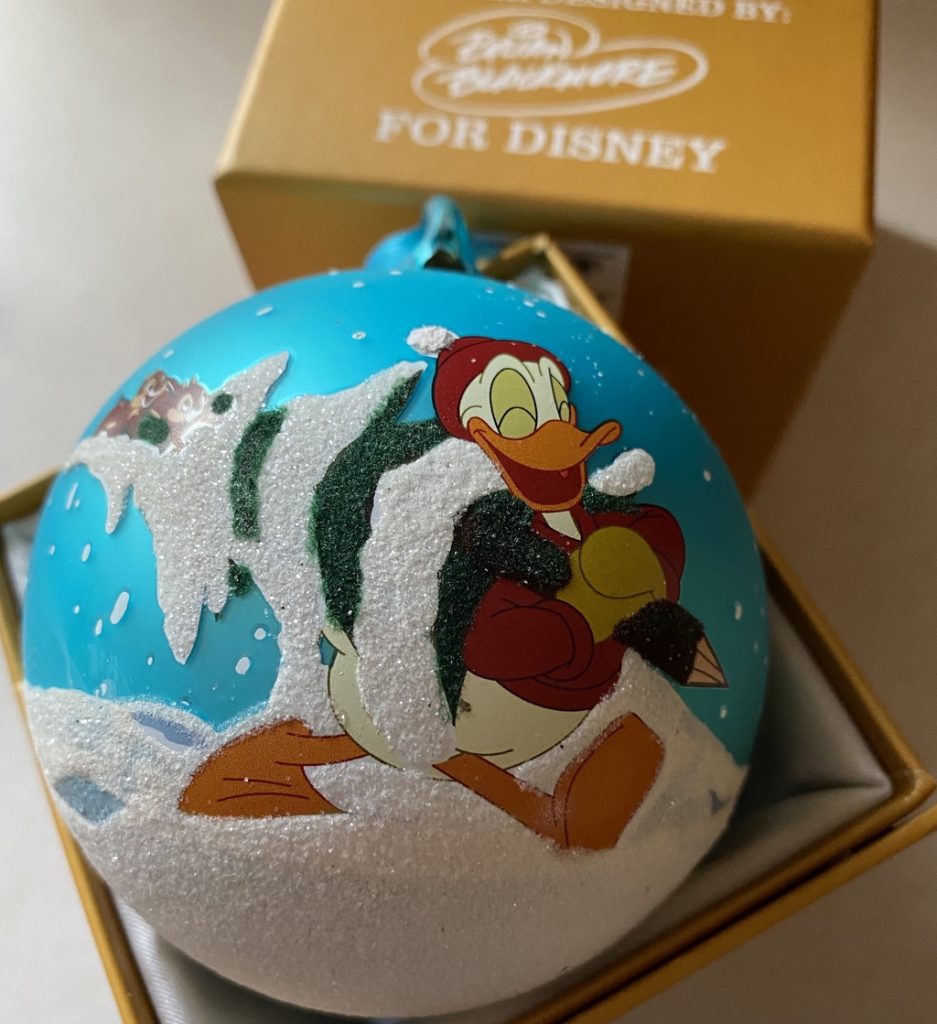 Unfortunately, many of the ornaments have sold out, but can be purchased on resale shops such as eBay.
Masterclass taught by Bob Iger

We all secretly wish WE could run Walt Disney World, right?. What better way to prepare for the job than to take a class taught by Disney CEO Bob Iger? Masterclass (an online school taught by famous people) recently added Iger's 13-lesson online course to its 65+ other offerings. The business course offers guidance on using time effectively, taking risks, negotiating, and anticipating what consumers want. We're not sure any of it will make our blog any better, but it's a heck of a lot of fun.
You can purchase the Iger class for $90 or take as many Masterclasses as you'd like over a one-year period for $180.
Churro Cereal
Churros are a popular Disney snack, but a little hard to find at the grocery store. Not anymore, however. The folks at Cinnamon Toast Crunch now sell a Churro version of the cereal for about $4 and us Disney churro lovers are hooked.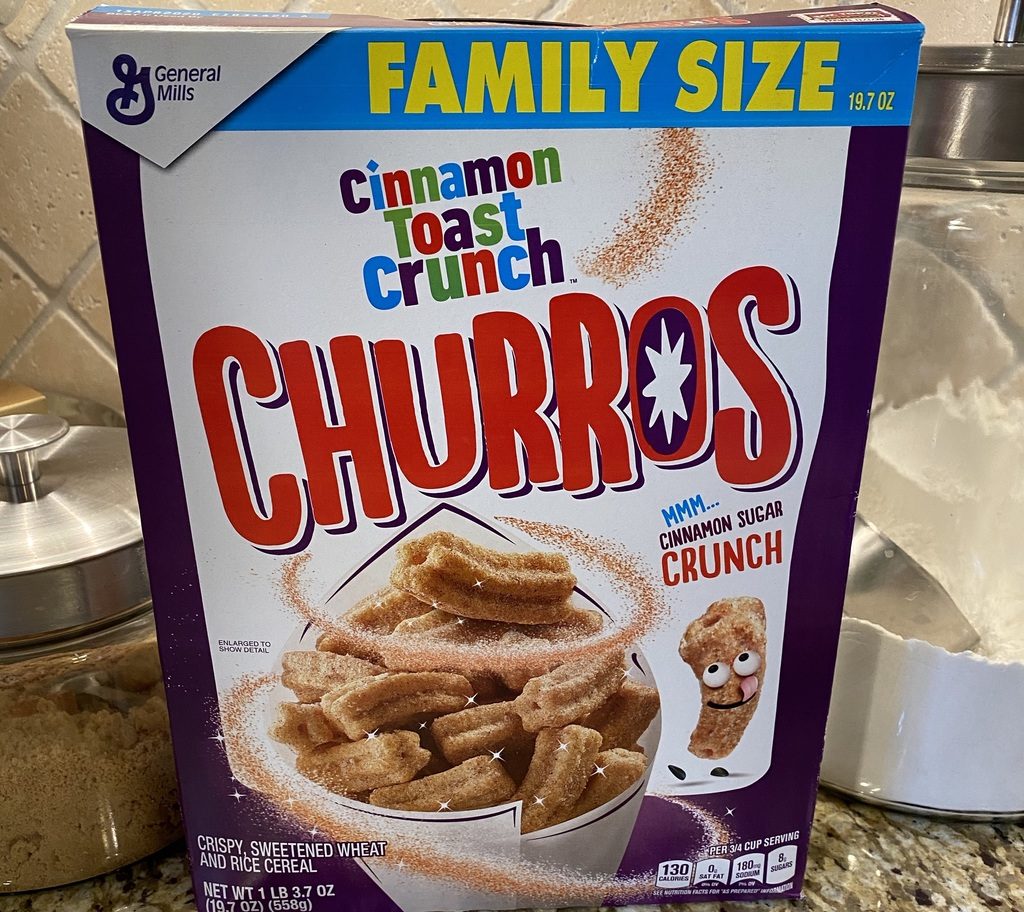 Spireside Candles

For the 3rd year in a row, we have had Spireside Candles on our favorites list. Why? Because the company is so good and making smells that remind of the Disney places we love like the Confectionary or the Beach Club.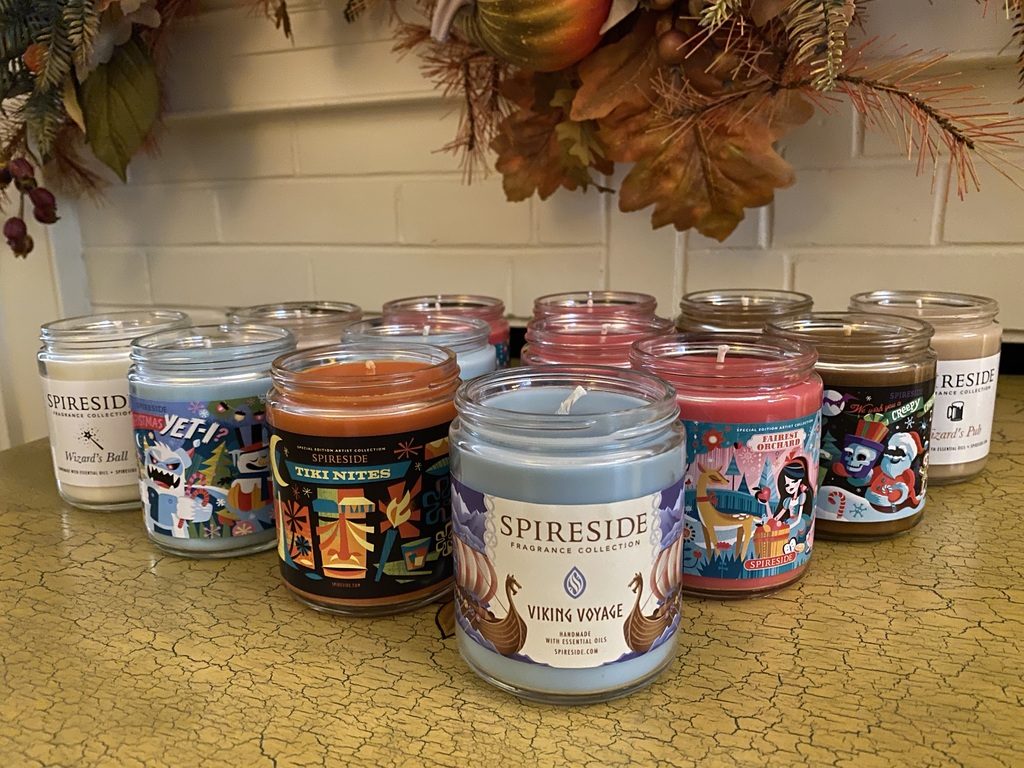 Here were the scents we're giving as gifts this year.
Tiki Nites smells like what a good Polynesian Village Resort cocktail tastes like. Sit back, relax and pretend you're waiting for a table at 'Ohana.
Is It Christmas Yeti? gives us the feeling of entering the Ye Olde Christmas Shoppe in Liberty Square.
We Wish You A Creepy Christmas Candle smells like a Gingerbread displays at the deluxe resorts.
Although we can't remember what Epcot's Maelstrom smelled like before it closed in 2014, we'd like to think it smelled like Viking Voyage (glacial fjords, sweet ocean air, saltwater, and ice).
Spiresides eight-ounce candles cost $20 and burn for about 70 hours.
Disney+
Although we probably own a lot of Disney+'s content on DVD, we still think the new streaming channel is a must-have, and a great deal at only $6.99 a month.
We've been binge-watching all the Star Wars movies in anticipation of the Dec. 20 release of The Rise of Skywalker. Plus, we are enjoying the new Star Wars series, The Mandalorian (Baby Yoda is the most adorable creature ever to hit the small screen).
The animated shorts are great when you need a quick fix before heading out in the morning, and both The Muppet Christmas Carol (1992) and Mickey's Christmas Carol (1983) are currently part of the holiday offerings.
Camera Strap
Esty is a great place to get Disney stuff. Recently we Disney-fied the team's Canon camera with a handmade padded Mickey Mouse neck strap from an Etsy seller at twopinkhearts.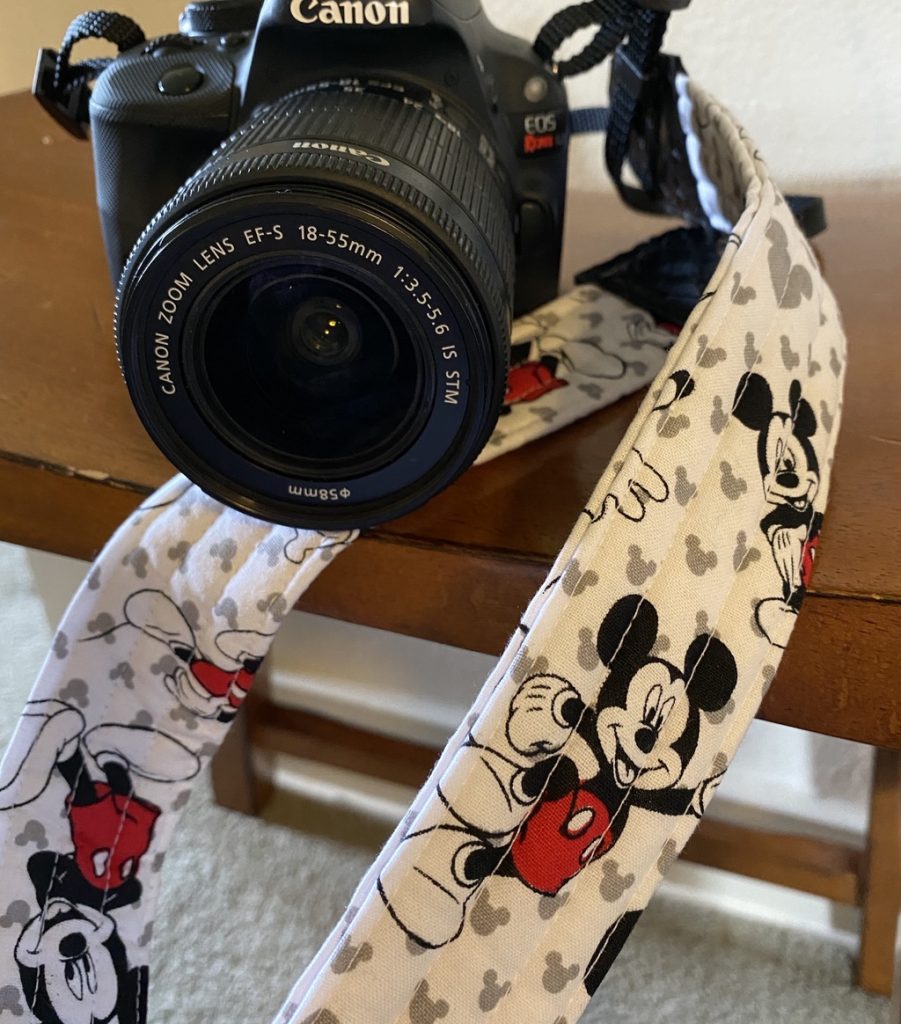 The cute accessory only cost us $19.99 and it gets just as many compliments as a Dooney & Bourke handbag.
Team Tip: On days when we want to get into the parks fast, we ditch the camera bag and just wear the Canon around our neck. This allows us to sail through the bagless entrance!
Haunted Mansion Playing Cards
Playing cards have always been a staple in our house, but recently we leveled-up our red and blue Bicycle brand sets for cards with our favorite Haunted Mansion ghosts: Ezra, Gus, and Phineas.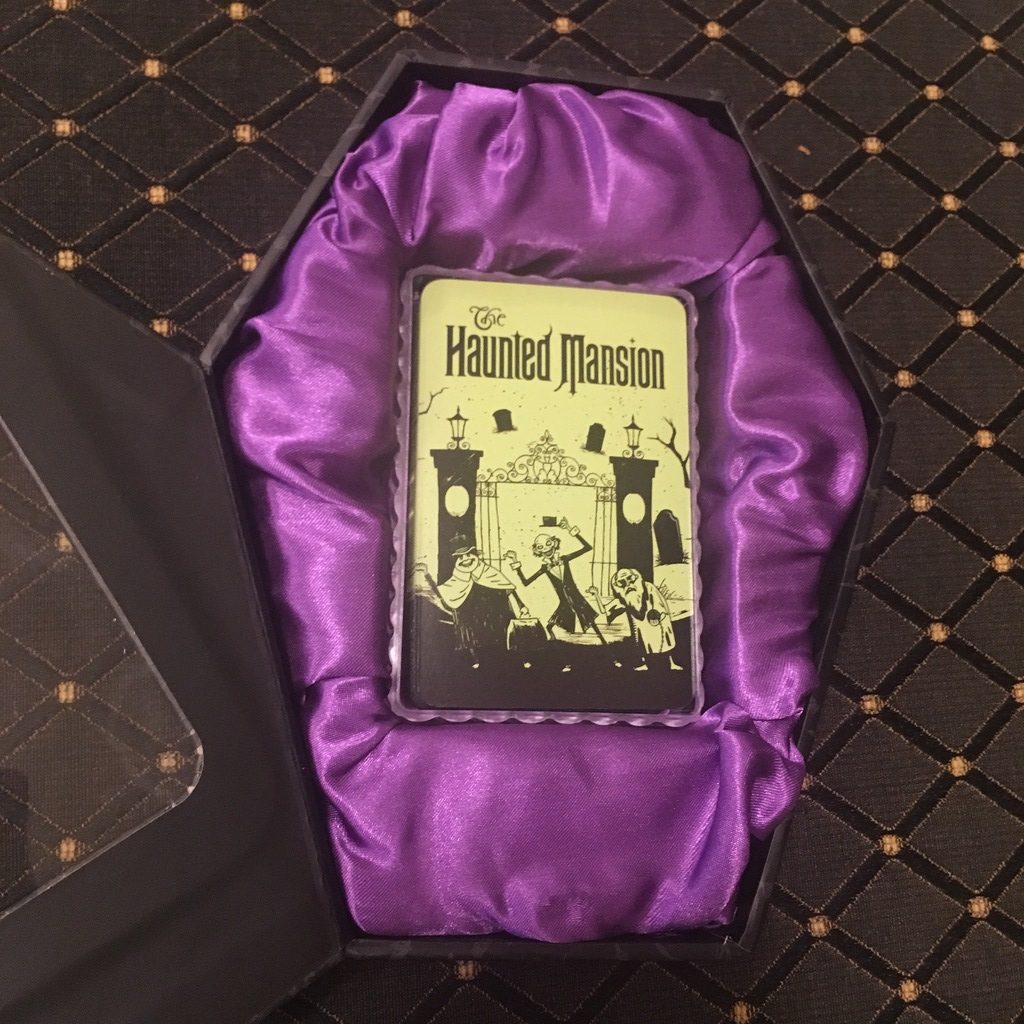 They aren't stand out "Disney" cards, although I would say about half of the population does recognize their origin. Available for $14.99 at shopDisney.
The Disney Christmas Card Book
From All of Us to All of You: The Disney Christmas Card is a stunning coffee table book all about the Disney Company's annual Christmas cards. The book is by Jeff Kurtti and its full of fascinating Disney history. But even more fun is that some pages contain reprints of the actual Disney created cards.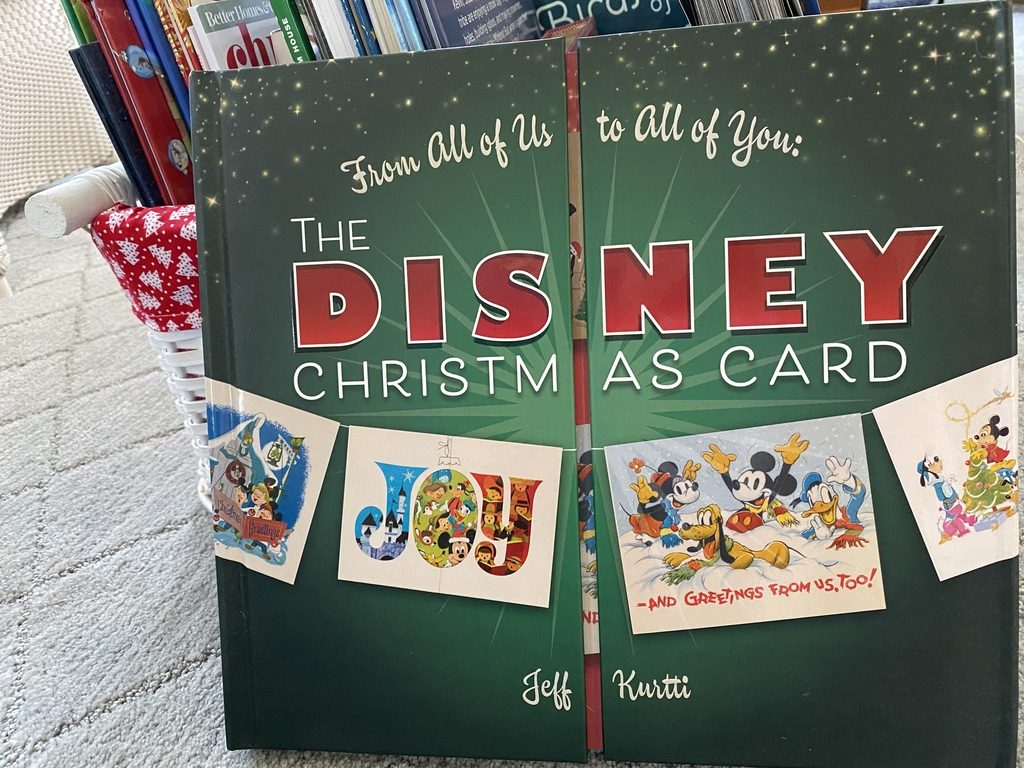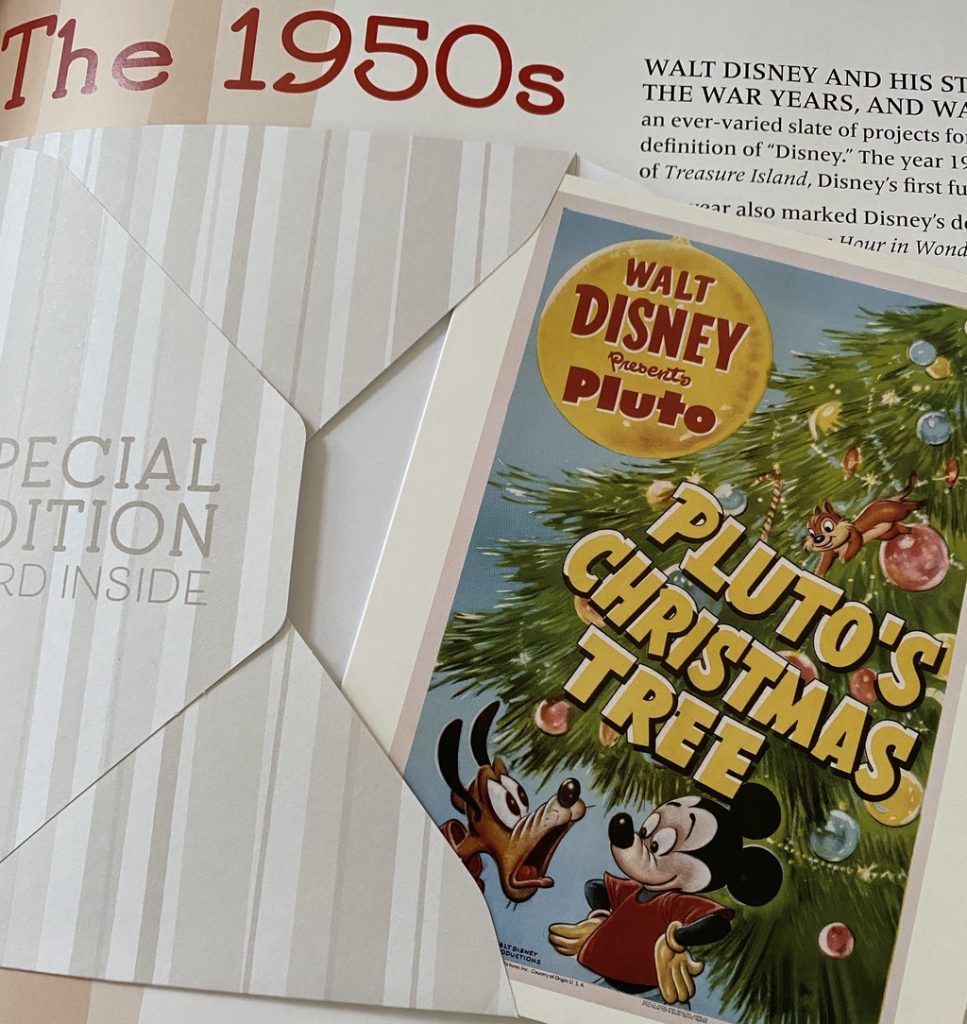 If you have a person in your life who is both a Disney and a Christmas fan, they will love this present – $34.44 on Amazon.
Bonus Idea!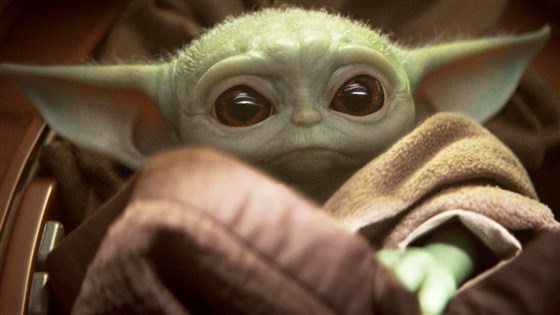 Baby Yoda merchandise is coming. We don't know what it will be or when it will arrive. All we know is that we want it!
Well, there you have it. Ten Disney gift ideas for 2019. If you want to see some of our past lists, check out the links below.
Pop In Gifts for 2018 – Part 1
Pop In Gifts for 2018 – Part 2
Thanks For Popping In!
Click Here To Subscribe To The Main Street Pop In Newsletter. It's FREE!
Follow MAIN STREET POP IN on
facebook
instagram
twitter