Disney fans know that it all started in the 1920s when Walt and Roy Disney created the Disney company in 1923, which birthed Mickey and Minnie Mouse in 1928.
Almost a century later, the Disney company seems stronger than ever, and even though we are one year away from the Magic Kingdom's 50th Birthday (on Oct. 1, 2021), there are still lots of changes in store for "The World" in 2020.
Here's what the team is looking forward to this year.
Kirk: I'm looking forward to Runaway Railroad! (He's talking about Mickey & Minnie's Runaway Railroad set to open on Mar. 4 in Hollywood Studios). Getting a Mickey-inspired attraction is LONG overdue. I love the animation style of the Mickey shorts. It will be cool to bring them to life and be a part of them.
And even though it's more than a year away, I can't wait for Tron (scheduled to open in 2021 in the Magic Kingdom). I have been watching the video of the one in Shanghai and I know the one at DW will be even better.
Kim: I'm with you Kirk, Runaway Railroad is going to be the highlight of the year. As many times as the Disney historians keep throwing out the fact, I still can't believe that this is the first ride featuring Mickey. What has this company been doing for the past 92 years?
But since you took my first choice, I'm going to throw out another – Remy's Ratatouille Adventure (coming to Epcot's France pavilion this summer). The France pavilion is my favorite place to hang out in Epcot and now that it's getting the popular trackless ride from Walt Disney Studios Park in Paris, I have reason to love the place even more.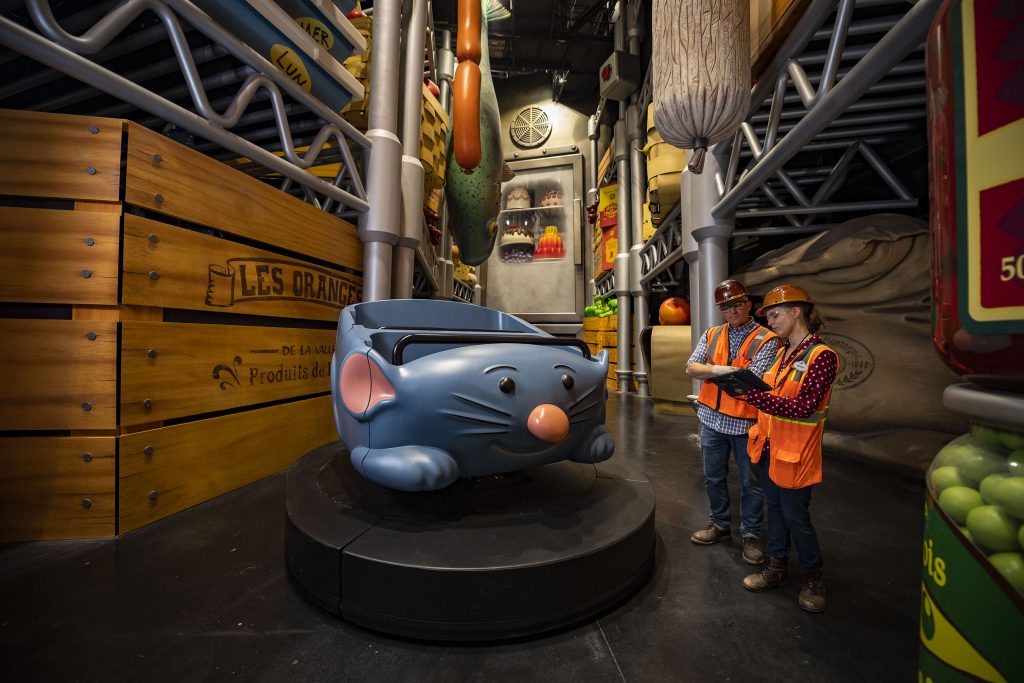 Erin: I too am looking forward to the Mickey railroad. I'm a sucker for anything vintage.
And…since I'm not a huge rider, is it so wrong to say I'm most excited for the crepe restaurant in Epcot's France (La Creperie de Paris, which comes to Epcot this summer)? I seriously love the bakery so I can't wait to see how they expand that area. Also, the nighttime fireworks in Epcot should be amazing!
Cat: I'm with, Kim, Ratatouille FOR SURE. But Disney Villains are my fave, so the fact that the Villains parties (at the Magic Kingdom) are back has me super excited.
Epcot's new restaurant, Space 220, (a restaurant that mimics what it would be like to dine 220 miles above the Earth's surface) has me intrigued so that will be on my to-do list for 2020 and being at the Animal Kingdom for the 50thAnniversary of Earth Day sounds really fun, too.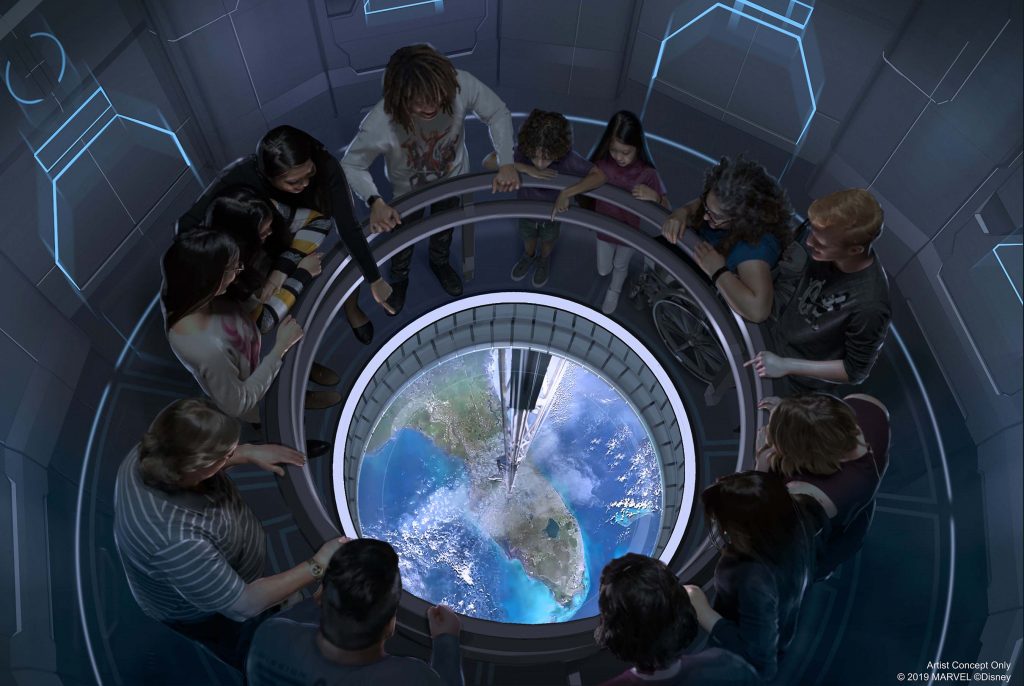 Brendan: I still have to catch up on doing the things I missed in 2019, like experiencing the new Skyliner and Rise of the Resistance (which just opened on Dec. 5 in Hollywood Studios).
I'm always up for something new, so I'll be in line for pretty much anything that opens this year. Now that my kids are older, however, I'm really looking forward to introducing them to bass fishing and eating at the Norway pavilion. And it's not a Disney trip without joining them for Flight of Passage.
Jen and Matt: We are looking forward to so much in 2020. We can't wait to see Rise of the Resistance and Mickey & Minnie's Runaway Railroad. We are excited to have lunch at Beaches and Cream again, which just reopened and has a new space and menu. We are contemplating seeing the new Cirque du Soleil show, "Drawn to Life", as it will be in dress rehearsal and preview in March. We love that there is a new Disney Vacation Club resort (Rivera Resort which opened on Dec. 16), so we'll check that out as well as dine at the resort's new restaurant, Topolino's Terrace.
In the fall, we are looking forward to the new show HarmonioUS at Epcot. Illuminations was always our favorite show, so we have high expectations for this one, but we're confident Disney will deliver. This past fall, the construction at Epcot was pretty intense, so we're eager for that to finish up. We also want to check out the new space-themed restaurant (Space 220).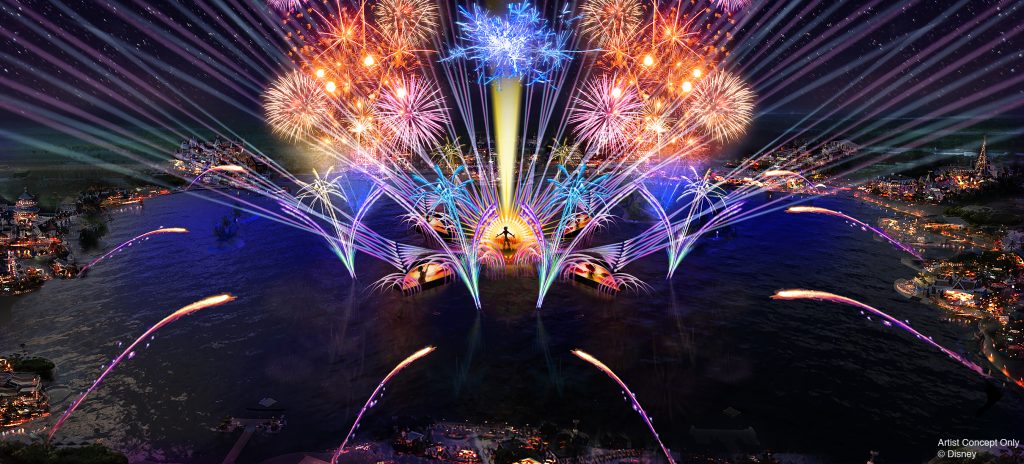 ______________________________________________________________
Wow, the team did a great job of outlining what's new in 2020 (and yes, we let them include the few stragglers that opened at the end of Dec. 2019). So, here's a rundown of what we know is coming so far.
Attractions: Mickey & Minnie's Runaway Railroad (Hollywood Studios, Mar. 4), Remy's Ratatouille Adventure (Epcot, Summer)
Restaurants: Space 220 (Epcot, Winter), Regal Eagle Smokehouse: Craft Drafts & Barbeque (Epcot, Any Day Now), Ample Hills Creamery (Disney Springs, Winter), City Works Eatery & Pourhouse (Disney Springs West Side, Winter), La Creperie de Paris (Epcot, Summer), Roundup Rodeo BBQ (Hollywood Studios, Unknown)
Shows: Cirque du Soleil "Drawn to Life" (Disney Spring West Side, March & April), HarmonioUS (Epcot, Unknown)
Events: Return of Disney Villains After Hours Parties (all year), 25th Anniversary of Epcot International Food & Wine Festival (Epcot, Fall), Earth Day Celebration and 25th Anniversary of Disney Conservation Fund (Animal Kingdom, Spring)
Stores: M&M Store (Disney Springs)
Films: Canada Far and Wide in Circle-Vision (Epcot, Jan. 17), Beauty and the Beast Sing-Along (Epcot, Jan. 17), Awesome Planet (Epcot, Jan. 17), Mickey Shorts Theater (Hollywood Studios, March) Wonders of China (Epcot)
Other: Ducktails World Showcase Adventure (Epcot, Unknown)
Happy New Year, everyone!
Thanks For Popping In!
Follow MAIN STREET POP IN on
facebook
instagram
twitter