Since the parks have temporarily closed, we find ourselves daydreaming a lot about our Disney favorites. And one of the things we can't wait to plan is our next Disney breakfast.
Whether you are someone who likes to grab breakfast and go or likes to enjoy a bountiful buffet, we've got you covered. Here are 10 of our Favorite Disney Breakfast Spots!
#10 Woody's Lunchbox (Quick Service) in Toy Story Land at Hollywood Studios
If you like to start your day with something sweet, Woody's Lunchbox is home to the yummy Lunch Box Tarts. You've got to try them. They are NOT just "Pop-Tarts". If you like a savory breakfast, Woody's offers a great (and simple) turkey and egg sandwich or tots smother in brisket gravy and eggs.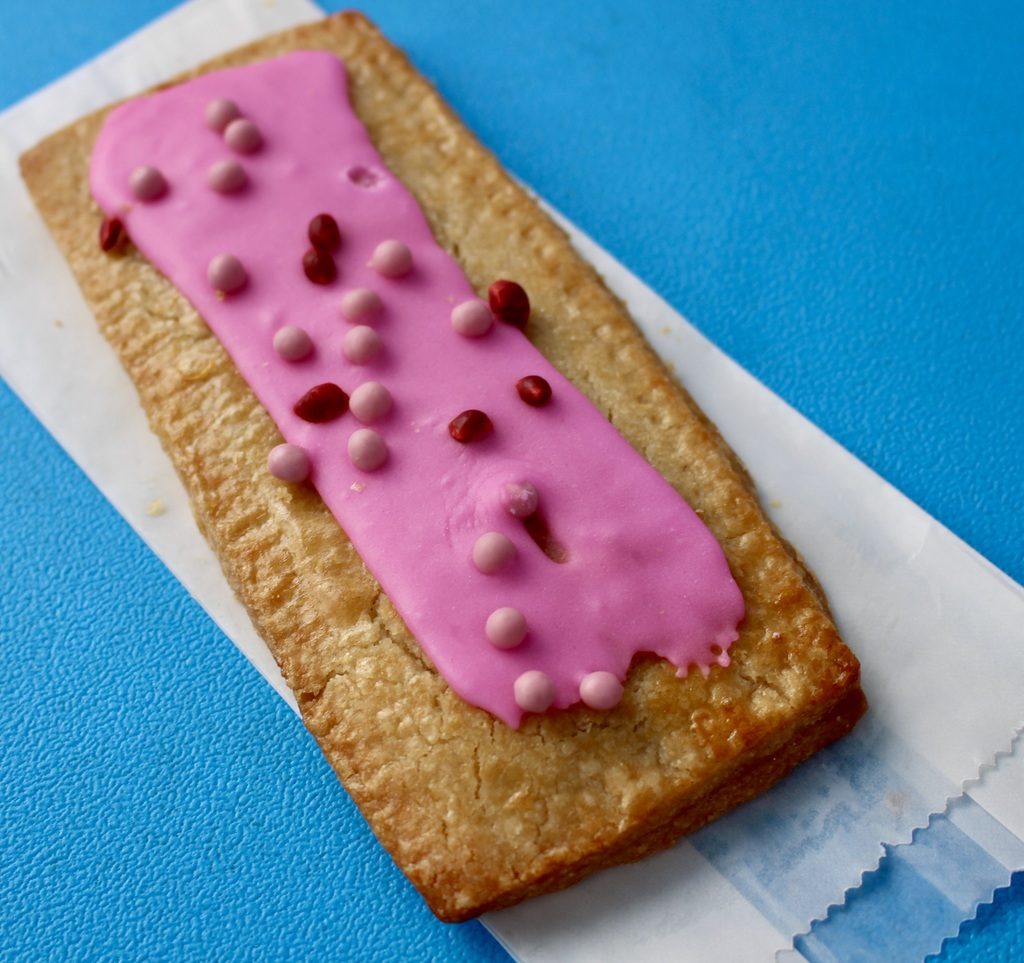 What we love about Woody's Lunchbox is how quick you can get your grub and start your day. The key is Mobile Ordering. Once you are through the gates of Hollywood Studios and have strolled down Hollywood Boulevard, pause a moment and place a mobile order. Then keep walking over to Woody's Lunchbox and grab an open table. Probably before you sit down, you'll get a notice that your food is ready. All you have to do is go to the pickup window and grab your tray, no wait in line necessary.
#9 Chef Mickey's (Table Service) inside the Contemporary Resort located right next to the Magic Kingdom
Chef Mickey's is one of those unique Disney experiences that many people are going to tell you that you "must do." It's true that the atmosphere and excitement here are Pure Disney, and it's a great start to a day at the Magic Kingdom. If you have kiddos with you, they are going to love all the attention they'll get from the Fab 5 – Mickey, Minnie, Donald, Goofy, and Pluto.
But don't expect a calm experience at Chef Mickey's. It's loud, and you probably won't get your money's worth on the kid's meals (it drives me nuts that my kiddos mostly eat from the cereal bar). However, we still love a chaotic Chef Mickey's breakfast when we're in the right mindset. Be ready to eat, laugh, sing, and swing some napkins.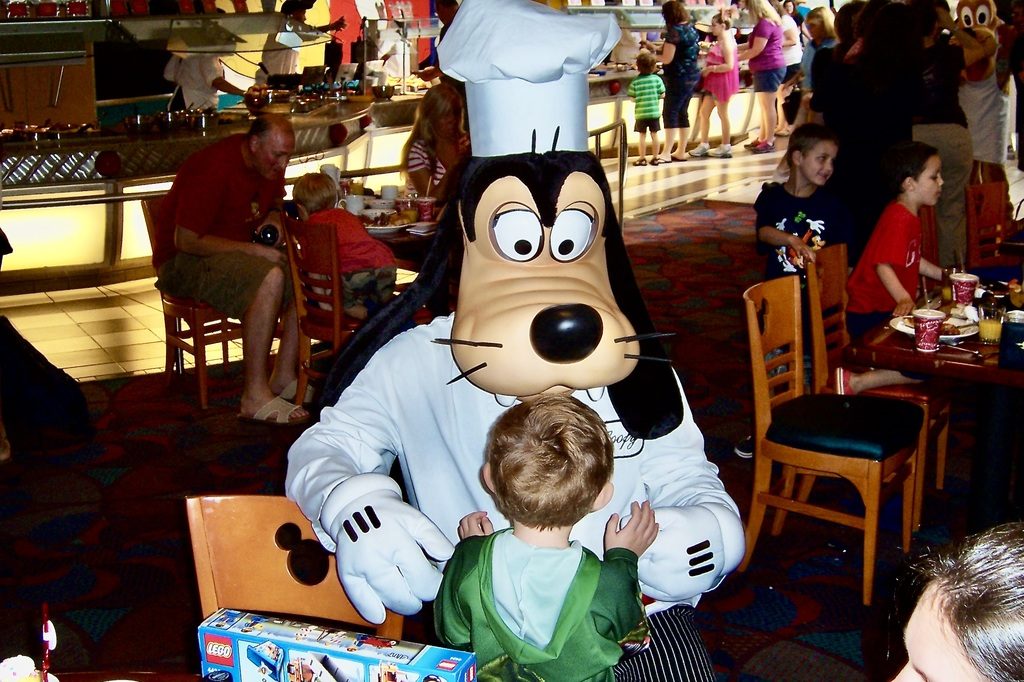 #8 Garden Grill (Table Service) in The Land Pavilion at Epcot
A character meal, the ability to enter Epcot early, a rotating restaurant, and the "World's" best sticky buns. This breakfast spot has a lot to offer (make sure you make a reservation if you want to try this one).
You'll get as much food as a good old buffet, but you don't have to leave your seat to get it. All the food is brought to you (it's family-style service). Eggs, bacon, sausages, and tots for the savory breakfast lover and Mickey waffles and Chip's Sticky Bun Bake for the sweet tooths.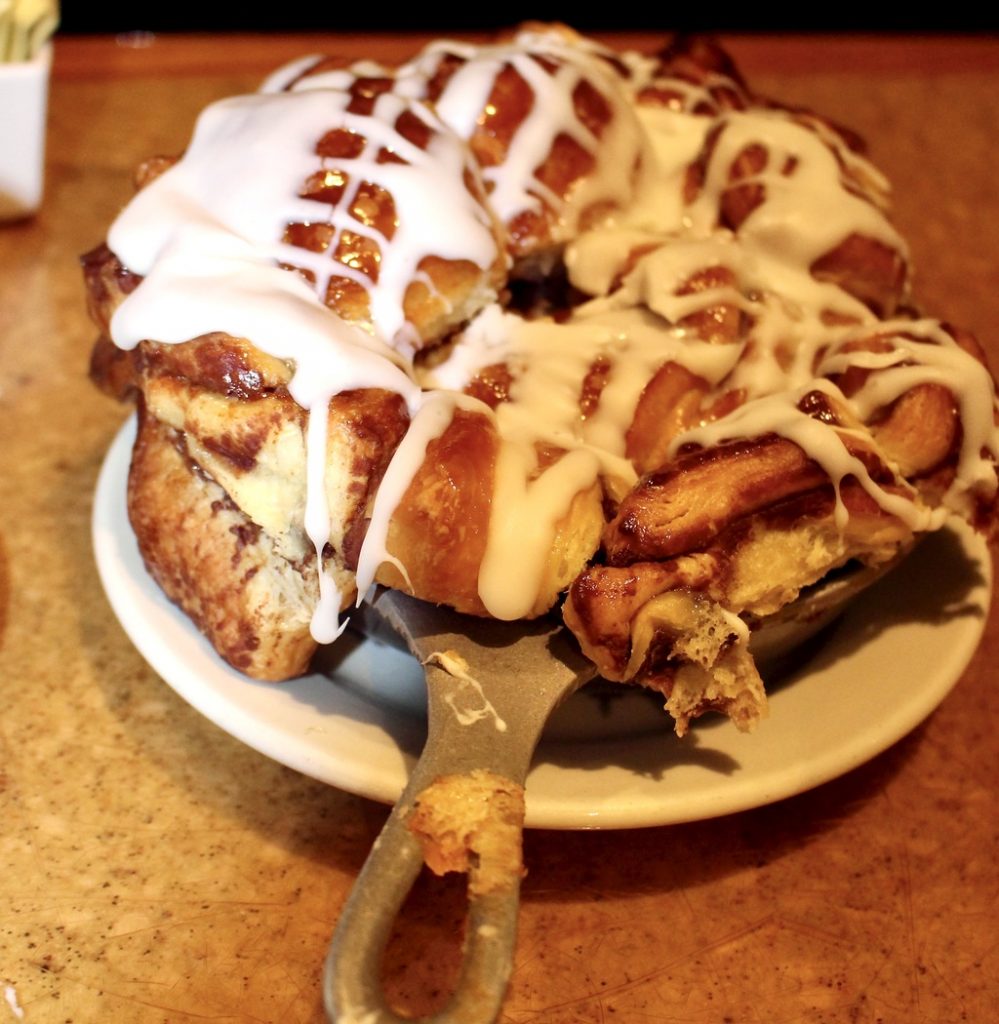 #7 Capt. Cooks (Quick Service) in the Polynesian Village Resort near the Magic Kingdom
Want Tonga Toast in a hurry? Capt. Cooks is the choice. Although this is a resort restaurant, you do not have to be a guest of the Polynesian to enjoy breakfast here.
What is Tonga Toast? It's two slices of sourdough bread with caramelized bananas in between, battered, deep-fried and dusted with cinnamon-sugar. Bacon or sausage comes on the side. It's unique to the Polynesian resort (Kona Café is the official home of Tonga Toast, but it's a sit-down restaurant so the experience takes much longer than Capt. Cook's quick service.). Capt. Cook has other great choices, too, like Mickey waffles, breakfast burritos, and flatbreads.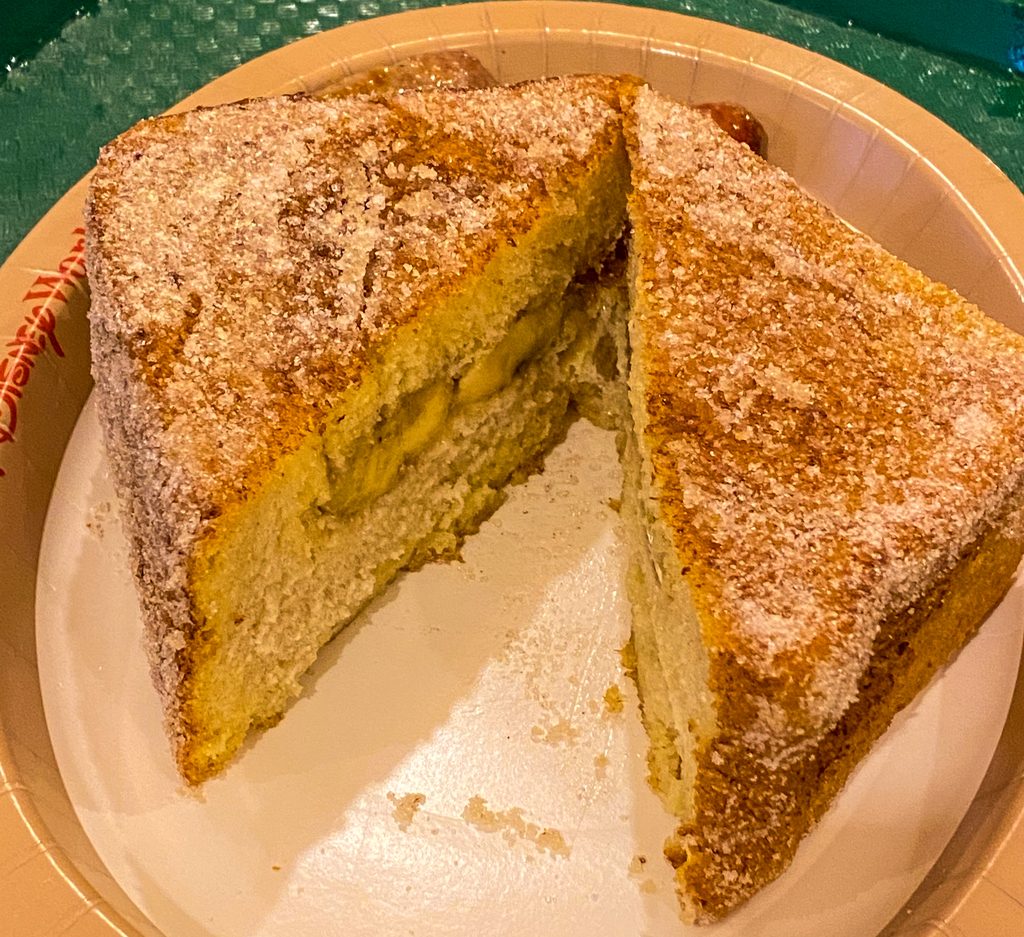 # 6 Boma (Table Service) at the Animal Kingdom Lodge
We love the breakfast buffet here. The bread pudding with vanilla sauce, Mickey waffles with homemade Nutella spread and fresh strawberries, and the Jungle Juice (passion fruit, guava, and orange) are just a few of our favorites. On the savory side, there's ham with chipotle mustard. We could go on for hours.
A perfect start to an Animal Kingdom park day is a stop at Boma beforehand. It's located at the Animal Kingdom Lodge, so it takes some effort to get here (you'll need to drive, ride-share, or do some creative Disney bus transfers), but the "flavors of Africa" will make it worth the journey.
#5 Crystal Palace (Table Service) in the HUB at the Magic Kingdom
The Crystal Palace has an edge over Chef Mickey's because it's actually inside the Magic Kingdom. If you are an early riser, get the earliest reservation you can (and you must have a reservation here 99 percent of the time) so that you're in the heart of the most magical place on earth before everyone else.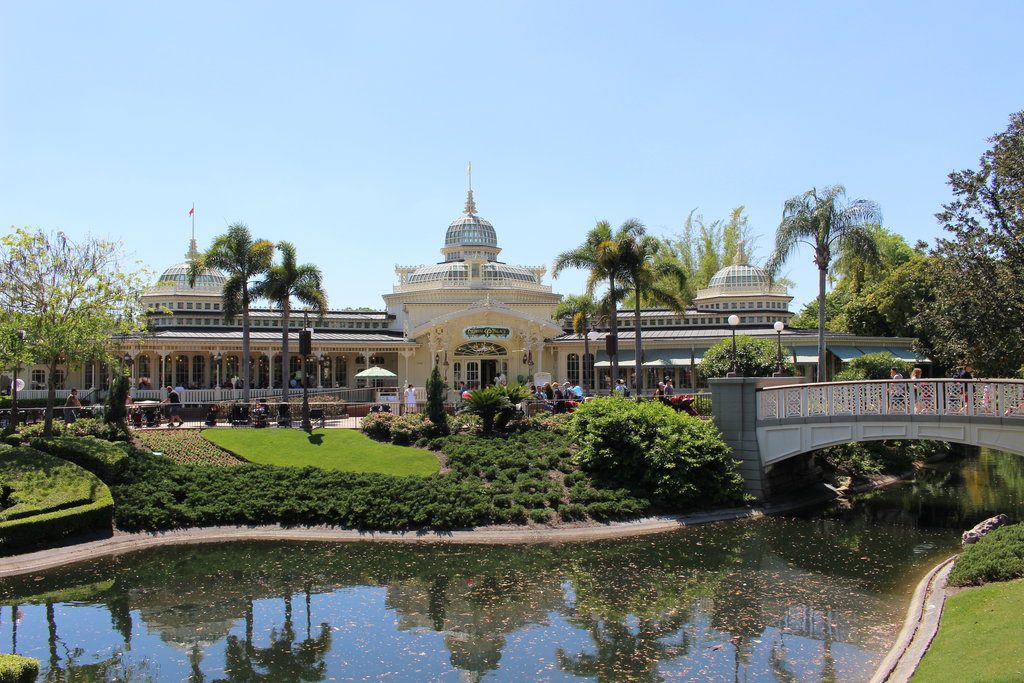 This is a character breakfast, so during your meal you'll be greeted by favorite characters from the 100 Acre Wood – Pooh, Tigger, Piglet and Eeyore. So what about the food? It's better than Chef Mickey's, but not as good as Boma. The fried French toast is a fan favorite, as is the breakfast lasagna and the made-to-order omelet station.
#4 BoardWalk Bakery (Quick Service) on Disney's BoardWalk near Epcot
When staying at The Beach Club Resort, The Yacht Club, The Boardwalk Inn, The Swan, or The Dolphin, it's a short walk over to the Boardwalk Bakery for a great grab-and-go breakfast. (Go early, the line gets long quick.) We love to carb-load on croissants, the Everything Everything Sandwich, the Ooey Gooey Sandwich, Doodle Muffins, and Key Lime Tarts (Yes, they can be breakfast. They're made with fruit juice.)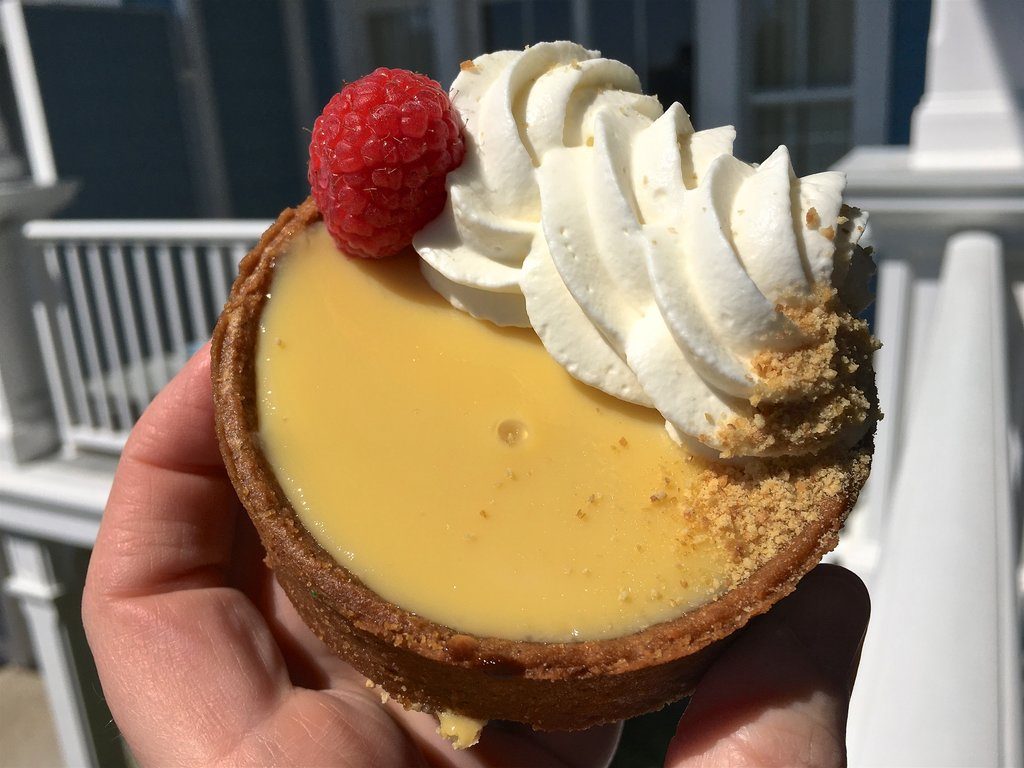 #3 Joffrey's Coffee Stands (Quick Service) All Parks and Disney Springs
If you see a stand in the park that only says, coffee, espresso, pastries, you're at the right place.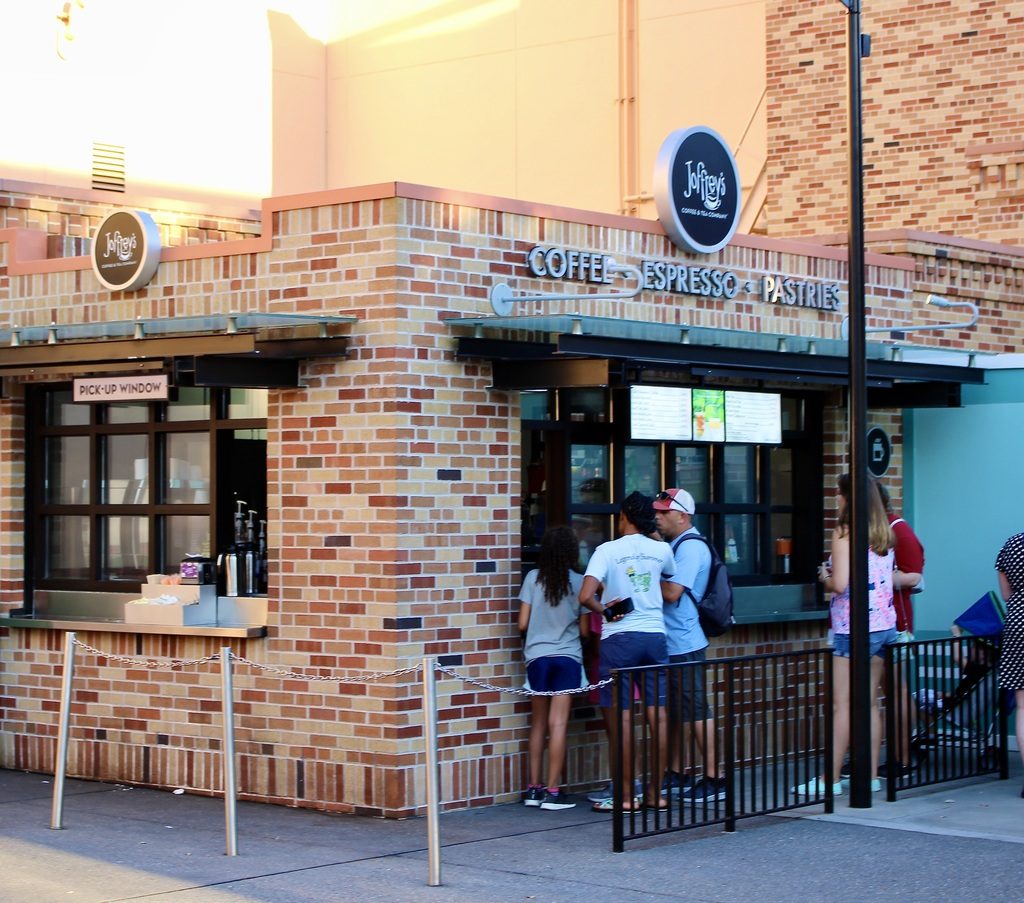 When we just want to start our day with a coffee, we always seek out a Joffrey's stand at one of the parks. (But we can't lie, we almost always get a donut too. They are made locally by the Donut King bakery, and they are always airy, soft, frosted with sprinkles, and delicious.)
#2 Sassagoula Floatworks and Food Factory (Quick Service) at The French Quarter Resort
If you want a breakfast that is unlike any other on Disney property, then make a special trip to Sassagoula at the Port Orlean French Quarter Resort. We love to stay at this resort (in fact it's our favorite Moderate Resort) but even when we are not staying here, we drive over to have breakfast at least once every trip. It's that good.
The first thing we do is put one person in line to wait for an order of the fresh-made beignets. The rest of us check out what Cajun/creole breakfast items are on the menu. If cast members are cooking up shrimp and grits with poached eggs, that's our go-to. It's so tasty and enough for two to share.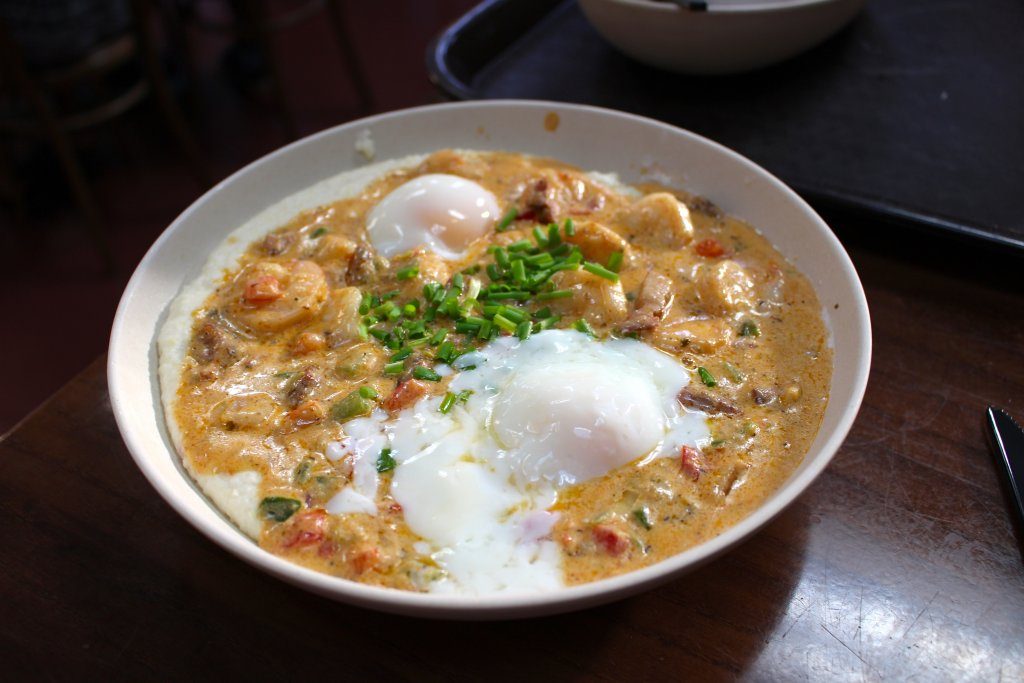 #1 Polynesian Village Resort Room Service
And our favorite breakfast of all requires us to splurge on a Polynesian Resort stay and the extra cost of ordering room service. (If one were to plan a perfect day at Disney, for us it would start with breakfast in bed at the Polynesian.)
As soon as the room service cast member rolls in that white linen-covered table loaded with Tonga Toast, eggs, bacon, POG (passion fruit, orange, and guava juice), and a big pot of Kona coffee, we're truly on vacation. We open up the sliding glass door to our balcony and let in the warm Florida breeze and the sounds of the ferry crossing the Seven Seas Lagoon.
____________________________________________________
When it comes to breakfast, as you can see, there's something perfect for everyone. Even those who rarely eat breakfast in the real world say that when they are in Walt Disney World, seeking out the perfect breakfast is one of their favorite things to do. It's ours too!
Thanks For Popping In!
Follow MAIN STREET POP IN on
facebook
instagram
twitter