2021 is here and although there is much work to do to get back to "normal" we still need a little Disney-escapism now and then. Right? To start off the new year, I'm listing the 21 things I can't wait to do in 2021!
#1 Go Back
With much trepidation, I finally made my first trip back to Walt Disney World since the reopening. Returning was pretty emotional. At the Animal Kingdom, I teared up seeing cast members lining the walkways to greet guests at rope drop. It was great to see everything again, but it was also eerie (a pros and cons story on the trip is coming soon). Still, at the end of the week, I couldn't bear to leave and was already picking a date for a next visit.
#2 Celebrate Walt Disney World's 50th Birthday
As a member of Generation X born in 1971, I feel a bond with the Magic Kingdom, which opened on Oct. 1, 1971. While I won't be in the park on that noteworthy day (too busy for my blood), I do plan to be around sometime in October to celebrate Walt Disney World's 50 years on the planet.
#3 Ride TRON Lightcycle/Run
A new coaster is currently under construction at the Magic Kingdom's Tomorrowland based on the movie, TRON and a sister attraction operating in Shanghai Disneyland.
TRON Lightcycle/Run allows riders to board a train of two-wheeled Lightcycles for a race through a digital world. Supposedly, it is the faster rollercoaster made by Disney at almost 60 mph, but it's still not faster than EPCOT's Test Track ride. Will TRON Lightcycle/Run be ready in 2021? We don't know yet, but our fingers, arms, legs, and eyes are crossed hoping for it.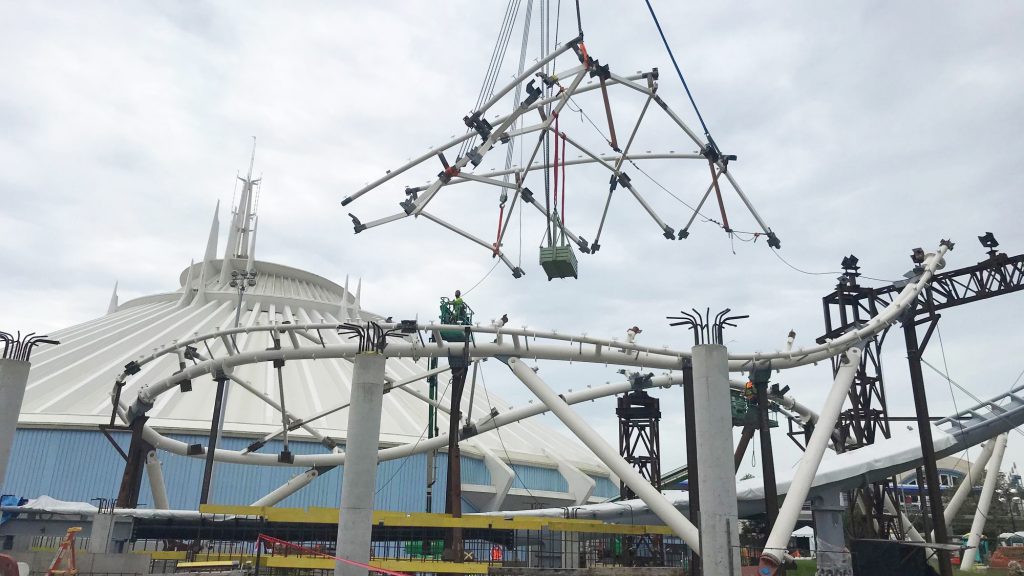 #4 Book a Stay on the Galactic Starcruiser
Star Wars: Galactic Starcruiser combines what Disney does best — theme parks, resort living, and cruising. The Galactic Starcruiser is a "hotel" where guests sign up for two nights of an immersive adventure. Yes, you actually become a Star Wars character, blast off into space in a Launch Pod, dock on The Halcyon, and cruise through space.
#5 Visit EPCOT's New Neighborhoods
The entire center of EPCOT's future world is currently under construction. When the work is done, Disney says the park will be unified into four "neighborhoods".
While the World Showcase keeps its name and focus on culture, cuisine, architecture, and traditions, Future World will be divided into three neighborhoods – World Celebration (the center of the current Future World), World Discovery (Future World East), and World Nature (Future World West).
Part of the revamp includes a new statue of Walt Disney, gardens, new colors, the new Space 220 restaurant, and a Journey of Water.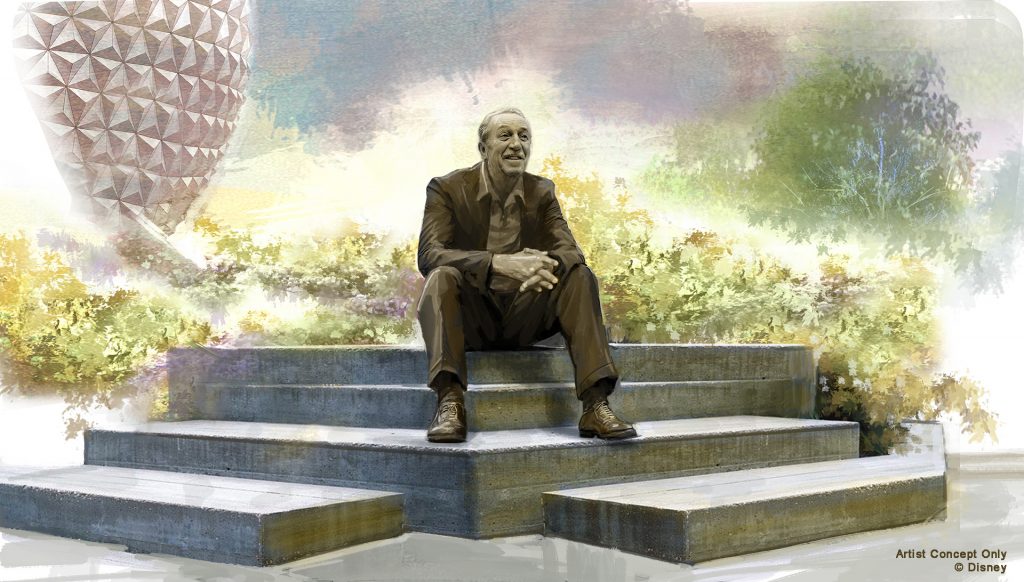 #6 See the Movie Raya and the Last Dragon
Raya will be the first animated film to come out of the Disney Animation Studio in 2021. The animated film is the story of a warrior named Raya, who can save humanity by tracking down Sisu, the last dragon. The film is scheduled for a theater release on March 5, but we will see. It may be a direct to Disney+ release, just like Soul and Mulan.
#7 Ride Remy's Ratatouille Adventure
Remy's Ratatouille Adventure will open in 2021 in EPCOT's France Pavilion. Sneak peeks have already taken place. This ride is for the whole family. Inside, you will "shrink down" to the size of a rat and race across Gusteau's kitchen floor.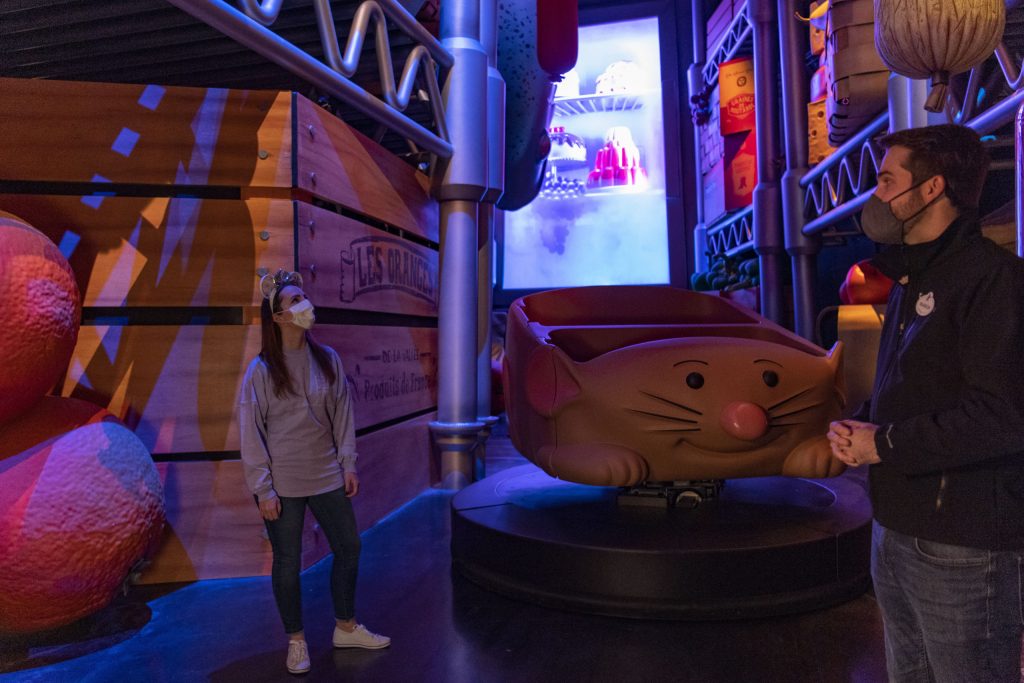 #8 Visit the Refurbished Polynesian Village Resort
Disney's Polynesian Village Resort, which won't reopen until the summer, is getting a redo just in time for its 50thbirthday (which it shares with the Magic Kingdom Park and the Contemporary resort). The subtle changes will include a new porte chochere (fancy talk for "a covered entrance large enough for vehicle to pass through"), new wooden screens near the Monorail station, enhancements to the gardens and fountains, and new chandeliers.
#9 Walk from the Grand Floridian to the Magic Kingdom
Disney has FINALLY created a walking path from the Grand Floridian Resort and Spa to the Magic Kingdom. Since a walking path also connects the Poly to the Grand, technically guests from both resorts can visit by foot.
Now, if we can just get Disney to create a walking path from the Animal Kingdom Lodge to the Animal Kingdom park.
#10 Take-in the Jungle Cruise Movie
With all the date changes, I feel like Disney really wants us to see this one on the big screen. Right now, it's scheduled for release on July 30, 2021.
Starring Emily Blunt and Dwayne Wayne, Jungle Cruise takes a group of travelers on a small riverboat through a jungle filled with dangerous animals and the supernatural. It's all based on the ever-popular Jungle Cruise attraction, so expect some corny jokes about the backside of water.
#11 Be Wowed By Fireworks Again
While I'm looking forward to the return of nightly fireworks at the Magic Kingdom and Hollywood Studios, it's the new show – Harmonious – at EPCOT that I want to see most in 2021. It's billed as the largest nighttime spectacular ever created and will take place in the World Showcase Lagoon.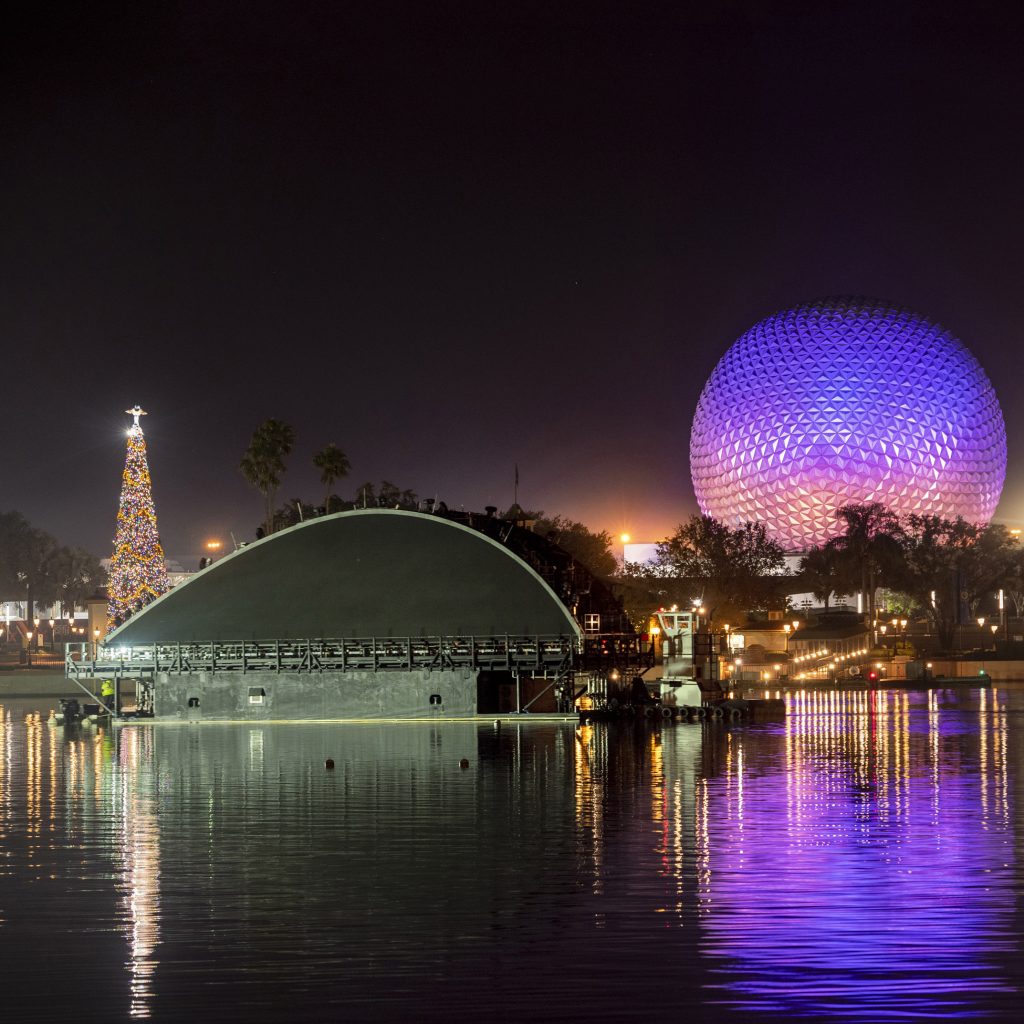 #12 Ride Guardians of the Galaxy: Cosmic Rewind
Sometimes I feel like everyone has forgotten about Cosmic Rewind at EPCOT! There's so much talk about TRON, but just recently Disney announced that the Cosmic Rewind ride vehicles have arrived. This amazing new ride is coming, people!
Guardians of the Galaxy: Cosmic Rewind is an Omnicoaster, which means Disney can program it to rotate along the track any way Imagineers want.
#13 Return to an MK Party
Halloween and Christmas are just a little more fun when the possibility of attending Mickey's Not-So-Scary Halloween Party or Mickey's Very Merry Christmas Party is part of the mix. I'm hoping the parties get added to the schedule this year. If so, I'll be the first "on line" for a ticket.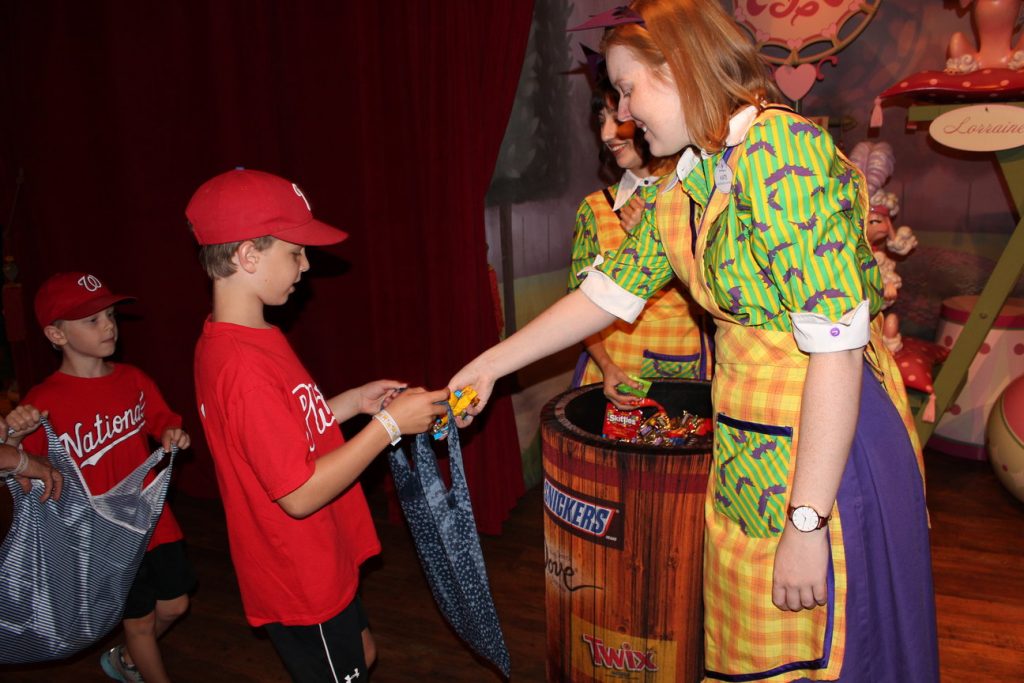 #14 Watch Season 3 of The Mandalorian
The final episode of Season 2 made me happier than Dr. Fauci knocking on my door with COVID vaccines for the entire neighborhood.
The Season 3 release date is Christmas 2021. Can I wait that long to see Grogu again? I'll have to. This is the way.
#15 Read All About Claude Coats
Walt Disney's Imagineer Claude Coats – The Making of Disneyland: From Toad Hall to the Haunted Mansion and Beyond is a new book coming out this year by Dave Bossert and Alan Coats. It's expected the book will be released in October 2021 to coincide with the 50th Anniversary of the opening of Walt Disney World.
#16 Park Hop
Guests with tickets or annual passes will once again be allowed to park hop in 2021 (with some modifications – like having to make and use a park reservation before visiting a second park after 2 p.m.). For those who love to eat at EPCOT (like me), park-hopping means the return of daily dinners at World Showcase.
#17 Take a Mask-less Photo
First off, I absolutely, 100 percent, support and advocate for the proper wearing of masks. But in my heart, I have to admit that masks do not make the most endearing family photos.
Therefore, it is my wish for 2021 that vaccine availability and other health measures will once again make it safe to walk about the world without a face covering and that I will be able to gather with my family for a photo at Disney without a mask.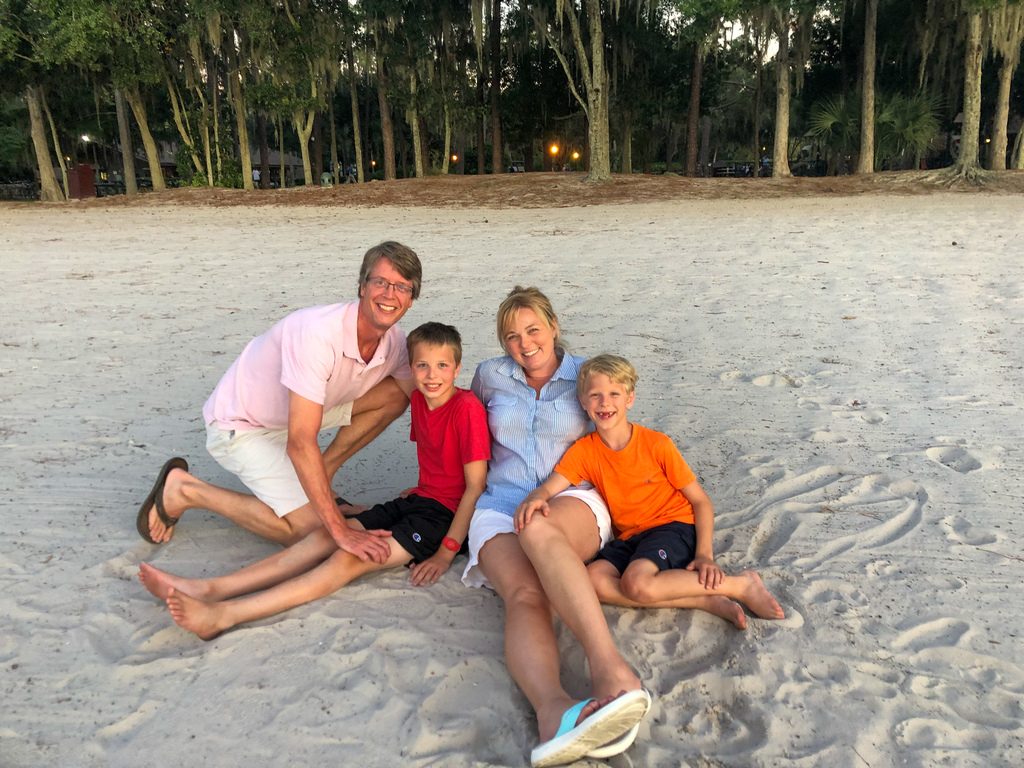 #18 Watch Scarlett Johansson Rock It as the Black Widow
Expected on May 7, 2021, I'm looking forward to Natasha Romanova's origin story – from KGB operative to a Black Widow looking for redemption.
#19 Take My Next Cruise
Castaway Cay is calling and so is Alaska. Disney has suspended all departures through Feb. 28, 2021, and select sailings longer than 7 nights. The hope is that the vaccine can lead to safe sailings this spring or summer. If anyone can make cruising safe, it's Disney and I'm looking forward to seeing how they do it!
#20 Be Trapped in the Stretching Room
While friends and acquaintances long to attend parties again, I'm looking forward to being shuffled into the "dead center" of the Haunted Mansion's Stretching Room.
#21 Hug Characters
Disney's cavalcades and distanced waves from characters are actually pretty great. But I can't wait to see kiddos running toward Mickey's outstretched hands for a hug!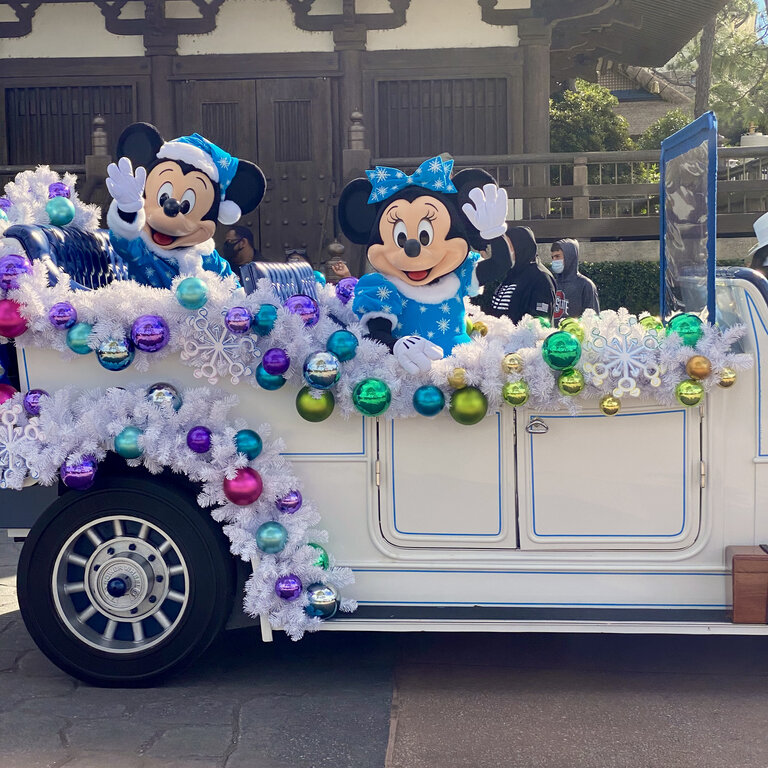 Happy 2021 Everyone! Let us know what your 2021 Disney Wish List contains.
Thanks for Popping In!
Click Here to Subscribe to our FREE Main Street Pop In Newsletter. Every Monday, we "POP IN" and take a Quick Trip to Disney!
Have a question or a suggestion for a future post? Email us at info@mainstreetpopin.com
Follow MAIN STREET POP IN on
facebook
instagram
twitter