What an amazing location Disney's Caribbean Beach Resort can be for families with major plans at EPCOT and Hollywood Studios.
Caribbean Beach Resort opened on October 1, 1988, as the first moderately-priced Disney hotel. The South Florida Sun Sentinel reported in 1988 that rooms cost between $65 and $85 a night. Wow! Today, the average cost for a room has risen to $346 per night.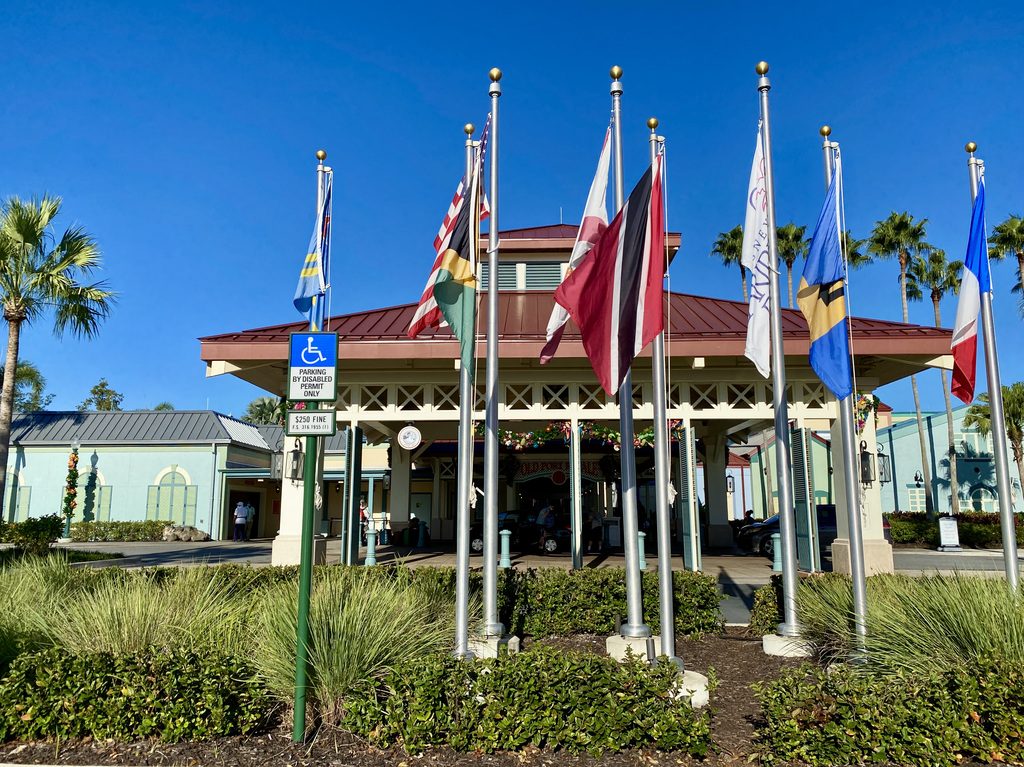 Caribbean Beach Resort consists of five "islands" – Barbados, Jamaica, Martinique, Trinidad, and Aruba – each with its own leisure pool and sandy beach. For those who really get into theming, the resort also offers specially decorated pirate rooms.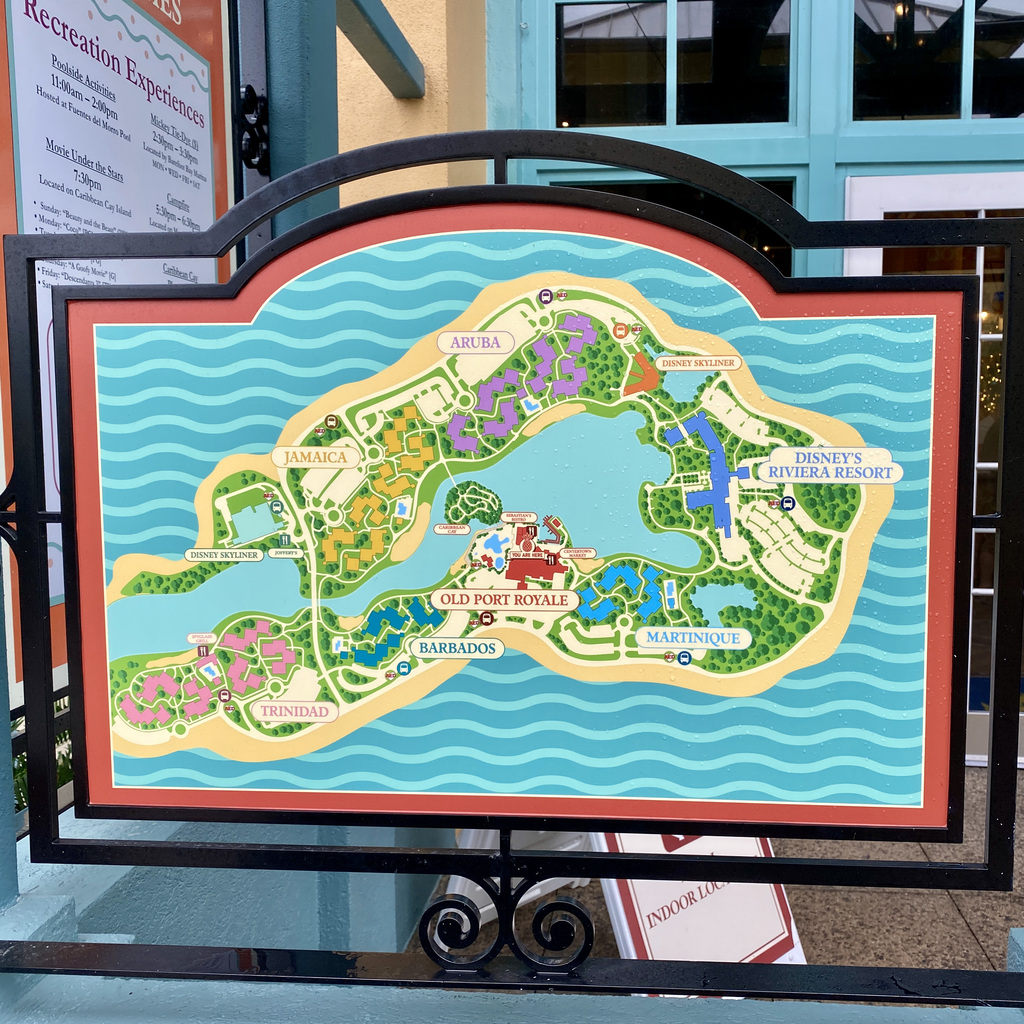 The heart of Caribbean Beach is Old Port Royale. There, guests will find the lobby and concierge, the Centertown Market (for those Mickey Waffles), and the Calypso Trading Post (for souvenirs).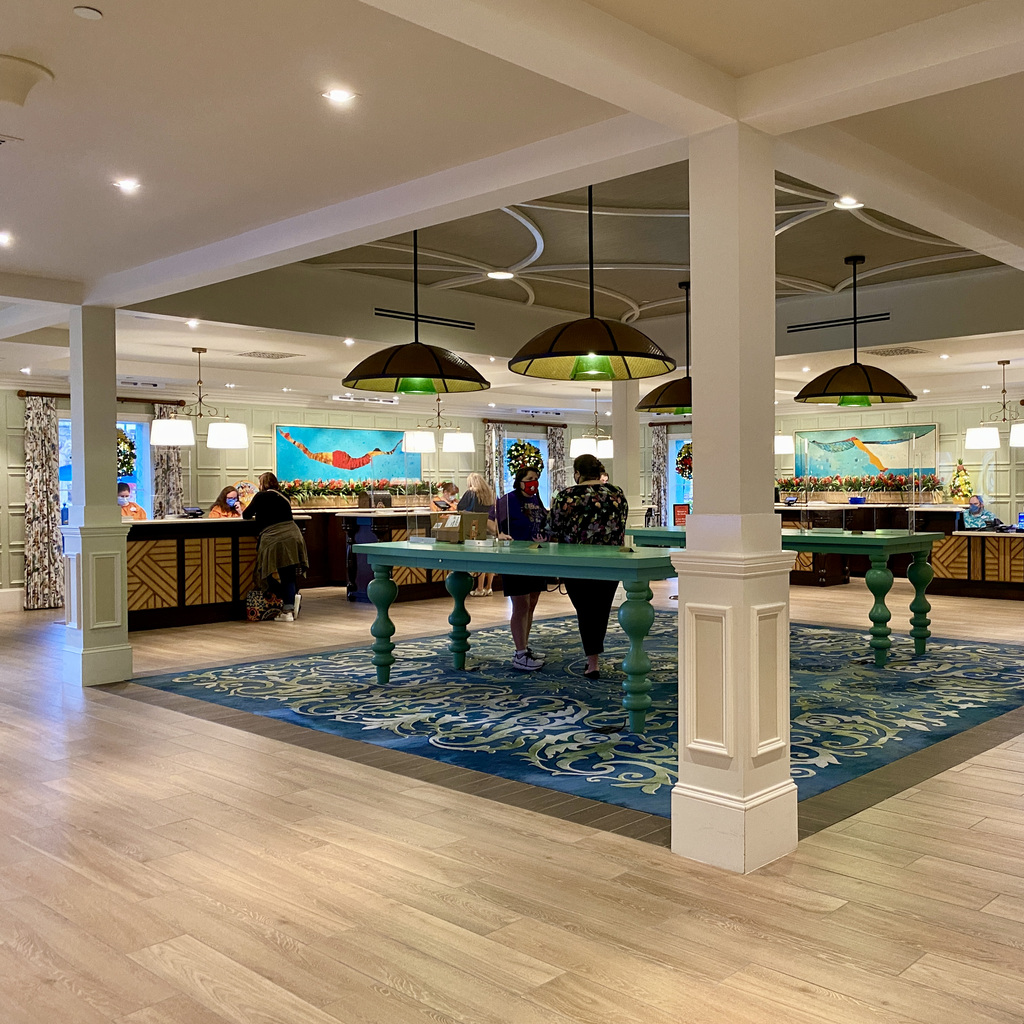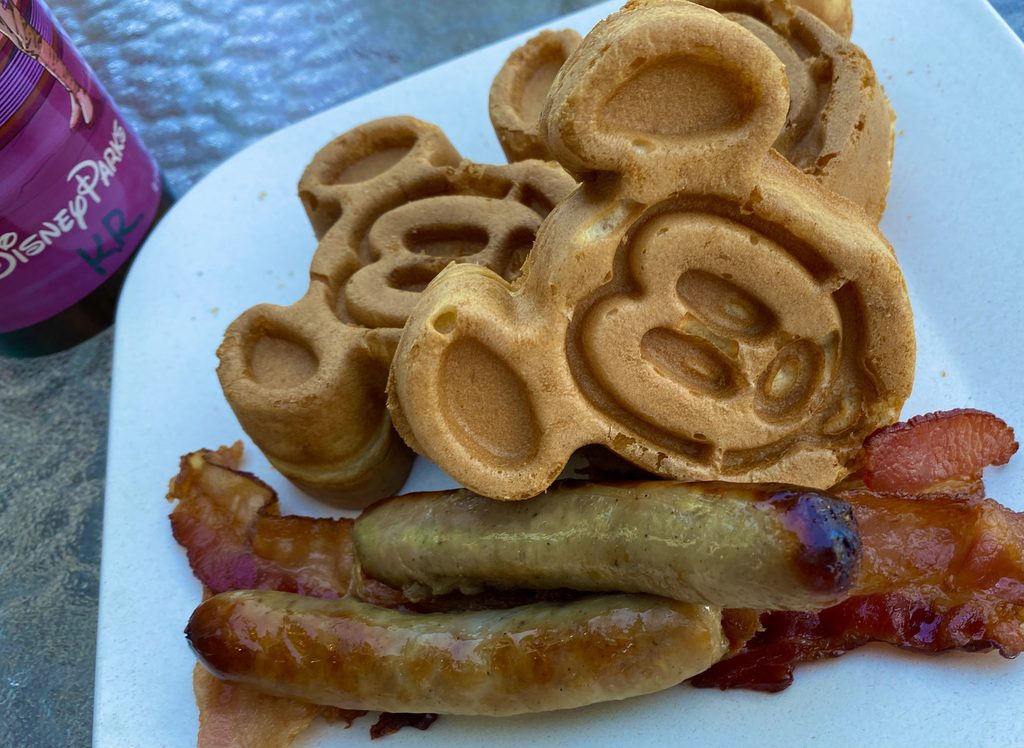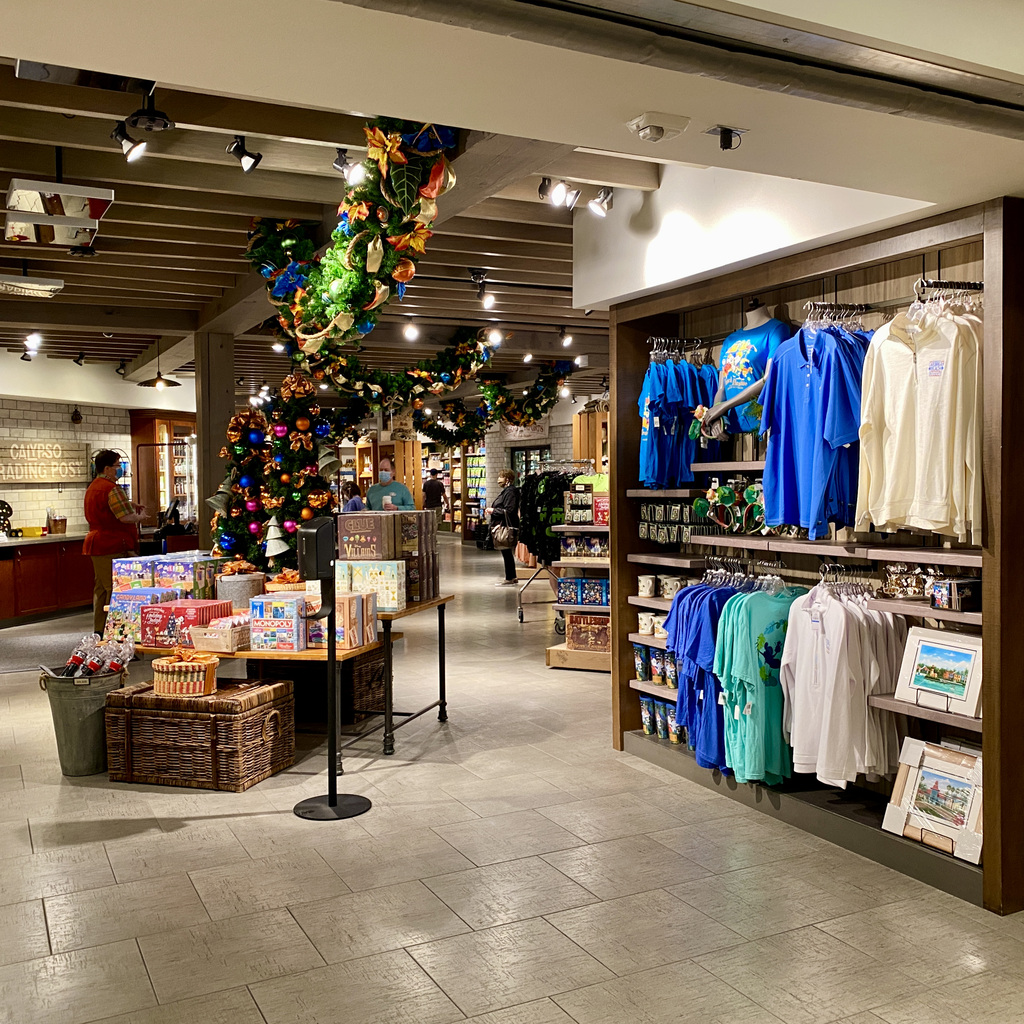 Step through Old Port Royale and outside you'll find the main pool –  Fuentes del Morro. It looks like an old Spanish fort, complete with canons and turrets. Near the pool is a shipwreck-themed water playground, the Banana Cabana (an outdoor bar), Sebastian's Bistro (a sit-down restaurant specializing in Caribbean dishes), and Caribbean Cay (an island with hammocks, picnic areas, and a playground).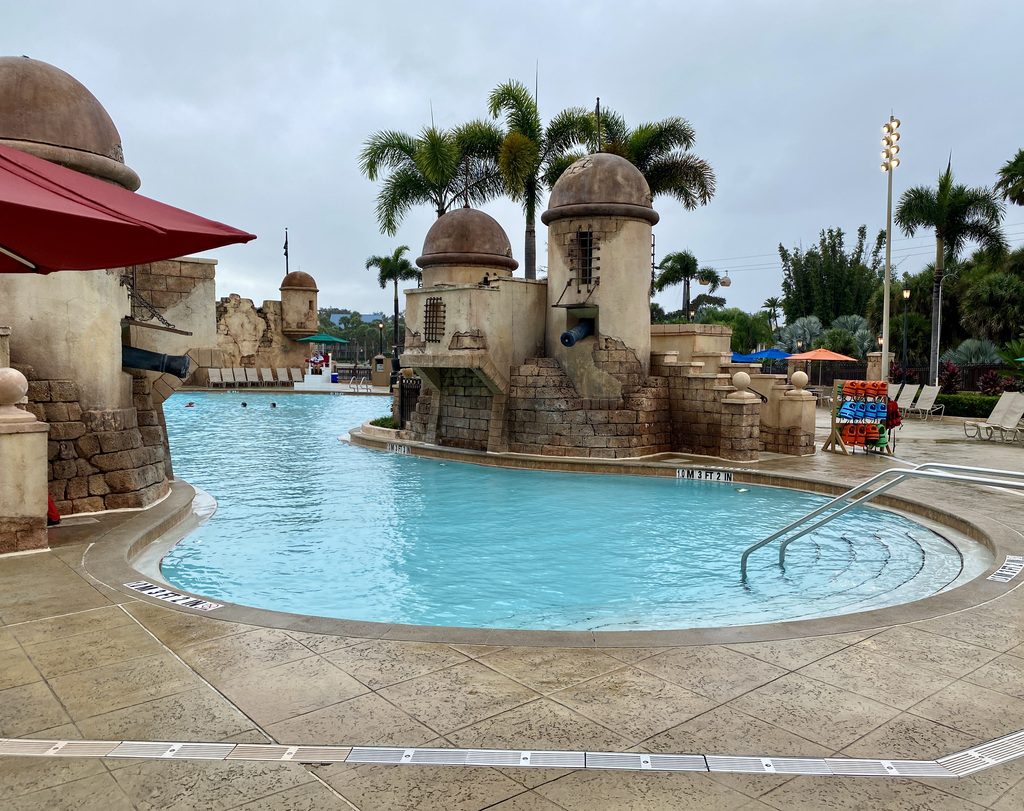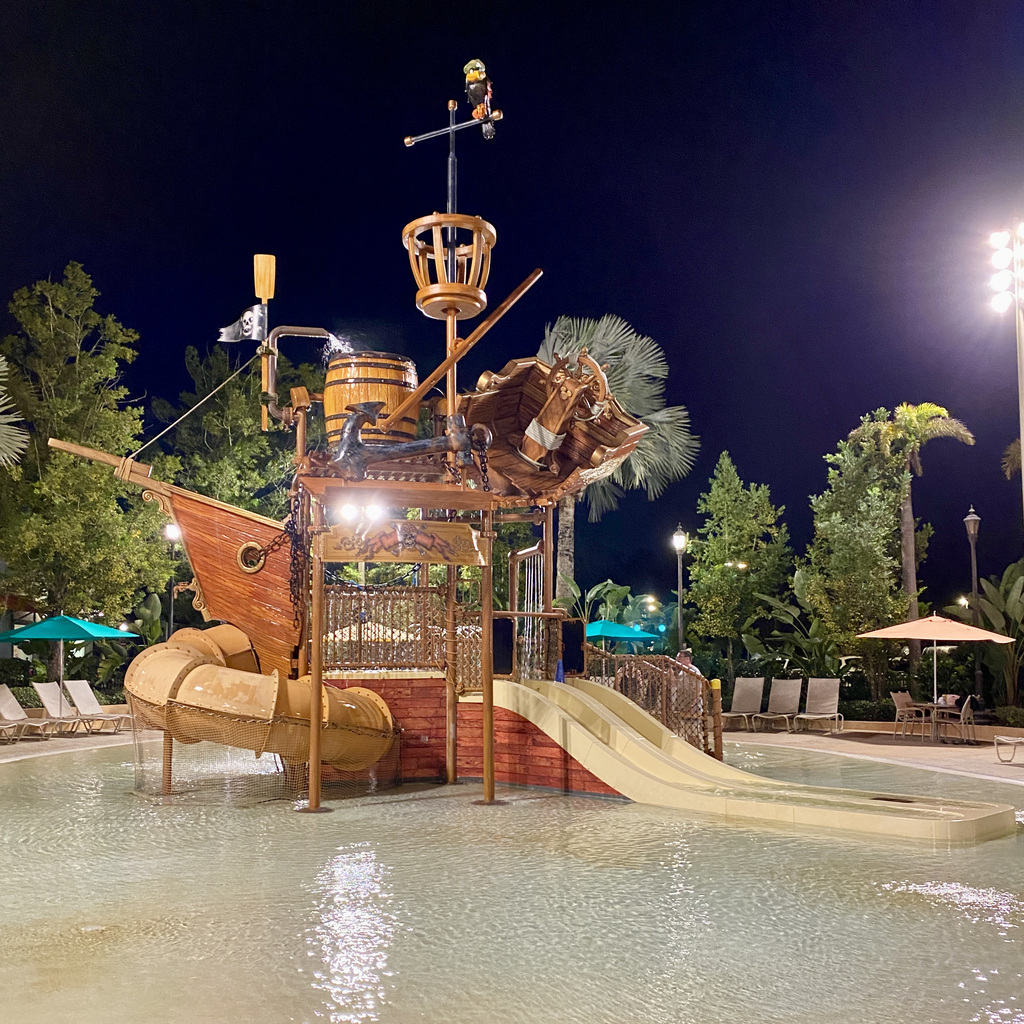 The grounds are sprawling but in a good way. For those who like to start the day with a run or long walk, Caribbean Beach offers a 1.1-mile trail. (Members of the POP IN team who live locally occasionally drive to this resort for an evening stroll.)
A skyliner station is located at the resort with transportation to Hollywood Studios, EPCOT, and three other Disney resorts (Riviera Resort, Art of Animation, and Pop Century). The Riviera Resort station is also within walking distance and in some cases can be closer for guests staying at the north end of the Caribbean Beach Resort (on the islands of Martinique and Aruba).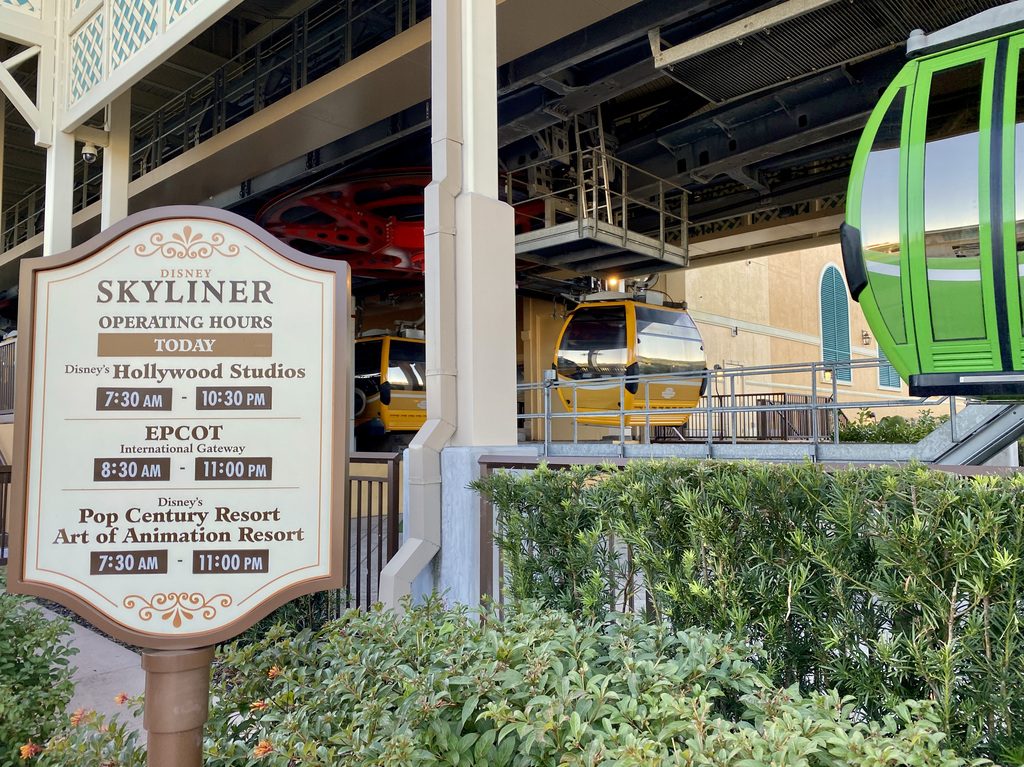 Most rooms sleep 4 or 5. They have two queen beds or two queen beds and a child-size pull-down bed. A bistro table and two chairs, a mini-fridge, nightstand, and dressers make up the rest of the furniture. The bathrooms have two sinks and storage behind a curtain connected to a toilet and tub shower room behind an actual locking door. (Rooms for two with a single king bed and two nightstands are also available.)
The Pirate-themed rooms sleep four in two beds shaped like pirate ships. Wooden barrels contain a mini fridge and a nightstand. Crates and trunks serve as storage. Accessories are all pirate-themed, including a skull and crossbones curtain separating the bathroom sink area from the main sleeping area.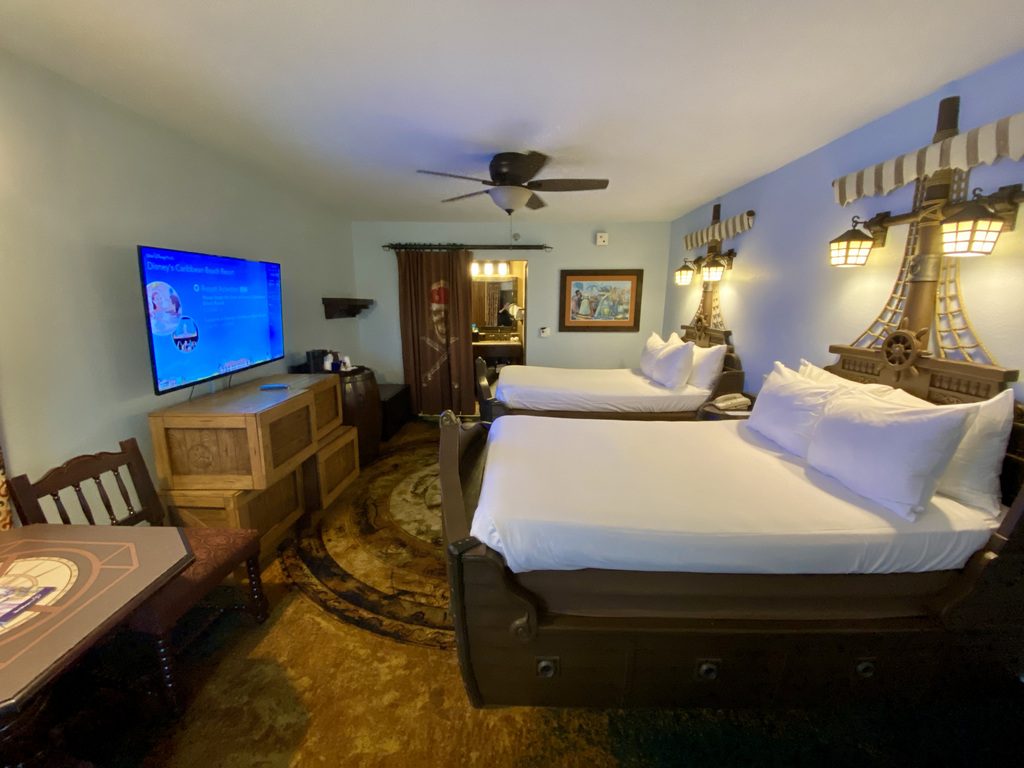 There aren't many downsides to the Caribbean Beach Resort. If you don't like having to walk far for your breakfast or a late-night snack, request a room closest to Old Port Royale as possible. If you need to get to the Magic Kingdom, Animal Kingdom, one of the Water Parks or Disney Springs, you will need to take a bus if you do not have your own car.
For Disney fans who wish to feel as though they are vacationing in the tropics, I'd say the Caribbean Beach Resort is a good option. Its many leisure pools and lounging areas on the sand, make it an especially smart place to stay if you need some quiet time in your day. The food and drinks that can be found at Caribbean Beach are also good, but don't forget that fine dining (at Topolino's Terrace), a large food court with variety (at the Art of Animation Resort), and all the spoils of the BoardWalk Bakery are just a short skyliner ride away.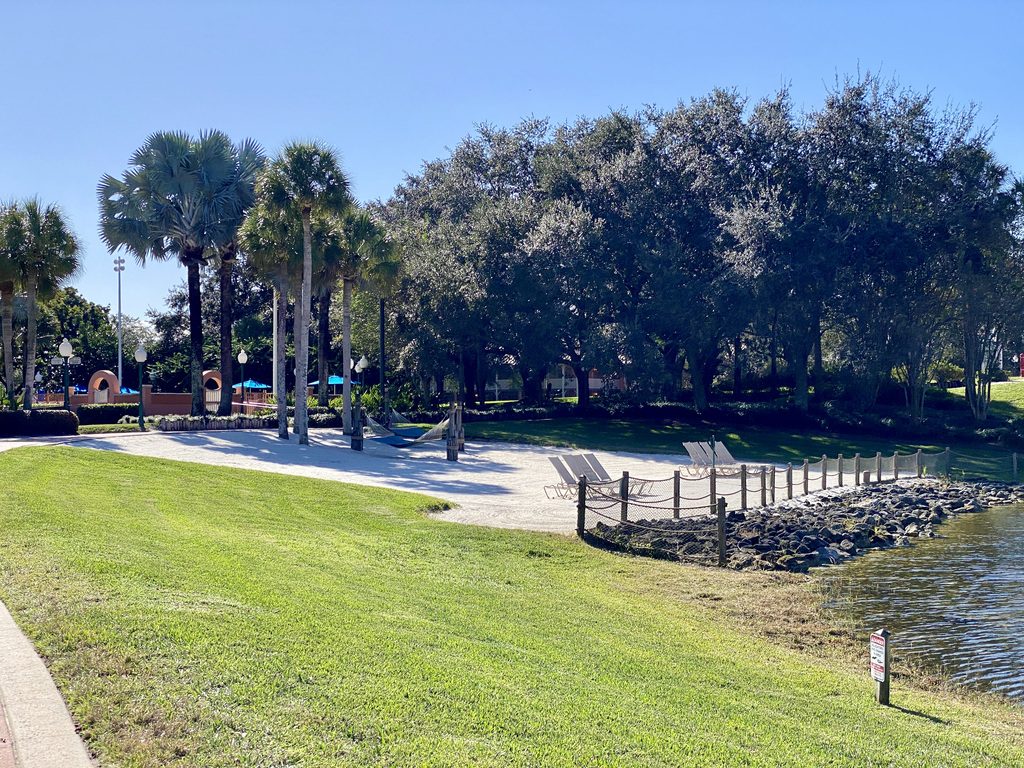 When it comes to the skyliner, I just can't say enough good things about it. I was a skeptic, but now, it is definitely a big part of why I would recommend the Caribbean Beach Resort to Disney travelers. The skyliner has changed a very good resort into a fantastically-located resort.
The Caribbean Beach Resort has been around for more than three decades and I'm please to say it is a resort that has kept up with the times. Active vacationers who like to get in and out of the parks quickly and those who have an interest in exploring other resorts and restaurants will enjoy this spot.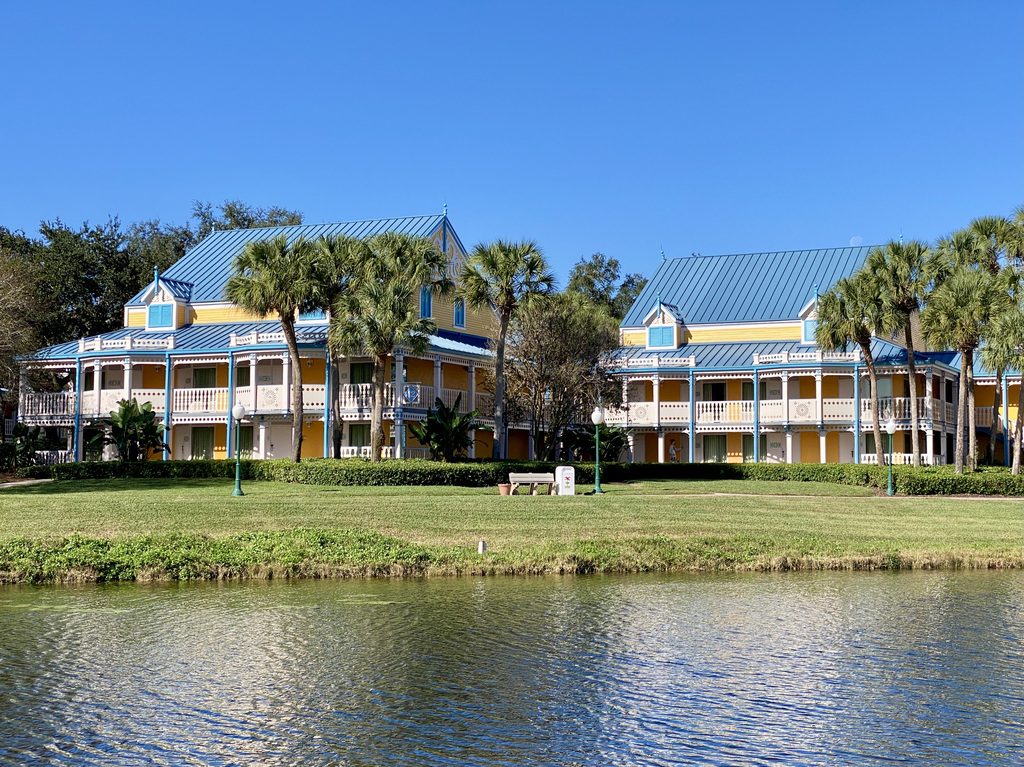 Thanks for Popping In!
Click Here to Subscribe to our FREE Main Street Pop In Newsletter. Every month, we "POP IN" and take a Quick Trip to Disney!
Have a question or a suggestion for a future post? Email us at info@mainstreetpopin.com
Follow MAIN STREET POP IN on
facebook
instagram
twitter