Disney fans and change have a complicated relationship. The past few years have brought about a lot of new things – some of them planned and some of them "pandemic-inspired".
Change at the parks can be bittersweet. Sometimes you have to say goodbye to something that means a lot to you (like the Great Movie Ride), but you get something that really makes sense (like Mickey and Minnie's Runaway Railway, the first ride featuring Mickey Mouse).
As a person who likes to comment on everything Disney, I have often publicly misjudged some "new things" before trying them. But what happens when the things you once mocked become something you love? You confess.
Here are three Disney things I thought I would hate but ended up loving.
The Disney Skyliner – Open Since September 2019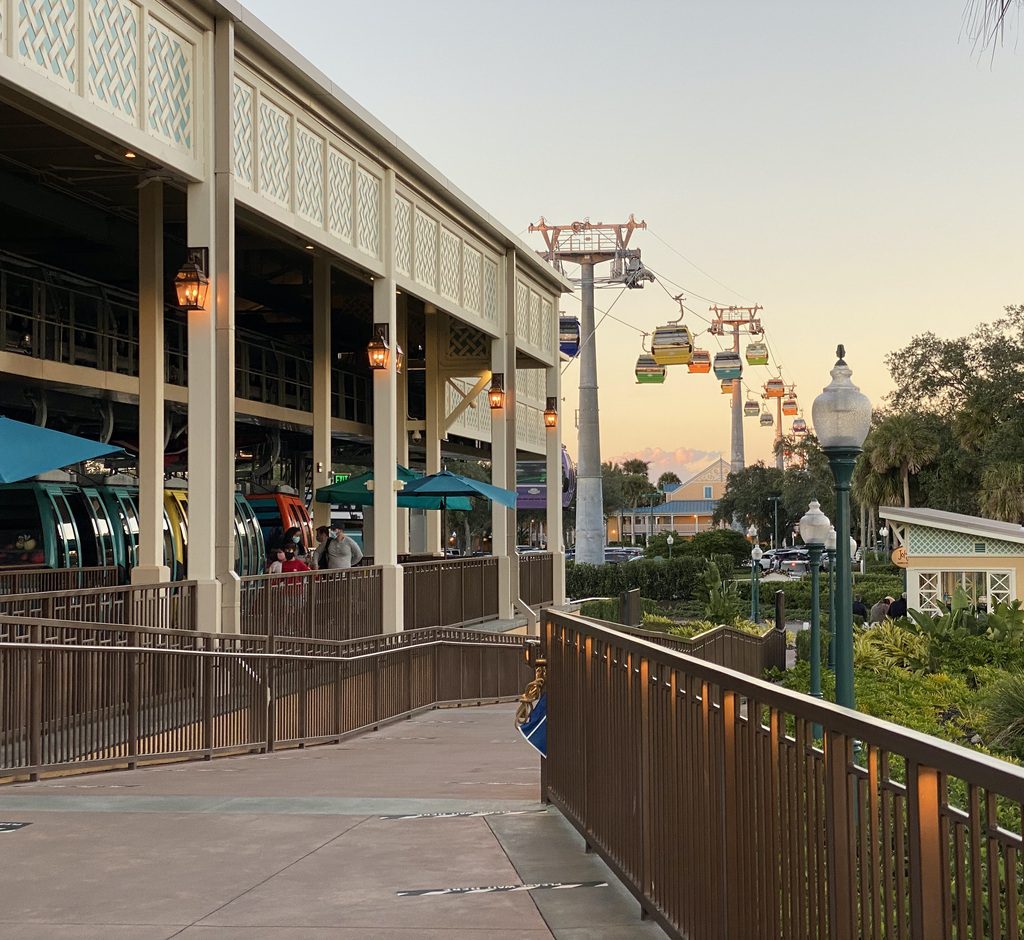 As a person who remembers riding on the Magic Kingdom Skyway (a.k.a. Sky Buckets), I was nervous about the announcement that a Skyliner was being added to Walt Disney World. (My actual words were, "the concept scares the Mickey Bar out of me").  I was dead set against liking the Skyliner, and I was pretty sure I would complete one terrifying ride and be done with sky gondolas forever.
Boy was I wrong. Skyliners are my favorite of all the Disney transportation options. They are incredibly efficient, easy to board and exit, whimsical to look at, and a money-saver!
I experienced the efficiency of Skyliners right after the EPCOT fireworks show last Thanksgiving. When the festivities were over and everyone made a mad rush for the exits, the line for the Skyliner was longer than I had ever seen. I thought I was going to be there forever, but you know what? It only took minutes (like 10 or 15) to board and in another 10 minutes I was back at my resort.
The continuous boarding of the Skyliners keeps it moving all the time. A separate track, where gondolas can stop, is available for guests who need more time to transfer. Those gondolas can join into the continuous flow of the main line as needed.
The look of the Skyliners is so Disney, bright colors and some wrapped with favorite characters. The Station at EPCOT's International Gateway entrance is especially beautiful, which is only fitting since it sits close to the très chic France Pavilion.
So how are the Skyliners a money-saver? Well, I've been on "Team Rent-a-Car" for a few years (which means, I advise friends to rent a car at Disney rather rely upon Disney transportation). But now, staying at a resort within walking distance to the Skyliner (Art of Animation, Pop Century, Caribbean Beach, Riviera, Beach Club, Yacht Club, BoardWalk Inn, and the Swan and Dolphin) makes the freedom of having a rental car less appealing and saves hundreds in rental fees and overnight parking charges (even after incurring some costs for transporting to and from the airport).
Mobile Ordering – Debuting At Animal Kingdom In 2017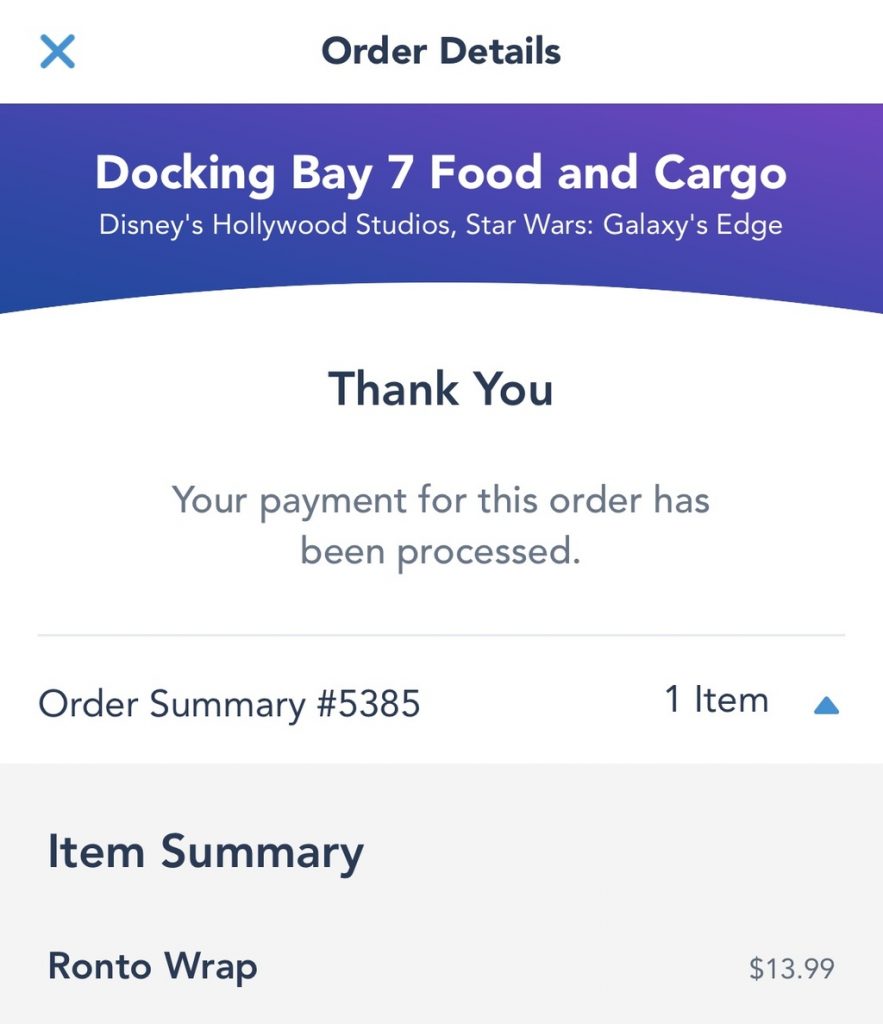 I resisted using mobile ordering for a long time. I was too lazy to set it up and was against supporting yet another thing that I had to use my phone for.
What a terrible mistake. Mobile ordering is the best thing to happen to Disney since Frozen! I wish mobile ordering were at every food location. It is both a time-saver and a sanity-saver.
Let me give you an example of how it saves time. I was craving a Ronto Wrap but Ronto Roasters was closed and the line to order at Docking Bay 7 was out the door. Thinking it was a lost cause, I checked my app for mobile ordering. Shockingly, it said I could order now. In about seven minutes, I received a notification that my food was ready. The cast member directed me to walk past the ENTIRE line and pick up my food. I couldn't believe it!
As for sanity saving, mobile ordering is so much more relaxing than ordering from the menu board at the register, especially when placing a group order. Usually, our whole group finds a table, sits, orders calmly and waits for the notice that our food is ready. Then one of us just runs to the counter and picks up the tray of food. On very busy days, it may not be possible to sit first and then order, but you can still find an out-of-the way bench or shady area to do your ordering and then move into the restaurant's seating area when your food is ready.
A few Disney shops have added mobile checkout. That too is awesome. If you see it, try it! It is a time-saver as well.
Individual Lightening Lane Purchases – Implemented in October of 2021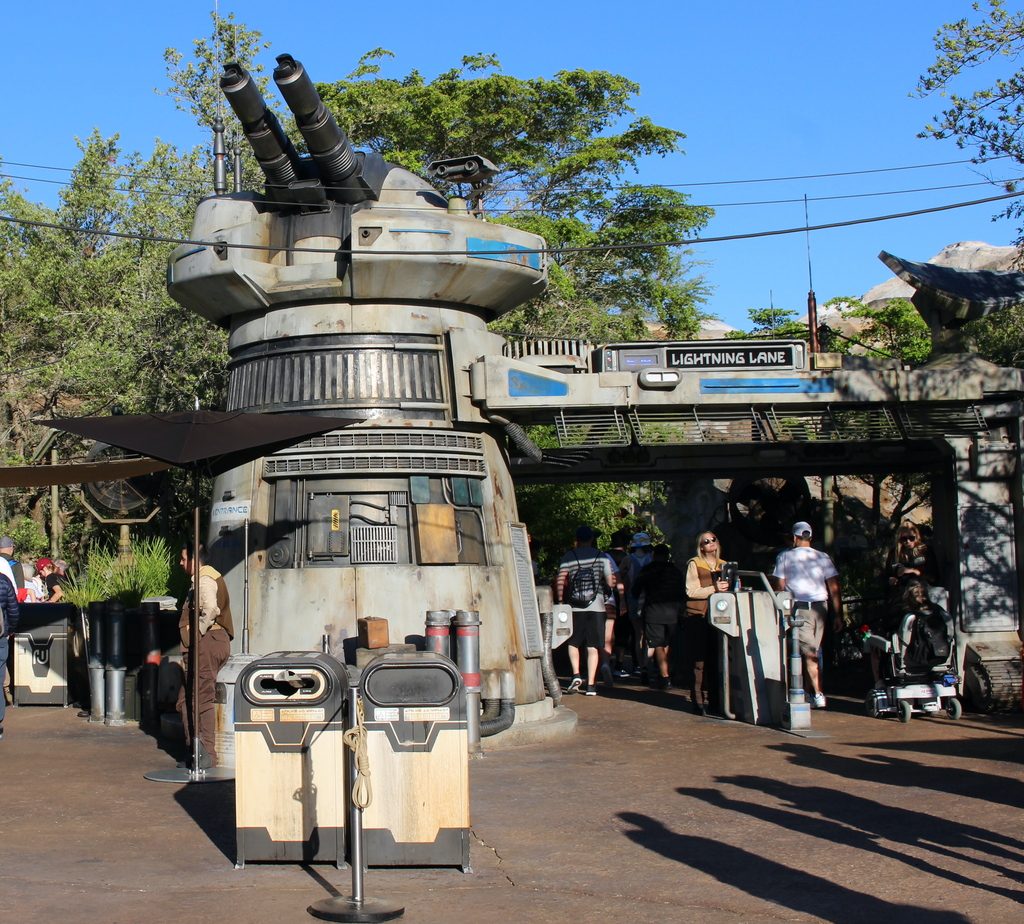 I know. I know! Individual Lightening Lane purchases cost money. They are unfair and un-Disney. I admit that when Disney announced that guests could pay extra to get to the front of some lines. I screamed, "NEVER! I'd rather wait." 
But then I had plans to be at EPCOT for just a few hours and I really wanted to ride Cosmic Rewind. I could not get a spot in the virtual queue and even if there was a standby option, I would not have had time to wait in it. So, I did the ugly thing! I paid $17 to ride it. That $17 bought me time to do other things during my short visit. It was worth every penny!
In fact, I paid to cut the line again the next day at Hollywood Studios. I spent $14 for an Individual Lightening Lane spot on Rise of the Resistance. Again, I had limited time and my choices were standby (110 minutes) or pay 14 bucks. (Now some may ask why anyone would go to a park for a few hours when ticket prices are so high. I'm a passholder and my companion had a park hopper ticket, so in reality we were just popping into Hollywood Studios to ride Rise and have lunch. We spent the rest of that day at the Magic Kingdom, which was open until midnight that day. We're not monsters.)
It just goes to show that when I give something a chance, I may end up loving it. (Didn't Dr. Seuss write a book about that?) 
The next time Disney announces a change, I am not going to pout. I will face the news with optimism and hope it becomes my new favorite thing!
Thanks for Popping In!
Click Here to Subscribe to our FREE Main Street Pop In Newsletter. Every month, we "POP IN" and take a Quick Trip to Disney!
Have a question or a suggestion for a future post? Email us at info@mainstreetpopin.com
Follow MAIN STREET POP IN on
facebook
instagram
twitter