What's New for 2023?
Updated on 9/13/23
As much as Disney fans bemoan change, can you honestly imagine a year without ANYTHING new? Theme parks aren't monuments. New stuff is why we go back again and again, right?
While nothing in the Disneyverse is guaranteed, here is a list of what's NEW and what's to come in 2023, what's been announced for 2024, and what Blue Sky Ideas are out there in the great big beyond.
NEW & OPEN NOW!
ATTRACTIONS
TRON Lightcycle/Run (Magic Kingdom)
Opened on April 4, 2023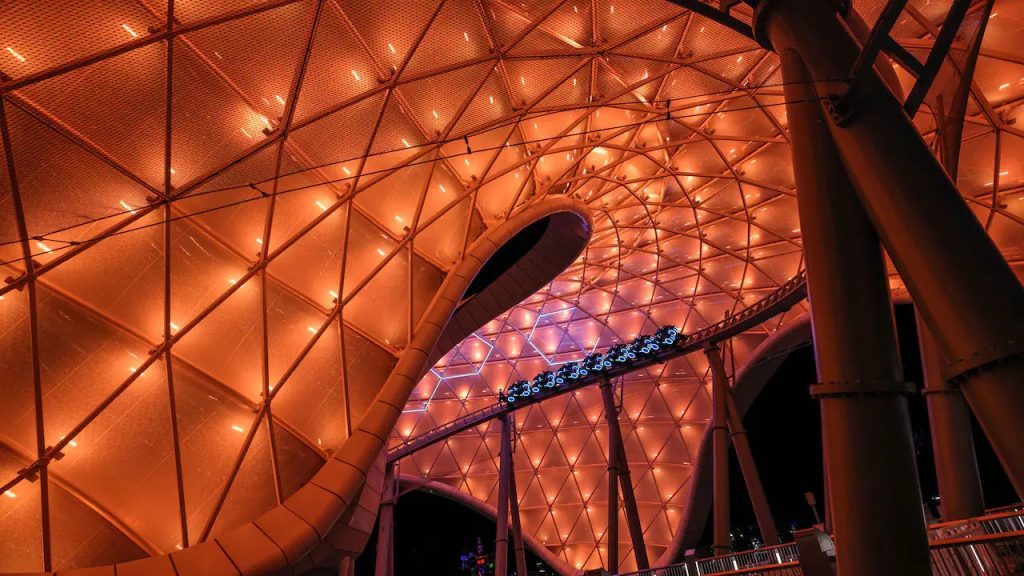 Tron Lightcycle/Run, a high-speed rollercoaster with steep turns and drops, opened in Tomorrowland (Magic Kingdom) on April 4! TRON reaches 59 mph, making it the fastest rollercoaster at Walt Disney World.
RESTAURANTS
Shiki-Sai: Sushi Izakaya (EPCOT)
Opened on August 15, 2023
The Japan pavilion's new restaurant, Shiki-Sai: Sushi Izakaya, features a full menu of sushi and teppan, but also a number of dishes — such as Karaage Chicken, Salmon Misoyaki, and Okonomiyaki — that may be unknown to those unfamiliar with Japanese cuisine.
Culturally, Japanese Izakaya emphasizes sharing small plates of food while enjoying drinks and conversation with friends, and that atmosphere is what we are most looking forward to at Shiki-Sai: Sushi Izakaya. What also intrigues the team about Shiki-Sai is the chef's plan to add menu items monthly in celebration of various Japanese festivals.
Roundup Rodeo BBQ (Hollywood Studios)
Opened on March 23, 2023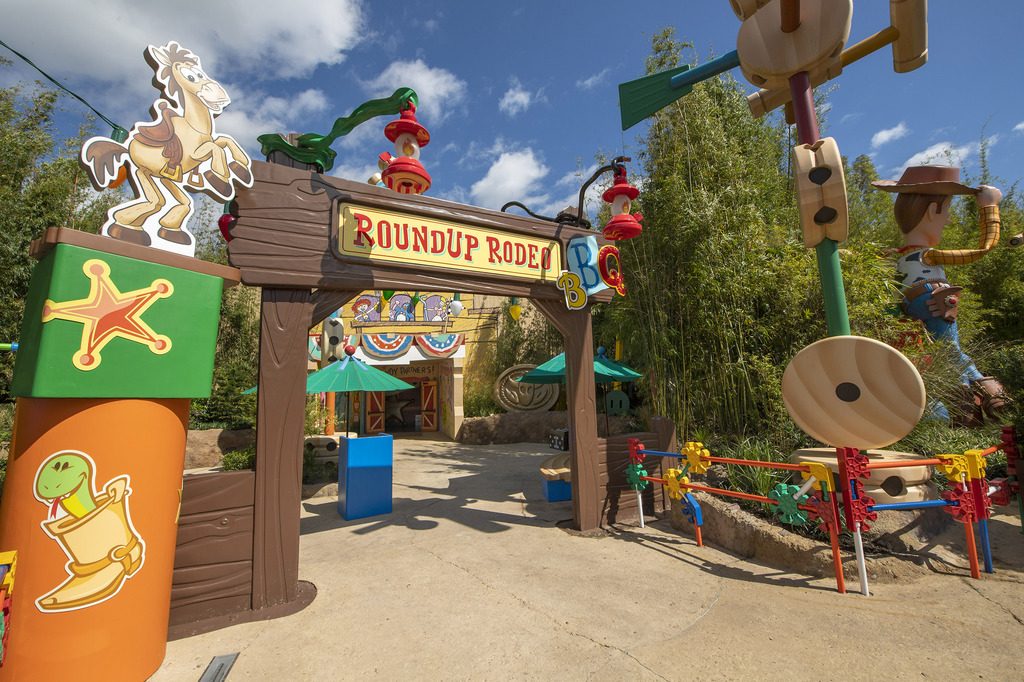 Roundup Rodeo BBQ, a new sit-down restaurant in Toy Story Land, opened on March 23, 2023. The decor is Andy-created and looks like a rodeo show. The menu includes cheddar biscuits, pork ribs, beef brisket, slow-smoked cauliflower, fried pickles, baked beans, and potato salad. Dessert options include pie, cheesecake, and Forky cupcakes.
Rosa Mexicano (BoardWalk)
Opened on March 19, 2023
Rosa Mexicano, a new Mexican restaurant, opened in March inside the Dolphin Hotel on Disney's BoardWalk. The restaurant serves contemporary interpretations of authentic Mexican cuisine.
CHARACTERS
Moana (Animal Kingdom)
Opened on April 22, 2023
As an Earth Day and a 25th-anniversary gift to Animal Kingdom, Moana meet-and-greets started on Discovery Island!

Figment (EPCOT)
Opened on September 10, 2023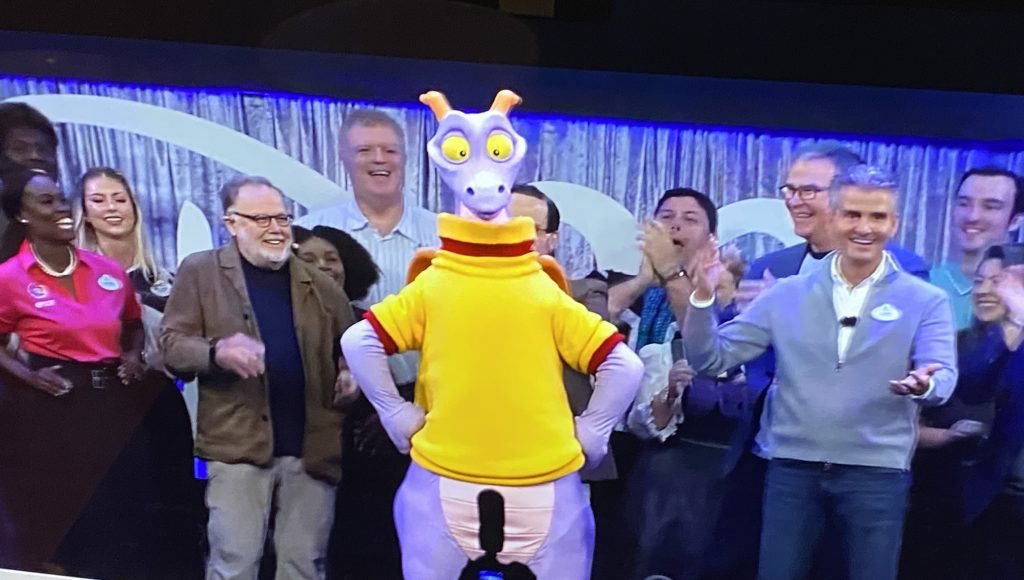 The character Disney fans have been waiting over a year for will start meeting and greeting guests on September 10 at the Imagination Pavilion.
Opening September 15!
Mirabel Meet-And-Greet (Magic Kingdom)
Mirabel will greet guests at the Magic Kingdom's Fairytale Garden starting on September 15, where the courtyard of Casa Madrigal has been added to the area. At the meet-and-greet, guests are welcome to hug, talk with, collect autographs, and snap photos of the star of Encanto.
Opening October 16!
Journey of Water (EPCOT)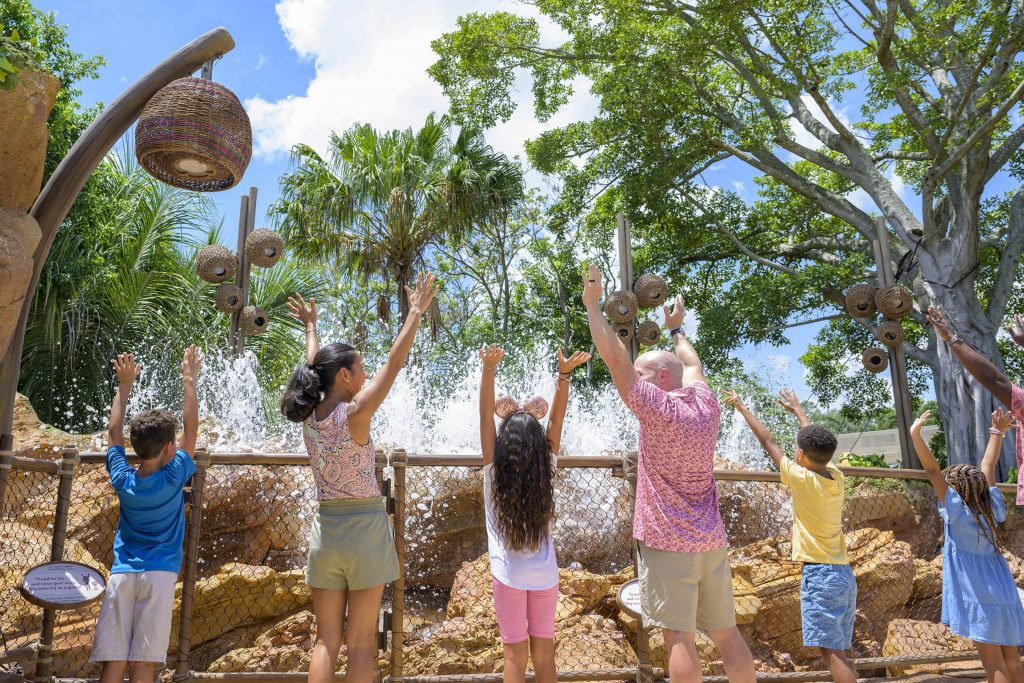 An exploration trail rather than a "ride", Journey's location in EPCOT's World Nature places it between Spaceship Earth and the Nemo attraction. Guests will interact with water and observe how it travels from the ocean to the sky and back again. Moana herself will also be on hand to greet guests.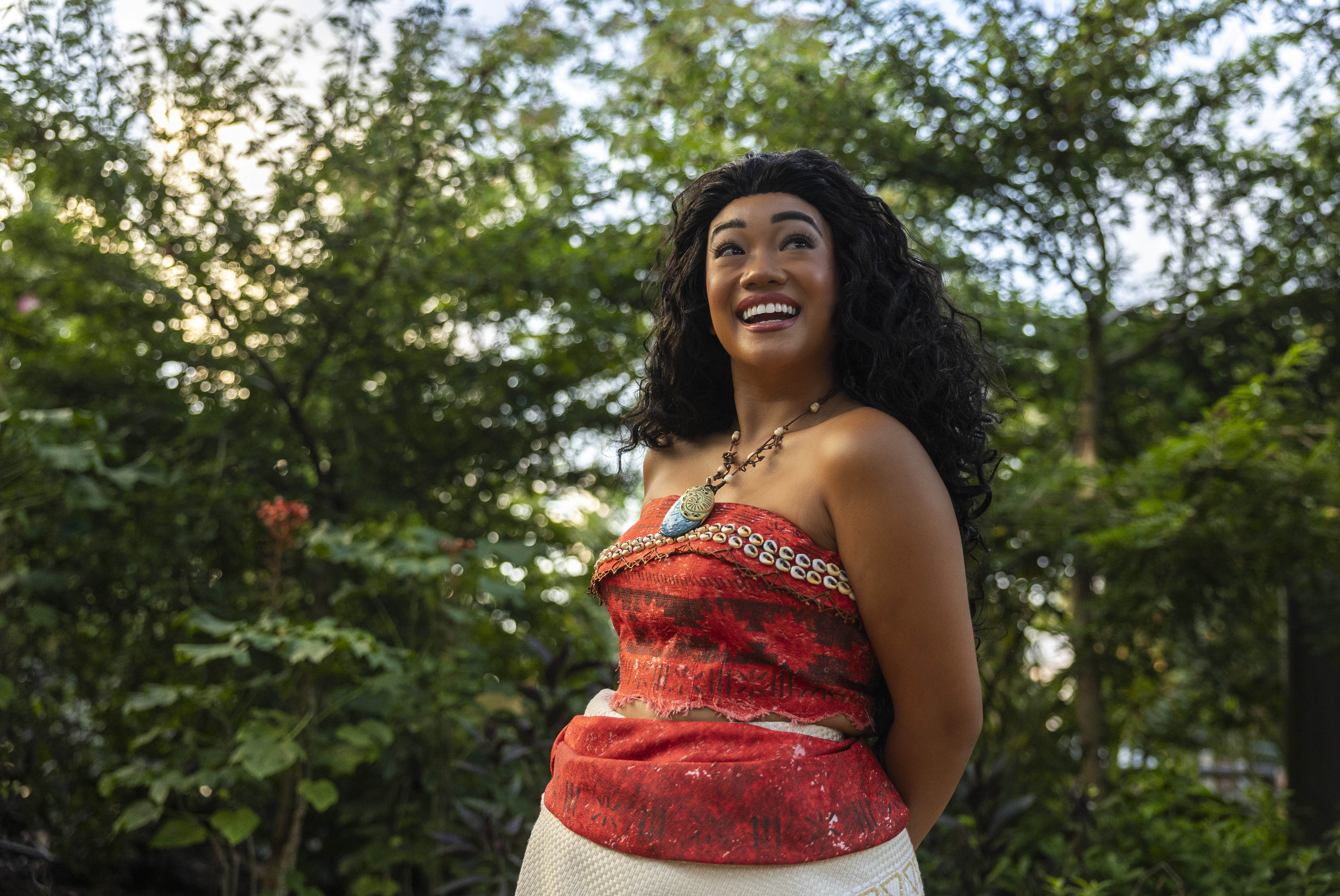 Opening in November!
The Hatbox Ghost (Magic Kingdom)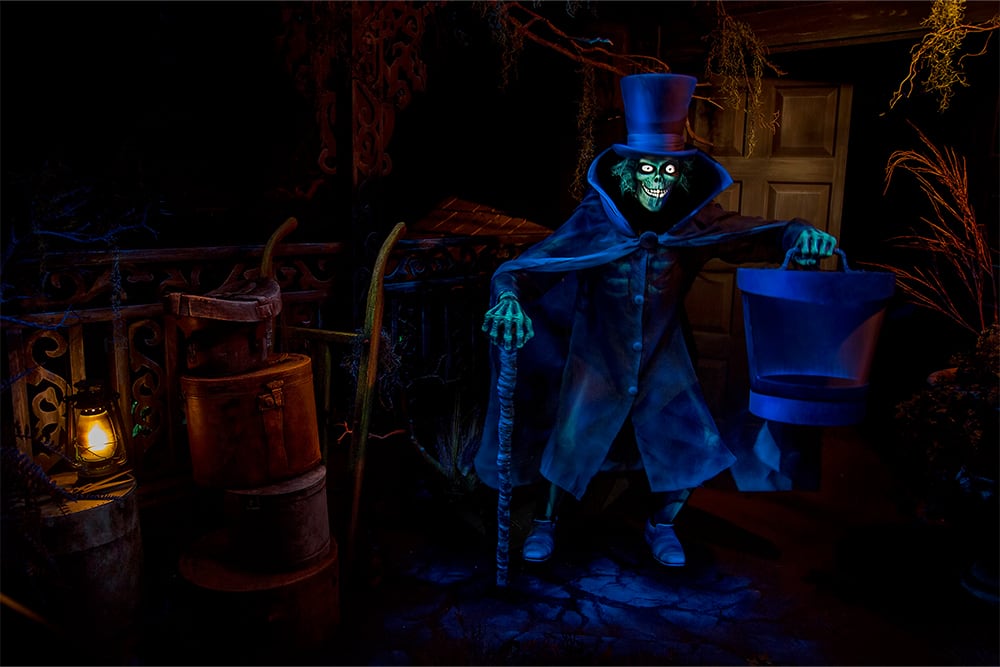 One of the most famous ghosts at Disneyland materializes at Walt Disney World's Haunted Mansion in late November. Look for him near the endless hallway.P
Opening December 5!
Luminous: The Symphony of Us (EPCOT)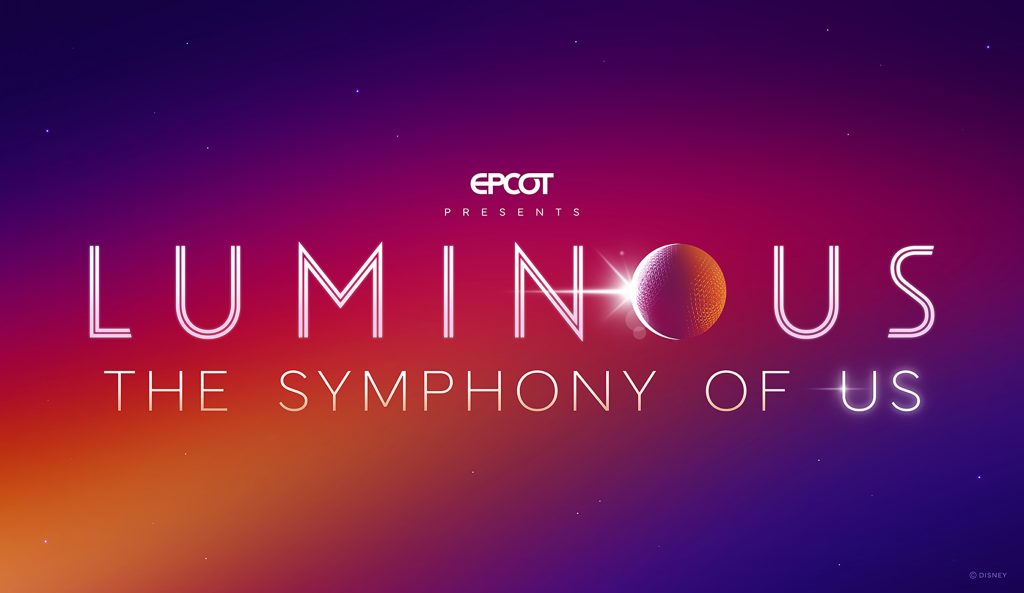 EPCOT's new nighttime spectacular comes to the World Showcase Lagoon soon.
Opening in December!
World Celebration (EPCOT)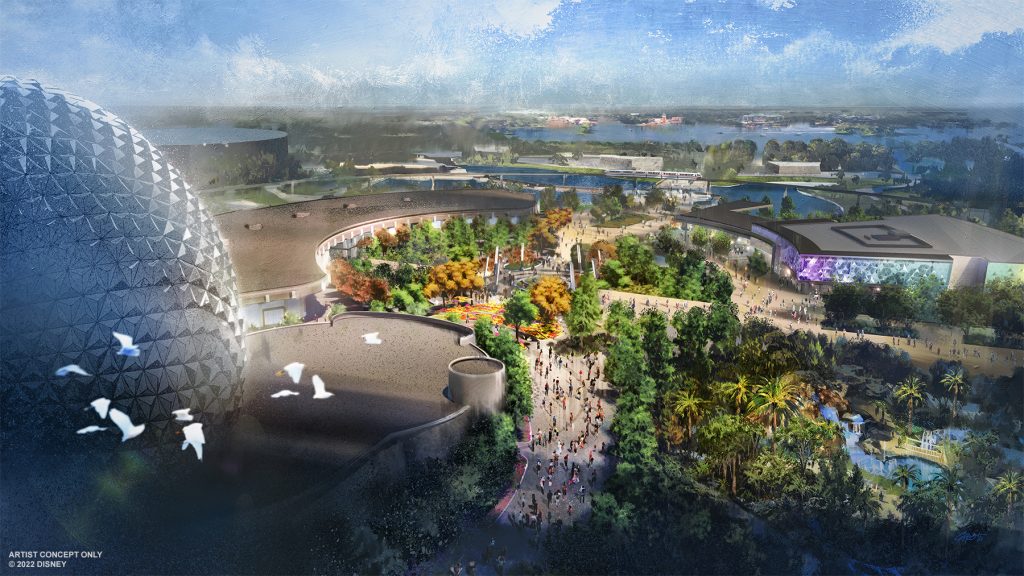 When EPCOT's new World Celebration is completed this fall, it will serve as "The Hub" of EPCOT and anchor for all the park's festivals. The area will feature gardens that change with the seasons and a new statue of Walt Disney, called "Walt the Dreamer" will be placed at Dreamers Point. World Celebration will also include a new Communicore Plaza and Communicore Hall. Communicore Hall will be the place to meet up with Mickey and Minnie.
Possible 2023 Opening!
Asha

Wish comes to theaters on November 22. Soon after, we can expect Asha, the star of Wish, will begin greeting guests at EPCOT.
Maybe Coming 2023!
Summer House on the Lake (Disney Springs)
Summer House on the Lake, a new Disney Springs restaurant, was scheduled to open in 2023, but no date or even month has been announced.
The Cake Bake Shop (BoardWalk)
Building of The Cake Bake Shop Bakery by Gwendolyn Rogers continues Disney's BoardWalk. Expect magical cakes, cookies, pies, macarons, brownies, coffee, croissants, and an AFTERNOON TEA!
COMING IN 2024!
The END of the Reservation System for Standard Ticket Buyers
January 9, 2024
Starting on Jan. 9, 2024, theme park reservations will no longer be required for guests using date-based tickets. Annual Passholders and Cast Members will be free to visit the parks without a reservation only on "good-to-go days" in 2024. Other days will require Passholders and Cast Members to continue to use the reservation system.
Disney Dining Plan Returns
January 9, 2024
The Disney Dining Plan will be available once again for guests booking vacation packages starting Jan. 9, 2024. The Disney Dining Plan allows guests to pre-pay for meals and snacks. Two dining plans will be available, one for just quick-service dining and one for quick-service AND sit-down dining.
Country Bears Jamboree Update (Magic Kingdom)
2024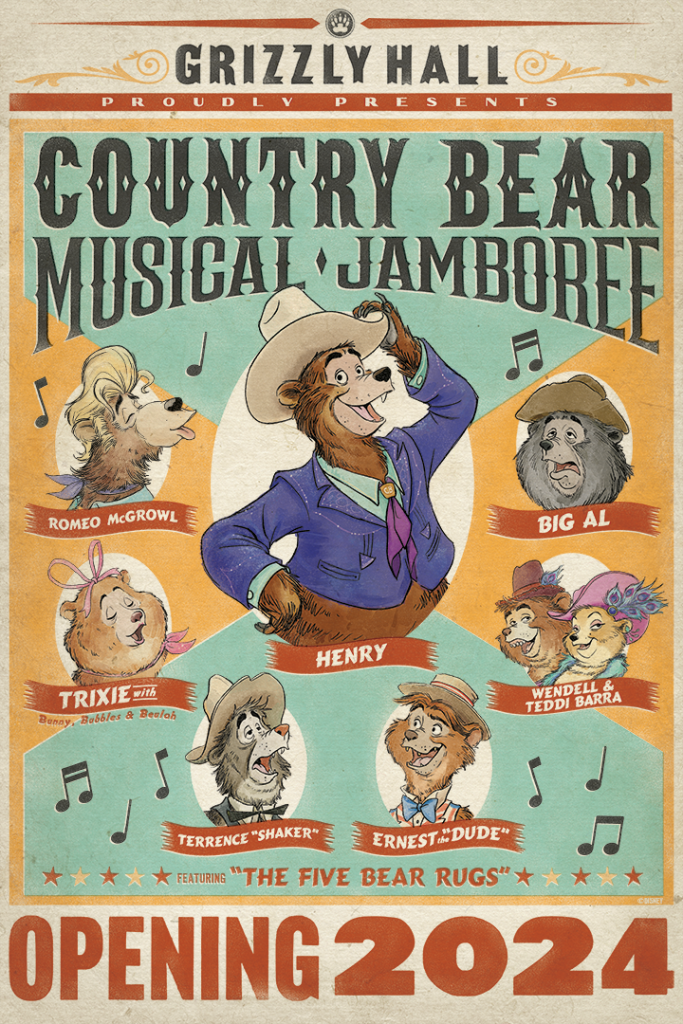 The Country Bears are putting together a whole new act, and it's coming to Frontierland in 2024. The bears will perform Disney classic songs in their favorite genres. For example, the group is working on a rockabilly version of Bare Necessities.
New Star Tours Adventures (Hollywood Studios)
Spring of 2024 (Will it be a May the 4th offering?)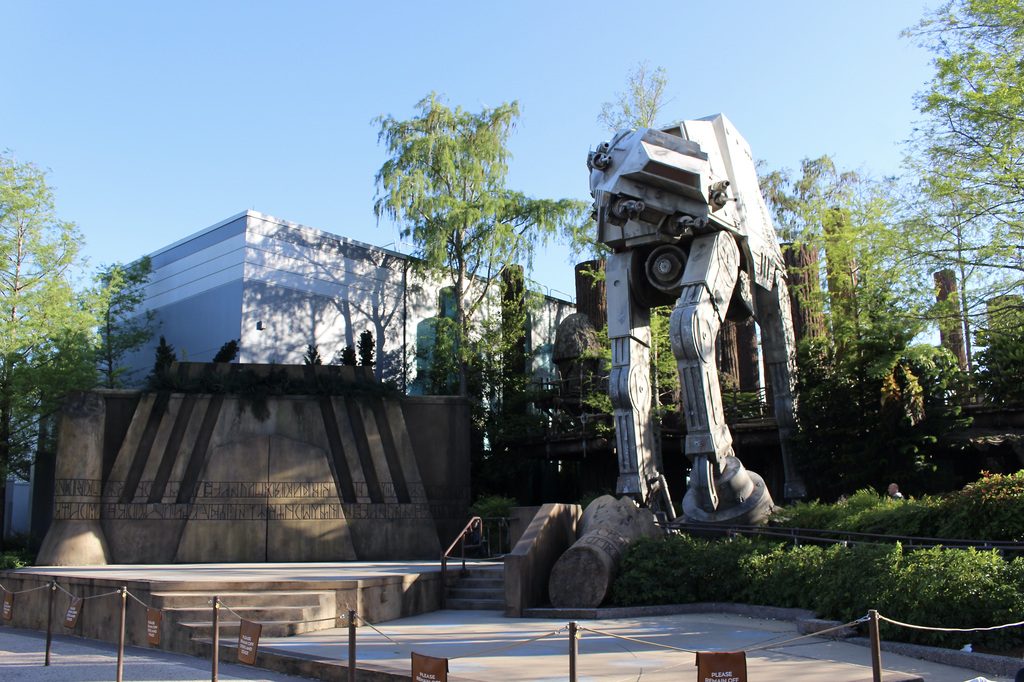 Ahsoka Tana comes to Star Tours at Hollywood Studios.
Tiana's Bayou Adventure (Magic Kingdom)
Late 2024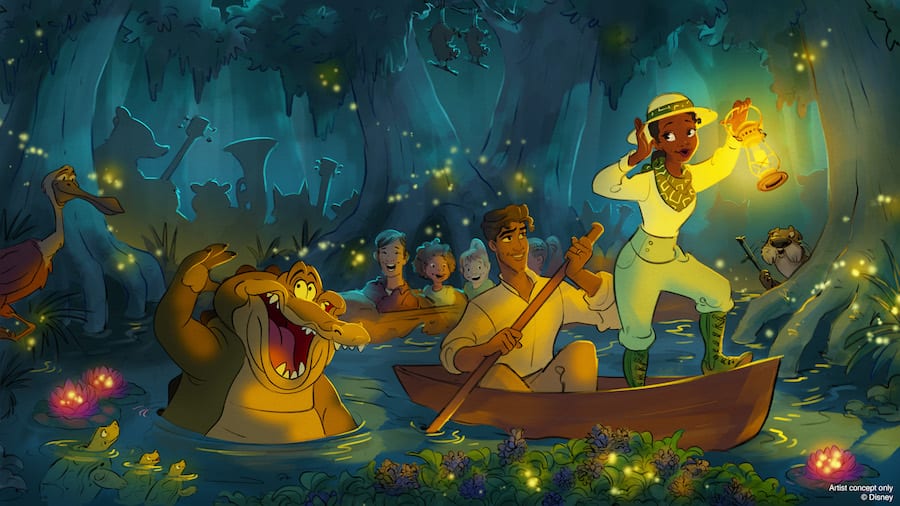 Take one of the most popular rides (Splash Mountain) and combine it with one of the hippest Princesses (Tiana) and what do you get? Tiana's Bayou Adventure. The water ride itself — a log-flume with a giant drop — won't change, but the decor and music will. This will be the biggest update to the attraction since it opened in Frontierland on July 17, 1992.
Opening on a date unknown
The Tropical Americas (Animal Kingdom)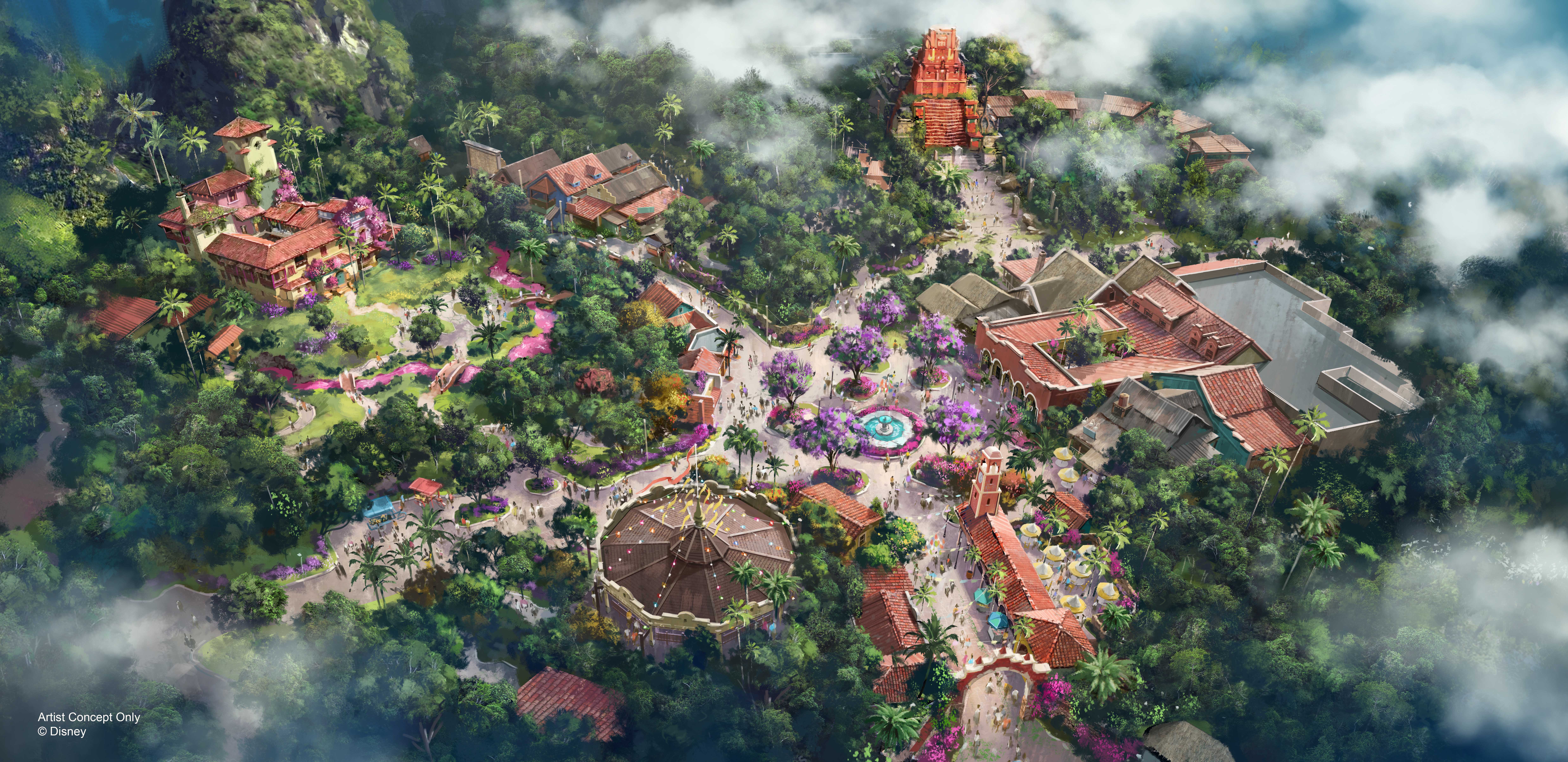 Animal Kingdom brings the beauty of Africa and Asia to guests, and in the next decade, Disney wants to add a new land authentic to countries around the equator to the park.
Pirates of the Caribbean Tavern (Magic Kingdom)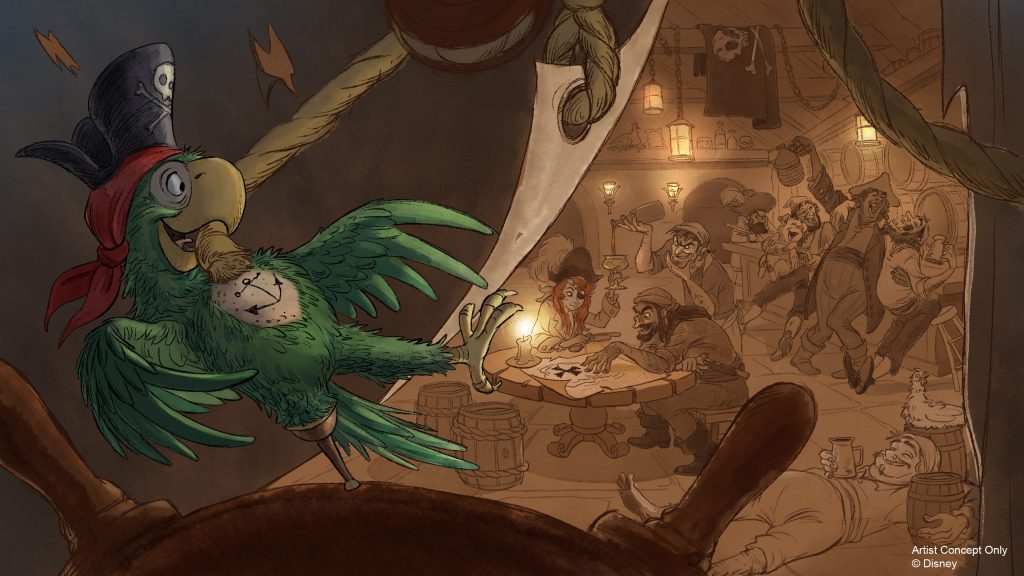 Magic Kingdom's Adventureland will be getting a new tavern themed to Pirates of the Caribbean and will include the barker bird.
Test Track Update (EPCOT)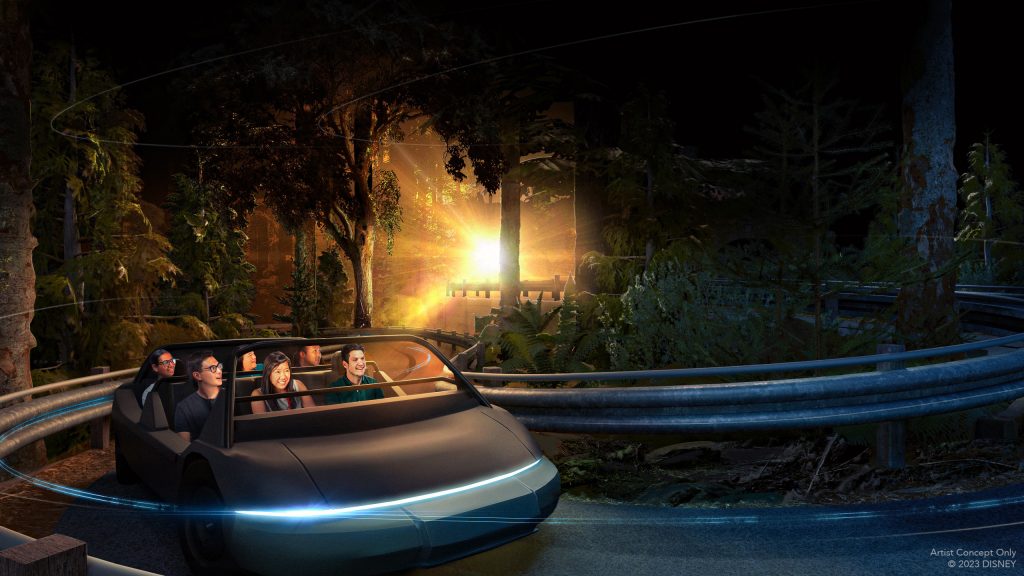 EPCOT's Test Track attraction will get an update with maybe a nod to World of Motion included.
New Tree of Life Show (Animal Kingdom)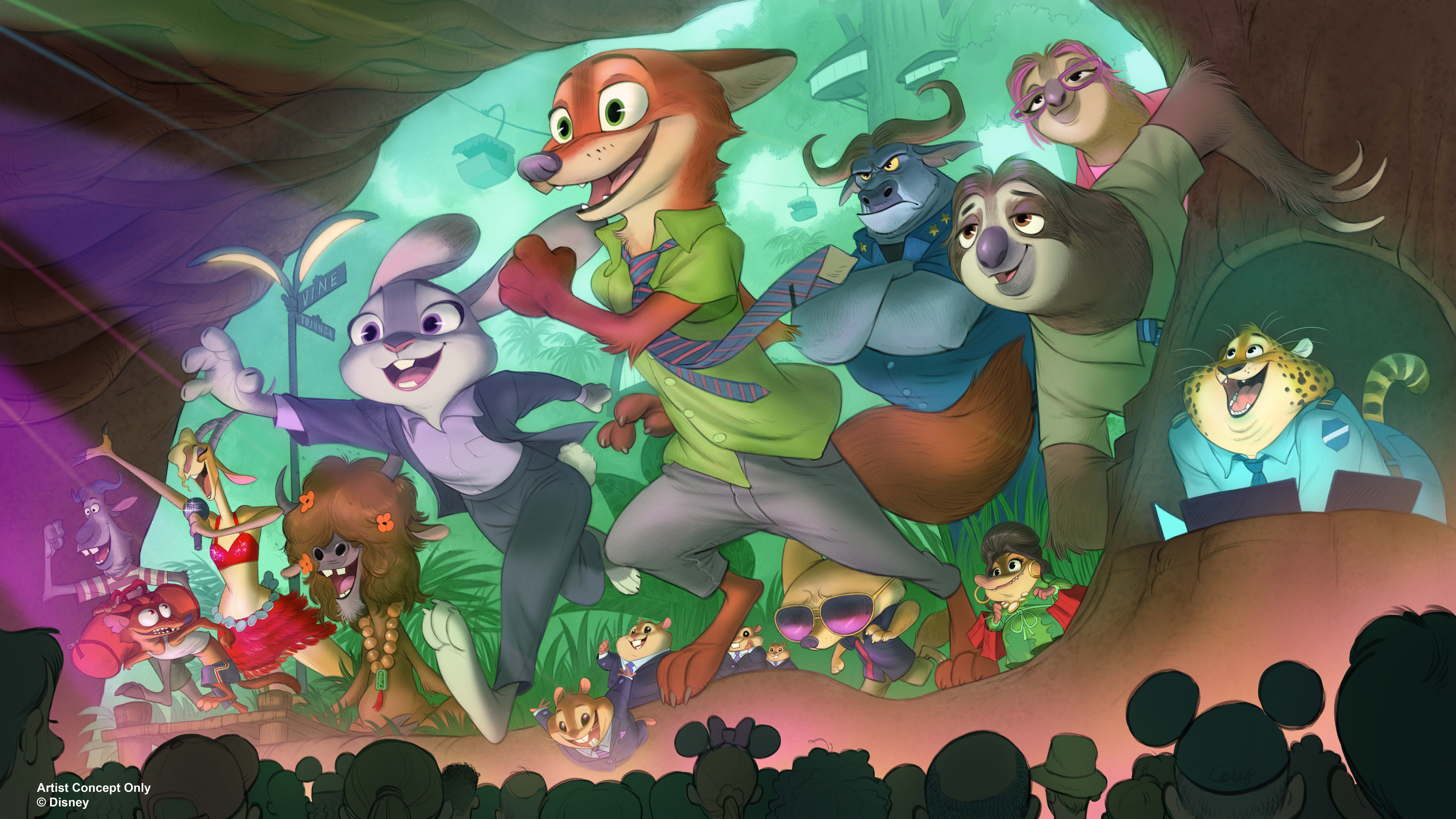 Zootopia will be the theme of the Tree of Life's new show at the Animal Kingdom.
Thanks for Popping In!
Click Here to Subscribe to our FREE Main Street Pop In Newsletter. Every month, we "POP IN" and take a Quick Trip to Disney!
Have a question or a suggestion for a future post? Email us at info@mainstreetpopin.com
Follow MAIN STREET POP IN on
facebook
instagram