EPCOT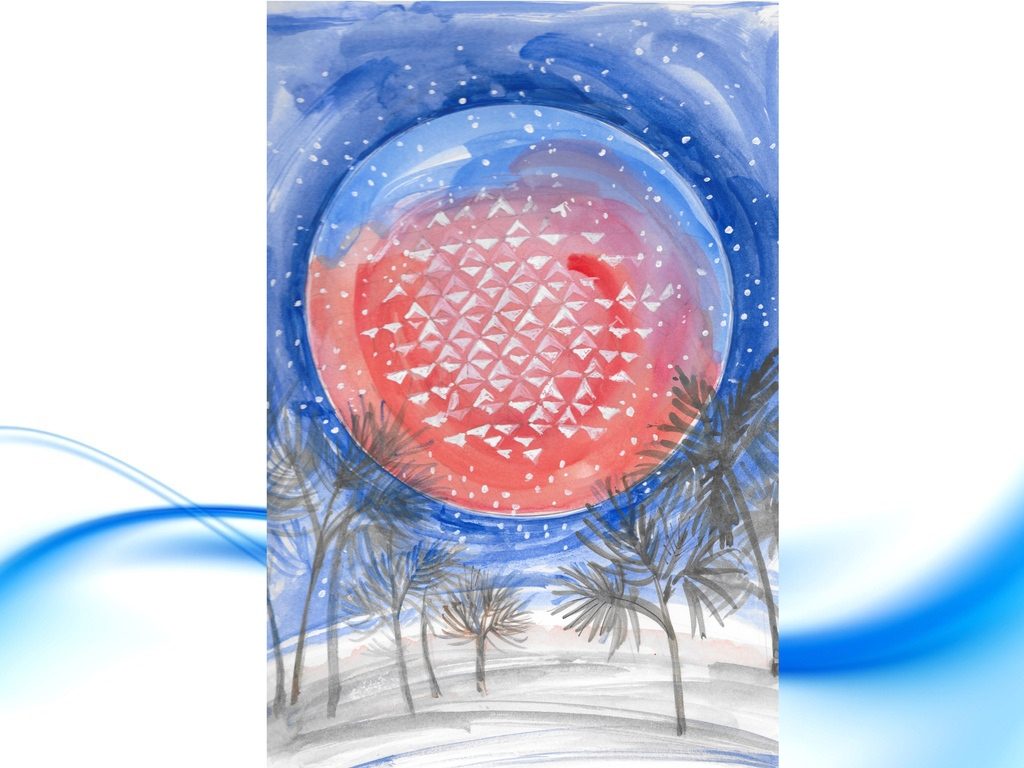 Welcome to EPCOT – the Experimental Prototype Community Of Tomorrow! Envisioned by Walt Disney, it was introduced to the nation in 1966.
Walt's EPCOT was not a theme park, but a "City of the Future". He wanted a city that reserved its center for commerce and allowed residential space to radiate from all sides. Vast green spaces (for schools and recreation) would make up the space in-between work and home.
Today's EPCOT bears little resemblance to Walt's vision. EPCOT Center (as it was originally named) IS a theme park. It opened on Oct. 1, 1982, as a place dedicated to the earth, technology, and a harmonious global community. Some likened it to the World's Fair.
EPCOT is beloved for its World Showcase, its festivals and concerts, and its new attractions. Over the years, much of EPCOT's "edu-tainment" has been shuttered to make way for thrill- and character-focused rides, but some educational components have recently been added (like Awesome Planet) or are in the works (like Journey of Water, Inspired by Moana).
On this page, we strive to show what EPCOT offers today! We "Pop IN" to each of EPCOT's four worlds and share its current attractions, restaurants, shops, and magical highlights.
We try to update this page as often as possible, but if you see something we have missed or if we feature something that no longer exists, please let us know at info@mainstreetpopin.com.
Now that we have all that clarified, let's POP IN and take a quick trip to EPCOT right NOW!
World Celebration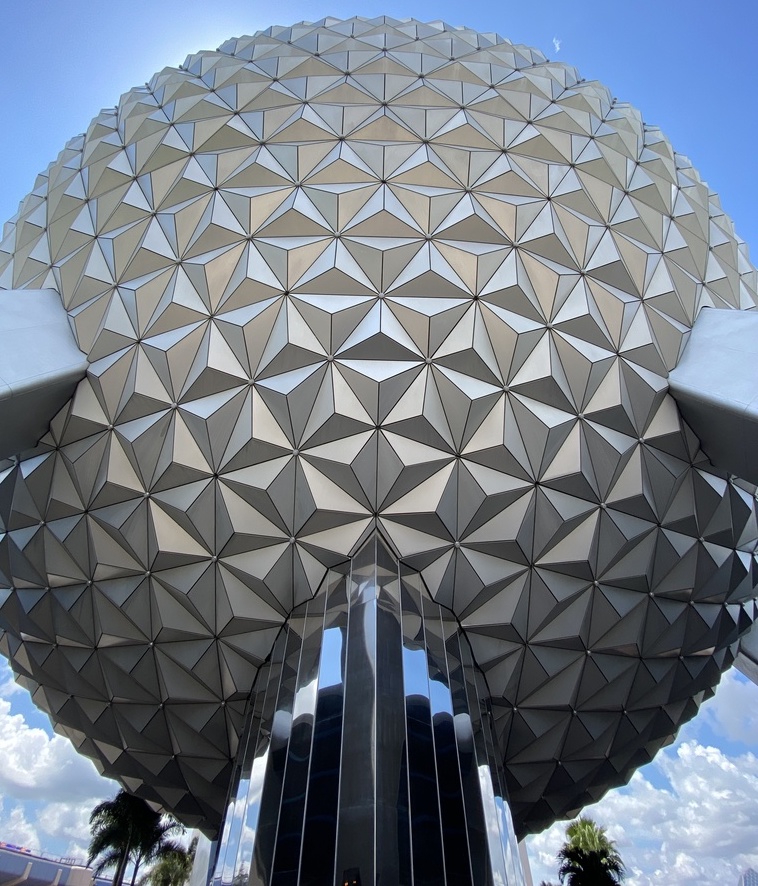 World Celebration is the heart of EPCOT and home to the park's icon, Spaceship Earth. Much like Main Street, U.S.A. at the Magic Kingdom, World Celebration is where guests immediately step foot after entering the front gate.
World Celebration Attractions
Spaceship Earth: Spaceship Earth may be the park's focal point, but it is also an attraction. It explores the history of human communication from the stone age to the digital age. Using Omni-Mover technology, guests wind their way to the top of Spaceship Earth and back down again. It is a slow-moving, dark ride, appropriate for all ages.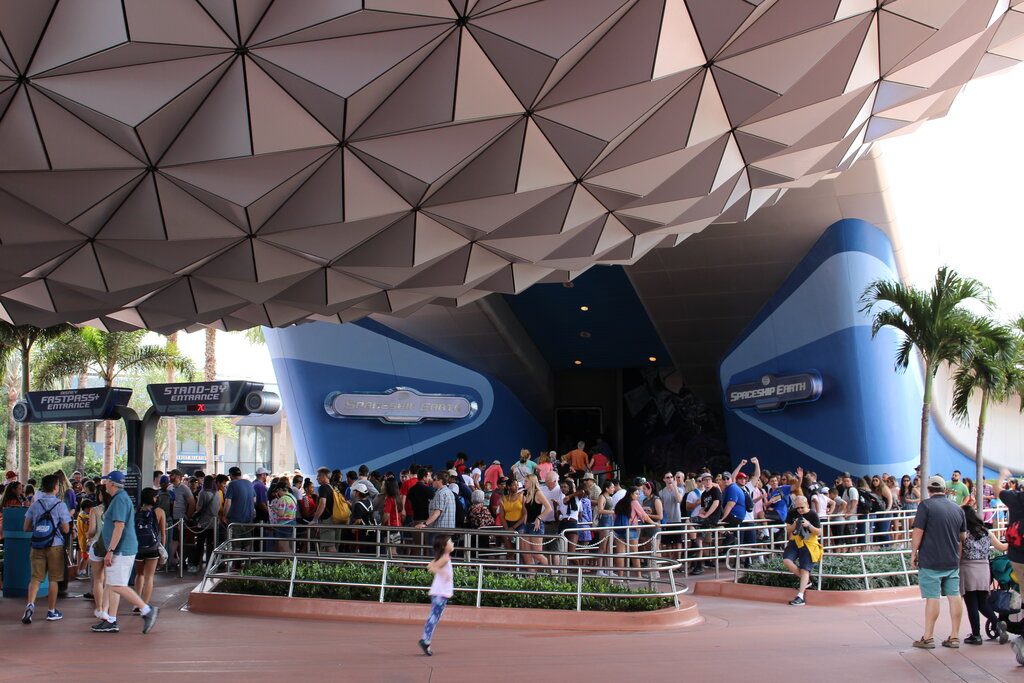 Disney & Pixar Short Film Festival: This is a theater experience for all ages. Short Film Festival is an 18-minute showing of Disney animated shorts with in-theater effects added.
Journey Into Imagination With Figment: Figment, a purple dragon, is EPCOT's signature character. Journey carries guests through the sensory labs of the Imagination Institute. There is no age or height limit, so guests of all sizes are able to ride this attraction. Afterward, riders exit into the "What If" Labs, which are filled with sensory games.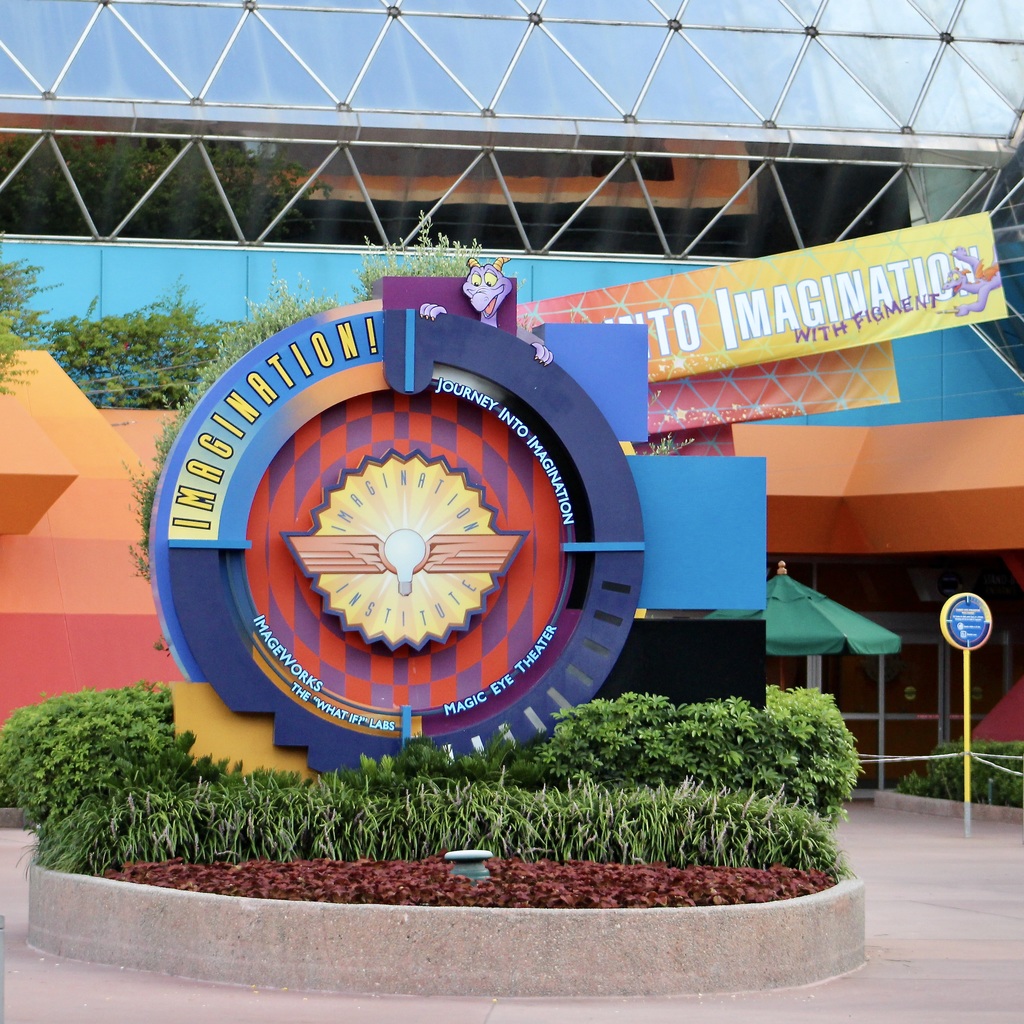 Where to Eat in World Celebration
Connections Eatery: A quick-service location that serves American-style food with Italian, French, and Asian inflences.
Connections Cafe: A Starbucks location
Club Cool: Taste test Coke soft drinks from around the world for FREE. This place is very popular, so don't be surprised if you need to wait in line to get in!
Where to Shop in World Celebration
Creations Shop: Creations is EPCOT's new flagship store. It is big, bright, artistic, and stocked with tons of Disney merchandise.
Gateway Gifts: Epcot apparel and souvenirs. This is also an ear hat location with embroidery services.
Pin Traders – Camera Center: Photo Pass services, camera and media accessories, apparel, pins, and Magicbands.
ImageWorks: Figment-themed merchandise
Club Cool: Coke-themed souvenirs
Magical Extras at World Celebration
EPCOT's 80s Entrance: The entrance to EPCOT holds a lot of history. The flags, the fountain, and the crystal sculpture have been recreated to mimic the look of the original 1980s entrance.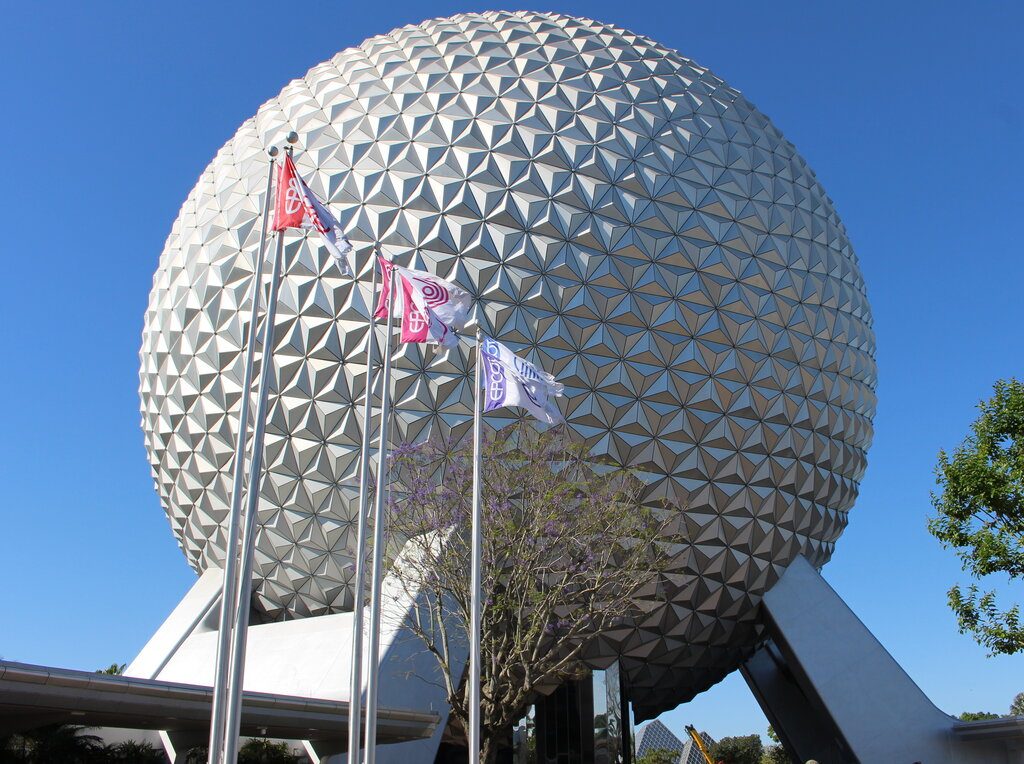 EPCOT's Monorail Loop: Did you know you can take the Monorail from the Magic Kingdom to EPCOT? It's a great way to enter the park for the first time. The monorail does a loop through World Celebration, World Discovery, and World Nature before pulling into the station.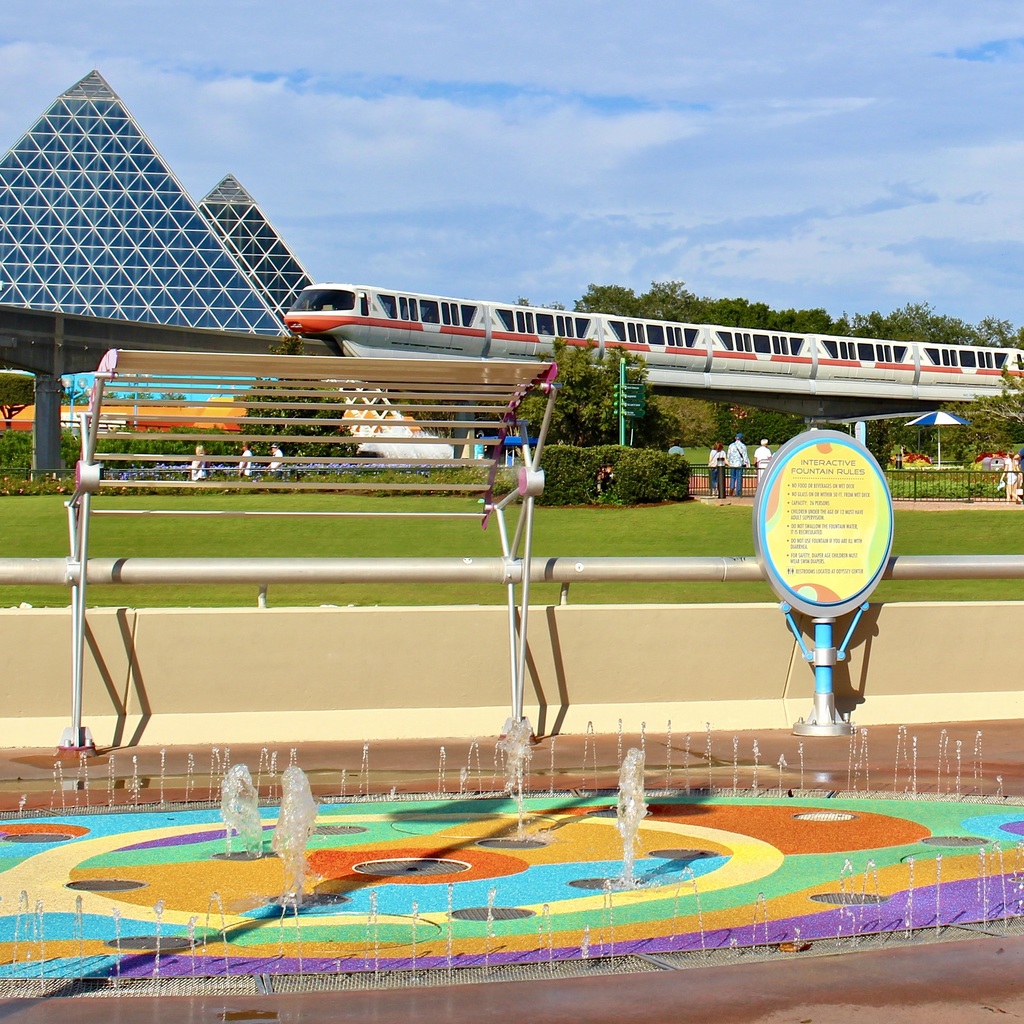 World Discovery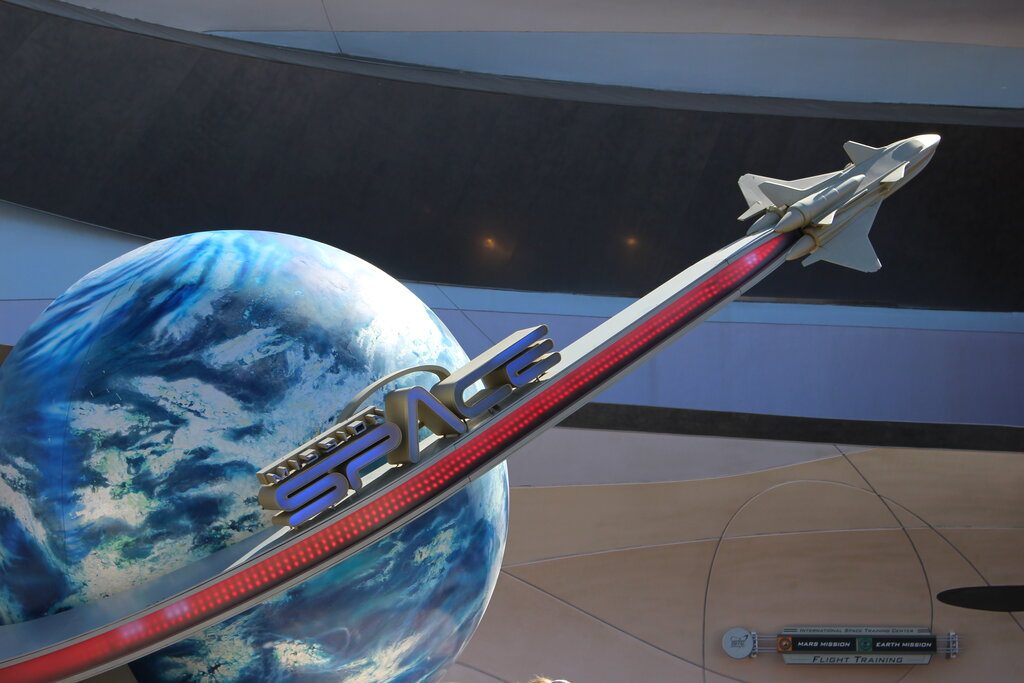 The theme in World Discovery is space and travel innovation. Expect World Discovery to be hopping. It is home to three thrill rides.
World Discovery Attractions
Guardians of the Galaxy: Cosmic Rewind: Cosmic Rewind is an indoor rollercoaster like Disney fans have never seen before. The track is smooth and cars turn to direct guests into the action. The height requirement is 42 inches to ride.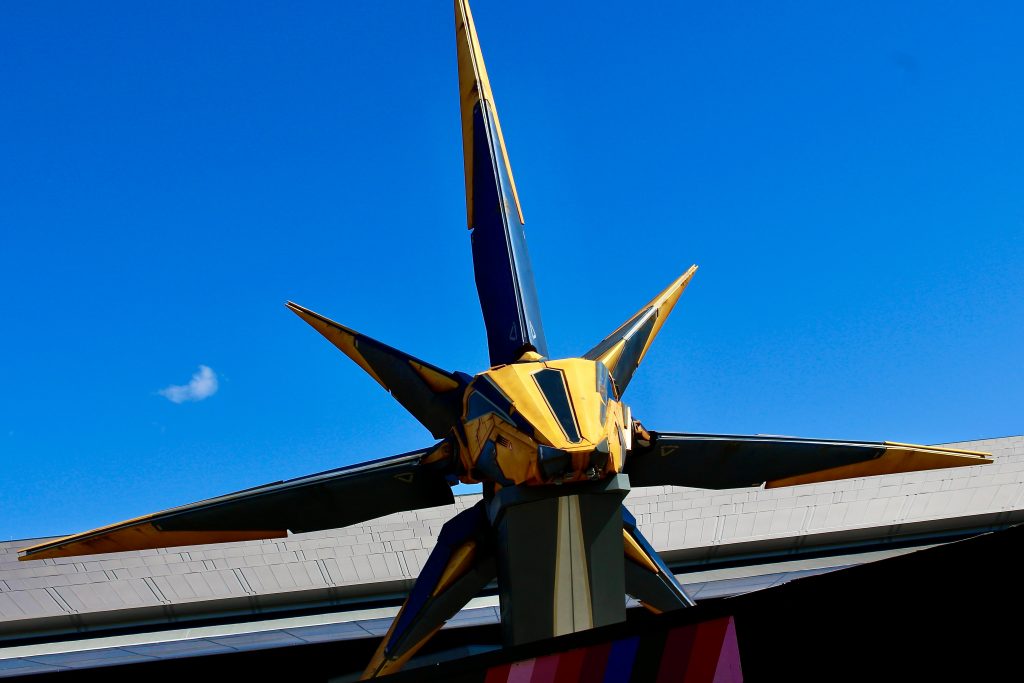 Mission: SPACE: This attraction uses motion simulators to mimic space flight. The Green Mission is less intense and for riders 40 inches or taller. The Orange Mission is for those with stomachs of steel and heights of 44 inches or taller.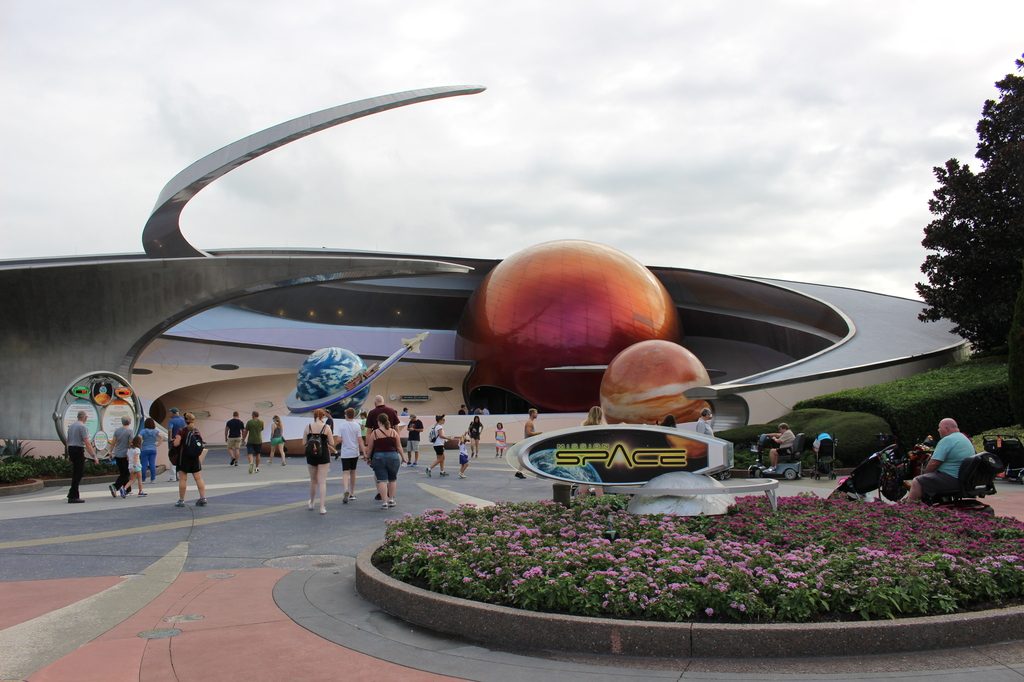 Test Track: Build a virtual car and test drive it through various conditions. Currently, Test Track is the fastest ride in all of Walt Disney World. Guests must be 40 inches or taller to ride.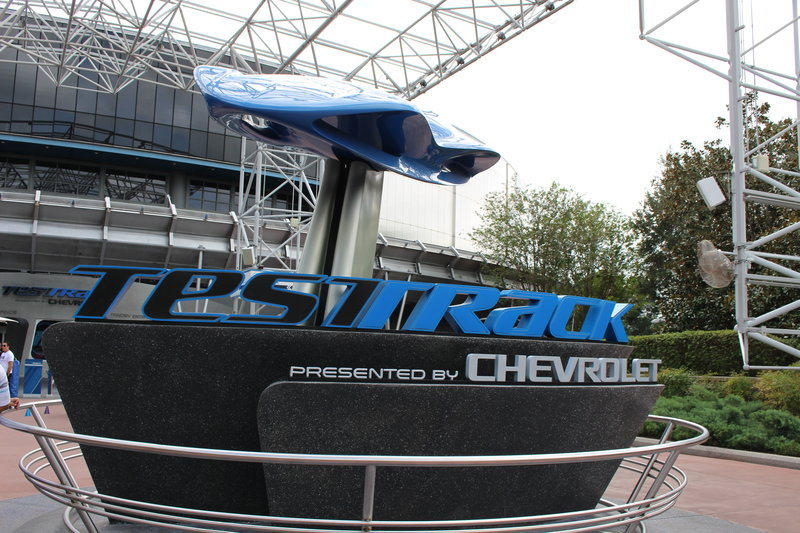 Where to Eat in World Discovery
Space 220: Space 220 is gourmet dining in space. The menu is international and innovative.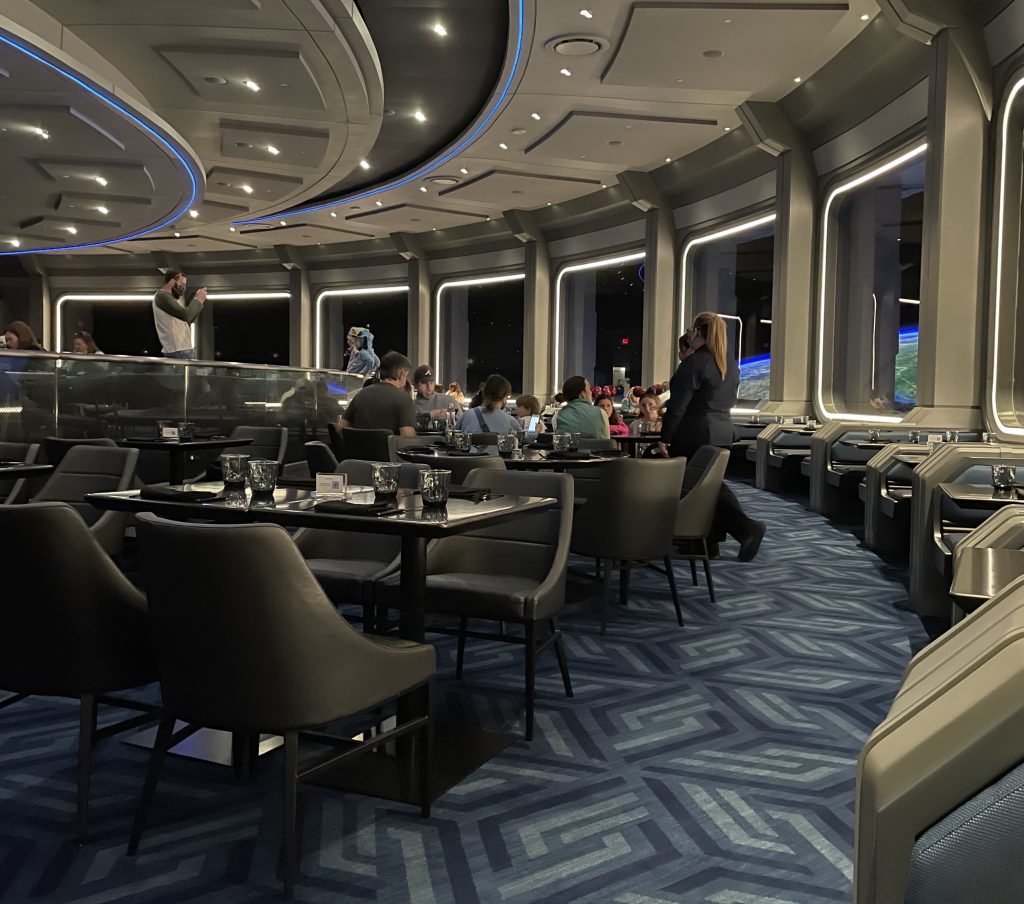 Space 220 Lounge: If you just want a lite bite to eat and some drinks "in space" the lounge may be more your speed.
Joffrey's Coffee & Tea Company: A quick-service kiosk serving coffee, drinks & donuts. We love their sprinkle donuts!
Where to Shop in World Discovery
Mission: SPACE Cargo Bay: Get your space-themed souvenirs here.
Treasures of Xander: Operated by The Broker, a Xandarian merchant, you'll find lots of Guardians-themed items here.
Test Track SIMPorium: Car-themed merchandise and actual new cars to check out. Kids who are into vehicles may enjoy this stop better than the ride.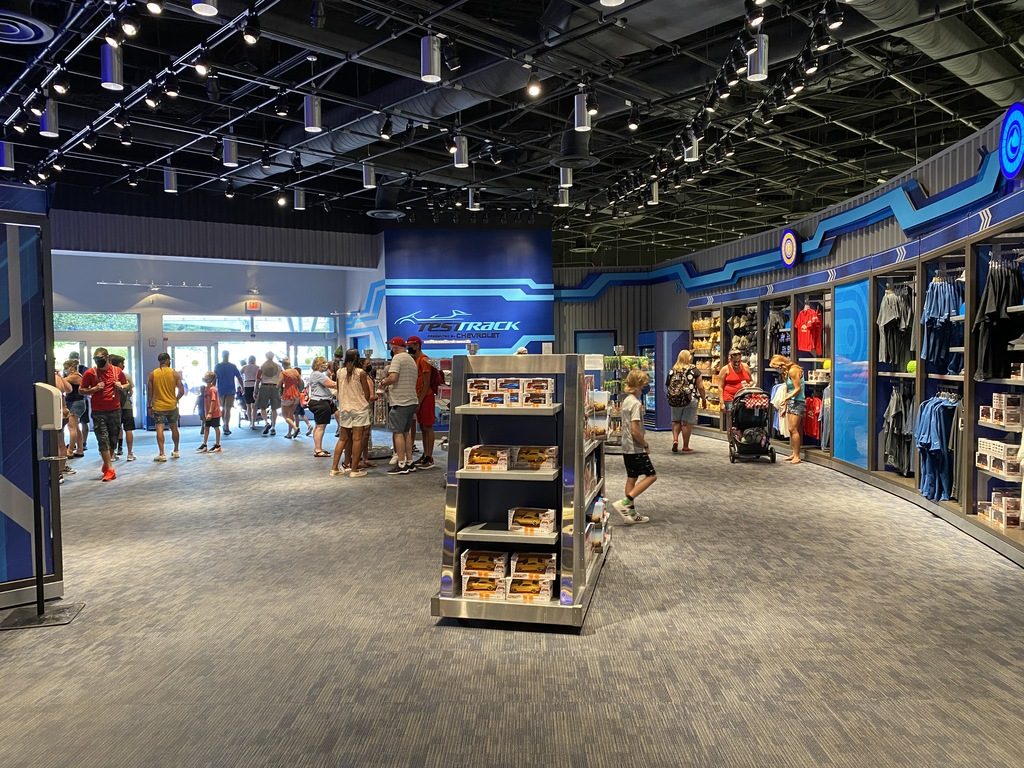 Magical Extras at World Discovery
World Discovery is the future home of PLAY!, a new place to interact with characters.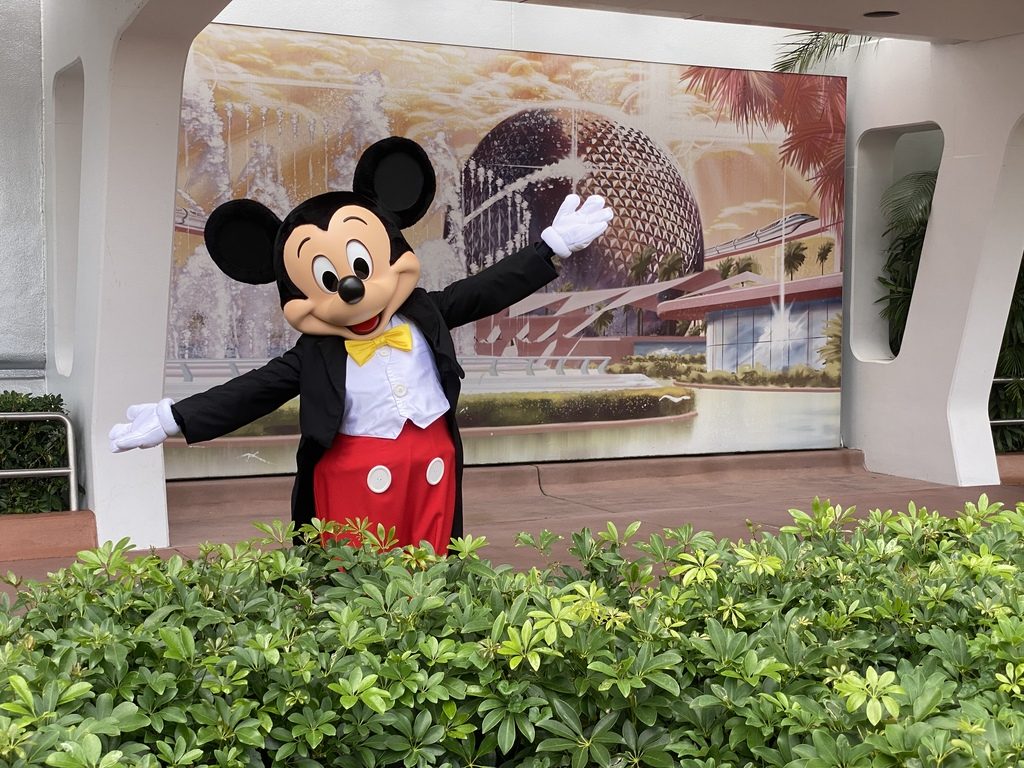 World Nature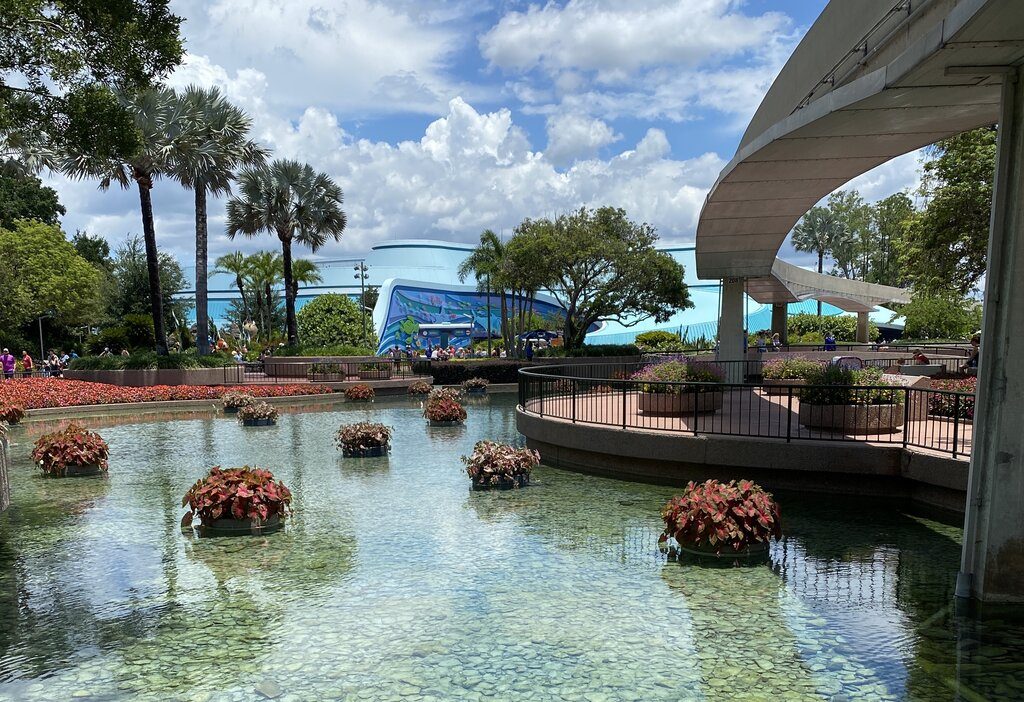 World Nature is home to The Land and The Seas, two pavilions that celebrate our natural world. In World Nature, you can visit a Florida manatee, see Mickey-shaped tomatoes, and "hang-glide" around the world.
World Nature Attractions
Soarin' Around the World: This version of Soarin' opened on June 17, 2016 (replacing Soarin' Over California, the attraction's original film). It is a simulated hang-gliding adventure to natural and man-made wonders around the globe. Guests must be 40 inches or taller to ride.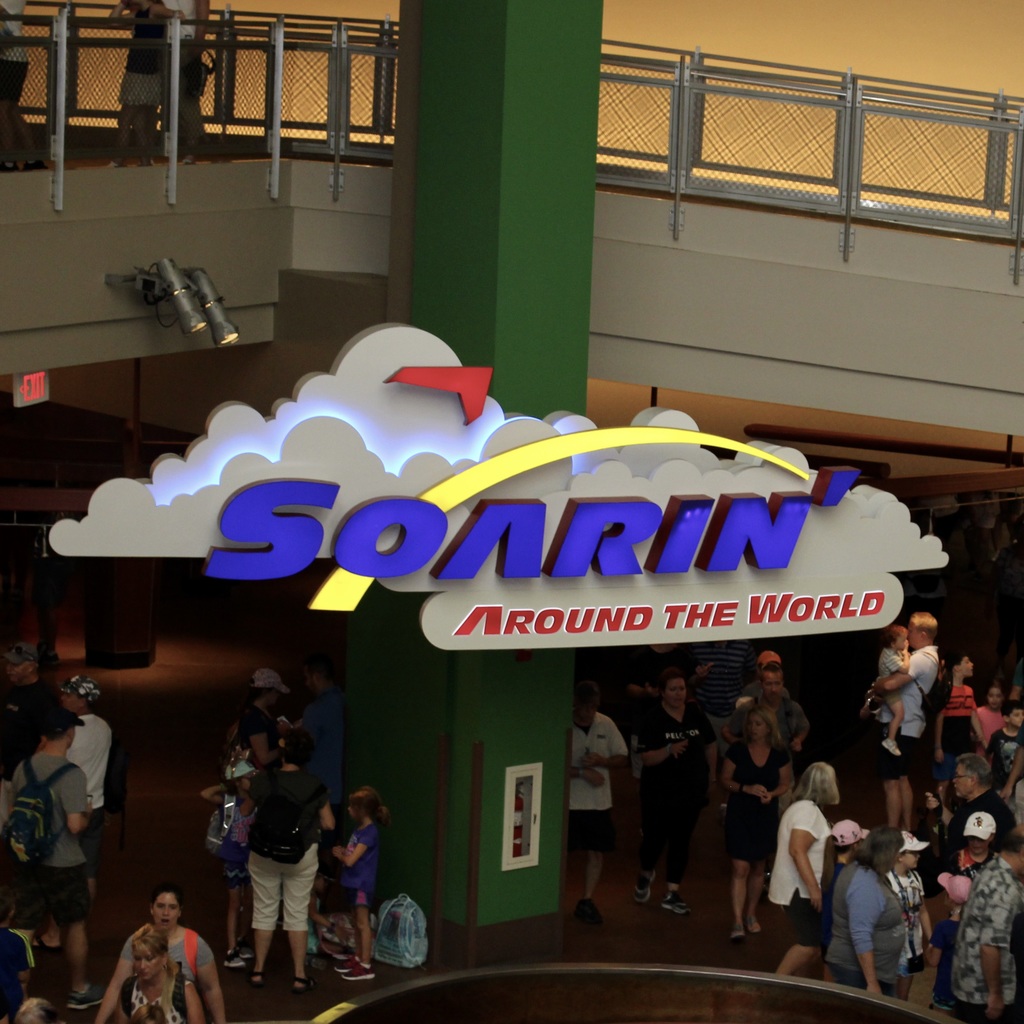 Living With the Land: Living With the Land takes guests on a journey through the history of food production and Walt Disney World's own working greenhouses.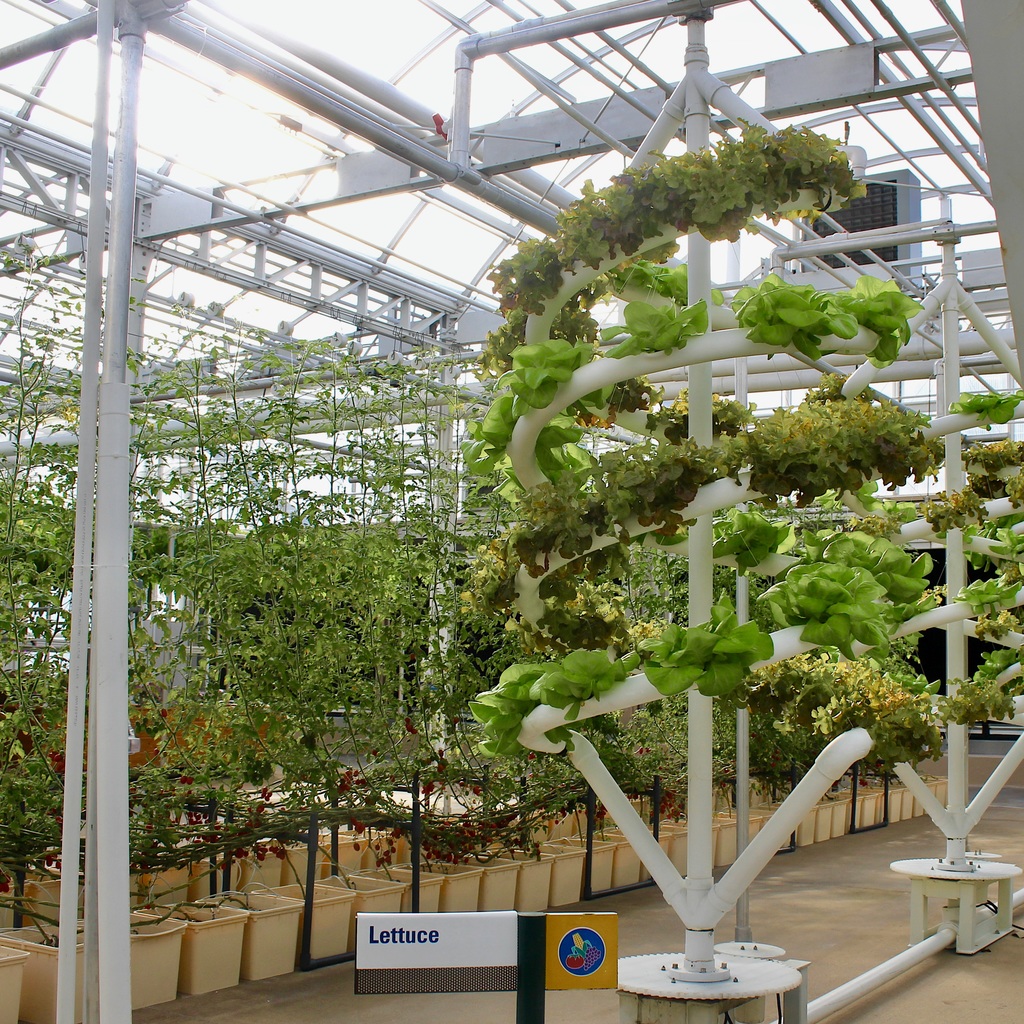 Awesome Planet: A 10-minute film about the earth narrated by Modern Family star Ty Burrell.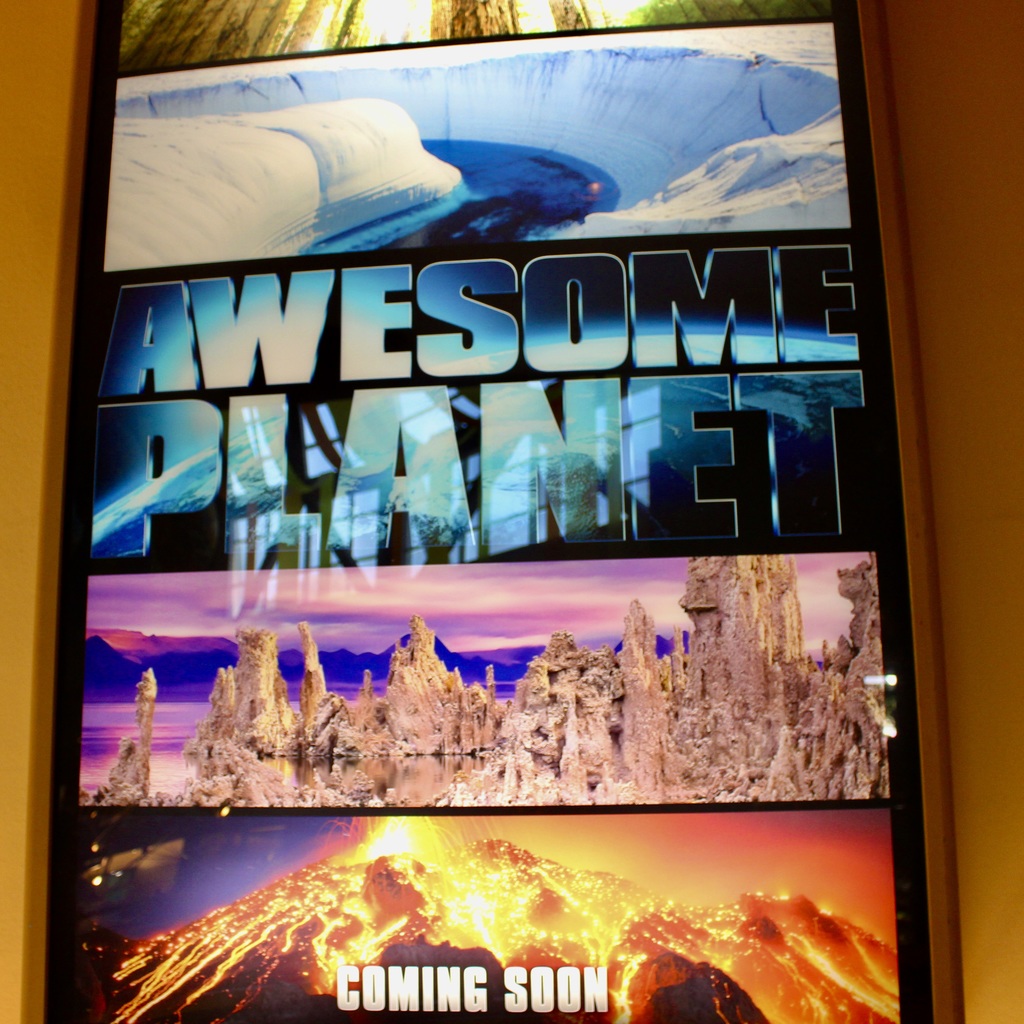 The Seas With Nemo & Friends: The characters from Finding Nemo travel through the ocean. This is a slow-moving ride fit for all sizes and ages.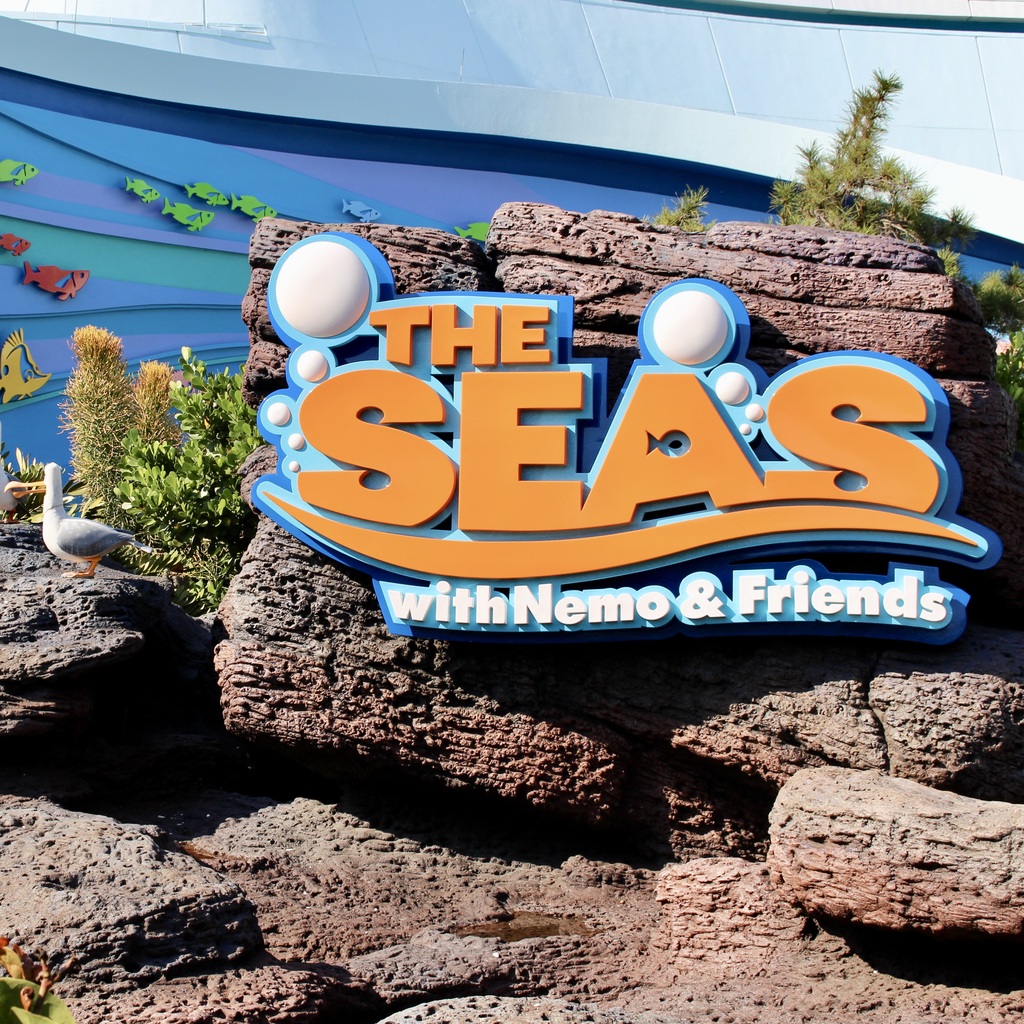 Turtle Talk With Crush: Enter into a small theater and talk with Crush. This attraction lasts about 15-minutes and is open to all. Turtle Talk opened on Nov. 16, 2004.
SeaBase: SeaBase is one of the world's largest aquariums (it holds 5.7 billion gallons of water) and is home about 4,000 sea creatures, including sea turtles, sharks, dolphins, rays, sea horses, and rescued manatees. SeaBase opened on Jan. 15, 1986.
Where to Eat in World Nature
Coral Reef Restaurant: Located in "The Sea" pavilion, Coral Reef, is a quiet and secluded table service restaurant. The menu is mainly seafood, which guests enjoy with a view into the enormous SeaBase aquarium.
Chip 'n' Dale's Harvest Feast at Garden Grill: A table-service restaurant inside of The Land pavilion. It is an all-you-can-eat American menu served "family style" and characters will visit during your meal. The restaurant's dining room also rotates (slowly) to allow you to semi-see some Living with the Land settings.
Sunshine Seasons: Also located in "The Land" pavilion, Sunshine Seasons is a counter-service restaurant that is extremely popular. The menu is American and Asian, but guests enjoy it's innovative choices and healthy options. Some of the food served at this location is grown right in the Living with the Land Greenhouses.
Where to Shop in World Nature
The Land: This is a tiny souvenir location just outside of Soarin'.
SeaBase Gift Shop: Located next to the sliding door, this souvenir shop offers Nemo and other aquatic-themed gifts.
Magical Extras at World Nature
A water feature garden based on Moana is coming soon to World Nature.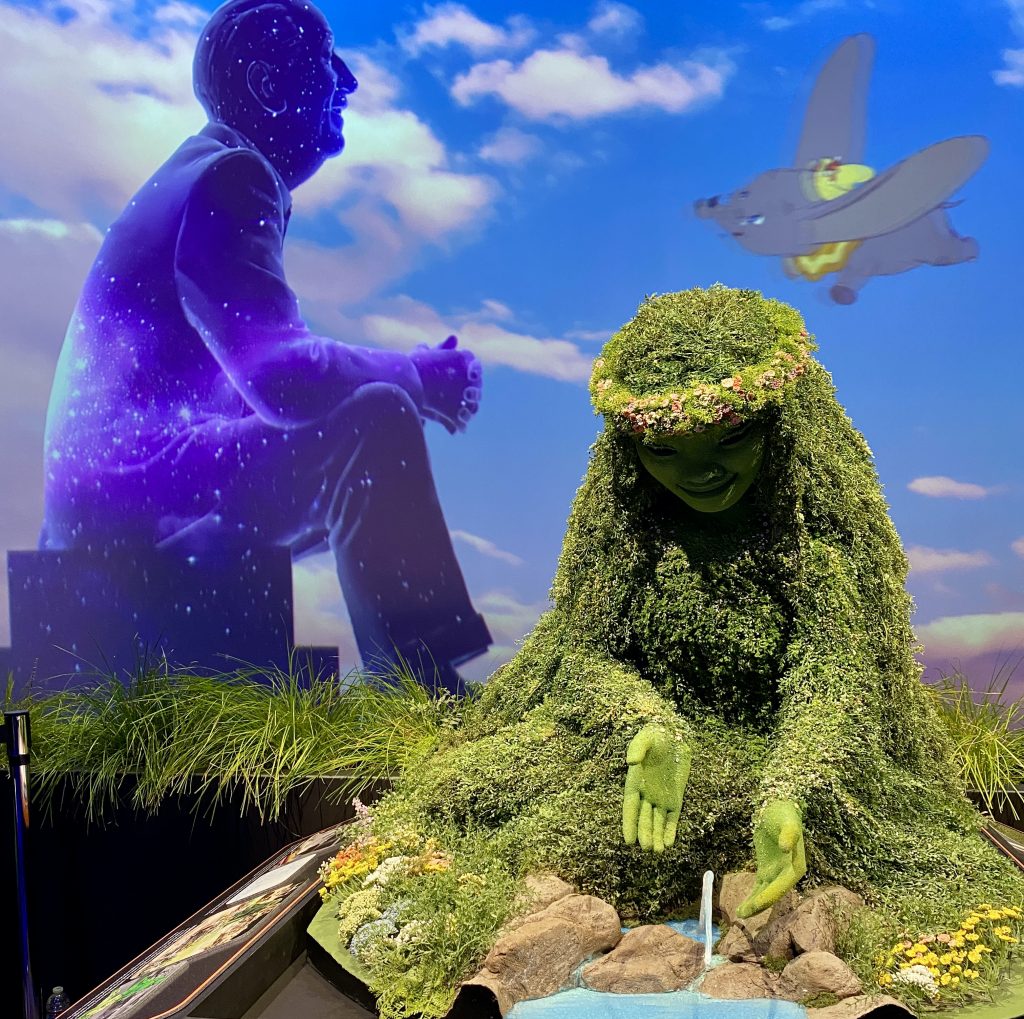 If you're lucky, a "Behind the Seeds" tour may be available at the Living with the Land attraction. This tour does cost extra.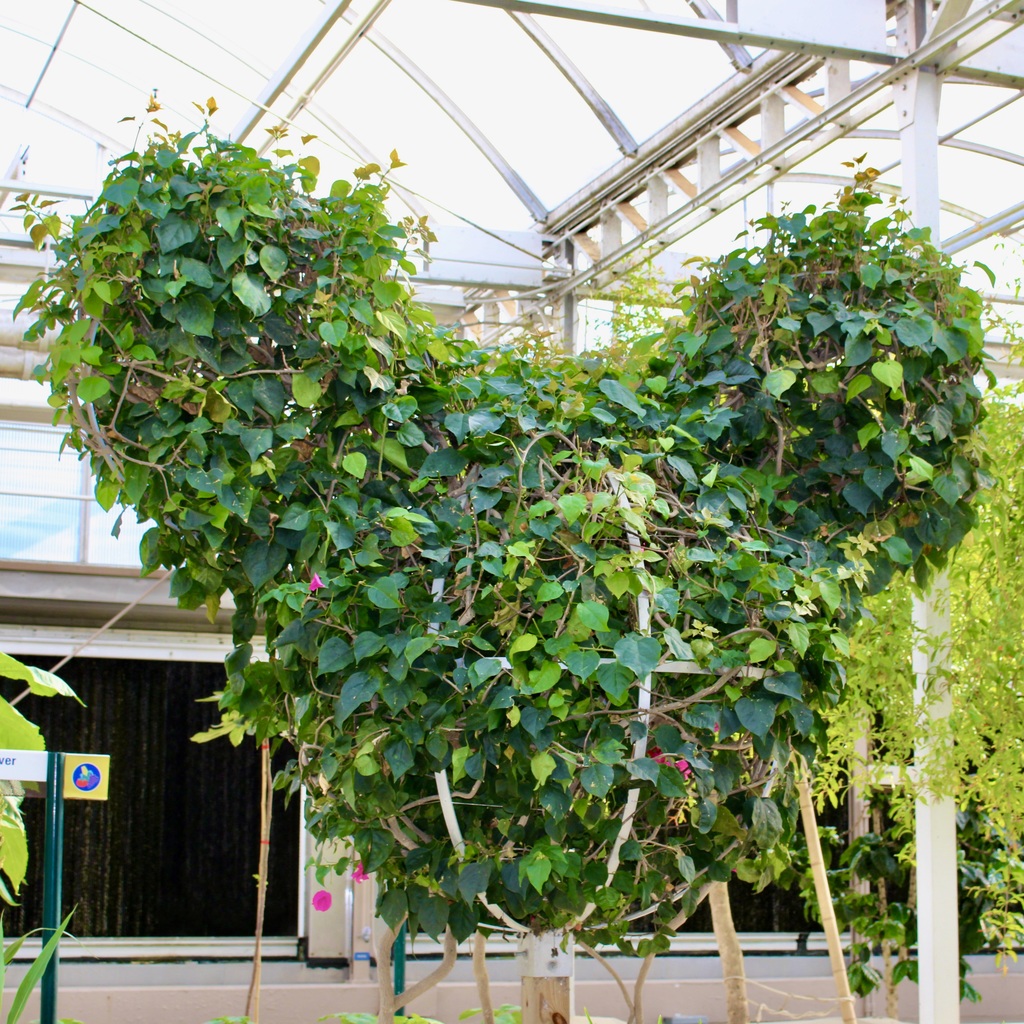 World Showcase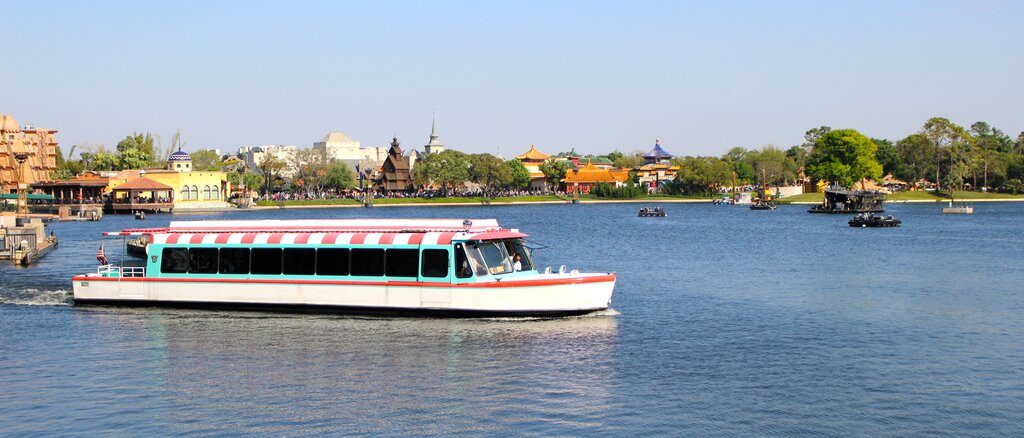 World Showcase is made up of 11 countries, each with its own unique flare. Guests can dine, shop, and explore a big chunk of the world in one day!
Showcase Plaza
Cross the bridge from World Celebration into the World Showcase and the first place you will land is in Showcase Plaza. Head left and you are in Mexico, head right and you arrive in Canada.
Showcase Plaza is small, but it does have a few elements of interest. Such as:
Want to have an exceptional view of EPCOT's nighttime show? Then Showcase Plaza is the place to be.
Want to cruise across the World Showcase Lagoon? Then find the Landing Dock and jump aboard a Friendship Boat.
Want to see some Disney merchandise? Port of Entry is a mini-Disney store.
Want to buy or trade pins? Showcase Plaza is home to a Disney Traders pin shop.
Need caffeine? There is a Joffrey's kiosk in Showcase Plaza.
Now we'll take you on a clockwise tour of the World Showcase pavilions, starting with Mexico.
Mexico Pavilion
The Mexico Pavilion is original to Epcot. It features an Aztec-inspired pyramid, nighttime market, Tequila tasting room, and historical artifacts. It is one of the few pavilions that offers a ride attraction.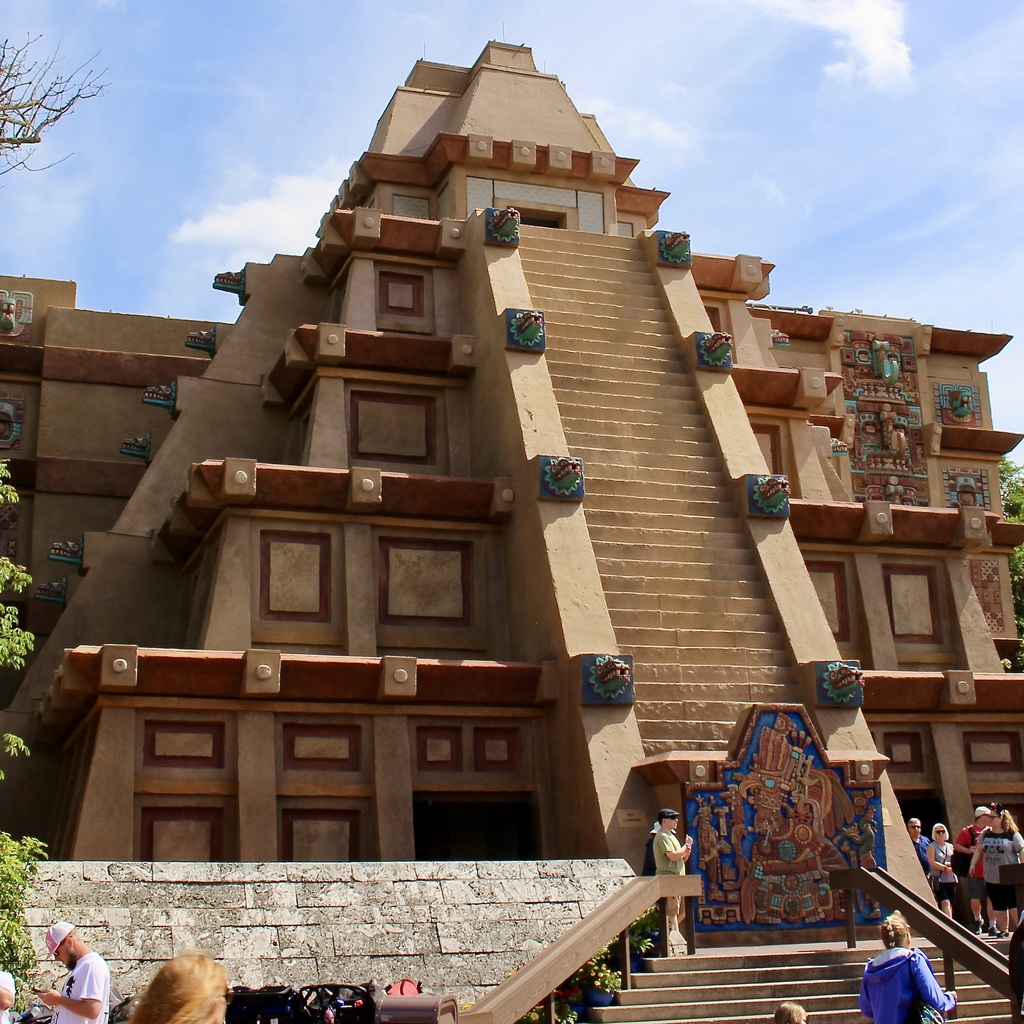 Mexico Pavilion Attractions & Highlights
Gran Fiesta Tour Starring The Three Caballeros: A boat ride attraction starring the Three Caballeros (who were added to the attraction on Apr. 6, 2007). Perfect for all ages and heights.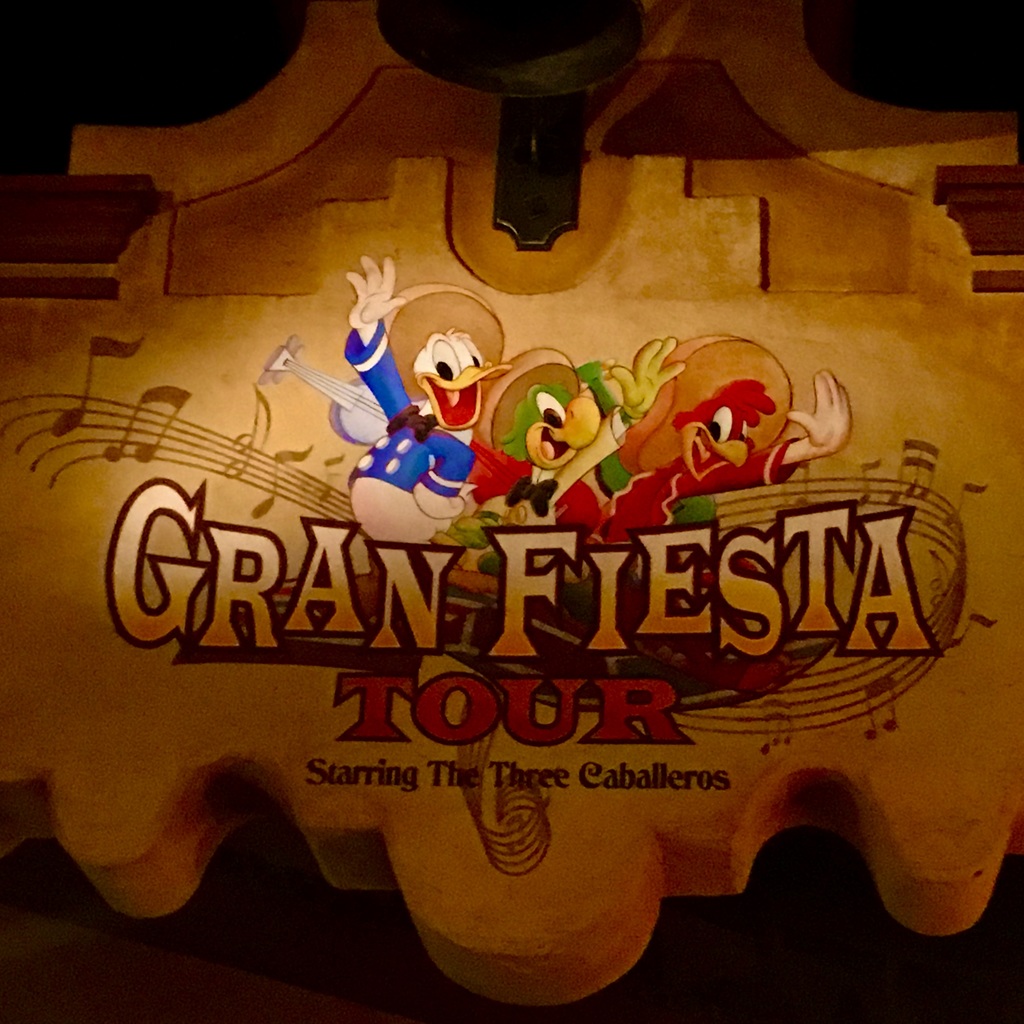 Mariachi Cobre: A traditional Mariachi band often joined by authentic Folklorico dancers. You might even see Miguel (from Coco) joining in the fun.
Mexico Folk Art Gallery: The current exhibit is "Remember Me!" – La Celebración del Día de Muertos.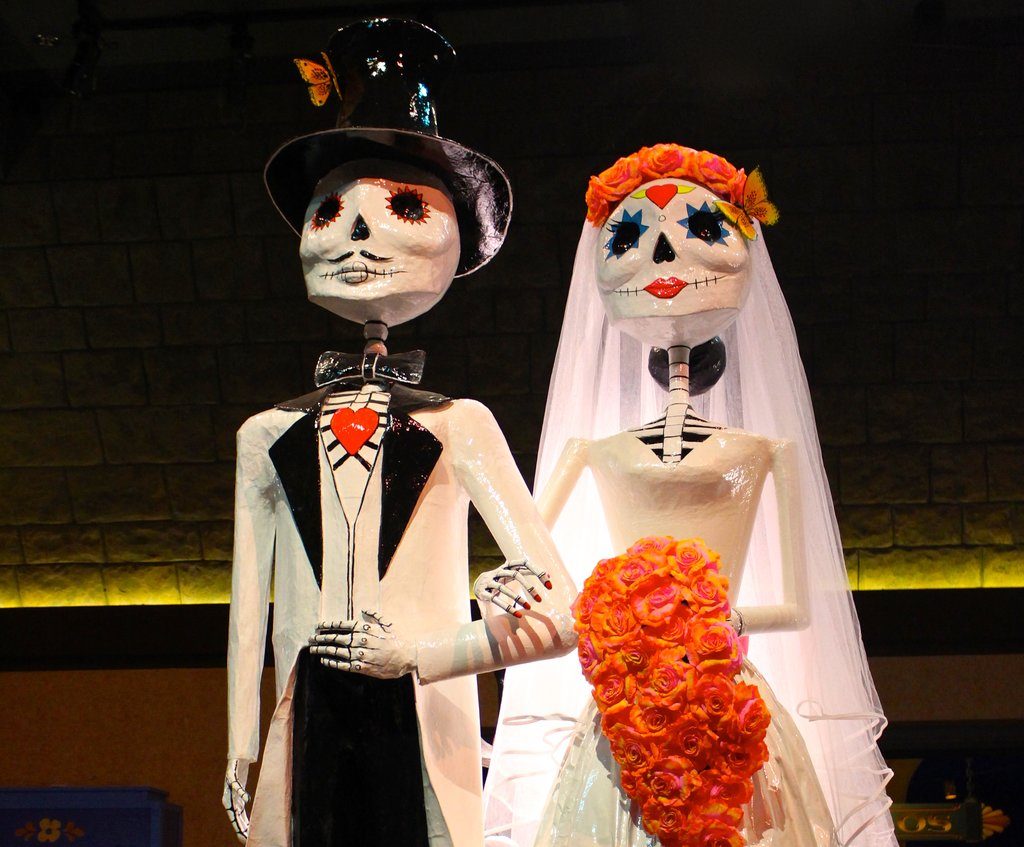 Where to Eat at the Mexico Pavilion
Choza de Margarita: Home of the Fiesta frozen margarita and empanadas. WE HIGHLY RECOMMEND IT!
La Cantina de San Angel: This is a counter service location serving mexican food, including churros!
La Cave del Tequila: A tequila bar located inside of the Aztec pyramid.
La Hacienda de San Angel: A table-service restaurant with views of the World Showcase Lagoon. A nice place to be during fireworks time.
San Angel Inn Restaurant: A table service restaurant inside of the Aztec Pyramid. Very dark, but a comfortable place to cool off on a hot day. It sits next to Gran Fiesta, so diners have a view of boaters floating by on their tour of Mexico.
Where to Shop at the Mexico Pavilion
Plaza de Los Amigos: A large market area made up of small shops and carts offering authentic Mexican souvenirs, art, and treats.
El Ranchito del Norte: An outdoor shop with a range of Mexican-themed souvenirs.
La Tienda Encantada: Apparel
La Princesa de Cristal: Glass
Ring Carvers: Personalized rings
Norway Pavilion
Added in 1988, the Norway pavilion sees more than its fair share of guests thanks to the popularity of Frozen, but there is so much more to this pavilion. Its shops, bakery, and museum, make it a spot that will keep your attention much longer than expected.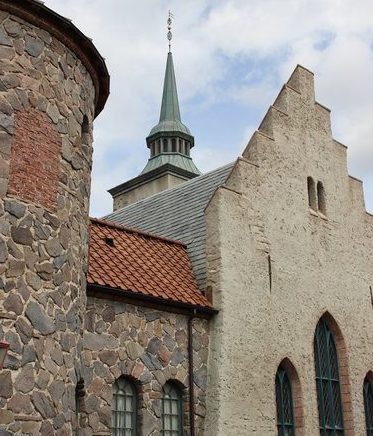 Norway Pavilion Attractions & Highlights

Frozen Ever After: A boat ride attraction themed to Frozen. See Anna, Elsa, Olaf and the rest of the gang in Arendelle during the Summer Snow Day Celebration. There are no height restrictions on this attraction.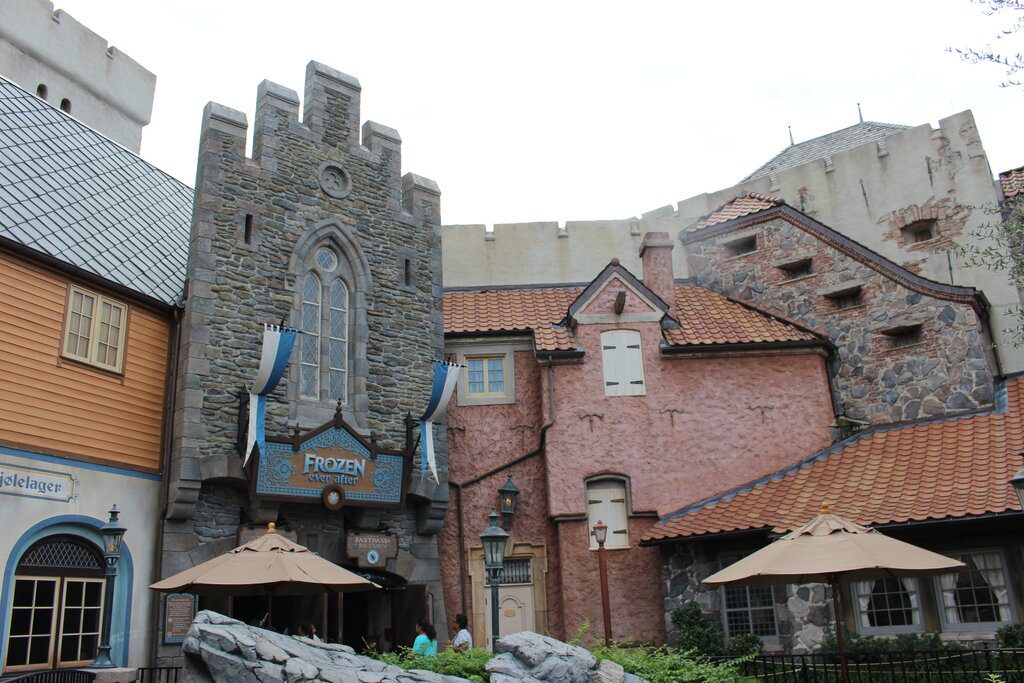 Meet Anna and Elsa at Royal Sommerhus: Enter into Anna and Elsa's summerhouse and meet the princesses in person. This character meet and greet attraction opened on June. 21, 2016.
Stave Church Gallery: Stave Church Gallery was dedicated – along with the rest of the pavilion on June 3, 1988 – by the crown prince (now King) Harald V of Norway. The current exhibit delves into Viking Gods and Heros, including Odin, Freya, Thor, and Loki.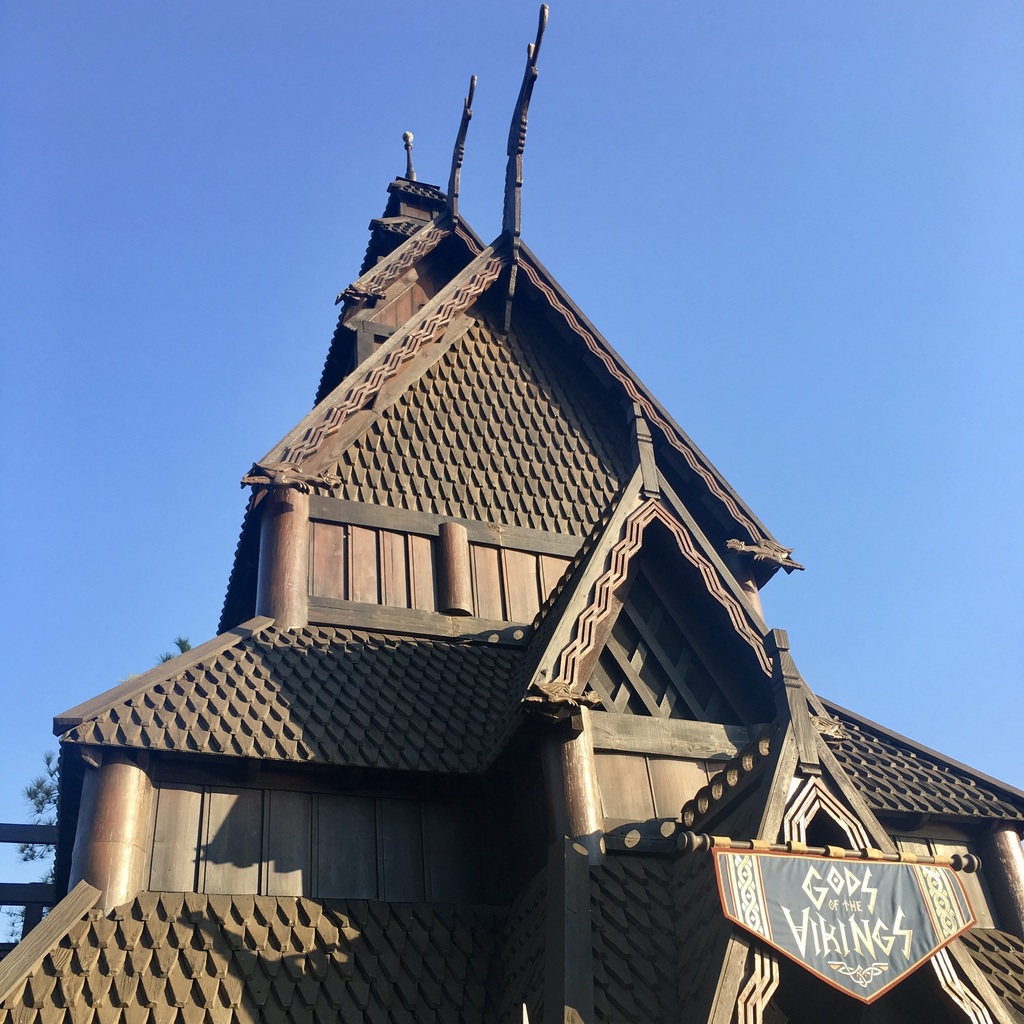 Where to Eat at the Norway Pavilion
Akershus Royal Banquet Hall: This is a sit-down restaurant with Norwegian food that appeals to American palettes (think meatballs, cheeses, cured meats, and fish). It is a unique dining experience, but princesses are the real draw. Snow White, Cinderella, Belle, Aurora, and Ariel.
Kringla Bakeri Og Kafe: Popular for its bakery, Kringla fans rave about the school bread and the troll horns. This is a quick counter-service food location. Step inside to eat or just admire what is in the dessert case.
Where to Shop at the Norway Pavilion
The Fjording Shop: Viking gear (we love the Dale of Norway sweaters) and a great photo op with a troll!
The Puffin's Roost: Books, Trolls, Packaged food from Norway and Sweden, jewelry, perfume, and winter clothing
The Wandering Reindeer: Frozen merchandise
China Pavilion
The China Pavilion's icon is the Temple of Heaven (a re-creation of the Temple in Beijing). Grand in color and content, the China Pavilion has a multitude to offer – history, Zen, shopping, showmanship, and traditional foods and teas.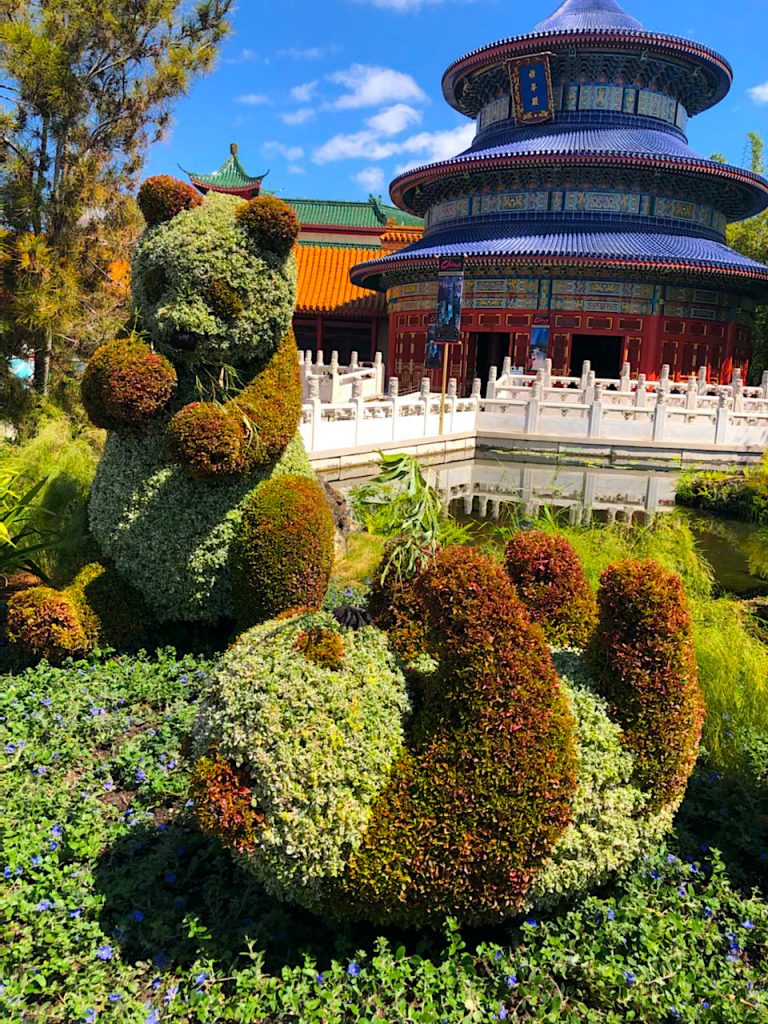 China Pavilion Attractions & Highlights
Reflections of China: Reflections of China is a 12-minute introduction to ancient and modern China filmed in Circle-Vision 360.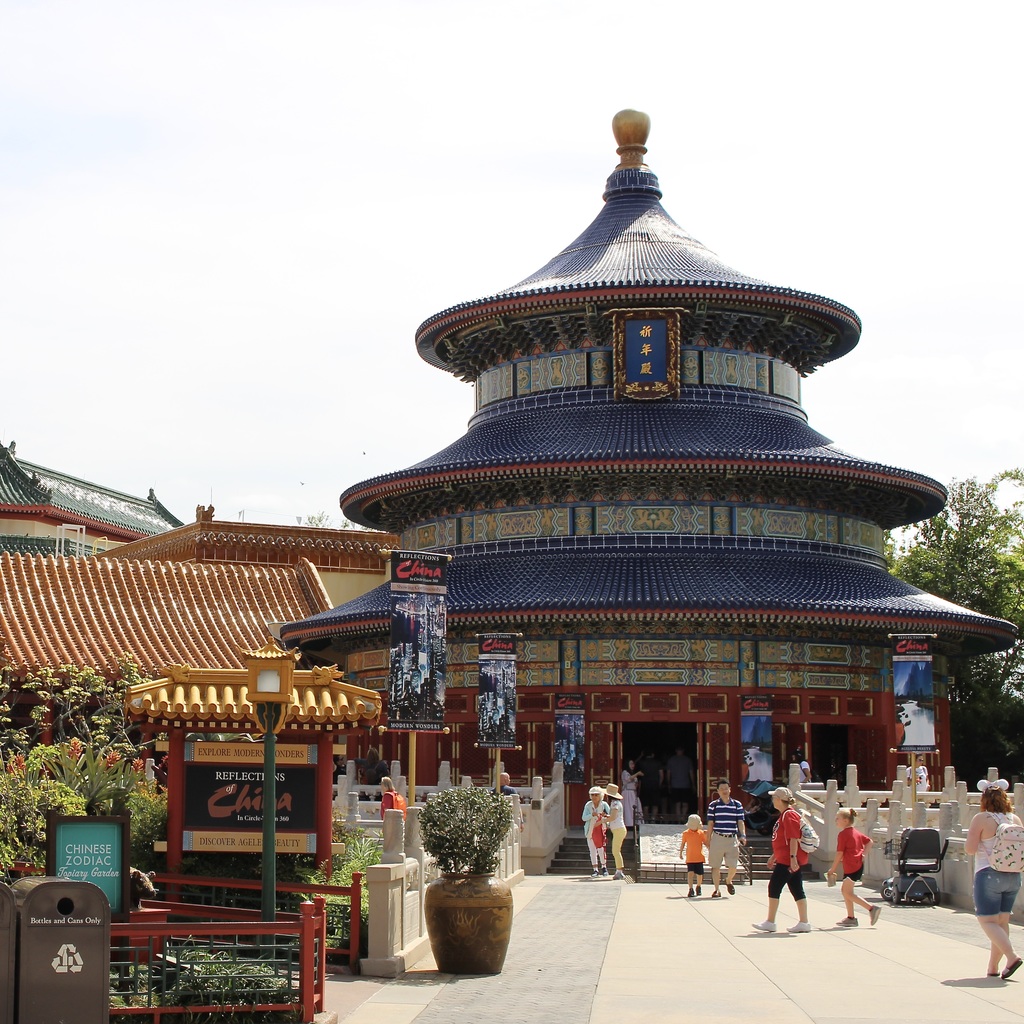 Where to Eat at the China Pavilion
Lotus Blossom Cafe: This is a quick, counter-service restaurant. A great place for a quick meal or a yummy snack, like dumplings.
Joy of Tea: A snack shop with tea, fun cocktails.
Nine Dragons: A formal, table-service restaurant, Nine Dragons is a calm place to sit and relax on a busy day. The appetizer menu is quite good.
Where to Shop at the China Pavilion
Good Fortune Gifts: A small gift shop outside of the main entrance to the pavilion.
House of Good Fortune: You can find it all here – pandas, tiny toys, candy, authentic clothing, jewelry, swords, lanterns, and ceramics.
The Outpost
As you are making your way through the World Showcase, you'll notice a big gap between China and Germany. Here you'll find some drums, cast members selling African-inspired crafts, crates and coolers marked with the Coca-Cola logo, and the Refreshment Outpost — a place to grab a hot dog or a drink (floats and the Outpost Lemonade are pretty popular).
This is supposedly the site of a World Showcase pavilion that was never built. Disney fans love to speculate on what country should inhabit this spot in the future. What would your pick be?
Germany Pavilion
EPCOT's Germany pavilion is patterned after the town of Rothenburg. The statue in the center of "town" honors St. George, the patron saint of soldiers. The old world shopping includes cuckoo clocks, toys, steins, and beautiful Christmas ornaments.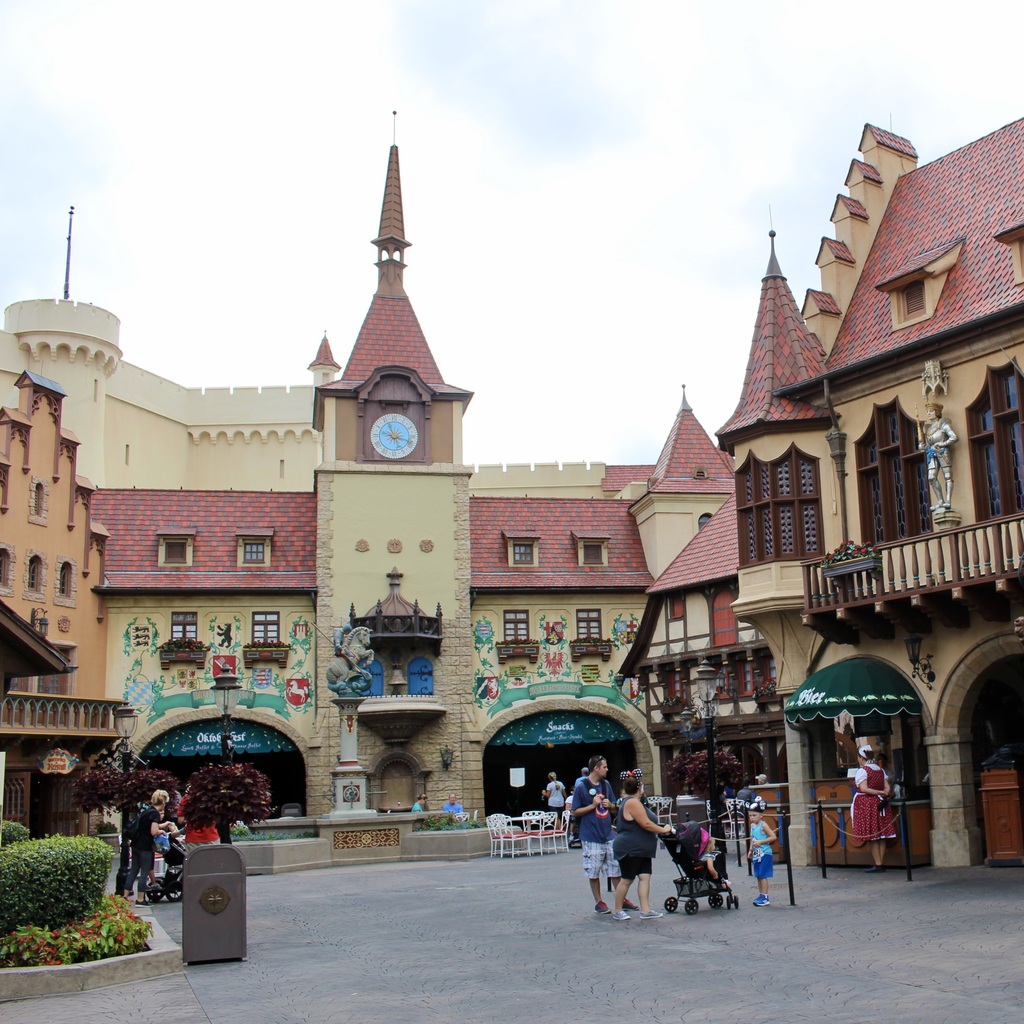 Germany Pavilion Highlights
Miniature Train: Between Germany and Italy is a charming miniature train display. A bridge crosses through the middle so that it can be seen from different perspectives. Toddlers love this feature of World Showcase.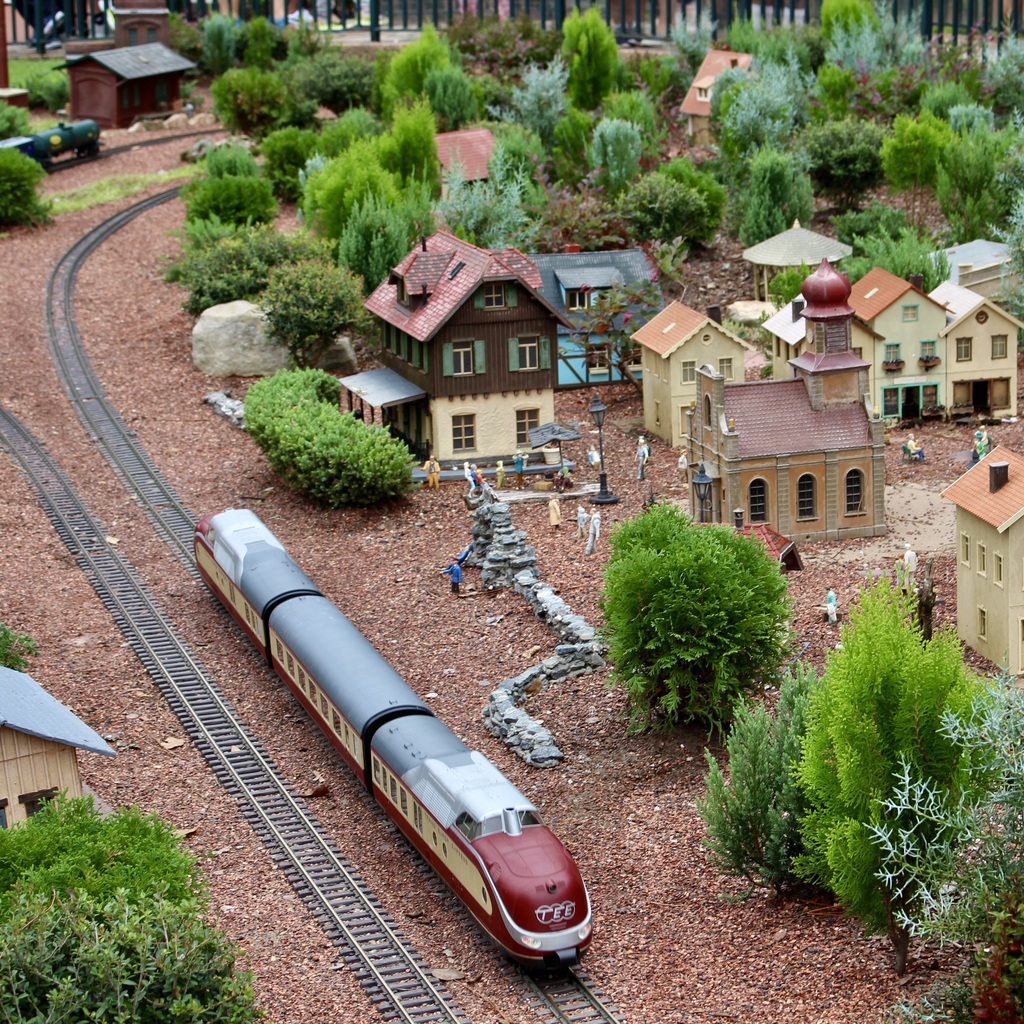 Where to Eat at the Germany Pavilion
Biergarten Restaurant: An immersive, sit-down dining experience. Guests are seated at long wooden tables (small parties are often combined) for food, drink, and polka music. The Biergarten is a buffet offering authentic German food.
Sommerfest: A quick-service location offering bratwurst, pretzels, beer.
Weinkeller: A tiny bar that sells wine by the glass. Beer and liqueurs are also offered.
Karamell-Kuche: The place to grab caramel corn, caramel apples, and caramel treats. (Fun Fact: Karamell-Kuche is the only Werther's Original store in the world.)
Where to Shop at the Germany Pavilion
Glaskunst: This shop sells crystal and glassware. Sometimes a glass blower is on site. Disney engraving services are located here as well.
Das Kaufhaus: Opening in 1999, Das Kaufhaus sells Steins, glassware, and hand-painted eggs.
Der Teddybar: The most delightful toy store featuring Steiff teddy bears and other stuff animals. Since Germany is the homeland of Rapunzel and Snow White, dolls can be found here as well.
Kunstarbeit in Kristall: Find collectibles here such as figurines and tiaras.
Volkskunst: A shop that specializes in cuckoo clocks.
Stein Haus: Captain Obvious tells us this German shop sells Steins.
Die Weihnachts Ecke: The smallest, but best, of all Disney Christmas shops. Gorgeous ornaments and Christmas decor. The infamous pickle ornaments are in plentiful supply here.
Italy Pavilion
The Italy Pavilion carries the look of Venice. Guests who know Italy will recognize nods to St. Mark's Square and the Doge's Palace. The statute of Neptune is a popular photo spot and for those who love traditional Italian pizza, a reservation at Via Napoli is a must.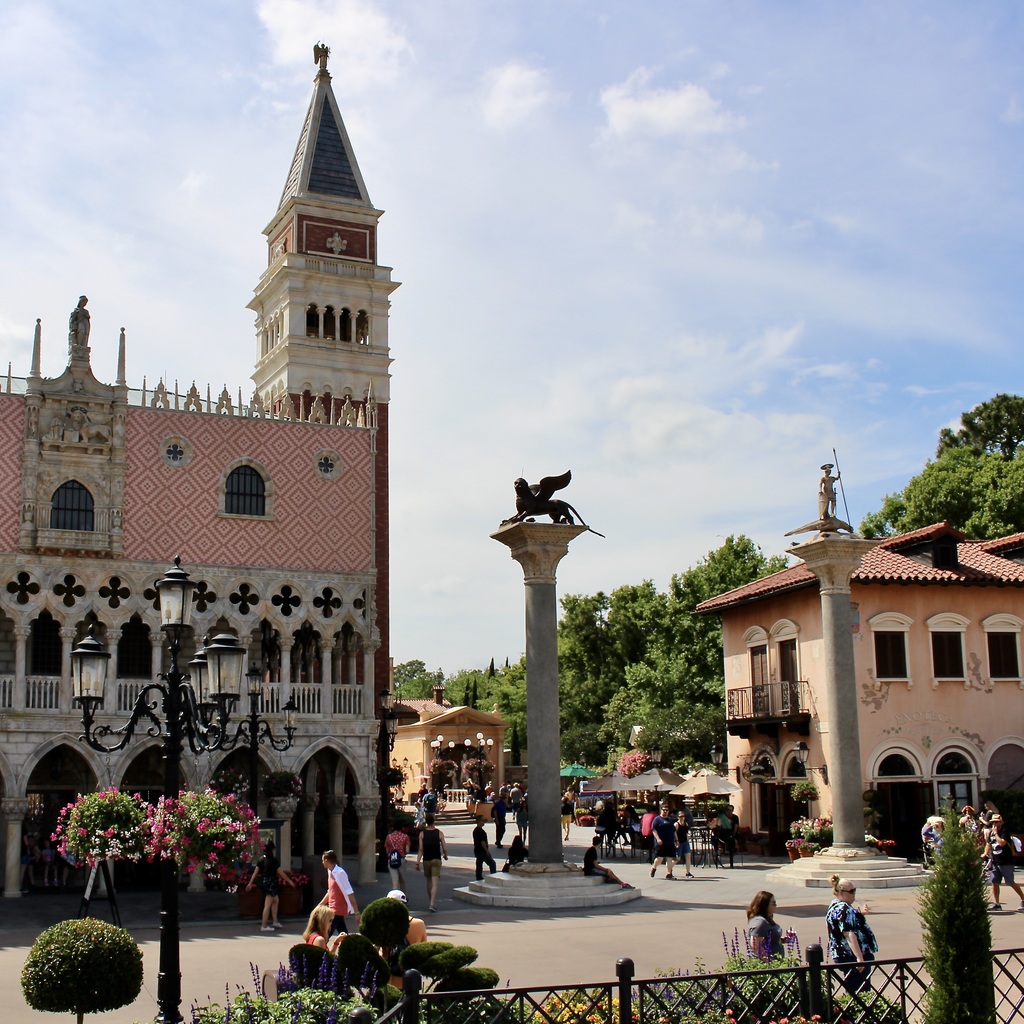 Italy Pavilion Highlights
During the spring's Flower and Garden Festival, the Italy Pavilion shines as one of EPCOT's most beautiful spots. The Lady and Tramp topiaries are a favorite.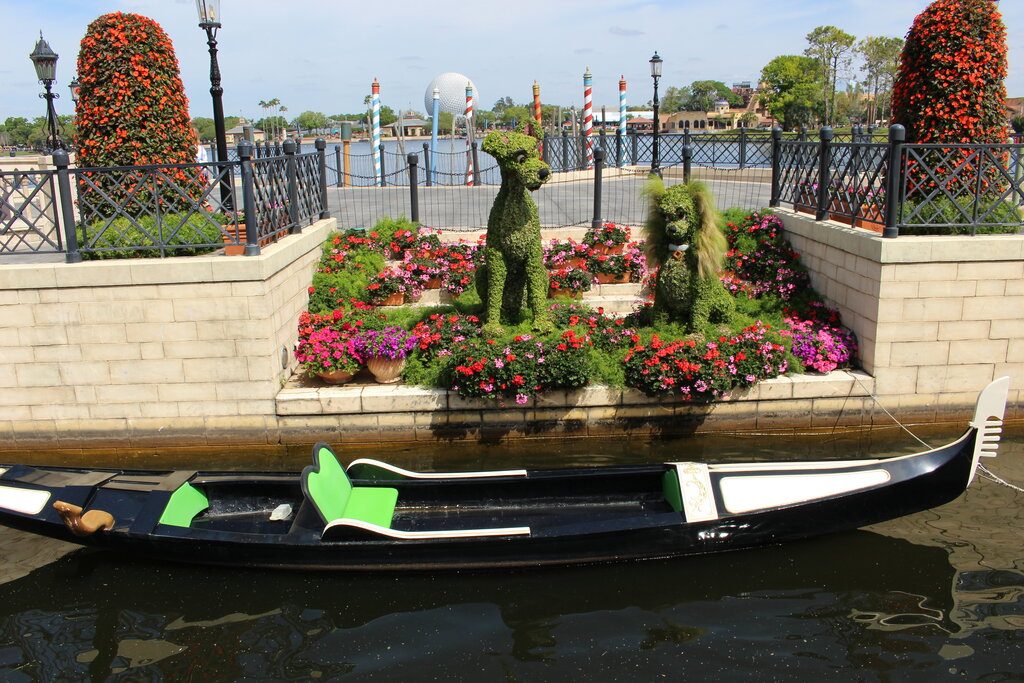 See if you can find connections to Pinocchio while visiting this pavilion.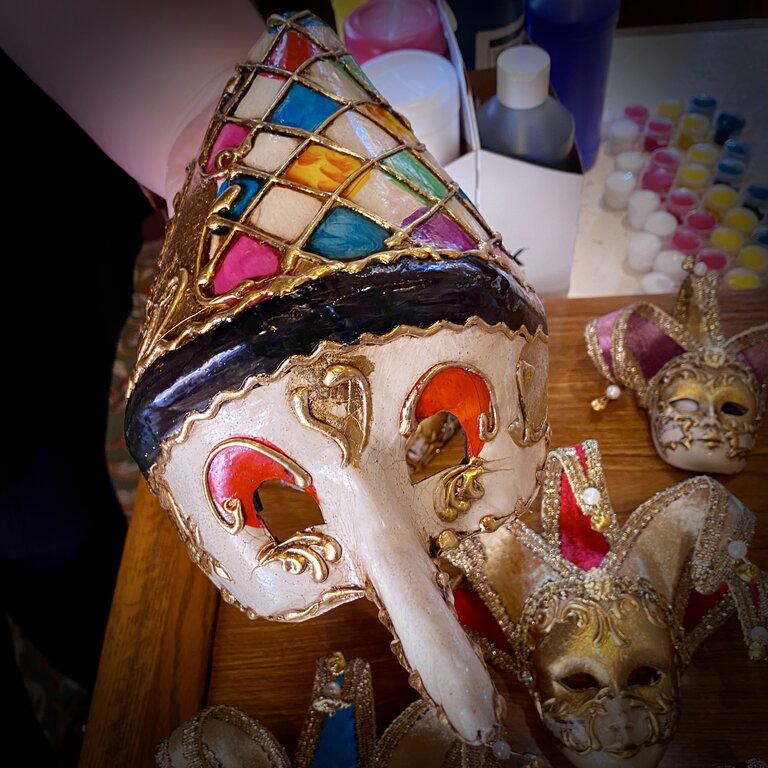 Where to Eat at the Italy Pavilion
Via Napoli Ristorante e Pizzeria: The place for all pizza lovers! Via Napoli is authentic (they import the flour and water used to make pizza dough from Italy) with exceptional service.
Tutto Gusto Wine Cellar: A charming getaway featuring small plates where wine-lovers can choose from about 200 bottles of Italian wine.
Tutto Italia Ristorante: An Italian restaurant (sit-down) serving traditional pasta dishes desserts.
Gelateria Toscana: A quick service spot to buy gelato, sorbet, desserts, and beverages.
Where to Shop at the Italy Pavilion
Il Bel Cristallo: This shop sells Venetian glassware, Murano glass, porcelain, crystal, and handbags.
La Bottega Italiana: Find the perfect Venetian mask as well as items for the kitchen.
The American Adventure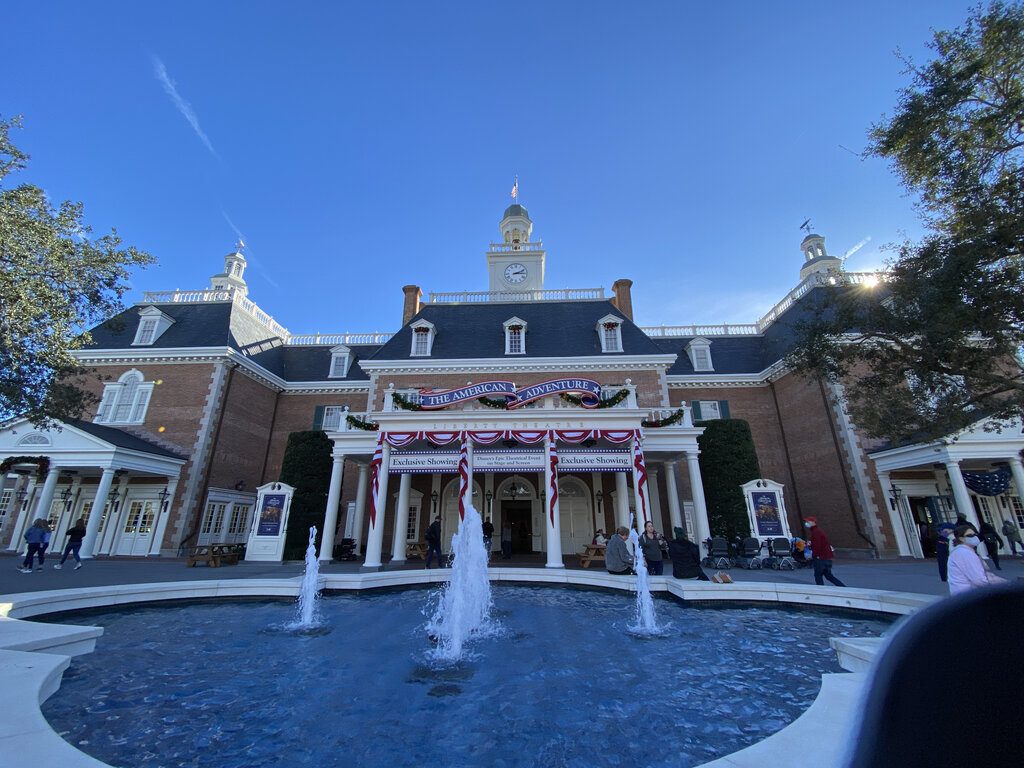 The American Adventure Highlights
The American Adventure Attraction: An Audio-Animatronic performance that rivals the Magic Kingdom's Hall of Presidents. Mark Twain and Ben Franklin star.
The American Heritage Gallery: While waiting to enter the American Adventure Attraction, take a stroll through The American Heritage Gallery. The current exhibit is Creating Tradition: Innovation and Change in American Indian Art
The Soul of Jazz: Inside the lobby of The American Adventure are several artifacts from Harlem and Kansas City where guests can learn more about the history of Jazz.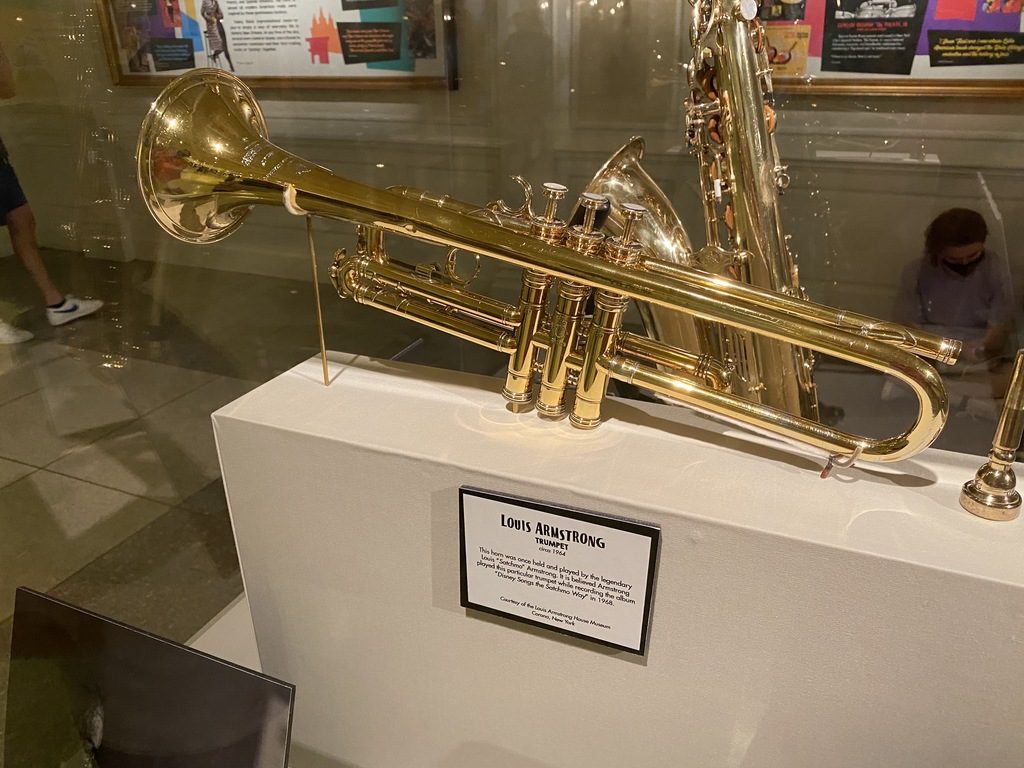 Where to Eat at The American Adventure
Regal Eagle Smokehouse: A counter-service location for Smoked meats, beer, and a number of house-made sauces.
Fife & Drum Tavern: A quick service kiosk for turkey legs, popcorn, and root beer floats!
Joffrey's: Coffee, donuts and a rotating array of specialty concoctions.
Funnel Cake: A kiosk stand serving traditional funnel cakes and sometimes innovated topping combinations during the holidays and festivals.
Where to Shop at The American Adventure
Art of Disney: Art of Disney carries traditional and contemporary art featuring Disney characters and Walt Disney.
Japan Pavilion
It is notable that a torii gate — which symbolically marks the transition from the mundane to the sacred — marks the entrance to EPCOT's Japan Pavilion. The Japan Pavilion has a serene side and a lively side.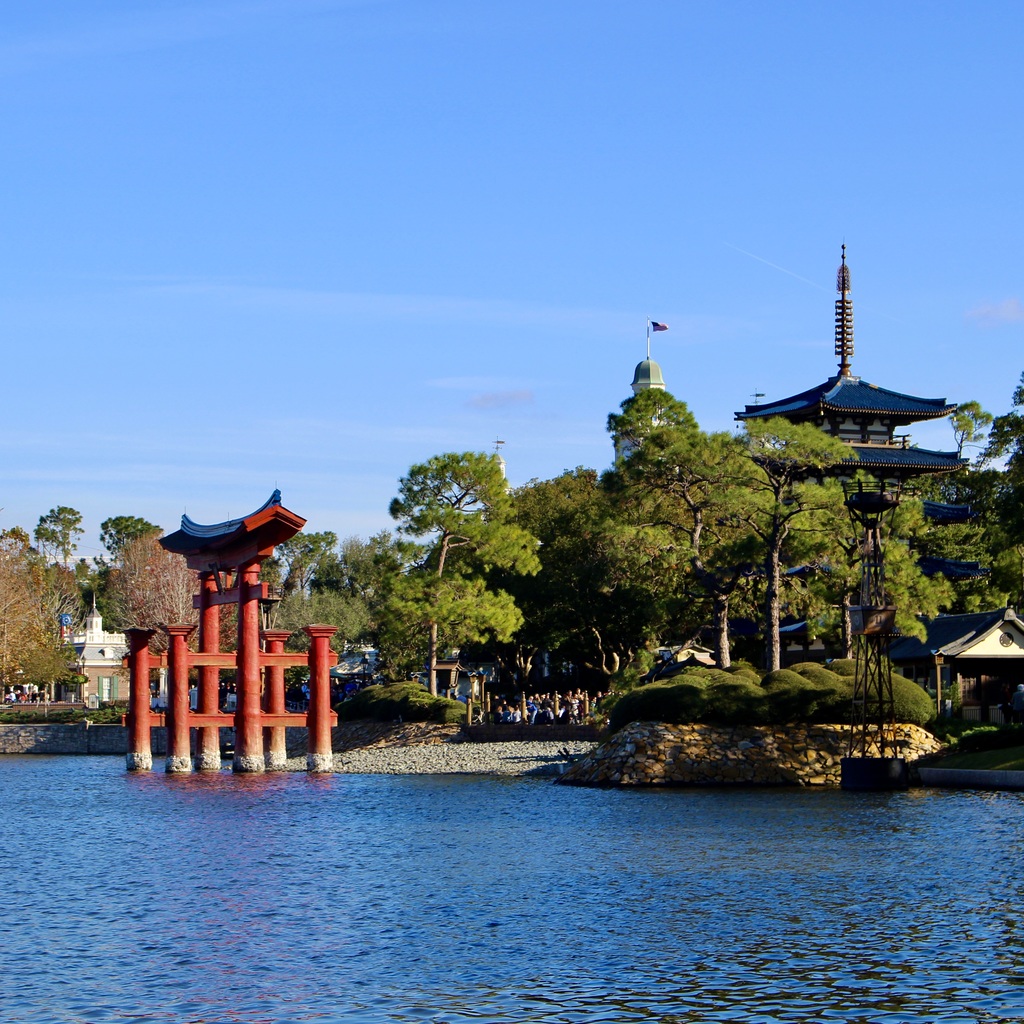 Japan Pavilion Highlights
Matsuriza Japanese Taiko Drummers: The beat of the Taiko Drummers can be heard from across the lagoon.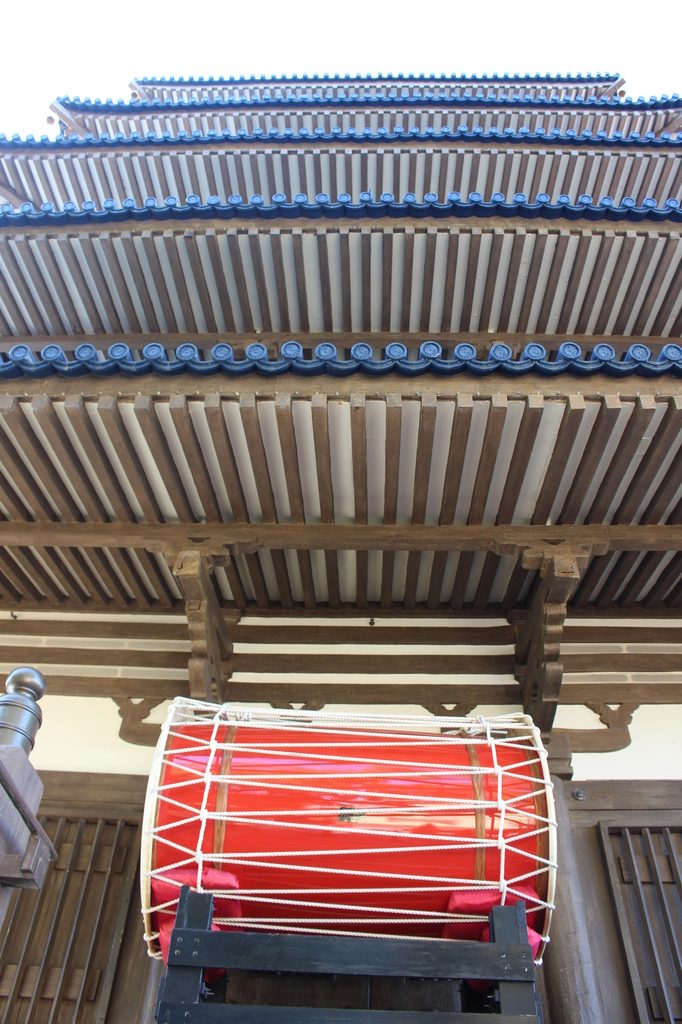 Bijutsu-kan Gallery: The gallery changes its displays every few years. Currently the exhibit is Kawaii! Japan's Cute Culture.
Where to Eat at the Japan Pavilion
Kabuki Café: Home of Kagigori (Japanese Shaved Ice), this is a quick service location serving snacks, sushi, and beverages – including Japanese beers, plum wine, and sake.
Katsura Grill: A quick-service restaurant, Katsura Grill serves sushi, teriyaki dishes, noodles, and beverages – including Japanese beers, plum wine, and sake.
Takumi-Tei: A signature, fine-dining restaurant, Takumi-Tei is where you will find Wagyu beef, signature sushi and sashimi, and other high-end dishes.
Teppan Edo: A sit-down restaurant, Teppan chefs cook traditional dishes on a grill built right into your table. Seafood, beef, chicken, and tofu options are available.
Tokyo Dining: A contemporary restaurant serving authentic Japanese cuisine, Tokyo Dining offers sushi, sashimi, tempura, and noodle and rice dishes.
Where to Shop at the Japan Pavilion
Mitsokoshi Department Store: You may wonder why such a large pavilion has just one shop. Well, that's because Mitsokoshi has EVERYTHING – tea sets, candy, Hello Kitty, kimonos, bags, and so much more! Mitsokoshi is a real department store, part of a business that has been around since 1673. The company is known not only for its brand but its practice of omotenashi, defined as a "complete dedication to perfecting the customer experience through courtesy and attentiveness."
Morocco Pavilion
What makes the Morocco Pavilion such a standout is the artistry that went into it. All the mosaics, tile work, and carved plaster were created by native craftsmen. It is the most authentic of all the pavilions. The most fascinating story about its construction is that some of the decorative elements might have a slight flaw here and there. The "flaws" are intentional to remind guests that no human is perfect.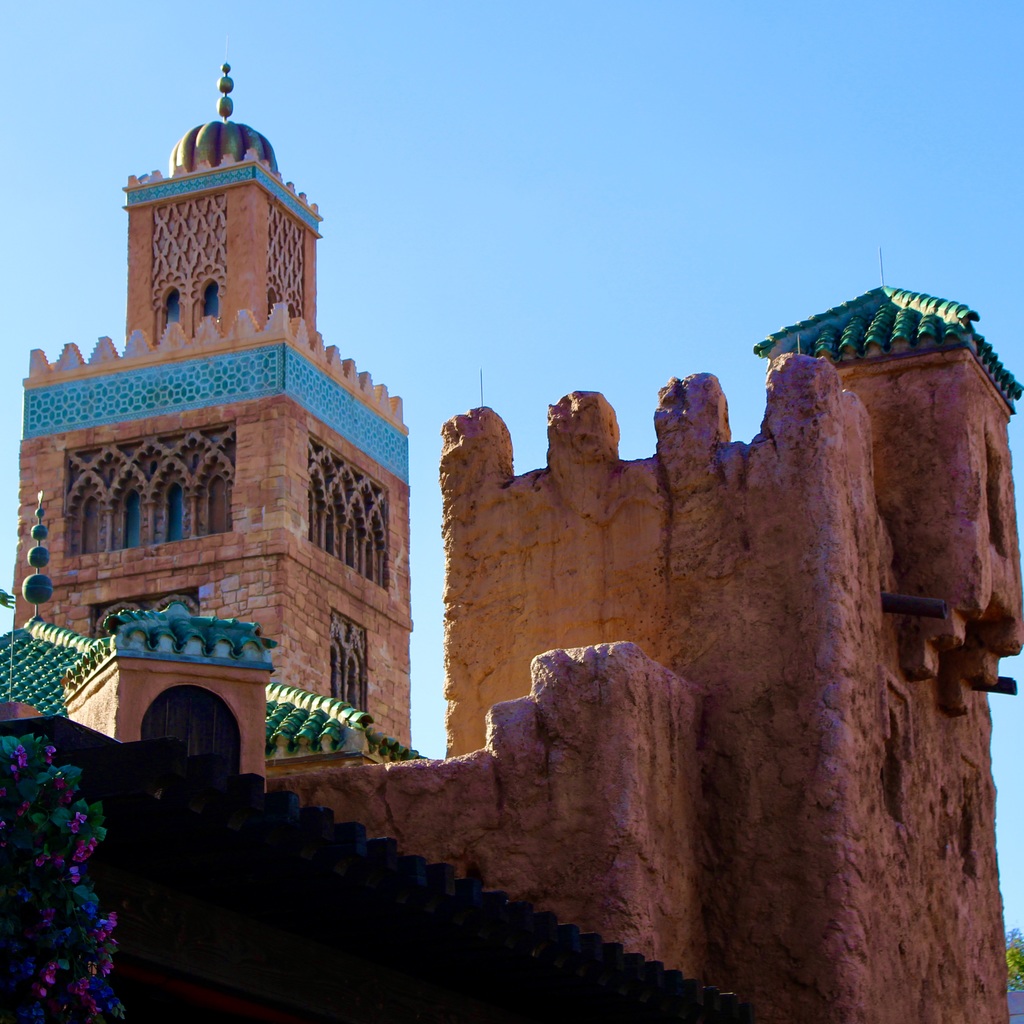 Morocco Pavilion Highlights
The Atmosphere: Wander through an open air market like Indian Jones, catch a belly dancer in action, or sit near the fountain and enjoy live music. You never know what might be happening in Morocco.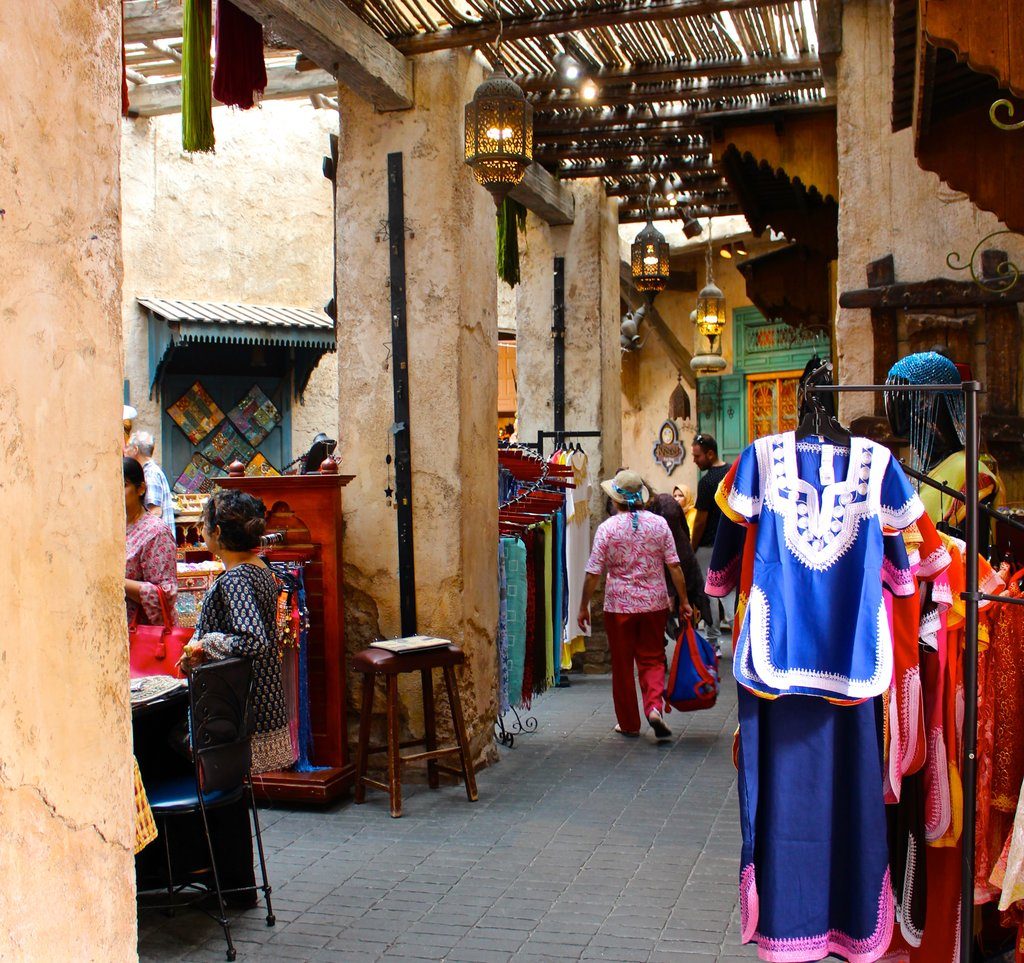 Gallery of Arts and History: A quiet place to learn more about the pavilion's host country. Currently the gallery is featuring an exhibit titled, Race Against the Sun: Ancient Technique to Modern Competition.
Where to Eat at the Morocco Pavilion
Restaurant Marrakesh: A sit down table service location. You'll love wandering through the bazaar to find it at the back of the pavilion. The restaurant has all your Moroccan favorites like lamb, chicken, and couscous.
Spice Road Table: A sit-down restaurant on the water, this lovely spot offers Mediterranean small plates and cocktails. (May we suggest the hummus fries and sangria?)
Tangierine Café: Currently this quick service location is serving as a Food & Wine festival tasting booth.
Where to Shop at the Morocco Pavilion
The Brass Bazaar: Find some lovely home goods, such as cups, plates, or a genie's lamp, made from brass
Casablanca Carpets: Here you'll find prayer rugs, wall hangings, throws and other home decor.
Marketplace in Medina: Here you'll find woven baskets, bags, and straw hats.
Souk-al-Magreb: A gift shop featuring clothing, Princess Jasmine merchandise, fez hats and more.
Tangier Traders: Jewelry, clothing and accessories.
France Pavilion
Gourmet food, cold champagne, decadent crepes and pastries, old-world music, sophisticated perfumes, manicured gardens, and now an attraction based on the animated film, Ratatouille. What else can the France Pavilion do to impress us?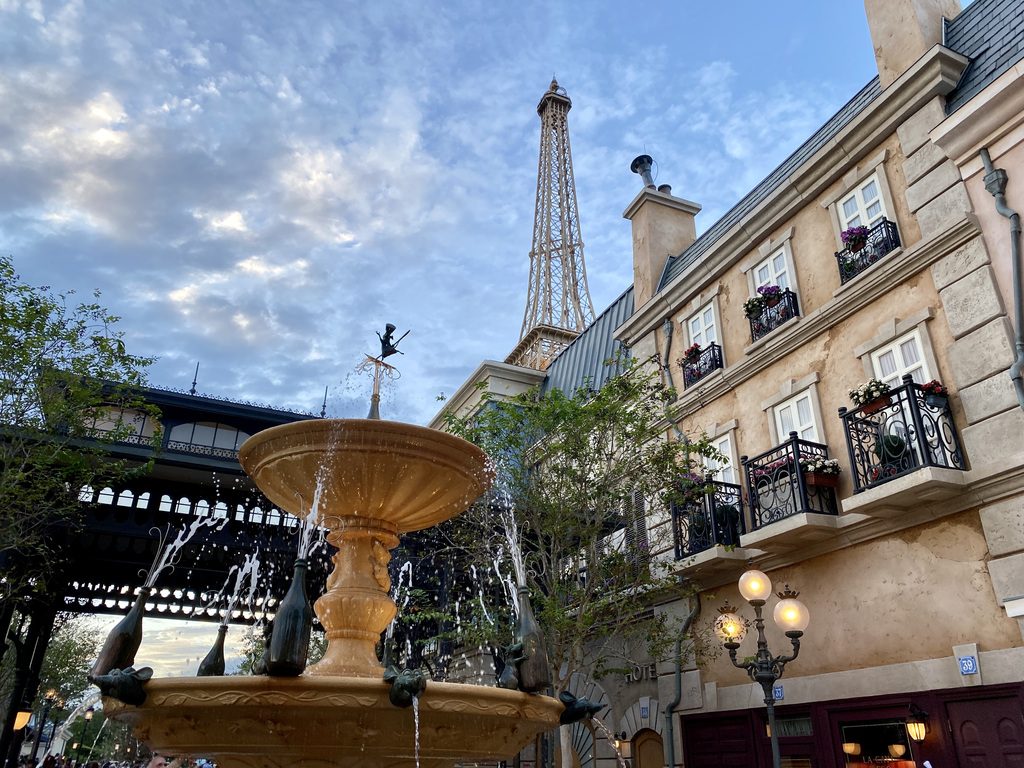 France Pavilion Highlights
Remy's Ratatouille Adventure: A family-friend ride where guests shrink down to Remy's size and visit Gusteau's kitchen. This attraction is for all sizes and ages.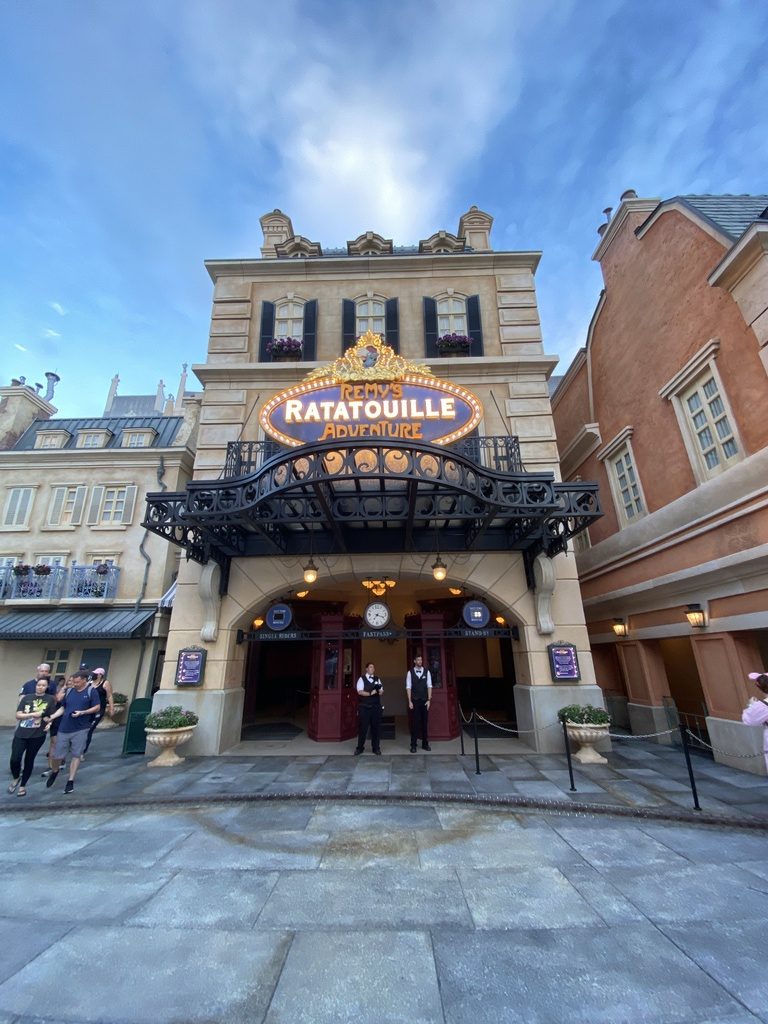 Palace du Cinema: An intimate, ornate theater showing either the classic short film about France, Impressions de France, or a lively animated sing-along with Beauty and the Beast.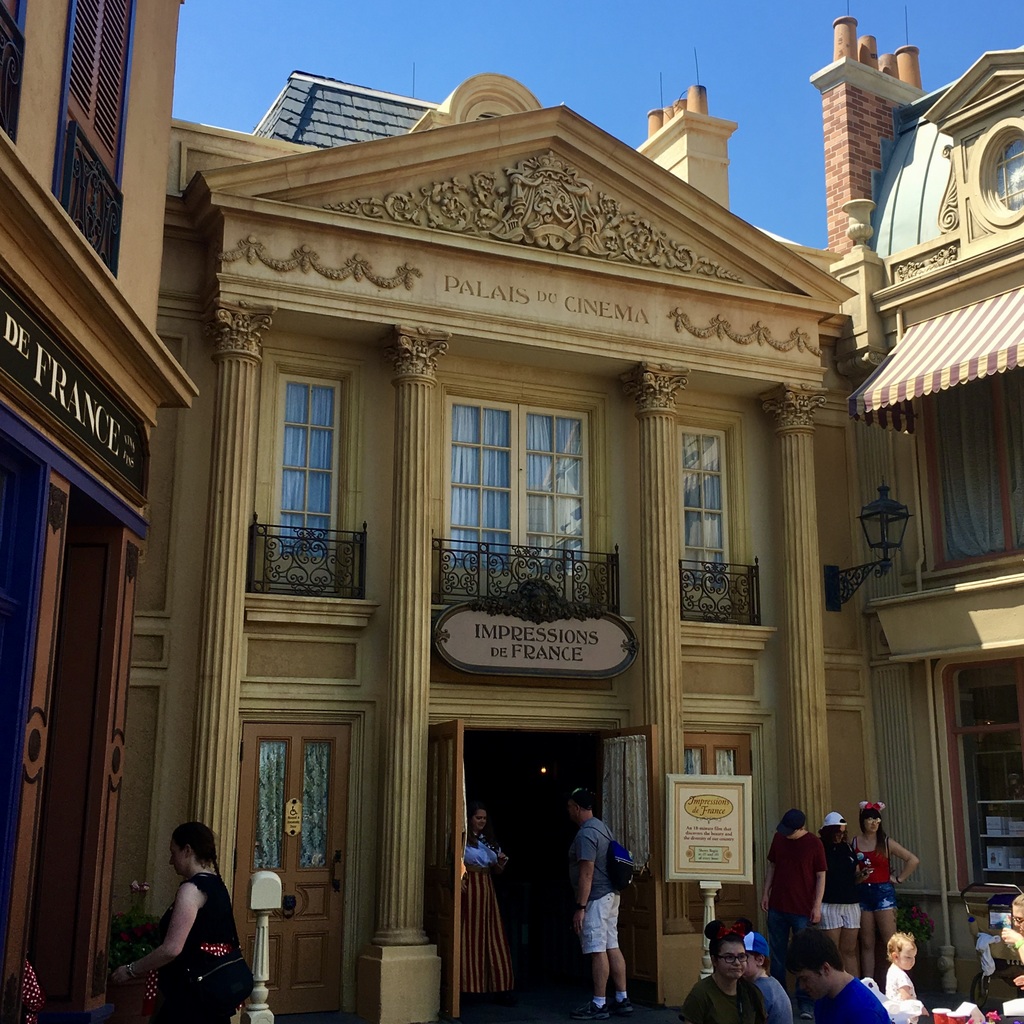 Silhouettes: If you can sit for five minutes, a cast member will craft you two silhouettes. A timeless souvenir.
Where to Eat at the France Pavilion
Chefs de France: A lovely spot to dine with the family. Chefs serves traditional foods.
Crepes des Chef de France: Love crepes? Than definitely stop here for a sweet or savory offering.
Monsieur Paul: A high-end classic French restaurant run by renowned chef Paul Bocuse
L'Artisan des Glaces: Serving more than a dozen ice cream flavors, this location is one of EPCOT's more popular dessert locations.
Les Halles Boulangerie-Patisserie: The most amazing sandwich and pastry SHOP ever. The team loves this place and while everyone's tastes are different, click on the link to see what we think about the Napoleons.
Les Vins des Chefs de France: Love this kiosk. It offers french wine, champagne, and if you're really looking for something unique, try the Grey Goose Citron Slush.
Where to Shop at the France Pavilion
La Gemma Elegante – Home & Collectibles
La Signature – Beauty
L'Esprit de la Provence – Home
Les Vins de France – Wine
Plume et Palette – Beauty
Souvenirs de France – Gifts
United Kingdom Pavilion
Visiting the U.K. Pavilion is like visiting a quaint country village complete with a pub, fancy garden, tea shop, and fish and chips window. One shop even sells daggers and swords, just in case you are a knight who has misplaced one during vacation.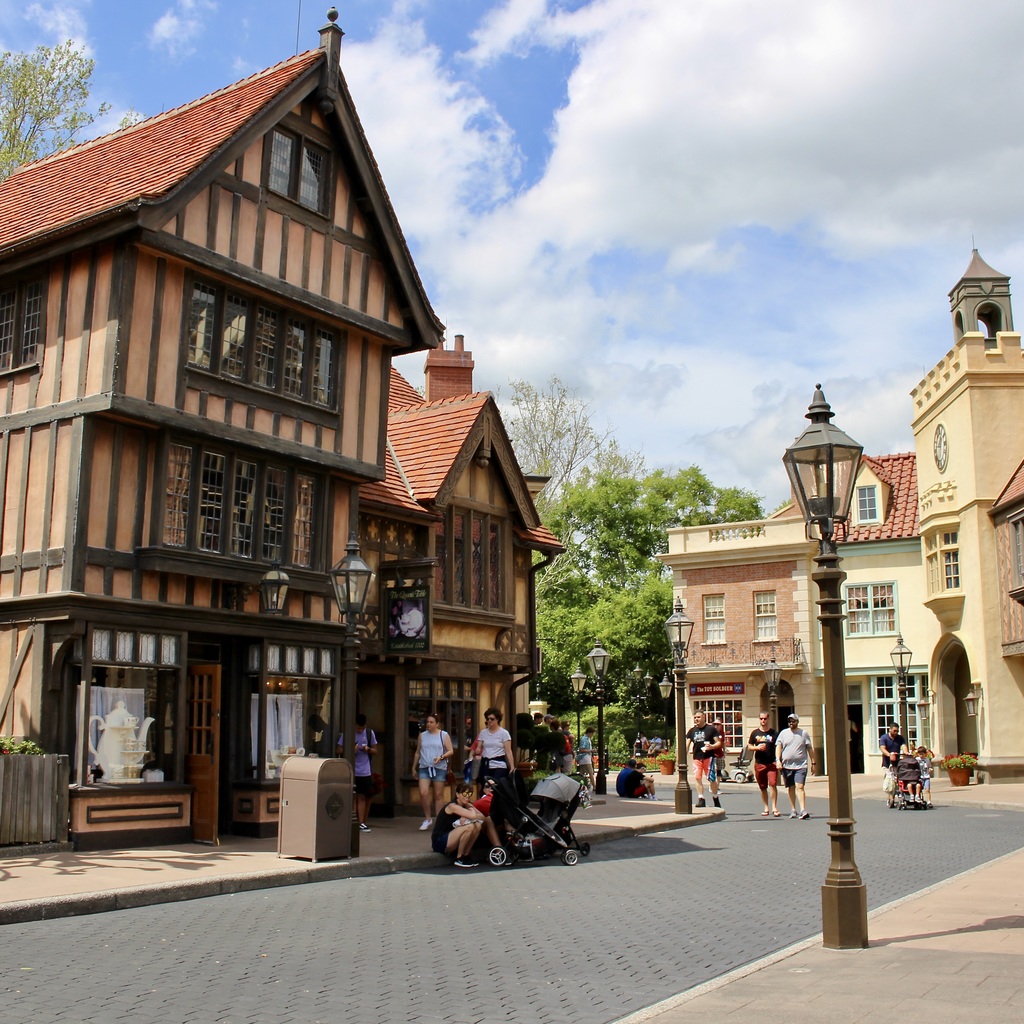 United Kingdom Pavilion Highlights
Phone Booth: The team's favorite part of the U.K. Pavilion is watching guests marvel at the British phone booth.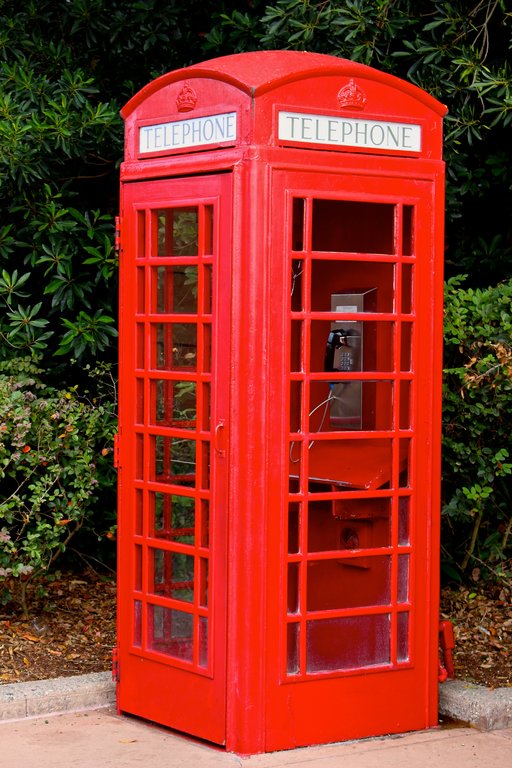 Characters: Alice (from Wonderland) and Mary Poppins appear at this location, usually near the kitchen garden behind the tea shop. Pre-pandemic a Mary Poppins-themed ride was slated for this location, but has since been put on hold.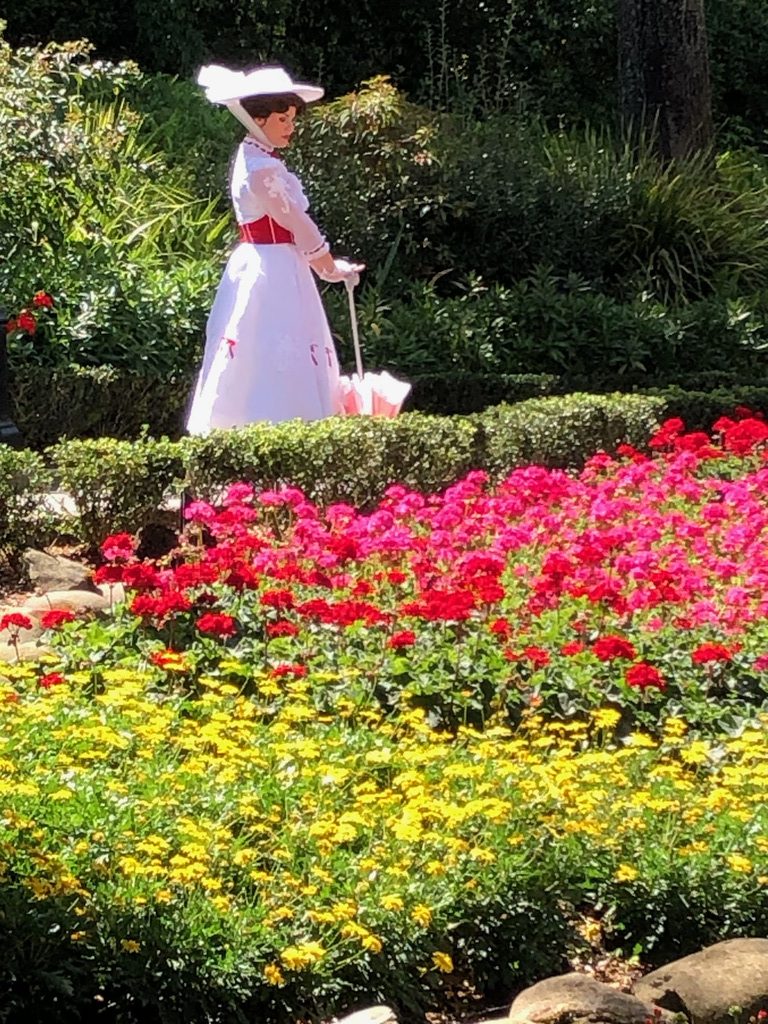 Music: Occasionally, live music will be offered in the Gazebo at the end of the street.
Where to Eat at the United Kingdom Pavilion
Rose & Crown Dining Room: A sit-down restaurant featuring authentic British food, like Shepherd's Pie or Mushy Peas. Indoor or waterfront dining available.
Rose & Crown Pub: One of the most popular hangouts in EPCOT, the Pub is the place to have a your favorite half and half or Scotch Whiskey.
Yorkshire County Fish Shop: Step right up to the window and get a piping hot order of Fish & Chips. On our last visit, the fish served was Tilapia.
Where to Shop at the United Kingdom Pavilion
The Crown & Crest: If you have British roots, you may be able to find your family crest here and get it framed or printed on a mug.
Lords and Ladies: Merchandise changes here, but on the last few visits we've found English soaps, Princess Diana's signature plaid accessories, and costume earrings such as tiny scotty dogs.
The Queen's Table: A small shop filled with charming tea sets and accessories.
Sportsman's Shoppe: Offerings include sports apparel for the most popular British teams and other pop culture apparel.
The Tea Caddy: The Tea Caddy sells pretty much every variety of Twinnings Tea made. Occasionally, free samples are offered.
The Toy Soldier: Currently selling souvenirs that relate to Disney stories set in the U.K., such as Peter Pan, Winnie the Pooh, and 101 Dalmatians.
Canada Pavilion
The final stop on our World Showcase tour is to the Canada Pavilion, a mashup of natural beauty and European influence. You'll see parts of French Canada in the Hotel du Canada and touches of British Columbia in The Victoria Garden. Cliffs, streams, and waterfalls are set near the rear of the pavilion as reminders of what beauty lies in Canada's western provinces.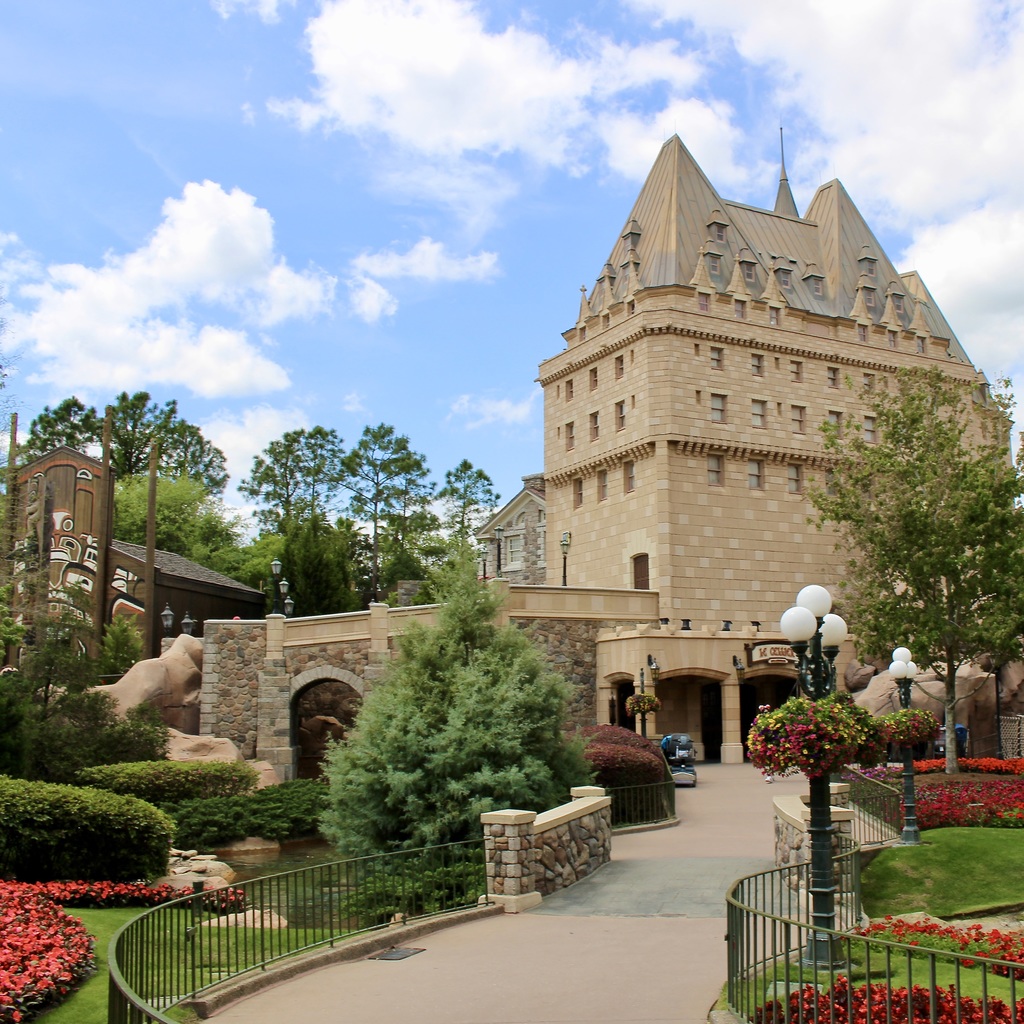 Canada Pavilion Highlights
Canada Far and Wide: A film using Disney's signature "Circle Vision 360" technology, Canada Far and Wide debuted in 2020. The film gives an up close look at the Great White North and is narrated by Catherine O'Hara and Eugene Levy. The music was written by Canadian Composer Andrew Lockington.
Totem Poles: The totem poles in place today were carved by Alaskan artist David A. Boxley. The totem pole with the raven represents the story of the Raven and the Sky Chief.
Victoria Gardens: Inspired by the Butchart Gardens in British Columbia, Disney says the Victoria Gardens "are a reminder and reflection of horticulture as a work of art and a labor of love."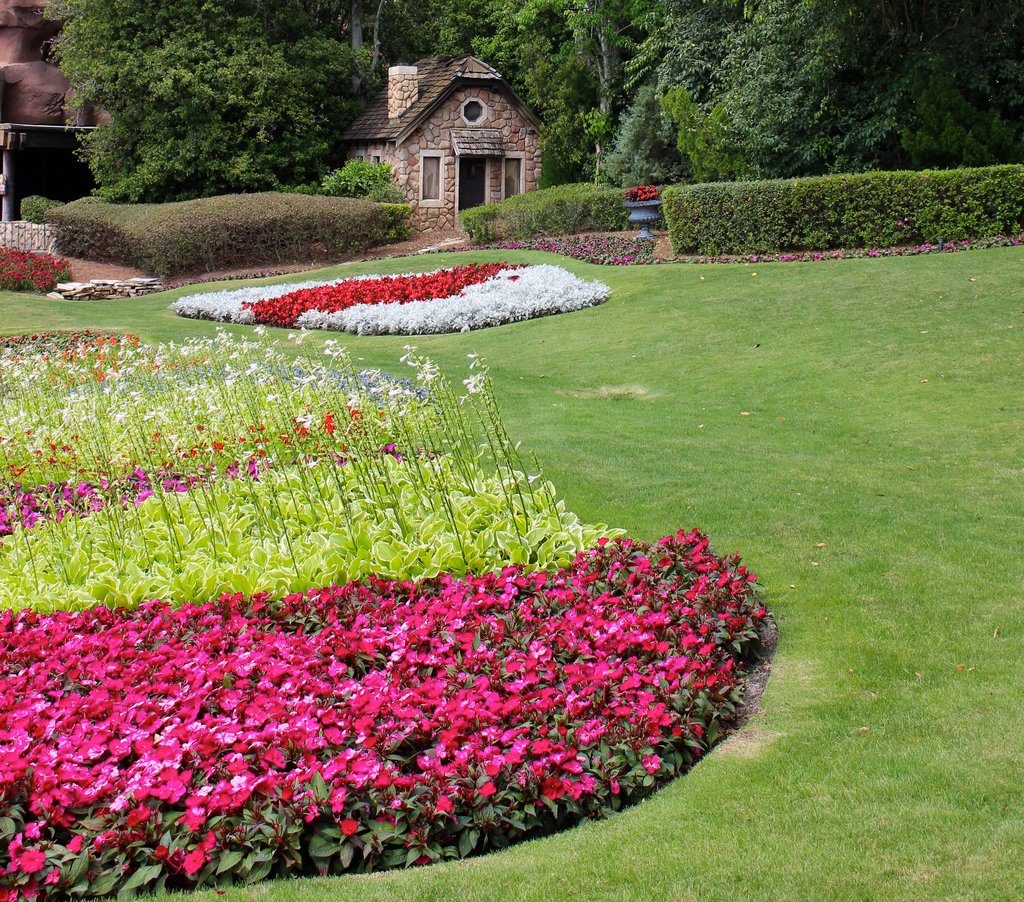 The Mill Stage: This small rustic place is the spot to find live entertainment. Currently, the band, Alberta Bound, is the featured act.
Where to Eat at the Canada Pavilion
Le Cellier Steakhouse: Located in "The Cellar", Le Cellier is a favorite among Disney fans, especially those celebrating an important event. It is famous for its steaks, cheese soup, and maple desserts.
Trading Post Refreshments: Located next the the mercantile, this spot offers Canadian beers and iced wine along with other beverages and
Joffrey's Coffee & Tea Company: Like the other Joffrey's locations, they have the coffee and the donuts we love. Be on the lookout for seasonal offerings (like pumpkin spice) or unique festival offerings.
Refreshment Port: A quick service kiosk for snacks and drinks. Here you can try some traditional poutine (fries, gravy and cheese curds).
Where to Shop at the Canada Pavilion
Northwest Mercantile: In this rustic cabin is where you can find a lot of clothing in Buffalo Plaid or with moose and bear silhouettes. Canadian-made goods can be found here, such as maple soap.
Magical Extras
Festivals
EPCOT loves its festivals, which usually include concert tie-ins at the American Gardens Theatre. In general, EPCOTs festivals take place during the following months: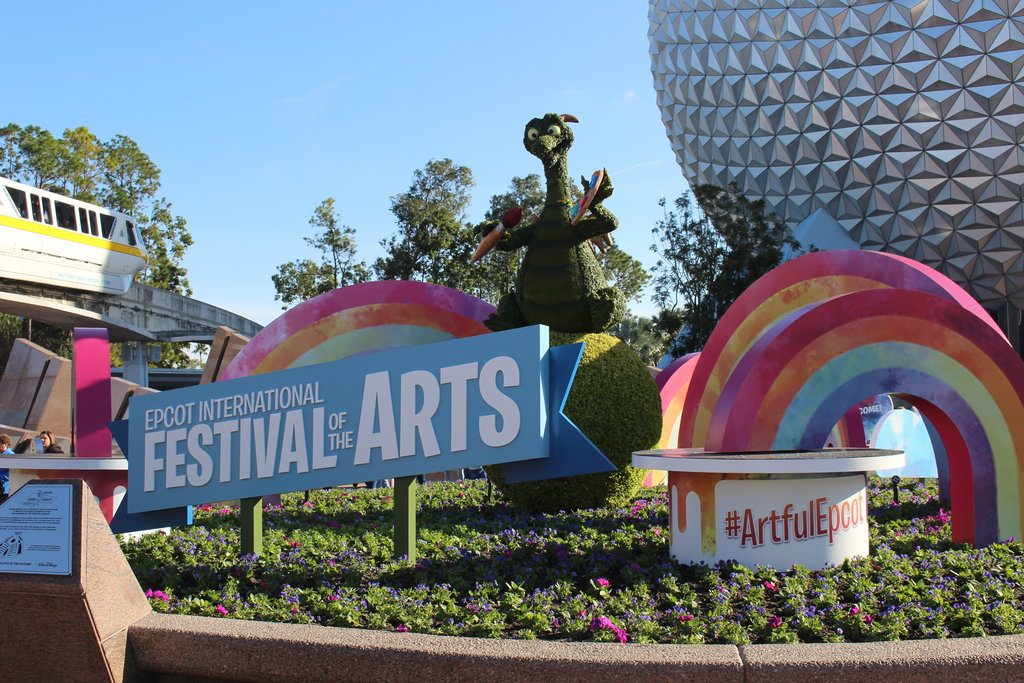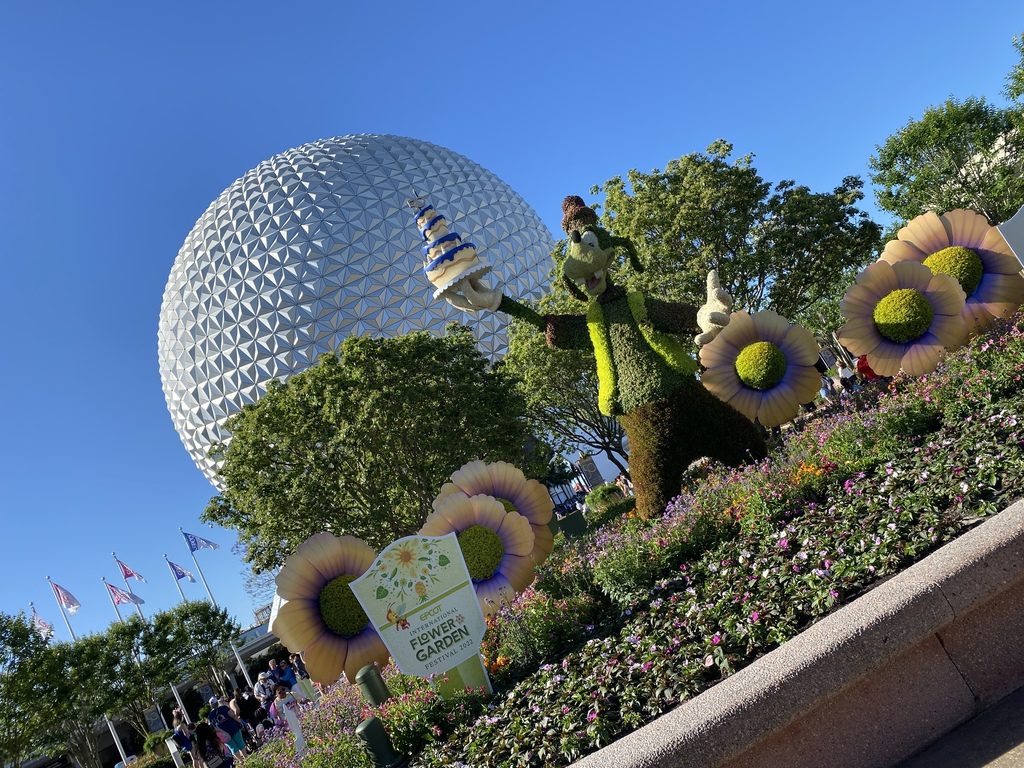 Fireworks
Harmonious is EPCOT's nighttime show, performed from the center of the World Showcase Lagoon. It is both a musical nighttime show and fireworks event. At D23 in September of 2022, it was announced that a new nighttime show is coming. Stay tuned!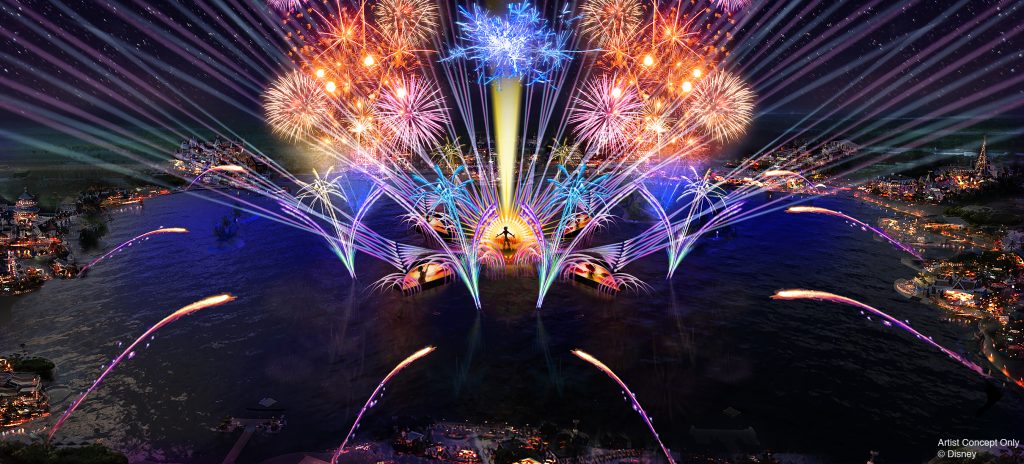 Kidcot Fun Stops
Not JUST for kids, Kidcot Fun Stops are in every country in the World Showcase. At the spot you'll meet someone from the host country, learn a quick fact or make something, and then receive a collectors card. You can collect all 11 or just one. It's up to you!
DuckTales World Showcase Adventure
Using the Play Disney Parks mobile app, join Donald Duck, his nephews, and Scrooge McDuck on a scavenger hunt for seven lost treasures that must be returned to their rightful owners.
Whew! That'a a wrap for our EPCOT 101!
Now that you've got the basics! Dive right in and start planning. We are not travel agents at MAIN STREET POP IN, but we love to give advice. Send us your questions at info@mainstreetpopin.com. We'd love to hear from you.
Thanks For Popping In!
Follow MAIN STREET POP IN on
facebook
instagram