Mickey's Not So Scary Halloween Party is great, but there's plenty to love about Disney in October that won't require you to buy an additional park ticket.
#1 Earlier Sunsets
There is the day-park experience and the night-park experience. If you are lucky, you get to feel them both. In October, the sun sets around 7 p.m., so you get to see "night Disney" an hour or so earlier than those who visited during the summer. The new lands of Pandora (The Animal Kingdom) and Toy Story Land (Hollywood Studios) are actually better to see at night many would agree.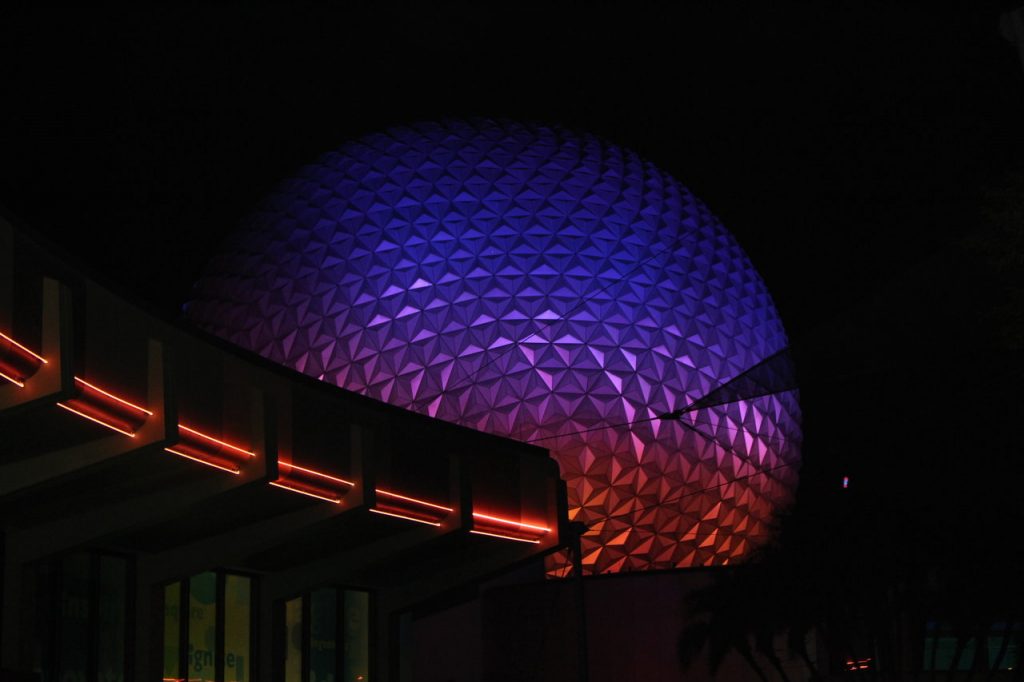 Team Tip: At Magic Kingdom, try to time it so you can board the Big Thunder Mountain Railroad during the fireworks show. For about 90 seconds, the roller coaster gives you a view that no other guest will have!
#2 Kindness
This is just my opinion with no scientific research to back it up, but I feel like everyone gets friendlier in the fall. October 1 to January 2 is "holiday season" and people seem to be happier, kinder, and in a more relaxed mindset. To my children's mortification, I feel like I can strike up a conversation with anyone this time of year. (Hey, another bonus!)
#3 Halloween Swag
Disney puts out a lot of new merchandise in October and in lots of themes: Mickey Mouse, Ears, Haunted Mansion, and Nightmare Before Christmas, just to name a few. The Christmas shops have ornaments for "Halloween" trees and there are plenty of home décor items. (Ok, this one can cost you more than a ticket to MNSSHP if you are not a disciplined window shopper.)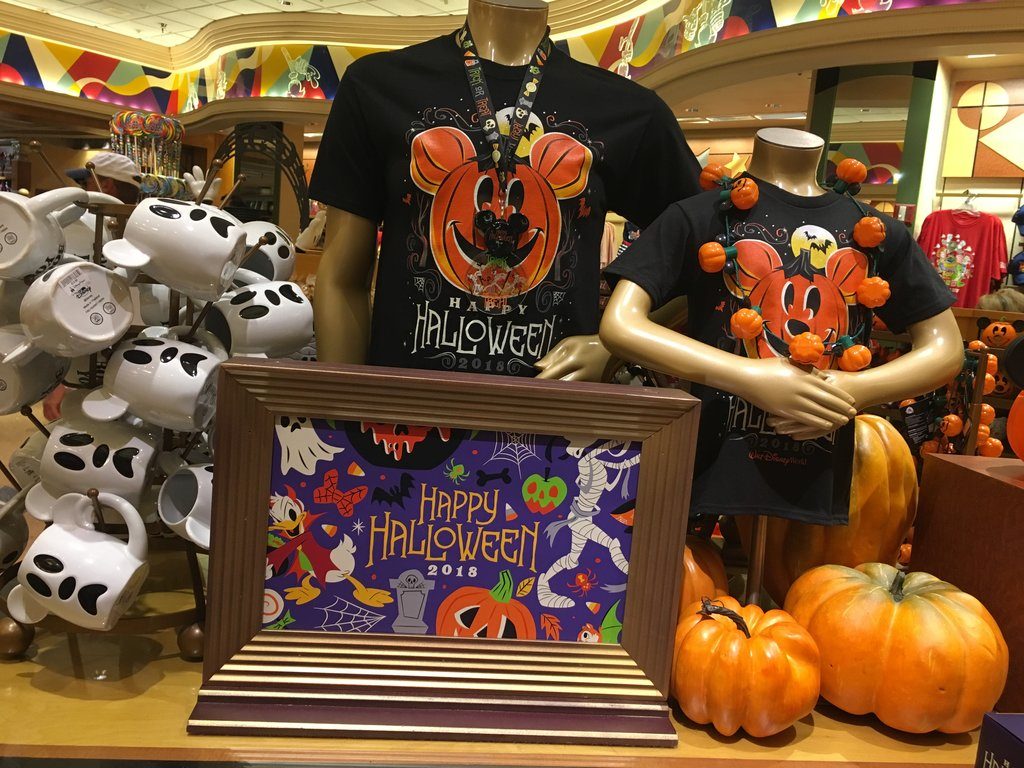 #4 Main Street U.S.A.
It's not just Mickey pumpkins everywhere at the Magic Kingdom. Orange and yellow bunting hangs from the windows on Main Street U.S.A., the lampposts have wreaths made of fall leaves, and scarecrows stand in Town Square. Seeing Main Street in the fall is pure nostalgia and hits grownups in the heart most of all.
However, beware of the ripple effect of being immersed in Disney's autumn décor. Ten years ago, I think my Halloween decorations consisted of a paper skeleton and ceramic pumpkin. Today, it takes FOUR Rubbermaid bins to store it all.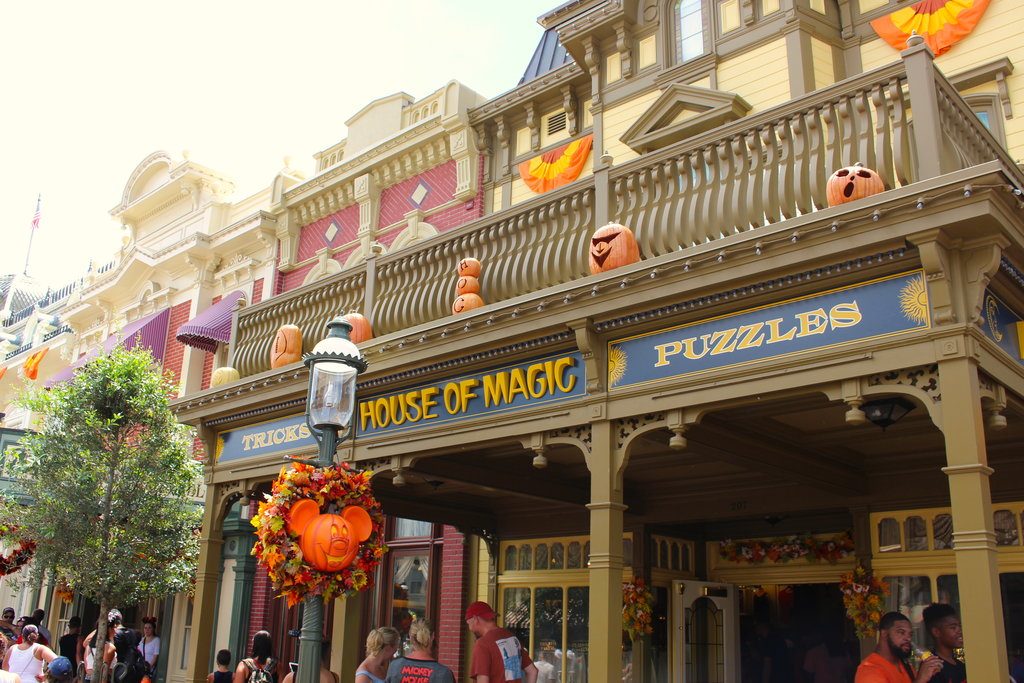 #5 The Food
Fall brings out hundreds of additional food options all around Walt Disney World. For the dessert lover, there are the caramel apples, sugar cookies, cupcakes, and Rice Krispy Treats all decked out for Halloween. If you like frosting and caramel, you are in luck. If you're a pumpkin spice fan-there are churros, ice cream, and coffee drinks available.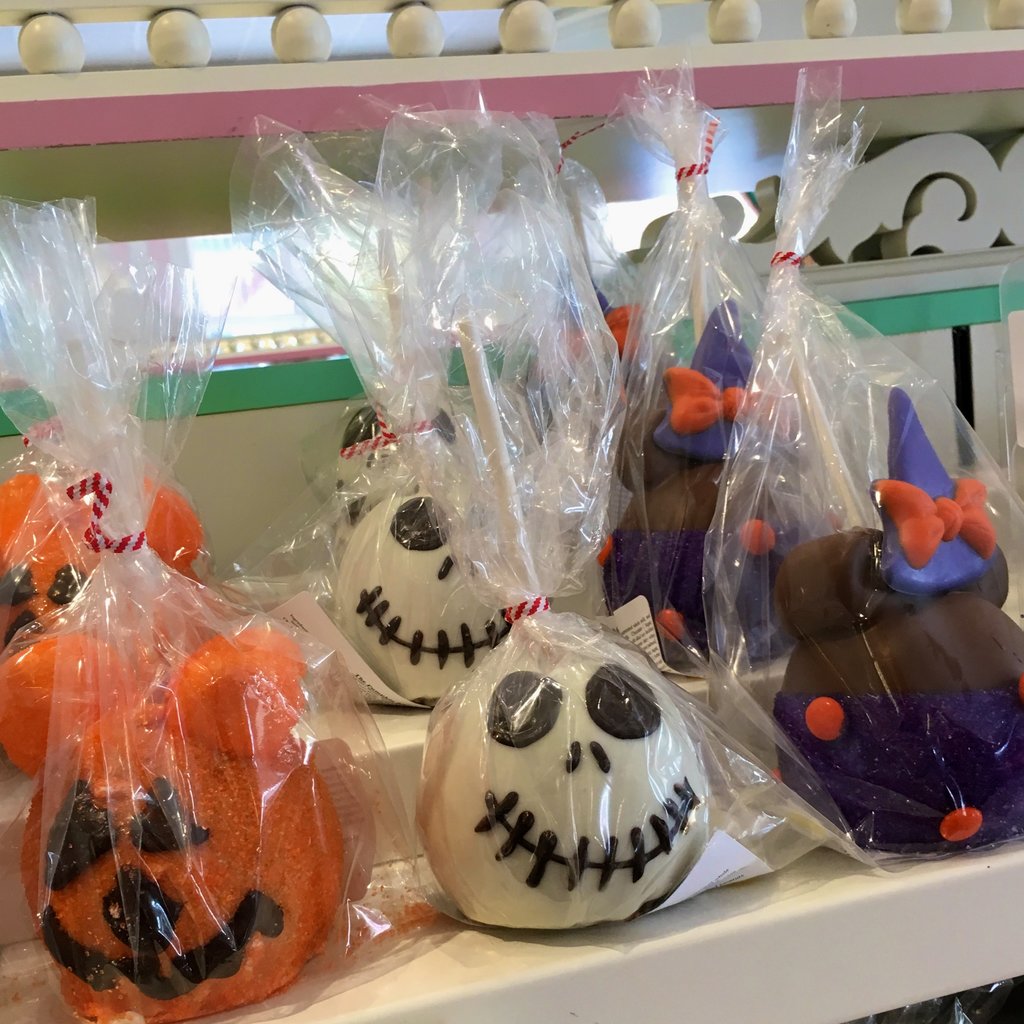 Epcot's International Food and Wine Festival (Aug. 30-Nov. 12) offers more than 280 additional food and drink options this time of year. These are small plates and pours usually priced between $4 and $8. It's an awesome way to have your own private progressive dinner: an aperitif at the Light Lab, soup in Canada, salad in India, entrees in Brazil, or Hawaii, or Japan (or all three), dessert at the Chocolate Studio, and a nightcap in France or Ireland.
The Disney Parks Blog just added a great post on October food that you really should see. Another great resource to learn more about what food is available this time of year is the Disney Food Blog. Check it out.
While there's never a bad season to visit, fall holds a special place in the hearts of holiday-lovers. What's your favorite Disney season? Let us know in the comments below.
Follow MAIN STREET POP IN on