If you're visiting Disney in the summer, it's great to carve out some time for a water park—either Typhoon Lagoon or Blizzard Beach.
Both water parks have fun themes and a whole day's worth of activities. (By a vote of 3-1, my family prefers Typhoon Lagoon, but that's another story. Click here to read more.)
This past August, we spent one whole day at Typhoon Lagoon, and we could not have had more fun. A freak 20-minute downpour even hit when we were in line for the Crush N' Gusher slides. Since there was no thunder or lightening, the lifeguards said it was okay to plunge down rain and all. Now that's the ultimate in theming!
Obviously, the Florida sun is pretty intense in August, and I wanted to guarantee that I'd have a home base with some protective shade for the family. I also wanted space where we could spread out and an area with a little quite for beach reading and maybe a nap.
I got all of that by calling ahead and reserving a Beachcomber Shack.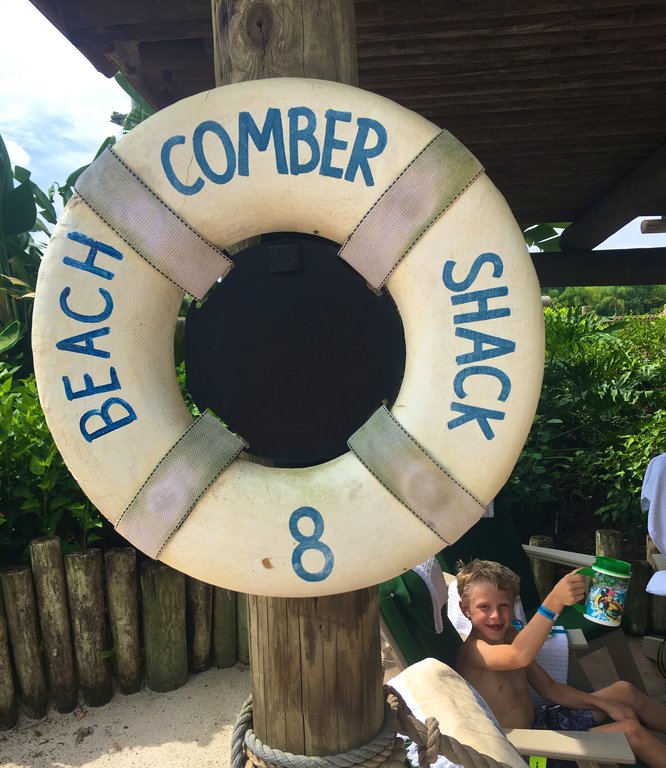 So, what is a Beachcomber Shack?
Beachcomber Shacks are private shelters with cabana-like service for parties of six (although you can grant access to up to 10 guests if you pay a little extra). Each shack has six cushioned chairs, a high-top table, a locker, tons of towels, a cooler filled with ice and bottled waters, a refillable drink mug for each guest, and a personal attendant.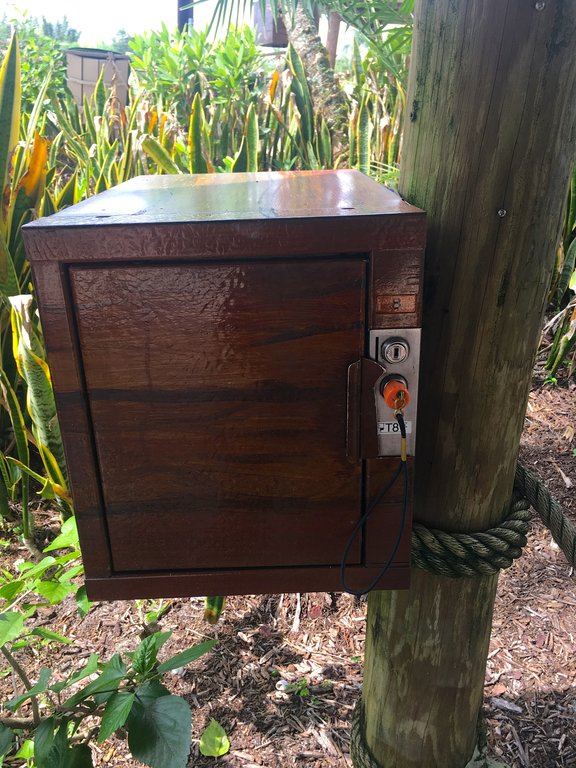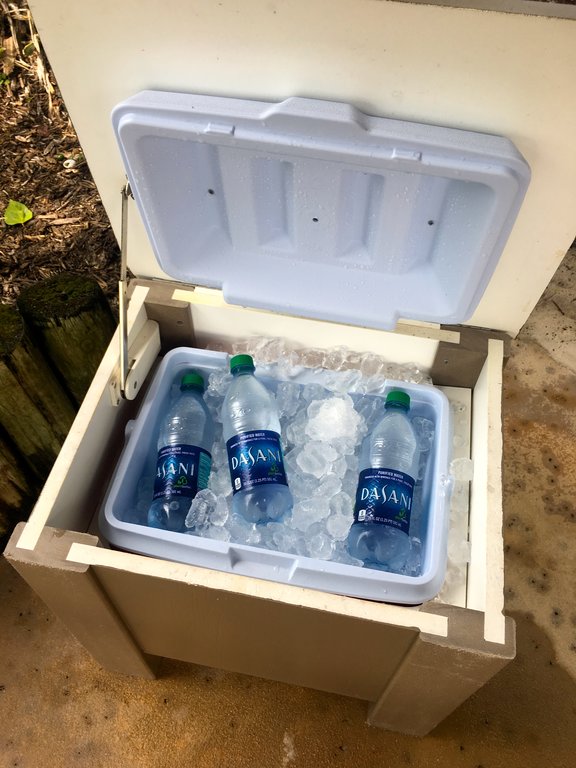 The personal attendants are a great perk. Not only are they there to check on you to make sure all is well; they also take your food, drink, and ice cream orders and have them delivered right to your Shack.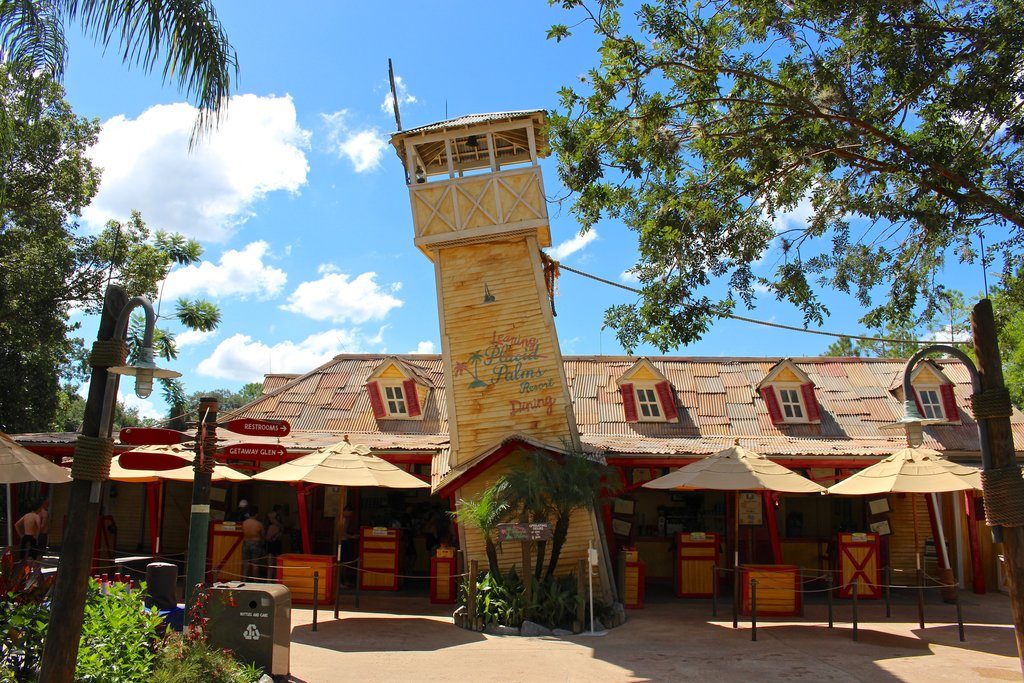 The Shacks are also shelters if a quick storm pops up (which happens a lot in the summer). Even if the pools and slides must temporarily close for thunder and lightning, you're allowed to shelter in your Shack until the weather clears.
There are many different advantages to renting a Beachcomber Shack. If you have young kids or elderly people in your party, it's an excellent way to keep them sheltered and cool while the rest of the group is enjoying the Surf Pool (a wave pool), Castaway Creek (a lazy river), or the numerous water slides.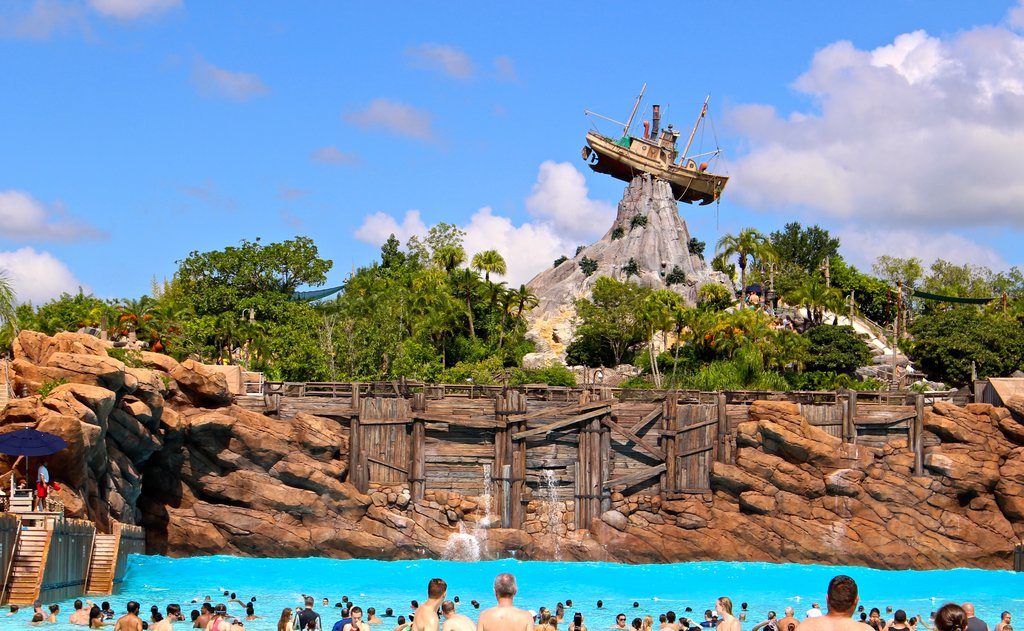 As a parent, I liked being able to read in the shady location while my kids went off exploring. The kids also loved the refillable mugs and made sure they tried as many Fanta flavors as possible during the day. Because we had a birthday person with us, our attendant, Dennis even surprised us with a sand pail filled with ice cream.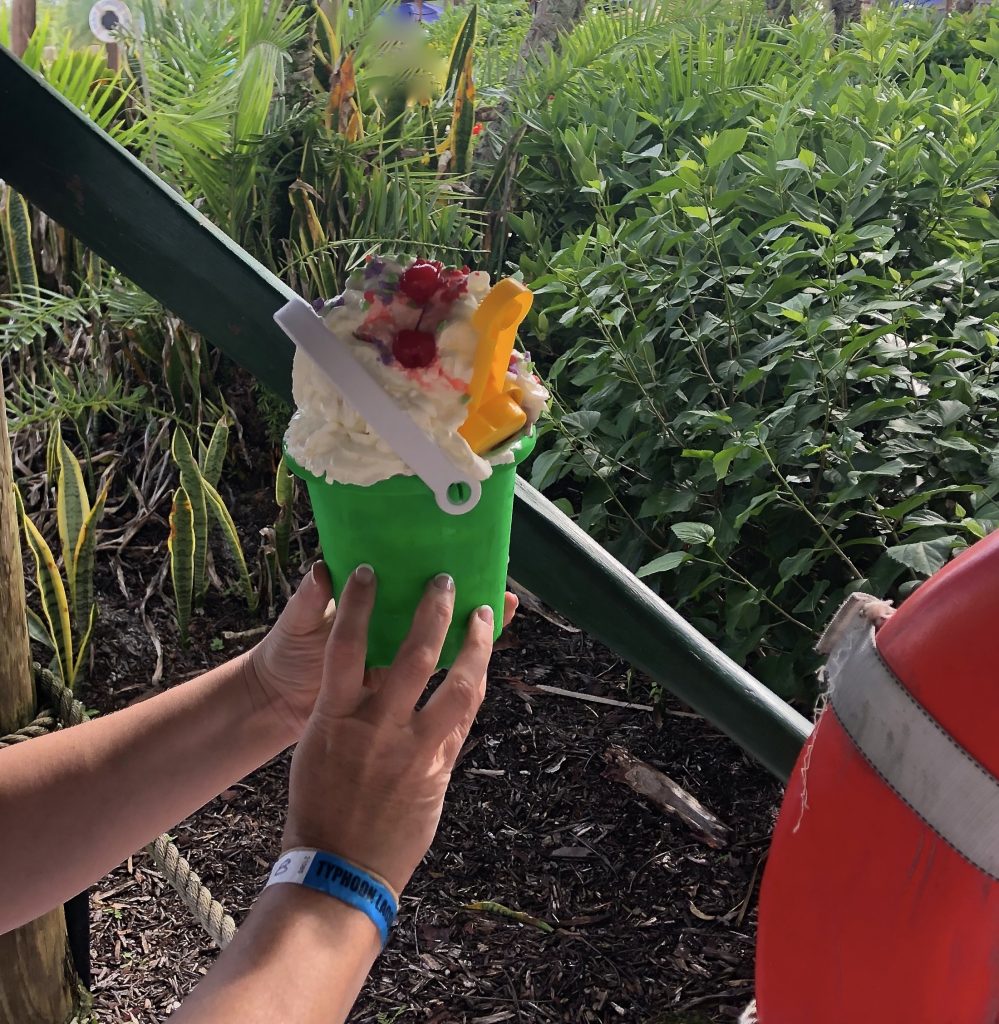 Now, a Beachcomber Shack is quite a splurge at over $360 for six people (in addition to the price of admission). But, to ease my conscience, I did a little math. When compared to the highest cost for six people to spend a Saturday at the Magic Kingdom ($750) to the price of six people spending a Saturday at Typhoon Lagoon with a Beachcomber Shack ($774), the water park with Shack experience only cost me $24 more. To me, that was well worth the convenience, relaxation and added sun protection.
I was really sad to leave Typhoon Lagoon and our Beachcomber Shack when the day was done. The service was excellent and the setup very comfortable. Blizzard Beach offers a similar private space to rent called Polar Patios. However, the Patios aren't covered—so I feel the Beachcomber Shacks are the superior choice.
As a Disney fan that loves to visit in August, I think there will be many Beachcomber Shack visits in my future.
Thanks For Popping In!
Click Here To Subscribe To The Main Street Pop In Newsletter. It's FREE!
Follow MAIN STREET POP IN on
facebook
instagram
twitter