Pinocchio is one of the most translated books in the world. Only the Bible, the Quran, and The Little Prince rank higher. Written by Carlo Collodi in 1881 as a magazine series and then published in book form in 1883, Pinocchio is considered a masterpiece of Italian literature.
Walt Disney Studios released the animated film version of Pinocchio on Feb. 7, 1940, at a cost of $2.6 million. Artistically, the film was brilliant, but it lost the company about $1 million (which had a hard time bringing the film to audiences in the midst of World War II starting in Europe.)
So, how did Pinocchio go from a box-office disappointment to an animated classic? It was Disney's great artistry and unforgettable songs coupled with the exceptional writing of Carlo Collodi (the pen name for Italian author Carlo Lorenzini).
The film endured by being shared with future generations and having its characters and settings added to the Disney theme parks. All of this helped Pinocchio become a part of western culture. Let's face it, who doesn't know the meaning of this 🤥 emoji?
True to form, Disney had to cut much from original story due to time restraints and to make the film less scary. What stayed were Collodi's main characters and four major plot points.
Pinocchio is promised by the Blue Fairy that if he is "good" he can become a "real boy".
Pinocchio's nose grows when he tells a lie.
Pinocchio skips school to visit Pleasure Island (called Playland in the book) and turns into a donkey; and
Geppetto is swallowed by a giant ocean creature and Pinocchio rescues him.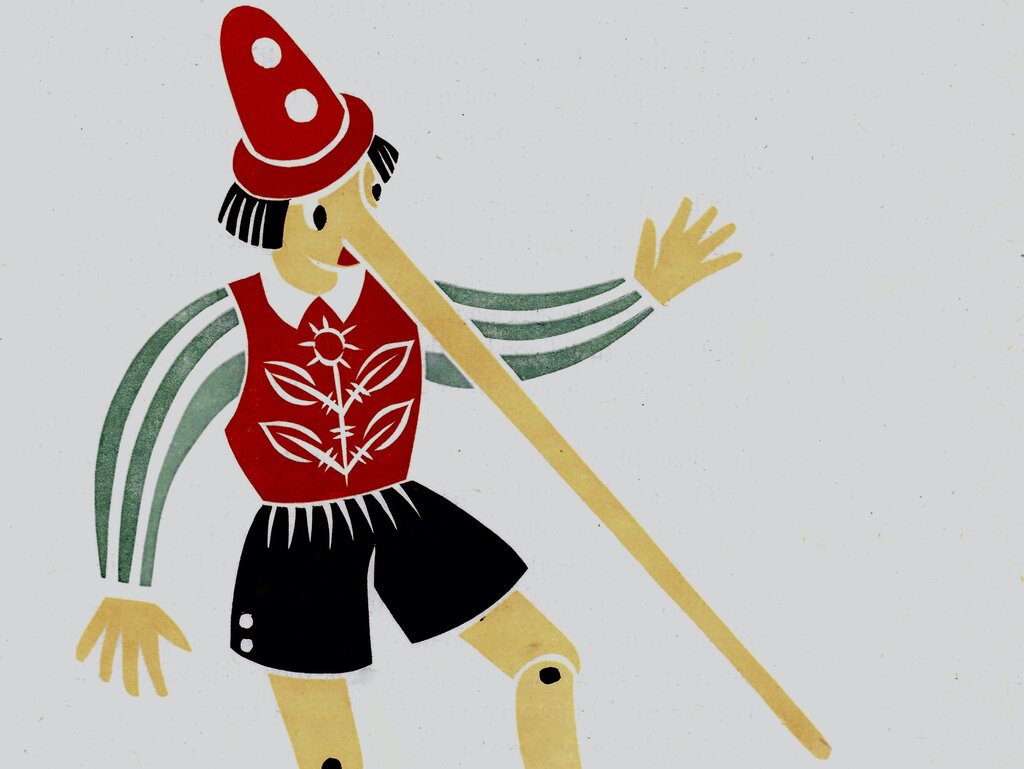 As can be expected by a Disney movie, the animated film is a happier more sanitized version of the original tale. In Collodi's book, Geppetto is not the clean, well-off clockmaker we see in the movie. He is extremely poor and on the brink of starvation. Collodi's Pinocchio is unlikeable. He doesn't share, gets Geppetto thrown in jail, and kills the "Talking Cricket".
Historians note that Collodi was a great proponent of public education and used his Pinocchio series to warn society about the dangers of not sending children to school. Collodi preached that not educating a child would condemn that child to a life of poverty and hard labor. His warnings are seen repeatedly in the Pinocchio story.
Collodi also used Pinocchio to point out societal wrongs, such as police arresting the wrong people, the lack of justice in the courts, and the incompetency of doctors.
The original tale is certainly more PG-13 than the Disney film. Pinocchio faces several deadly situations such as being lynched, almost cannibalized, and drowned. (Thankfully, Pinocchio never stays "dead" because he's a puppet.)
On a positive note, if you enjoy the character of Pinocchio, there are many more adventures to enjoy in the Collodi book. The puppet visits The Field of Miracles, does jailtime, outwits a deadly snake, works as a guard dog, and saves the life of a police dog who returns the favor.
Collodi's Pinocchio has an uncanny way of making friends who continue to advise and help him no matter how many times he lets them down. Along the way, Pinocchio learns from his mistakes and becomes more caring as his story progresses. You'll be surprised at how many times you'll find a phrase of Collodi's that could easily appear in a modern-day children's book, such as "A good action is never forgotten." or "We need to be kind to everyone if we want to be treated with the same sort of kindness."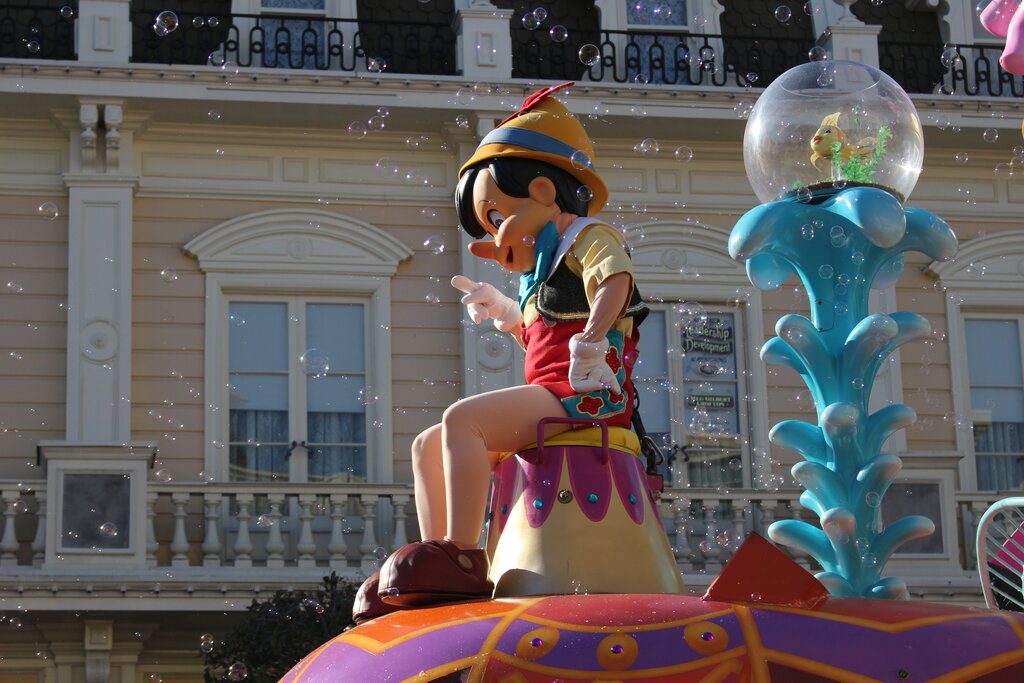 Some may lament the "Disney-fication" of Pinocchio, but it's possible that the story would not be as well known today without the animated-film?
The idea that good things come to those who are brave, truthful, and unselfish is the lasting lesson of the Pinocchio story.
Carl Van Doren, who wrote the introduction in the 1937 translation, said it best, "Most of the other heroes stand as examples of how children became men or women. Pinocchio is a hero who after many adventures became a child."
And we have Carlo Collodi and Walt Disney to thank for that!
Sources used for this post: Disney A to Z: The Official Encyclopedia (5th Edition – 2016) by Dave Smith; The Art of Walt Disney (New Concise Edition – 1975) by Christopher Finch; Disney's Art of Animation: From Mickey Mouse to Beauty and the Beast by Bob Thomas (1991); The Adventures of Pinocchio: Story of a Puppet by Carlo Collodi, Translated by John Hooper and Anna Kraczyna (2021); Pinocchio: The Adventures of a Marionette by Carlo Collodi, Translated by Walter S. Cramp (1937)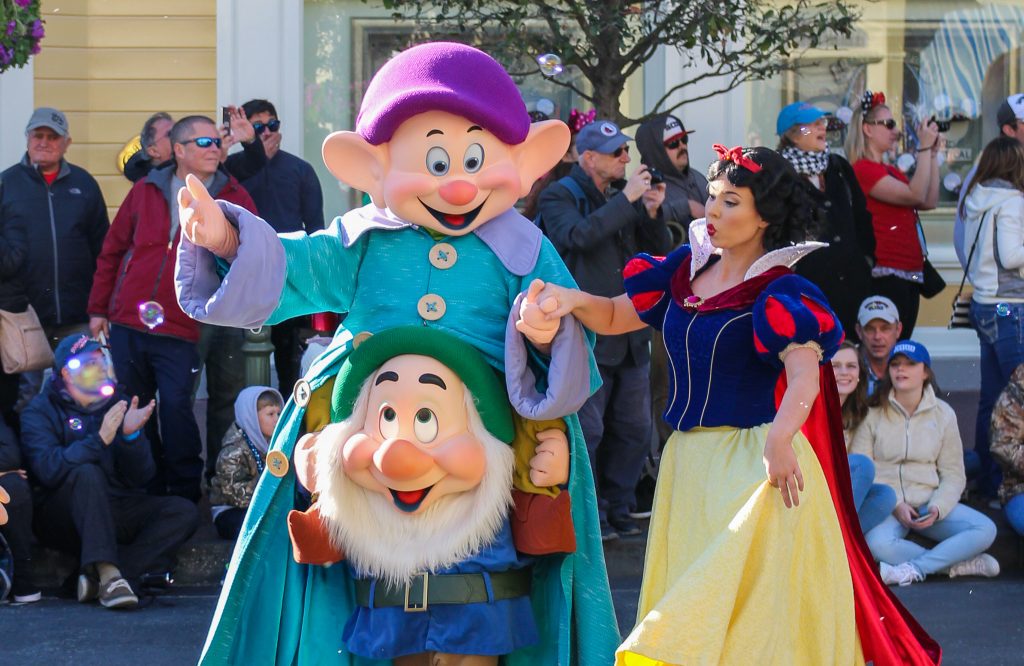 Connections to Pinocchio inside of the Walt Disney World (Florida) theme parks include:
"When You Wish Upon a Star" the Oscar-winning song from Pinocchio is the unofficial theme song for The Walt Disney Company. It can be heard at the start of Disney movies and in the parks for nearly every grand celebration.
Characters – Pinocchio rides on a float of Monstro the Whale in the daily Festival of Fantasy Parade. Jiminy Cricket dances in front the float with Alice and the Mad Hatter.
Pinocchio Village Haus is a quick service restaurant with indoor and outdoor seating in the Magic Kingdom. The restaurant has been a part of Fantasyland since opening day on Oct. 1, 1971. Inside is a cottage setting similar to Geppetto's shop. On the walls are beautiful murals from the film. (The best part of the restaurant; however, are the windows that look down onto the "it's a small world" attraction boats.)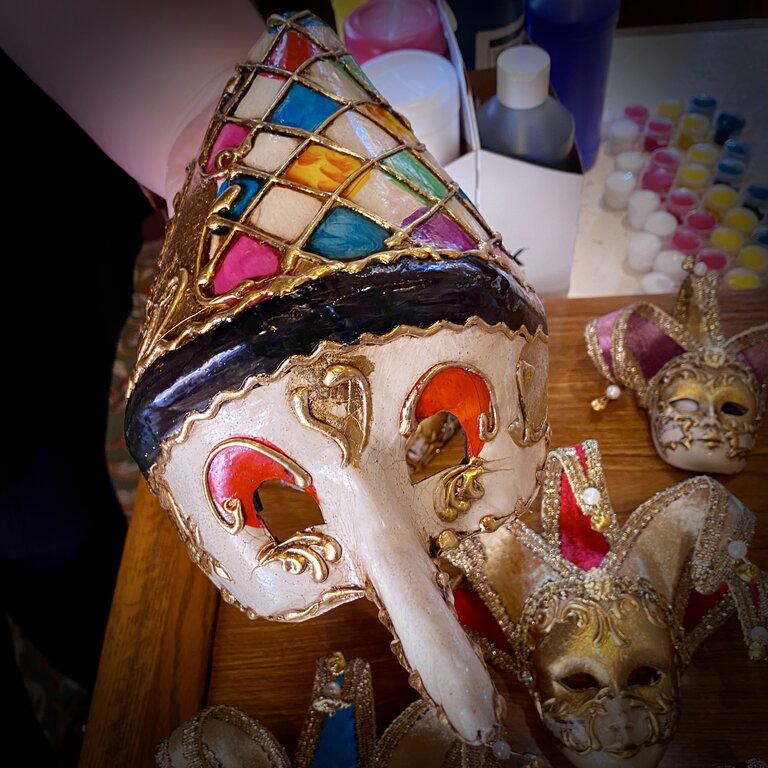 EPCOT's Italy pavilion does not pay as much homage to Pinocchio as it should (in my opinion), but it does feature some souvenirs that honor the character. While reading the Collodi book, the author's description of the stoves in Pinocchio's village bring to mind the monstrous ovens Disney's Via Napoli restaurant uses to cook its wood-fired pizzas.
This connection is out there, but while watching the Disney film, I notice the kids on Pleasure Island gnawing on turkey legs. Those turkey legs sure reminded me of the popular snack served at several spots in Walt Disney World. Last time we checked, the could be found at Prince Eric's Village Market (Magic Kingdom-Fantasyland) Sleepy Hollow (Magic Kingdom-Liberty Square), Liberty Square Market (Magic Kingdom-Liberty Square), Fife & Drum Tavern (EPCOT's American Adventure pavilion), Tortuga Tavern (Magic Kingdom-Adventureland), and The Smokehouse at House of Blues (Disney Springs).
And while we don't like to dwell too much on what "used to be" at Walt Disney World. We'd be remiss not to mention that at one time, most of Disney Springs was known as Pleasure Island. By day it was a shopping and eating area. At night, it was a grown-ups only club and bar scene loved most for the infamous Adventures Club (may it rest in peace).
There are many, many more (and better) Pinocchio Park Connections at the Disney parks in California and overseas. Disneyland in California, Tokyo Disneyland, and Disneyland in Paris all have a dark ride called Pinocchio's Daring Journey.
Thanks for Popping In!
Click Here to Subscribe to our FREE Main Street Pop In Newsletter. Every month, we "POP IN" and take a Quick Trip to Disney!
Have a question or a suggestion for a future post? Email us at info@mainstreetpopin.com
Follow MAIN STREET POP IN on
facebook
instagram
twitter