Location: EPCOT's World Discovery neighborhood in the Wonders of Xander pavilion
Ride Type: Family-friendly rollercoaster
Height Requirement: 42 inches
Movie Tie-in: Guardians of the Galaxy 
Music: Guests won't know which classic song they will hear on their ride, but the choices include: "September", "Disco Inferno", "Conga", "Everybody Wants to the Rule the World", "I Ran", and "One Way or Another"
Backstory: The villainous Eson plans to use cosmic jump-points to change the course of humanity.
Although Marvel is a HUGE part of the Disney company, there is not much of a superhero presence at Walt Disney World in Florida. A weird agreement crafted in the 1990s between Disney and Universal doesn't allow Disney to feature Avenger and Fantastic Four characters in its parks east of the Mississippi.
So how did Disney get away with building a Guardians of the Galaxy attraction in Florida?
Technically, the Guardians aren't "Avengers" nor was Universal already featuring them at its park, so it made the Guardians free game for Disney to use.
Now that's the stuffy, corporate reason EPCOT is now home to the newest family rollercoaster. But we like the "Disney-fied" reason for Guardians of the Galaxy: Cosmic Rewind's existence. According to Disney, "Star-Lord visited EPCOT as a child and loved the experience so much that he suggested the Disney park as the perfect place for Xandarians to connect with Terrans."
Whatever your interest in Cosmic Rewind may be, the team is in agreement that it is an attraction worth visiting.
The adventure starts at the entrance, where a full-size Starblaster ship rests in a docking stand outside the Wonders of Xander pavilion. From there, guests enter an interactive queue through The Galaxarium, the Xander Gallery, and into the Phase Chamber.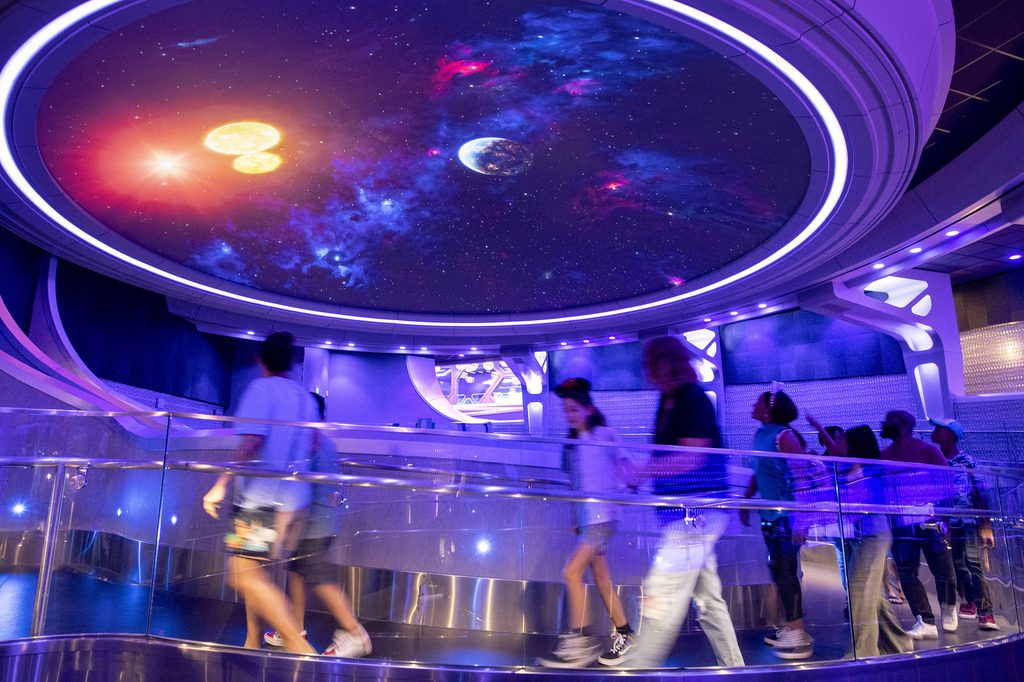 Now remember, like all new Disney attractions, the wait for Cosmic Rewind will be long one. So be prepared. However, if you'll do anything to avoid hours of standing in line, there is an option to pay for spot in the shorter Lightening Lane. (The cost was $17 per person at the time our team took that option in June of 2022.)
Once guests have teleported from EPCOT to Nova Corps, they are ready to board a very large and comfortable rollercoaster ride vehicle. But beware, if you are prone to motion sickness, this ride may make you feel a little nauseated.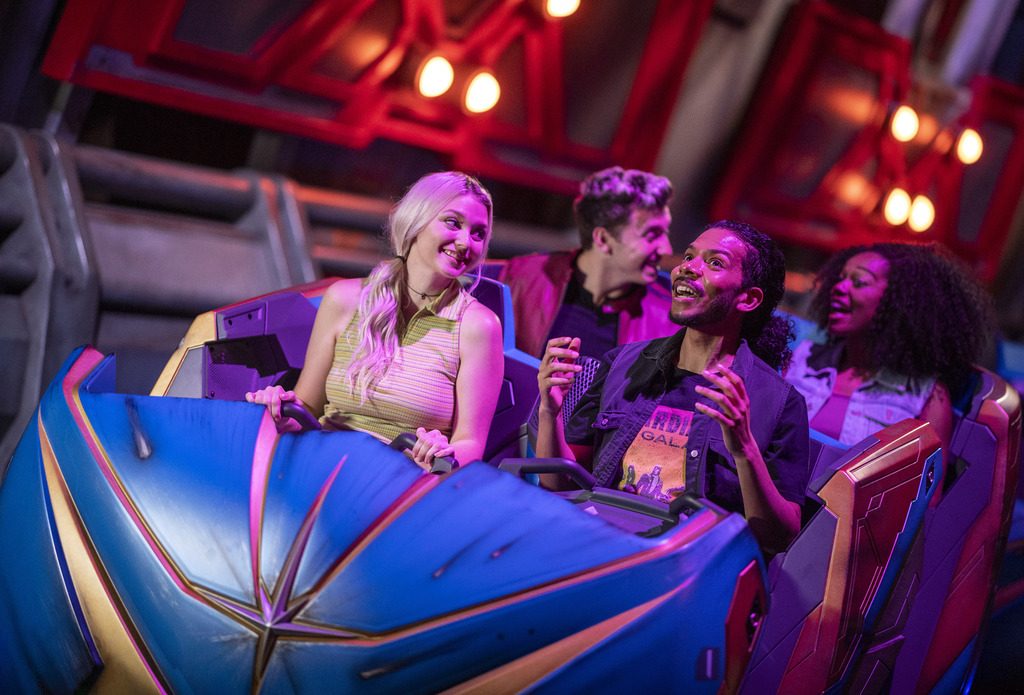 There's a lot of classic Disney elements to Cosmic Rewind as well as innovative technology. For the classic elements, it is a dark ride that leads guests through a story. It also features Omnimover technology, which Disney invented to turn guests toward the story's action (just like the Haunted Mansion). In fact, Disney calls this an "Omni-coaster".
What's innovative about the ride is how it moves. It features a reverse launch, individual movement for each 4-person ride vehicle, and sideways motion.
The projections effects really make the story come to life. Screens are football field size, and the jump points look amazing. Watching the Guardians films isn't necessary before riding this attraction, but it certainly adds to the understanding of the storyline associated with it.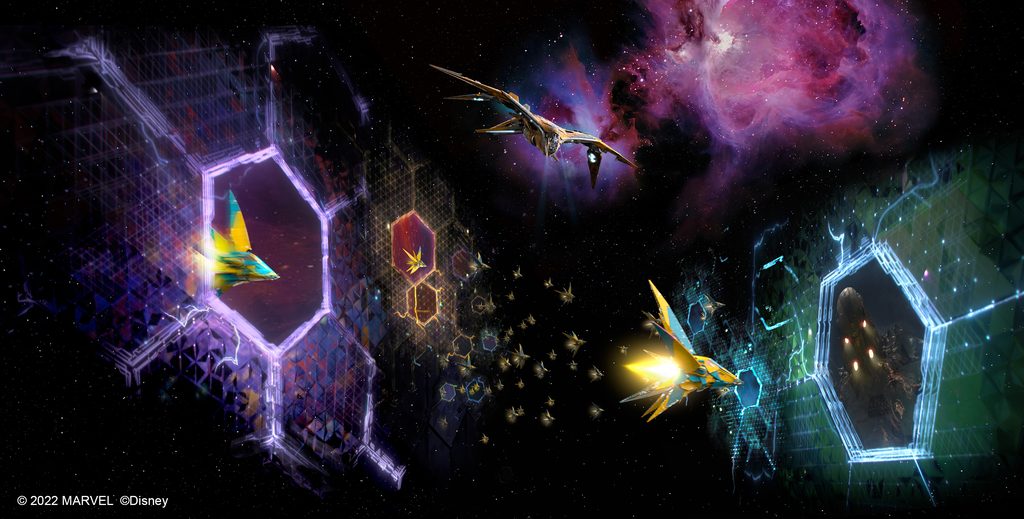 Cosmic Rewind is truly an experience that is hard to describe, but if you enjoy rollercoasters, the team highly recommends it. No, it's not the fastest, tallest, biggest drop, kind of rollercoaster. It is more of a complete immersion into a Guardians of the Galaxy film.
It took some time for a few superheroes to make their way to Walt Disney World, but for coaster fans, it's been worth the wait!
Thanks for Popping In!
Click Here to Subscribe to our FREE Main Street Pop In Newsletter. Every month, we "POP IN" and take a Quick Trip to Disney!
Have a question or a suggestion for a future post? Email us at info@mainstreetpopin.com
Follow MAIN STREET POP IN on
facebook
instagram
twitter