The next time you're in Hollywood Studios and find yourself craving a sweet snack, give the Wookie Cookie a try. Named in honor of everyone's favorite walking carpet, Chewbacca, the Wookie Cookie is a big snack for a small price (only $5.99).
The dessert is two oatmeal cookies held together with vanilla cream filling and topped with a milk chocolate sash that looks just like Chewy's bandolier.
The team described the Wookie Cookie as "a Little Debbie Oatmeal Cream Pie to the extreme." Which means it's bigger, fresher, and several notches better because of the milk chocolate addition.
As far as we know, the Wookie Cookie is only available at Backlot Express, next to the Star Tours attraction.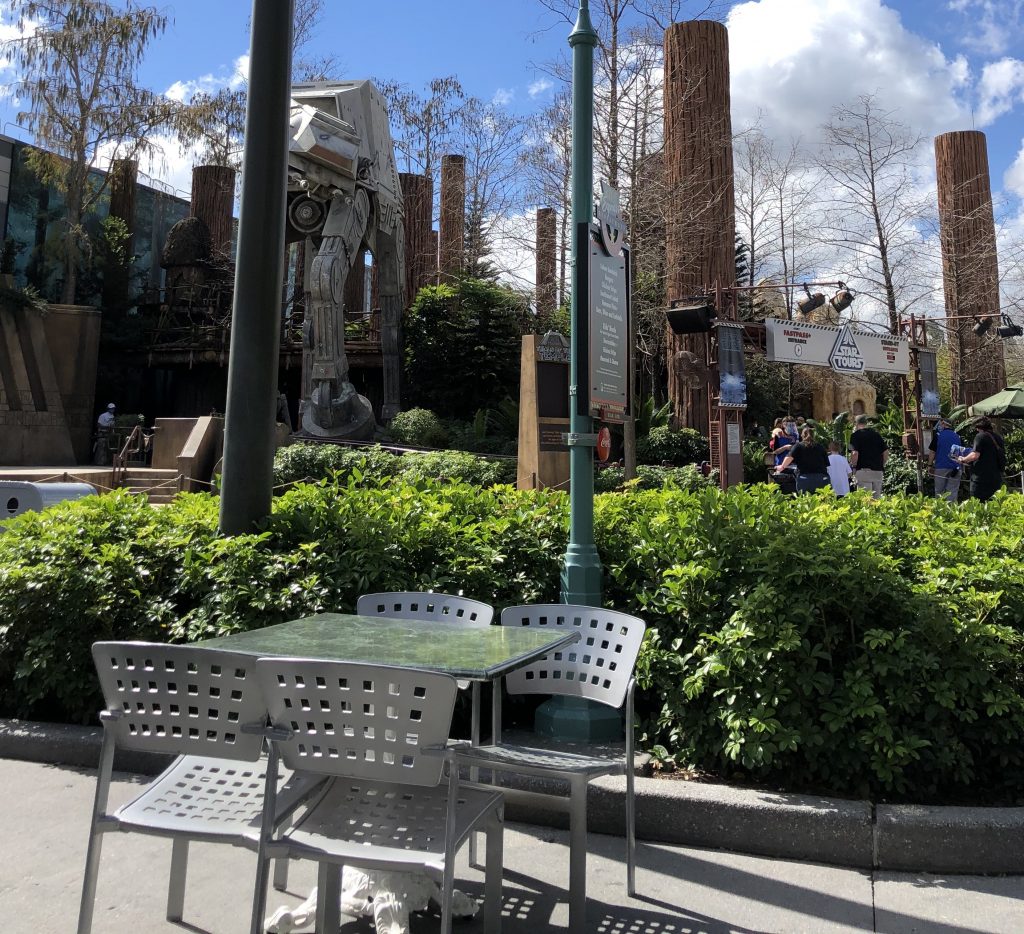 To see more of our Primo Eats Series, CLICK HERE.
Thanks for Popping In!
Click Here to Subscribe to our FREE Main Street Pop In Newsletter. Every Monday, we "POP IN" and take a Quick Trip to Disney!
Have a question or a suggestion for a future post? Email us at info@mainstreetpopin.com
Follow MAIN STREET POP IN on
facebook
instagram
twitter