Ever since the Jungle Cruise attraction received a 2021 update with backstories related to the Society of Explorers and Adventures (S.E.A.) fans have been wondering if more S.E.A.-related projects are to come.
At the 2022 D23 Expo, fans were given some tidbits of what's to come, but not the announcement they were hoping for (more on that later).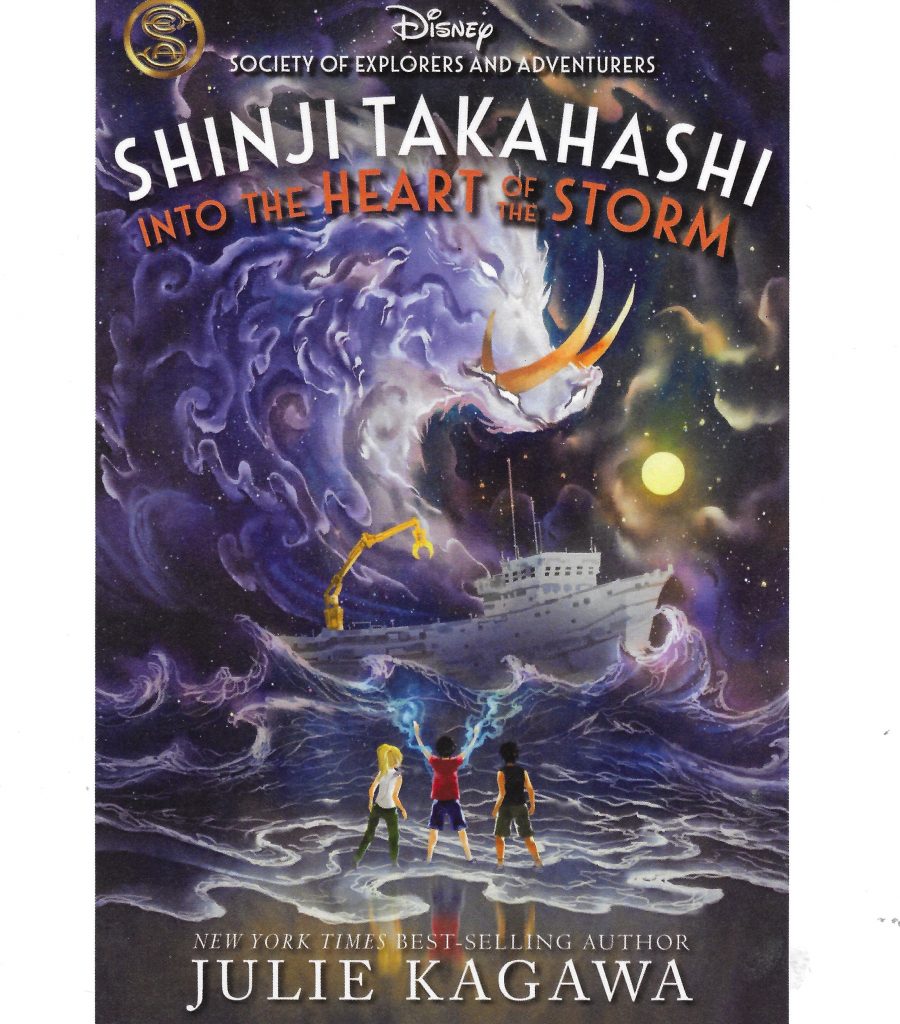 According to the D23 Panel — including Mark LaVine, head of Story Development; Charlie Watanabe, senior story editor; Juleen Woods, brand management; and Kiran Jeffery, vice president, Content and Partnership Planning — new S.E.A. members are coming, something top-secret will be added to Disney+, a second novel is in the works as a follow up to Shinji Takahashi and the Mark of the Coatl by Julie Kagawa, and Imagineers are looking for ways to logically expand S.E.A.'s presence in both Disneyland Paris and Animal Kingdom.
So, for those who are not familiar S.E.A., what is it?
According to the panel, "it is a global organization to right wrongs."
Who are the members of S.E.A.?
Those featured during the panel included:
Lord Henry Mystic, an English aristocrat who travels with a monkey named Albert and collects unusual objects. Lord Mystic's treasures are housed in Mystic Manor (Hong Kong Disneyland) and The Explorers Club Restaurant (Hong Kong Disneyland).
Captain Mary Oceaneer, a featured character at Disney Cruise Line's Oceaneer labs and Miss Adventure Falls (Typhoon Lagoon). Her portrait hangs in Mystic Manor (Hong Kong Disneyland).
Dr. Albert Falls, founder of the Jungle Navigation Co., his boats offer the Jungle Cruises (Magic Kingdom and Disneyland). Schweitzer Falls is named after him.
Camelia Falco, the first woman to be inducted into S.E.A., developed the Dream Flyer, the ride vehicle for Soaring: Fantastic Flight (Tokyo DisneySea).
Barnabas T. Bullion, founder of the Big Thunder Mining Company, which mines gold at Big Thunder Mountain (Magic Kingdom and Disneyland) despite local warnings that the mountain protects its riches.
Dr. Kon Chunosuke, a character introduced on the Jungle Cruise attraction in 2021 (Magic Kingdom and Disneyland), is an entomologist. On the Jungle Cruise, Dr. C is one of the characters climbing the pole to escape the Rhino.
Harrison Hightower III, known as the "corrupt" member of S.E.A., Hightower plunders cultural relics. He stole the Shiriki Utundu idol from Africa and is believed to have died in an elevator accident (Tower of Terror Tokyo DisneySea).
Now for the elephant in the room.
During the question and answer portion of the session, inquiries came up about the Adventures Club — a former nightclub on Pleasure Island that had a massive cult following and was revealed several years ago to have been founded by a member of S.E.A. Fans wanted to know, "would the Adventurers Club ever return?"
It was clear the panel knew this question would be asked, but not a shred of hope was offered to suggest a reopening of the beloved Club. For now, the addition of more S.E.A. characters and park Easter Eggs will have to suffice.
Kungaloosh!
References: D23 2022 Expo Panel: Inside Look at the Society of Explorers and Adventurers, 9/9/22; https://disney.fandom.com/wiki/Society_of_Explorers_and_Adventurers; https://jungleskipper.com; Disney A to Z The Official Encyclopedia – 5th Edition by Dave Smith
Thanks for Popping In!
Click Here to Subscribe to our FREE Main Street Pop In Newsletter. Every month, we "POP IN" and take a Quick Trip to Disney!
Have a question or a suggestion for a future post? Email us at info@mainstreetpopin.com
Follow MAIN STREET POP IN on
facebook
instagram