I received so many emails, recommendations, and questions before and after my solo trip to Disney that I thought I'd do a follow up blog to describe how it all went.
That did not happen. Even though I only had my own agenda to deal with, I STILL couldn't get everything on my "to do" list accomplished. Not even close.
First, let me tell you that practically nothing turned out as I planned. I was confident that in four days, I would explore all the parks, hit Disney Springs for a shopping spree, and enjoy every amenity at my resort.
But mission accomplished or not, I did have a great time. If you're thinking of going solo to Disney, here's what I learned:
#1 Stay Close to Where You Want to Be
I splurged on my resort stay because I thought as a solo traveler, I would be spending a lot of time there. I chose the Beach Club for its location, pool, and many places to hang out. It ended up being the perfect location for attending Epcot's Flower & Garden Festival.
You see, the Beach Club is right next to the International Gateway entrance to Epcot. It took me about 5 minutes to walk from my room to the park. Because of that I was able to make several visits to Epcot and pop in for food whenever the mood struck. Why settle for just OK pizza from the boardwalk when I could be in the U.K. for fish and chips or Morocco for chicken shawarma in a matter of minutes?
In addition to its primo location, Beach Club is also famous for its gigantic pool—Stormalong Bay. I made pool-time a daily occurrence, and discovered my favorite hangout was the top of the gazebo.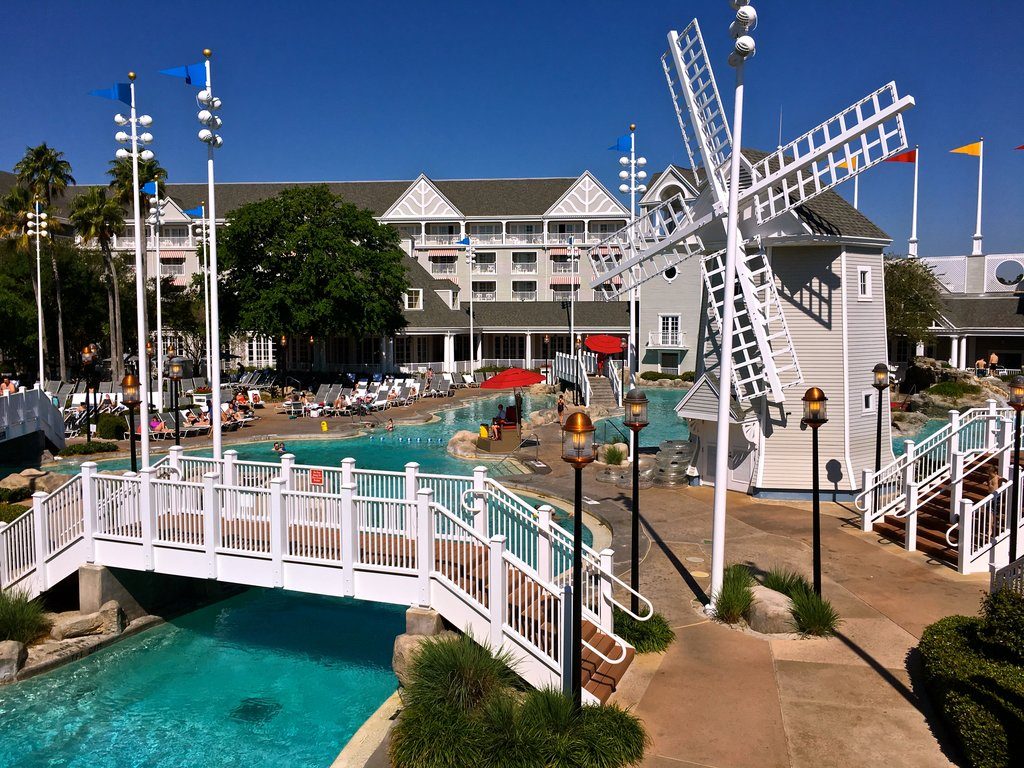 #2 Take Advantage of Extra Magic Hours
Disney resort guests get extra hours in the park—either in the morning or at night. When traveling with a group, it's really hard to get everyone up and out for those early Extra Magic Hours. But solo! It was easy to make the Magic Kingdom's 7 a.m. rope drop.
I actually got to see the park just after sunrise. Being a party of one, also made the cost of doing a private tour much more affordable. I treated myself to a one called, From Marceline to Magic Kingdom (read more about that here). Tours are a great way to have a Disney Day on your own. This one was my first, but it definitely won't be my last.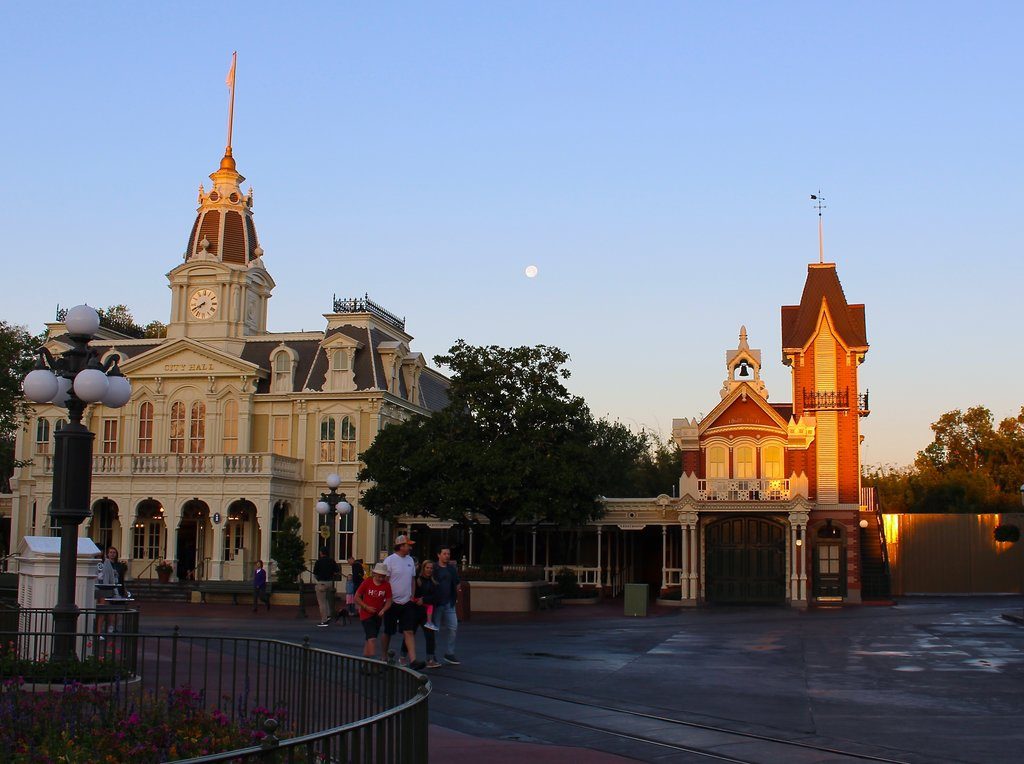 #3 Single Riders Get Pulled Ahead
Riding attractions on my own was no big deal. Most Disney queues are part of the story, so there is lots to observe during waits. Chatting with fellow riders is also a helpful way to pass the time. I always ask what people think of their resort or the food they've eaten that day.
As a single rider, I was pulled ahead in line several times. That's because Disney likes to send off its ride vehicles full, so cast members are also often looking for a party of one to make that happen. I was happy to oblige.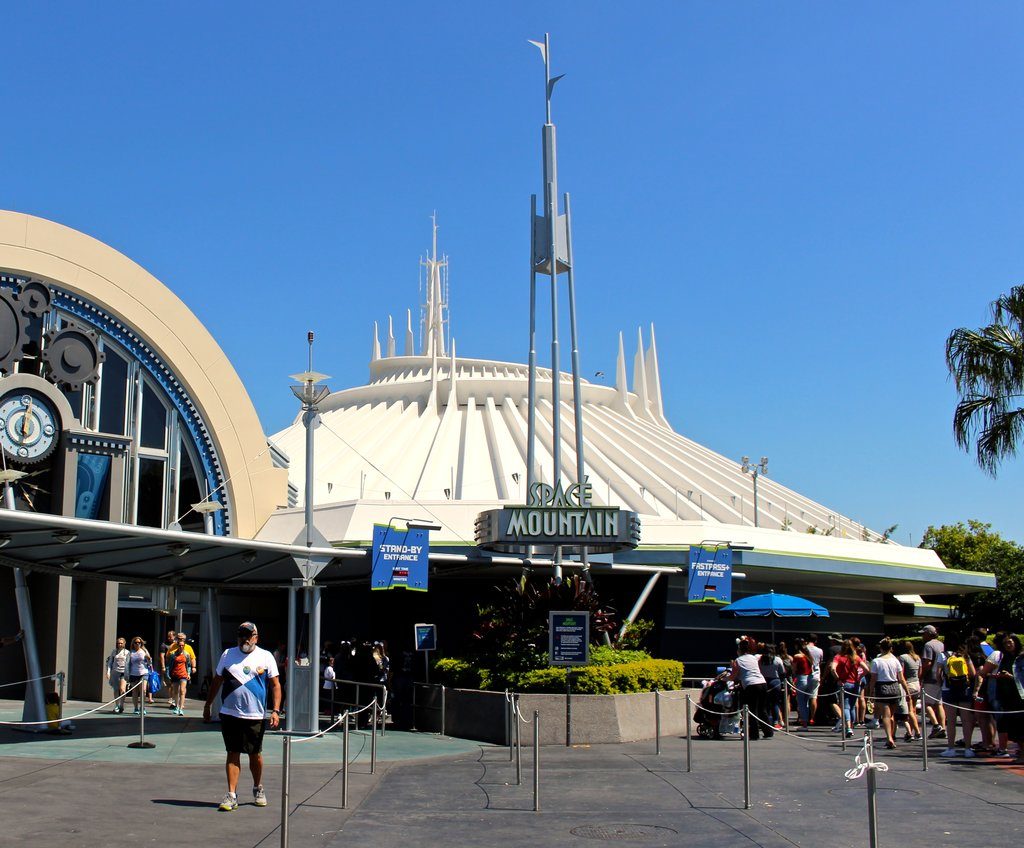 #4 Find the Lounge
Eating alone was the one thing I wasn't looking forward to on my solo trip. But luckily, I received a tip from a reader that made dining alone a lot less intimidating.
The tip was, 'dine in the lounges attached to your favorite restaurants.' It worked. I enjoyed some great grub without a reservation by just sitting at a lounge bar or bistro table. Try this at The Hollywood Brown Derby or the Nomad Lounge located next to Tiffins Restaurant. Resorts also have some great lounges for food, too. I had a spectacular lobster roll at the Ale and Compass Lounge.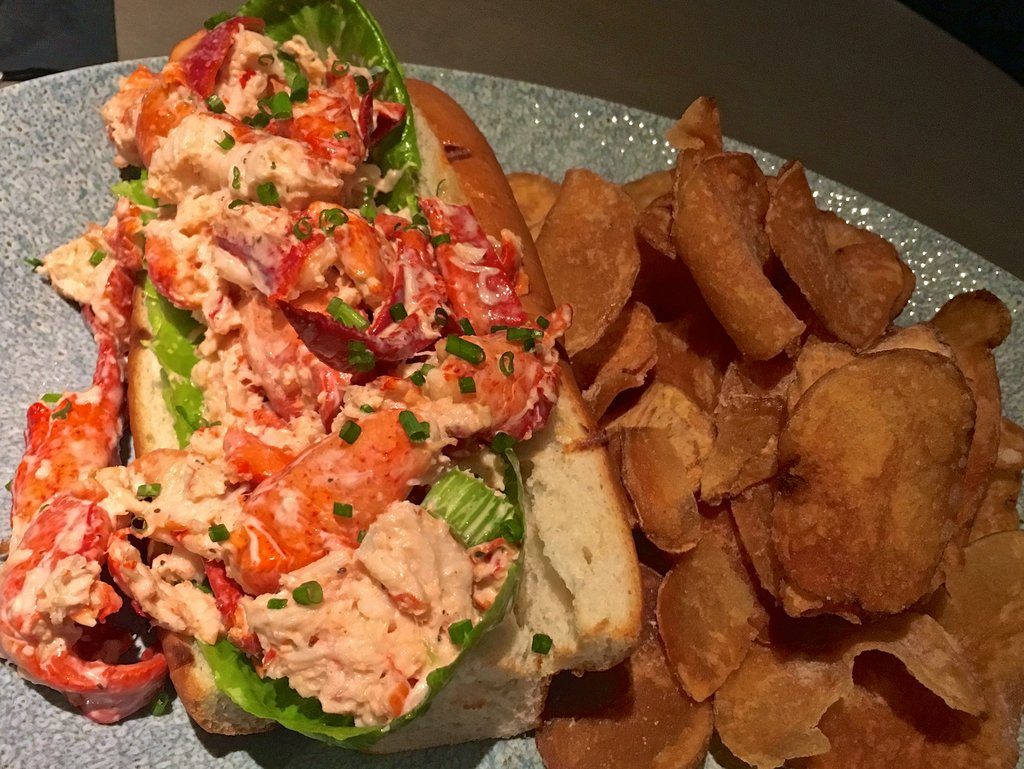 #5 Disney Fans Stick Together
What surprised and delighted me most was how other Disney guests "took me in" at every turn.
At breakfast one morning, the family next to me included me in their conversation. Throughout the day we ran into each other all over Walt Disney World and would laugh at each encounter with a, "Hi Neighbor!"
While waiting to see the fireworks, a fellow mom and I chatted for a half hour about the pros and cons of being a Disney Vacation Club Member. Then they gave me the scoop about being a guest at the Swan & Dolphin resort—a place I have yet to stay at but am sure to try now.
You can learn a lot by sharing a bench with someone—like where to get the best snacks, what merch the shops are selling, and where to stand to watch the fireworks.
________________
Part of the reason why I started Main Street Pop In was to meet and share stories with other Disney Super Fans. It's the best hobby ever! I'm always discovering something new. This trip I learned that sometimes the easiest way to find a friend is to set off into "The World" alone.
Thanks For Popping In!
Click Here To Subscribe To The Main Street Pop In Newsletter. It's FREE!
Follow MAIN STREET POP IN on
facebook
instagram
twitter