When you become a Disney fan and have visited the theme parks several times, it's common to crave some of Disney's history and secrets.
To satisfy, Disney has created a number of behind-the-scenes tours to give guests a little something extra.
Just today (March 22, 2019), I took my first guided tour called, Marceline to Magic Kingdom. If you've never heard of Marceline, it's Walt Disney's official hometown. Now Walt only lived there a few years, but he always called the small Missouri town home, and it's where his life's missions began.
I'm going to make a bold statement here and say that the Marceline to Magic Kingdom tour was the best experience I have EVER had at Walt Disney World.
In fact, I loved M2MK so much that I'm NOT going to tell you a single thing about it.
What?
Why?
Because the experience is so amazing, magical, and special that I don't want to spoil one minute of it for anyone.
What I will tell you, however, is the kind of person that I think would love this tour.
M2MK is probably for you if:
You have an interest in Walt Disney (the flawed, difficult childhood, driven dreamer Walt, not the corporate image) and his brother Roy O. Disney.
You want to learn more about the attractions Walt personally worked on.
You've always wanted to enter a door that reads "cast members only".
Holiday commercials or YouTube videos of returning soldiers make you cry.
Beware, there is one terrible, torturous part about M2MK.
You can't take any photos or videos.
This is something that is really hard to deal with because you'll see stuff you will desperately want to share with others or keep in your personal archive forever. Unfortunately, the only images you can take home are the ones you capture in your mind.
It's a sacrifice, but well worth it.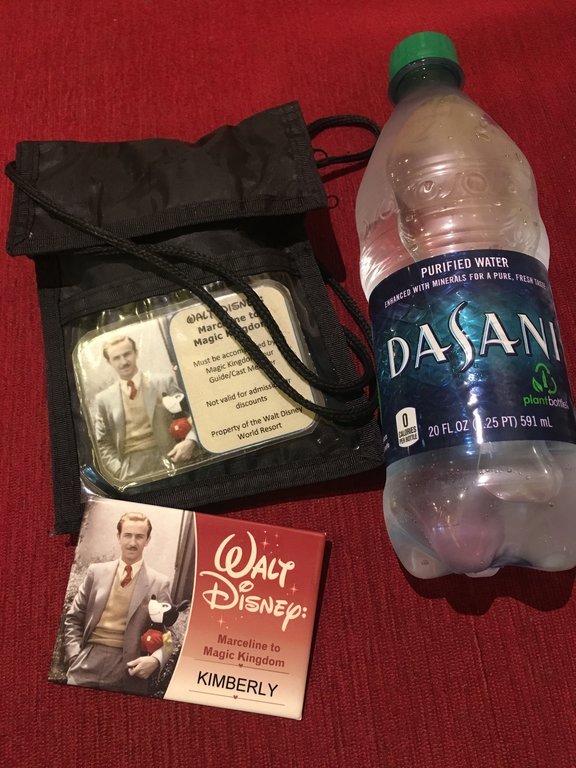 So, now that I've tempted you with the magic of this private tour. Here are the details on how to book it for yourself.
First, you must register and pay in advance by calling (407) 939-8687. The price is $49 plus tax. And you do have to have a ticket to enter Magic Kingdom that day or be an annual passholder.
The Marceline to Magic Kingdom tour isn't a huge time commitment. It's about 3 hours of your morning. The tour starts at 8 a.m. and Disney wants you at Town Square Theater to register at 7:45 a.m.
Second, you have to be able to keep up. The entire tour is walking, although if you use a wheel chair or motorized scooter you can take part as long as you are able to transfer occasionally for short distances.
And lastly, you need to be the right age. This tour is geared toward adults, but 12- to 17-year-olds can register with a paying adult chaperone.
And one final note. If you do sign up for Marceline to Magic Kingdom, pray to the Disney Gods that your tour guide is Darlene. She's a pro, with some extra special stories to tell.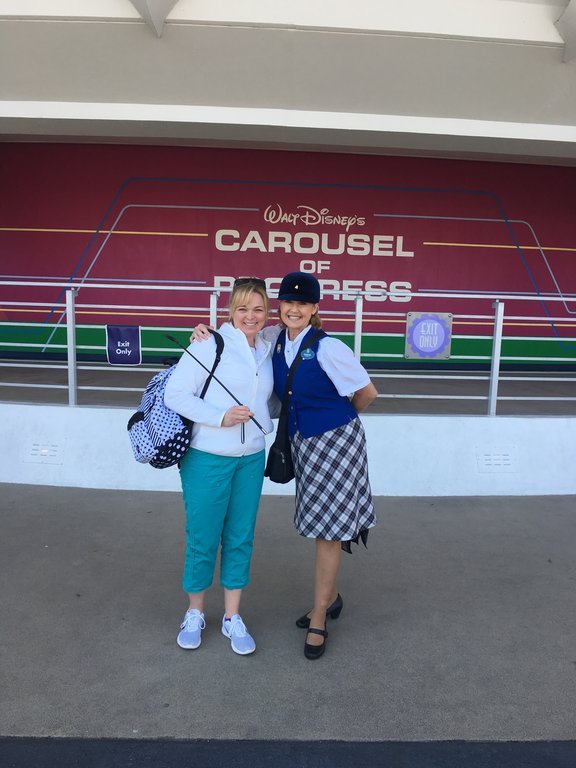 Click Here to become a subscriber to the MSPI blog. It's FREE!
Follow MAIN STREET POP IN on
facebook
instagram
twitter