For 6 months, I watched the parks, scanned the news, and followed social media. Not visiting Walt Disney World from March to December gave me a major case of FOMO (fear of missing out). Everyone seemed to be posting that there were no COVID outbreaks, no crowds, and no waits. Was it real? Could it be true?
Well, it was, and it wasn't.
On my return to trip Disney after a nine-month hiatus, I certainly never felt like I was in the midst of a super spreader event. However, there were way more people at Walt Disney World than I expected during COVID.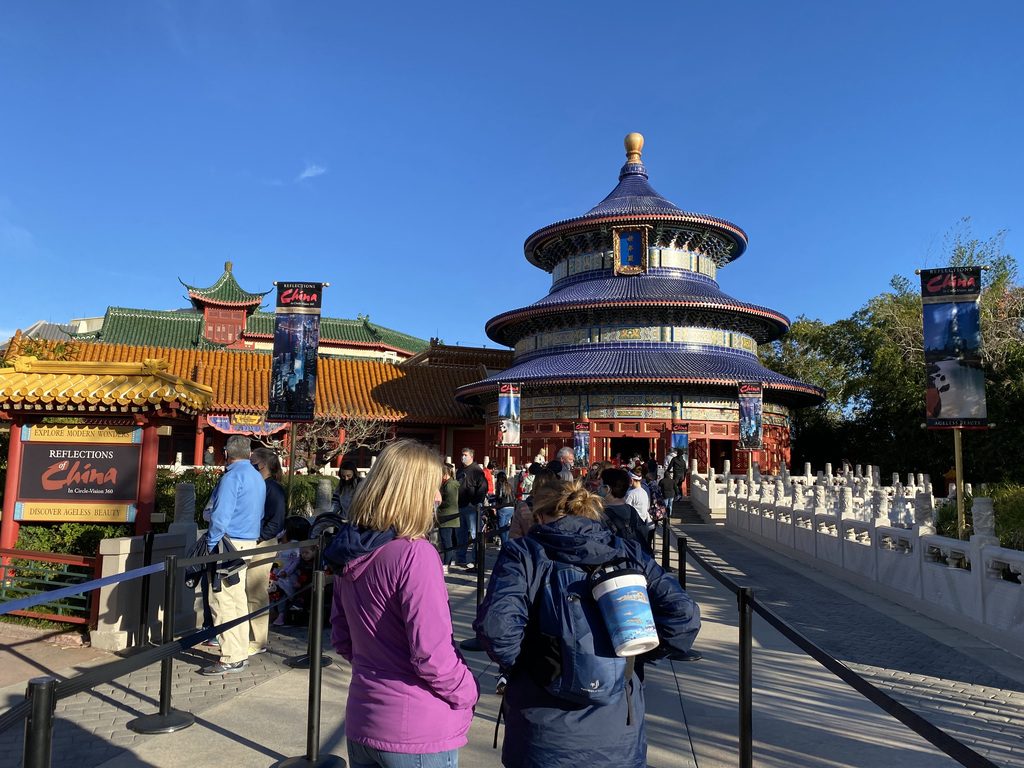 Yes, I should mention that I went during the holidays (between Christmas and New Year) and that certainly skewed my impression. Many cast members told me that they considered the parks very busy. But it was nowhere near as crowded as I've seen the place before COVID. So, I'm going to keep this post fluent and add to it as future visits by myself and the team take place.
To keep it short and sweet, here's a quick list of pros and cons for my 2020 Holiday Visit. I've decided to list them in the order I encountered them:
PROS
Travel: The airlines really had it together. Delta took a ton of precautions that I hope remain in place FOREVER like, cleaning seats and trays between flights, loading the planes back to front, and handing out baggies filled with hand sanitizer, water, and snacks instead wheeling out that clunky drink cart. (I did not ride the Magic Express from the airport to WDW this trip and opted to rent a car instead.)
Resorts: My resort (Animal Kingdom Lodge) was deserted. I never saw more than 5 guests in the lobby or more than two cast members at the front desk. The pool had maybe 12 people in it at one time. The quiet was lovely, and I felt relaxed and safe at all times. I did visit the Contemporary Resort a few times during my stay as well, and while it was a much busier place, it never felt too crowded or any less clean and cautious.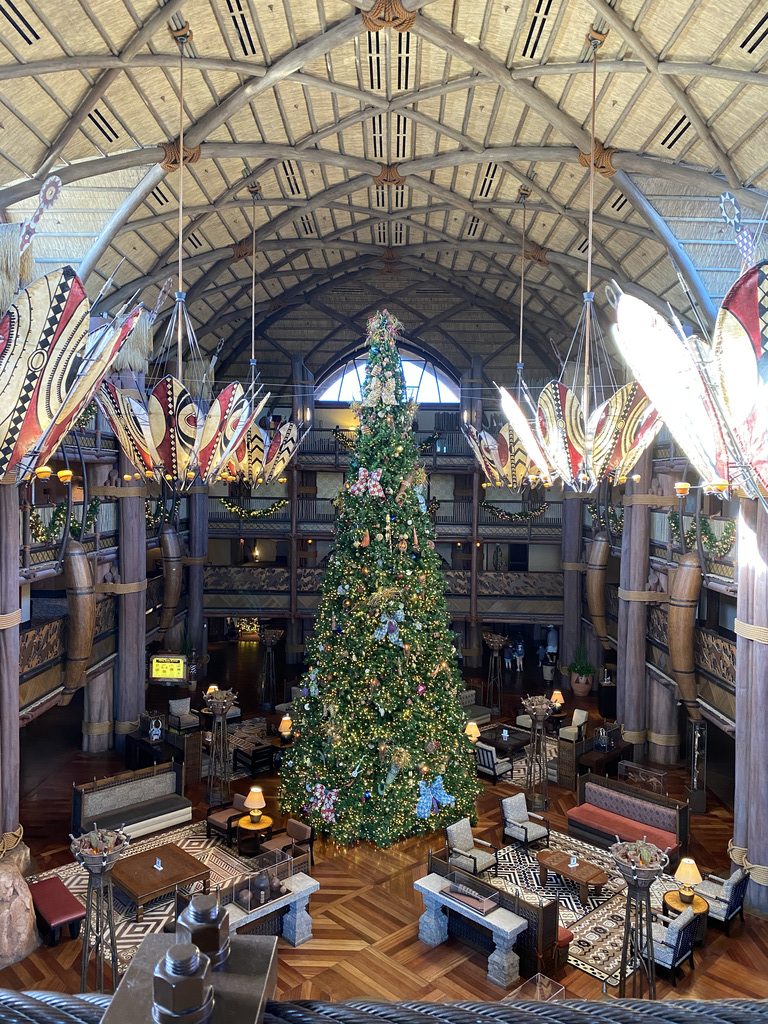 Parking: Parking at the parks was incredible. I was so glad to have a rental car. There was virtually no wait to enter the parking lot, parking was always close to the front, and getting out at night was a breeze.
Parks: Entering the parks took no time at all. I love the new process and hope it stays. It was three easy steps: temperature check, walk through a metal detector, and scan your ticket (no fingerprint required).
Rides: A few rides were walk-on, most had reasonable 20- to 40-minute wait times, and the 90-minute wait times at some rides (Flight of Passage, Smuggler's Run, Seven Dwarfs Mine Train, etc.) seemed astonishing considering it was Christmas.
Shopping: Shopping was amazing. Disney limited the number of guests who could enter shops, so for the first time in forever, I could browse and really look at stuff.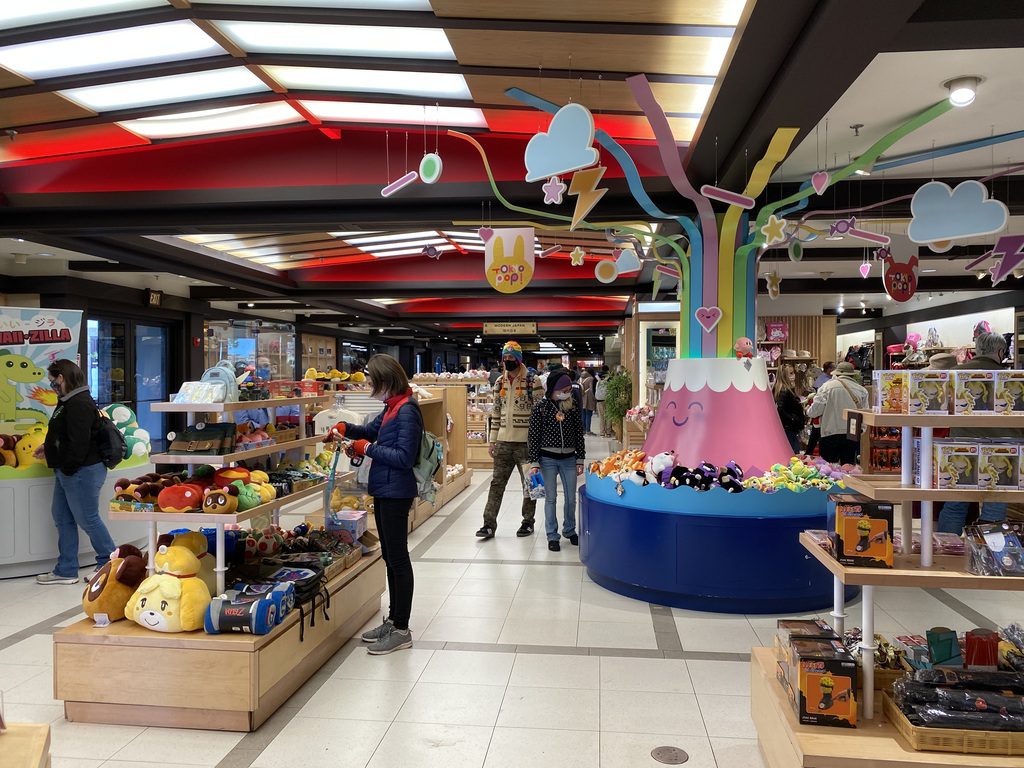 Dining: Table service reservations turned out to be lifesavers. Mask-wearing all day was really hard, so being able to have a table waiting and the chance to sit for an hour without a mask was worth the extra expense. Tables were stretched far apart, dining rooms were impeccably clean, and if at any point you felt uncomfortable, a cast member would swoop in and move or make an adjustment for you. Not all the meals were perfect (we did have a real stinker of an experience at The Crystal Palace) but overall sit-down dining at this time is the way to go if you plan to spend a whole day in the park.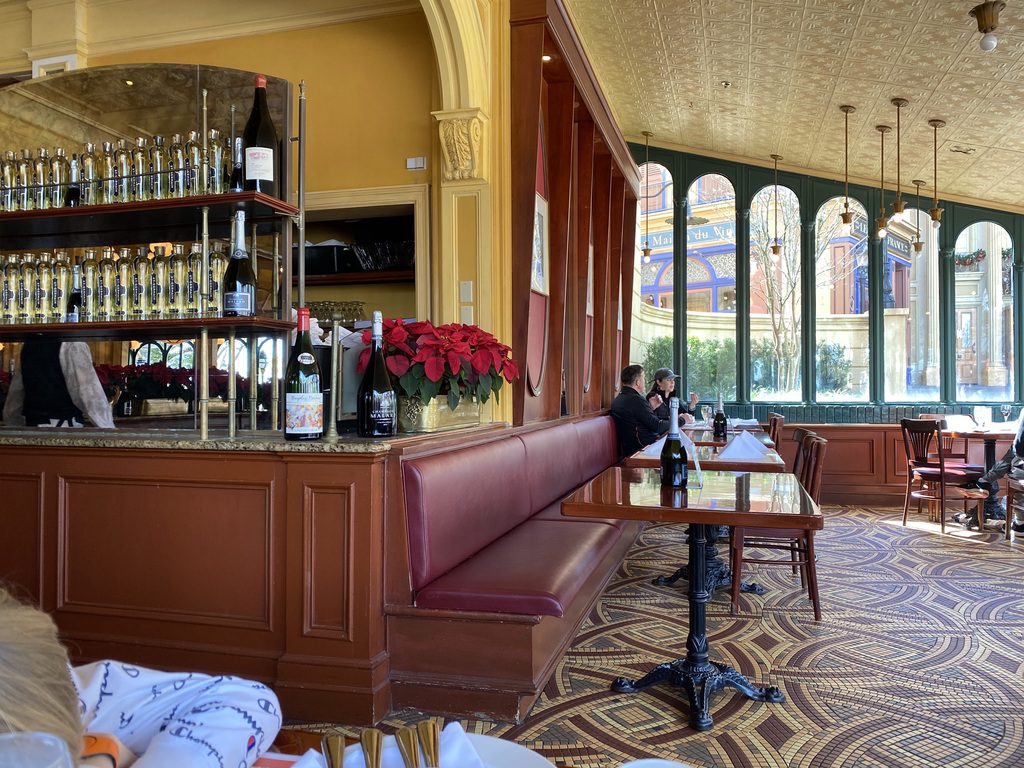 Entertainment: Character cavalcades and character popups were the best. I saw more characters than ever before. The appearances were unscheduled, so there were not rows and rows of people lining both sides of the street, and the spontaneity made it possible for characters to interact with almost everyone.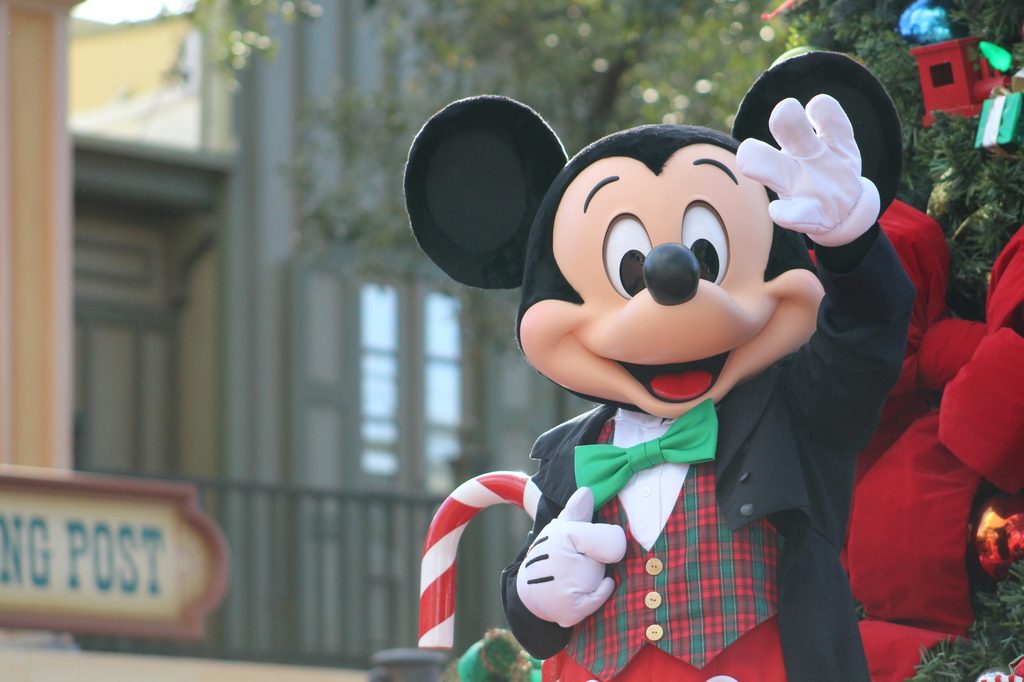 FastPasses: You know what the best part was? No FastPass planning. Each park visit, I rode the ride I wanted to most first thing in the morning and then simply worked my way in a circle around the park.
And last but not least, I made it home safely. Me and my family of four all returned home symptom-free. Just to be safe, we quarantined for 5 days and then got tested to make double sure we were in the clear. Whew!
CONS
Travel: Airports do not have it together as much as the airlines. I had to work hard to stand far, far away from families who wore masks around their necks rather than over their noses and mouths.
Resorts: I did miss the OG check-in process. Although online check-in was around long before COVID, I've always preferred the in-person experience. (You know, getting that big Disney Cast Member welcome, a paper map, and all the gossip and tips.) Another con at the resorts was the number of the amenities that were not available. For example, all the restaurants and the gift shop were closed during our stay at the Jambo House. Luckily, next door at Kidani, the sundries shop was open, as was Sanaa (for dining-in and take out).
Parks: The parks were more crowded than I expected, and I felt that most guests did a poor job of social distancing.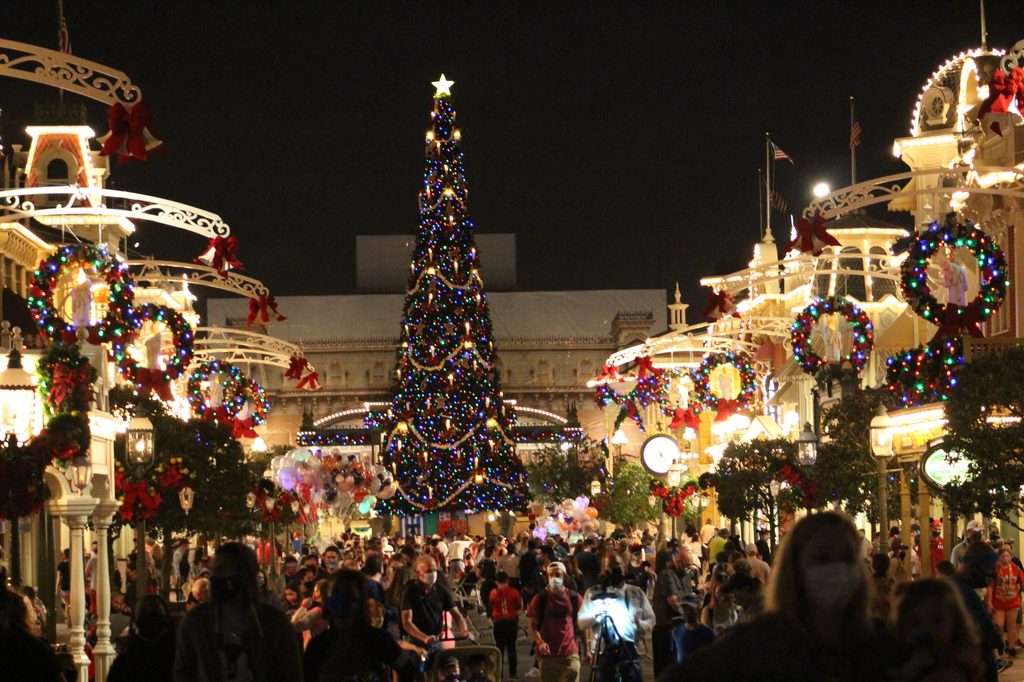 Rides: Sometimes the plexiglass interfered with the ride experience. I found this to be the case on Mickey and Minnie's Runaway Railway, Rise of the Resistance, and the Kilimanjaro Safari. I also had a few instances where I was seated directly next to a stranger. Not good.  
Shopping: While once inside, shopping was a dream, getting into a number of merchandise locations took some patience. The two longest waits were the market inside of Hollywood Studios' Star Wars: Galaxy's Edge and World of Disney at Disney Springs. The second struggle was resisting the urge to touch stuff. While most people ignored the guidance not to touch and there wasn't any enforcement. Fellow guests had their paws all over everything. Not touching is a good rule to follow in COVID times.
Dining: Inside the parks, it took some planning to get food over the holidays. I couldn't just walk up to any quick-service restaurant and expect to get food. Mobile order times had to be made in advance. Sometimes a window wasn't open for an hour or two in the future.
Entertainment: While I didn't miss the parades, I did miss the nightly fireworks.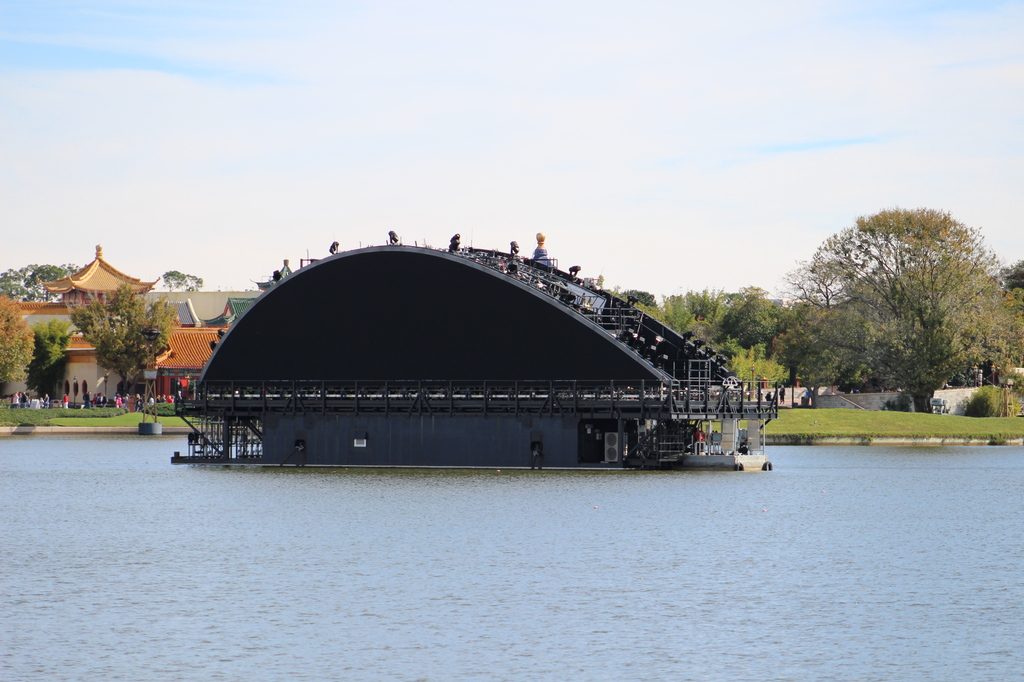 FastPasses: I couldn't do it all using just the Standby Lines. I did miss out on a few attractions because I simply ran out of time.
Again, this was a holiday visit and probably the most crowded the parks have been since the reopening. So, the pros and cons will change as we make more visits throughout the year.
Would I recommend a friend make the trip during COVID? It depends.
If you are willing to walk away when you're uncomfortable, spend more time lounging at your resort, and fork over the cash for expensive sit-down lunches and dinners, you'll do okay.
If you don't want to revisit the parks until they have returned to "normal", well, you'll have to wait a little longer for that. The "World" has changed.
Thanks for Popping In!
Click Here to Subscribe to our FREE Main Street Pop In Newsletter. Every Monday, we "POP IN" and take a Quick Trip to Disney!
Have a question or a suggestion for a future post? Email us at info@mainstreetpopin.com
Follow MAIN STREET POP IN on
facebook
instagram
twitter