It's Monday! Let's talk about throwing up. (Hey kids, did THAT make you want to read mom's blog?)
If you are a person prone to motion sickness, be aware that there are several rides at Walt Disney World you should prepare for in advance (or avoid).
While any ride can be a puke problem if you are dehydrated, over-caffeinated, sunburned, affected by humidity, or have a stomach full of tots, chili dogs, and Mickey Bars. There are a few Disney rides that cause more motion sickness issues than others. Let's call them our "Top 7 Churro Tossers"!
#1 Mad Tea Cups (Magic Kingdom)
Instead of "Off With Her Head" the Queen of Hearts should be crying "Off With Her Equilibrium". The Tea Cups are a classic Disney attraction, but that doesn't mean the nostalgic ride isn't EXTREMELY nausea-inducing. The kicker is that cup's spin speed is controlled by guests, so don't ride this one with someone whom you've recently quarreled.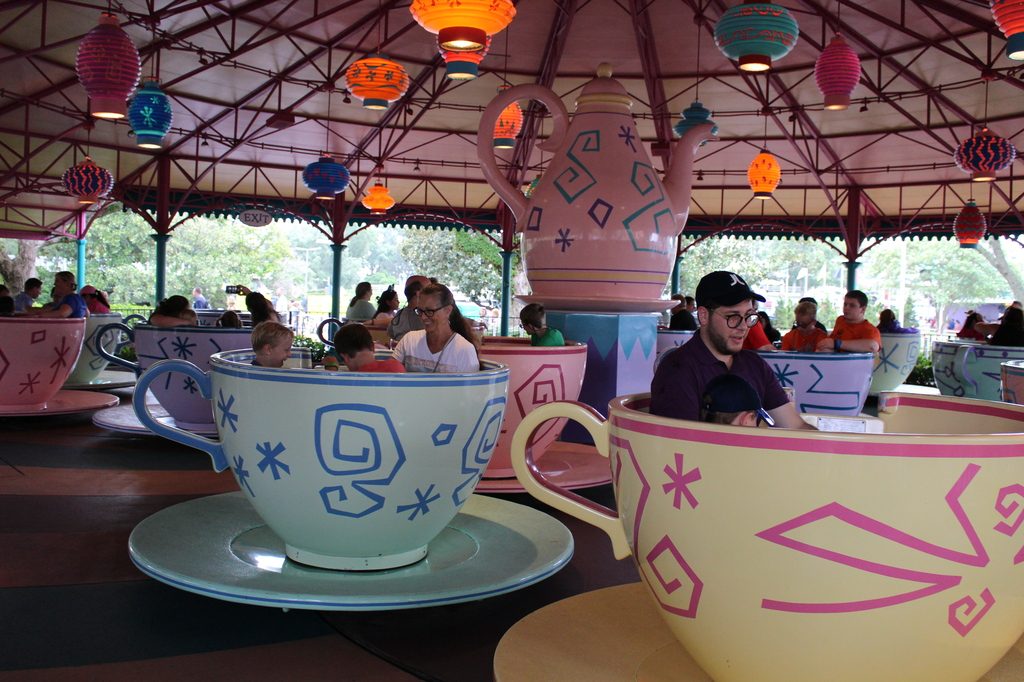 # 2 Mission Space (EPCOT)
There is a reason there's a barf bag within reach on this attraction. Mission Space simulates space travel, which includes a whole lot of stomach rolling. If you have any concerns, test yourself of the Green Mission first before giving the more intense version of this ride (the Orange Mission) a try.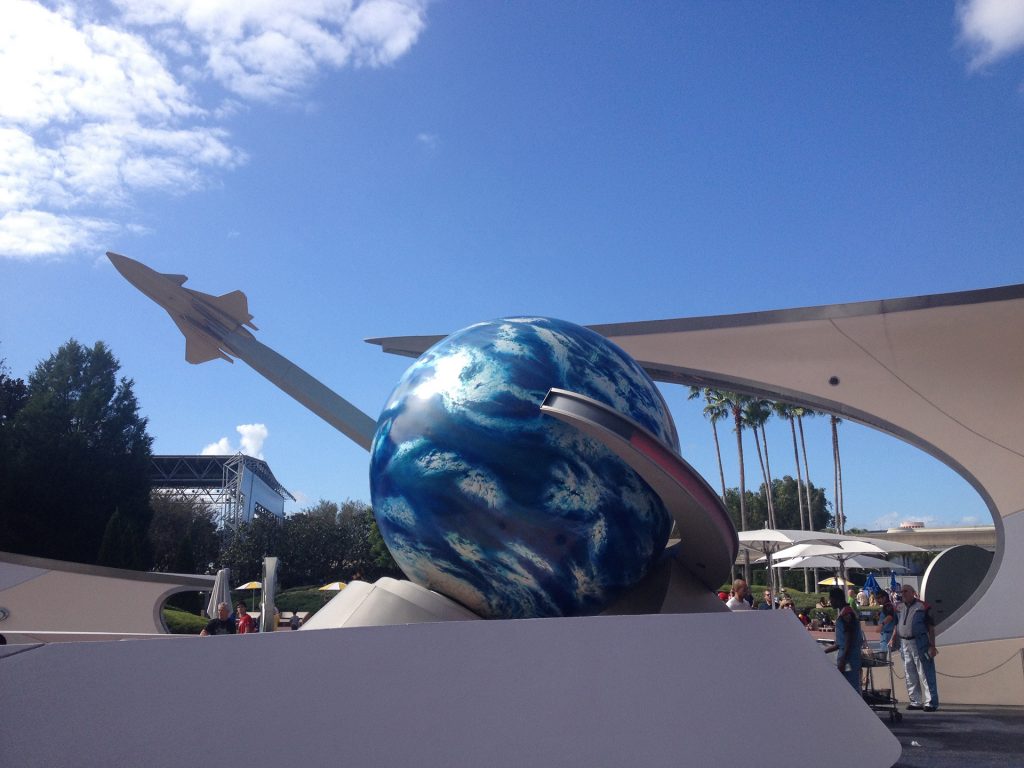 #3 Star Tours (Hollywood Studios)
Like Mission Space, Star Tours uses a simulator to mimic what it would be like to fly alongside the Millennium Falcon. If you have trouble with motion sickness at IMAX theaters, it's likely you'll have a similar experience on Star Tours. It's also a long ride, so if you start feeling sick, close your eyes and do not open them until the ride ceases. It might not make you feel better, but it can help the problem from getting worse.
#4 Expedition Everest (Animal Kingdom)
This attraction sometimes has a short wait which often means the team will ride it two or three times in a row. When this happens, it's inevitable that someone starts to feel unwell (okay, me). Speeding backward through a cave and a highspeed drop can do that!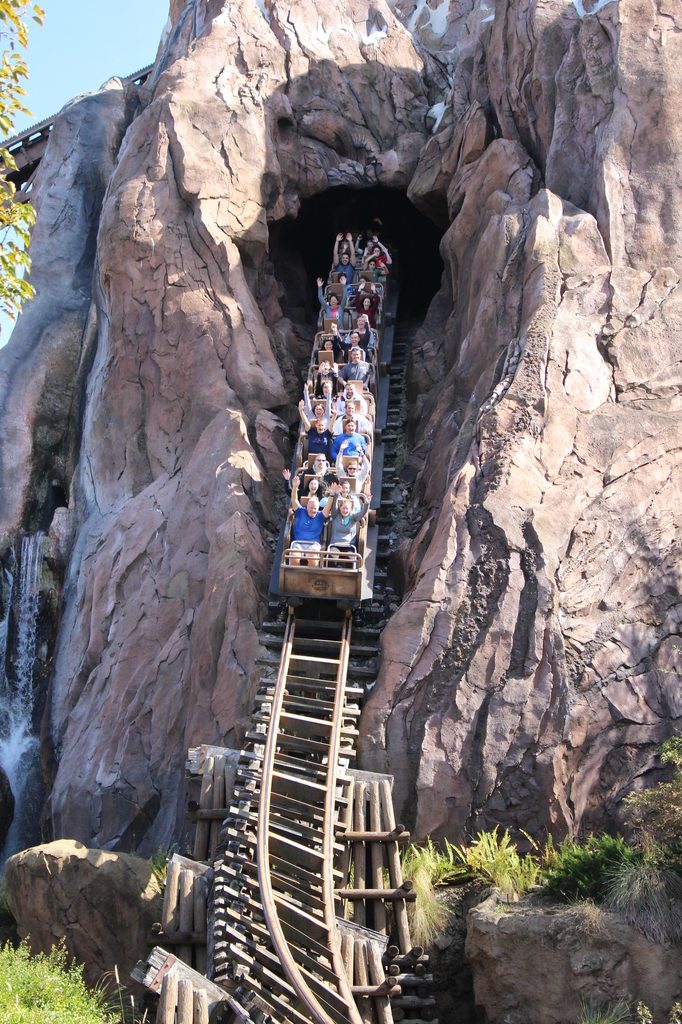 #5 Rock 'n' Roller Coaster (Hollywood Studios)
This coaster launches at a ridiculously high speed and then immediately loops and twists upside down. If these are two things that trigger motion sickness for you, think twice before hitching a ride to see the band.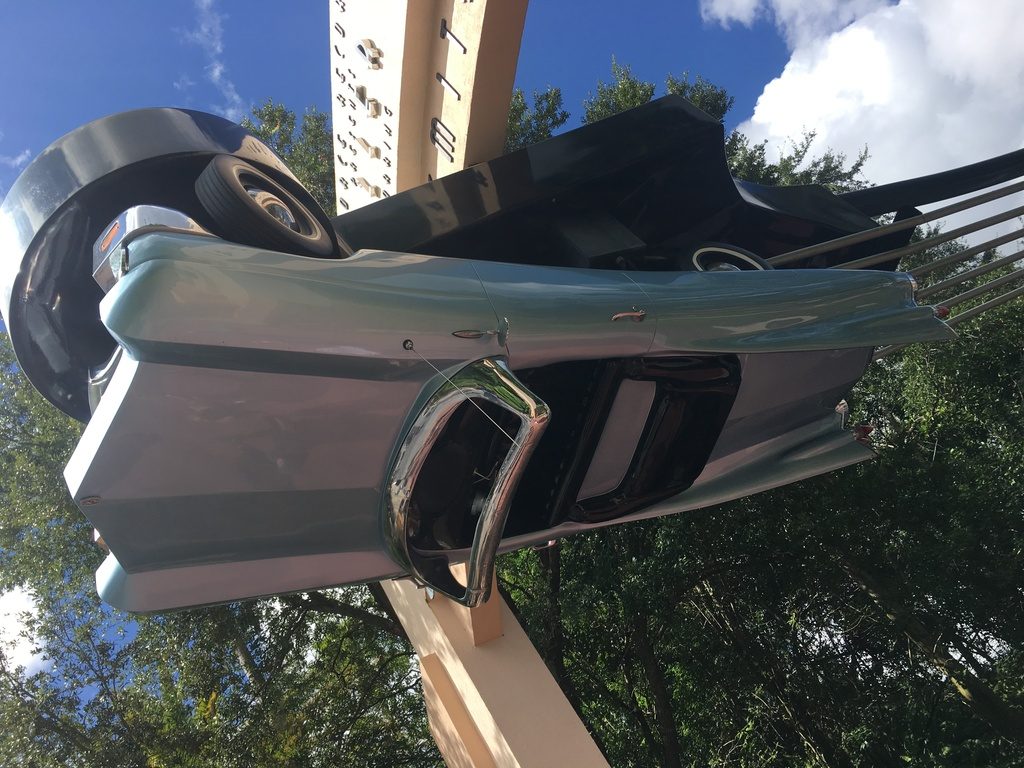 #6 Avatar Flight of Passage (Animal Kingdom)
When this ride first opened, none of the team experienced motion sickness issues. We thought it was small miracle since Flight of Passage combines flight simulation, 3D imagining, and a giant screen. All triggers. Since then, unfortunately, nausea has accompanied a few of us on subsequent flights. Thank goodness for the ride's blasts of cool air in the face. It helps a lot!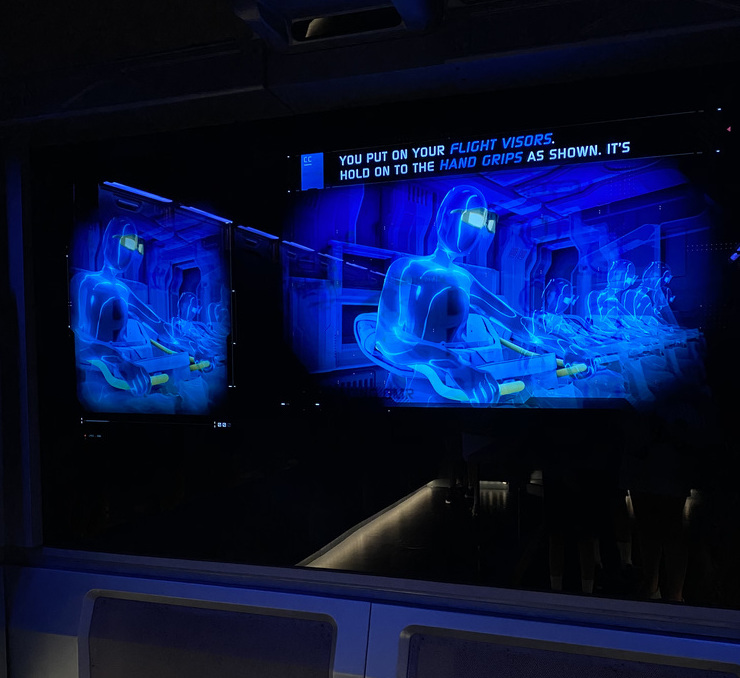 #7 Tomorrowland Speedway (Magic Kingdom)
It's not the motion of this ride that induces nausea, it's the fumes. There are a number of Disney rides that pump in smell, but the Speedway's stink is real. It can make even those without smell sensitivities feel unwell.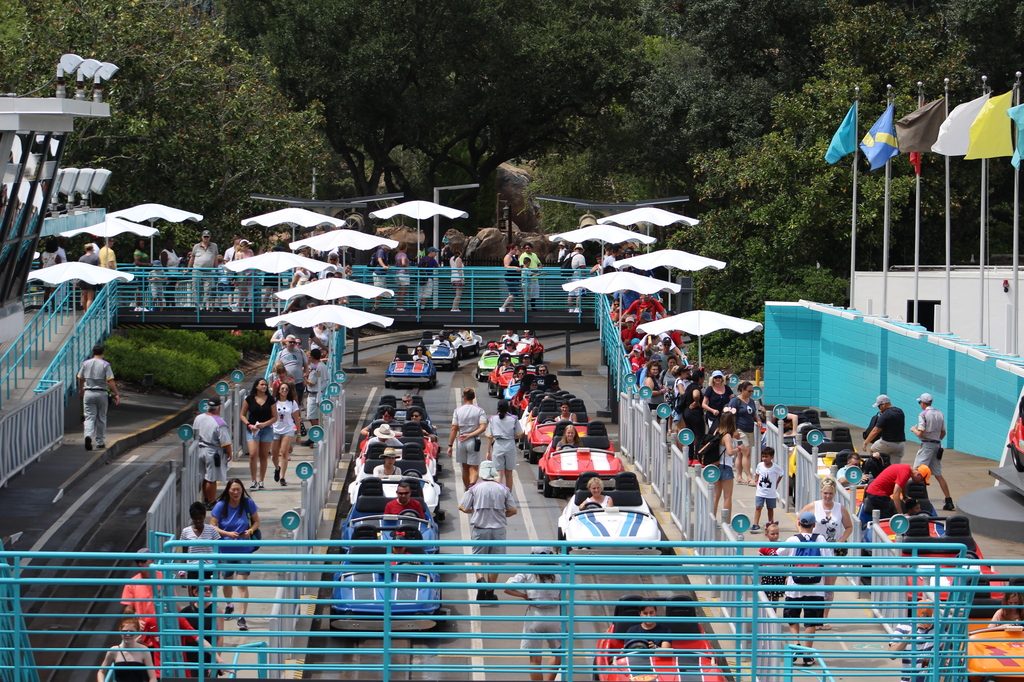 In most cases, being prepared in advance with something to prevent motion sickness (like medication or Sea Bands) is all that's required to enjoy Disney attractions. Walt Disney World is light years tamer on the stomach than neighboring theme park Universal Studios (which I love, but have to double up on the Dramamine to enjoy).
Team Tips: On occasions where we've been caught off guard with feelings of having to throw up, applying pressure to Acupressure Point P6 has really helped. (click here for a "How To" from Memorial Sloan Kettering).
Simple remedies like air conditioning, ginger ale, and saltines also are helpful once you are off the ride and sitting down. Remember too, all Disney parks have well-staffed first aid stations that have seen it all!
So, that's our Top 7 Churro Tossers. For now! With a few new rides on tap for 2021 and 2022, that list may be changing soon.
Tron Lightcycle Run – I'm worried about you!
Thanks for Popping In!
Click Here to Subscribe to our FREE Main Street Pop In Newsletter. Every Monday, we "POP IN" and take a Quick Trip to Disney!
Have a question or a suggestion for a future post? Email us at info@mainstreetpopin.com
Follow MAIN STREET POP IN on
facebook
instagram
twitter