It has taken me years to figure this out, but now I never forget. No matter where I am in Disney, I always, ALWAYS, look up.
Imagineers are brilliant at using every square inch of space. So, even after 30+ visits to Walt Disney World, I never fail to discover something new simply by directing my glance upward.
It all started on 'it's a small world' with my then 11-month-old son. He pointed up and at the ceiling the entire time. The flying carpets, the African elephant carrying children on his tusks and trunk, and the giant helium balloon in the last scene. All those lofty things mesmerized him. It made me wonder, do all the rides have high-up details?
In most cases, the answer is, yes.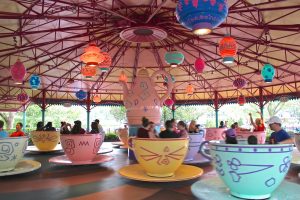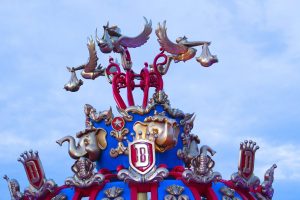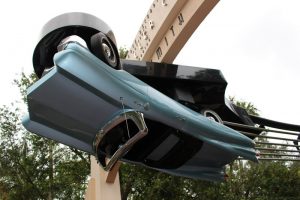 Don't ever forget to look up in the Haunted Mansion before exiting the stretching room. It's a good scare.
On Space Mountain, between dips and turns, look up and enjoy the planetarium-like view.
Even the queues are in on the concept. It seems as though the longer the wait, the more details you get.
But looking up isn't just a tip for attractions. Disney resorts have some spectacular "uplifting" views, too. I love to collect photos of all the amazing lobby chandeliers.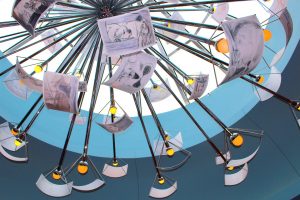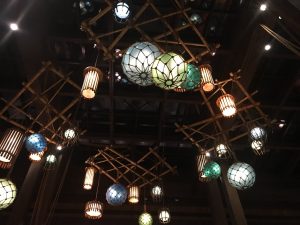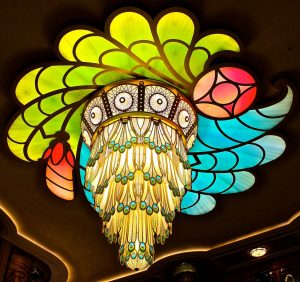 Disney shops have some surprises as well. For years, I've kept my eyes on the merchandise and neglected my surroundings. No more. These shops are full of details. Next time you are in the Sir Mickey's gift shop (Magic Kingdom/Fantasyland, check out the area where the ceiling meets the wall.)
So, you get the point. By looking up, "there may be something there that wasn't there before" (to quote a wise teapot). Or in my case, it was probably always there and I was just too distracted to see it.
Thus, a mystery solved as to why we Disney fans visit again and again. To notice what we missed the last time.
facebook
Facebook: facebook.com/mainstreetpopin
instagram
Instagram: @main.street.pop.in
twitter
Twitter: @mainstreetpopin