Ever dream of spending the day at the Magic Kingdom without having to wrangle a stroller on and off of a bus, carry a backpack loaded with seventeen pounds of rain gear, sunscreen, and water, or referee ever moment of "what to do next?"
Then maybe you need a grownups only trip to Walt Disney World.
Imagine waking up and only having yourself to worry about. Experience the lightness of only having a wristlet to carry. Savor the ability to choose the ride YOU want to ride most. Hop into an Uber and get the last table at Trader Sam's. Have the ability to linger at breakfast, lunch, or dinner and never have to hear, "Mom, when's our next FastPass?"
A mom's weekend at Disney is as magical as seeing the castle for the first time. Trust us. All it takes is a Mickey bar to crush any mommy guilt that may creep up on you unexpectantly.
Cat and I recently did a mom's only weekend at Walt Disney World. Why? Here's the scoop.
Kim: So, I proposed a Moms-No Kids trip to Cat mainly because I really wanted to experience Disney at a low-crowd time of year (February), see if I could get into Hollywood Studios early enough to score a boarding pass for Rise of the Resistance, eat only at places that didn't serve chicken nuggets, and stay up late to visit a bar.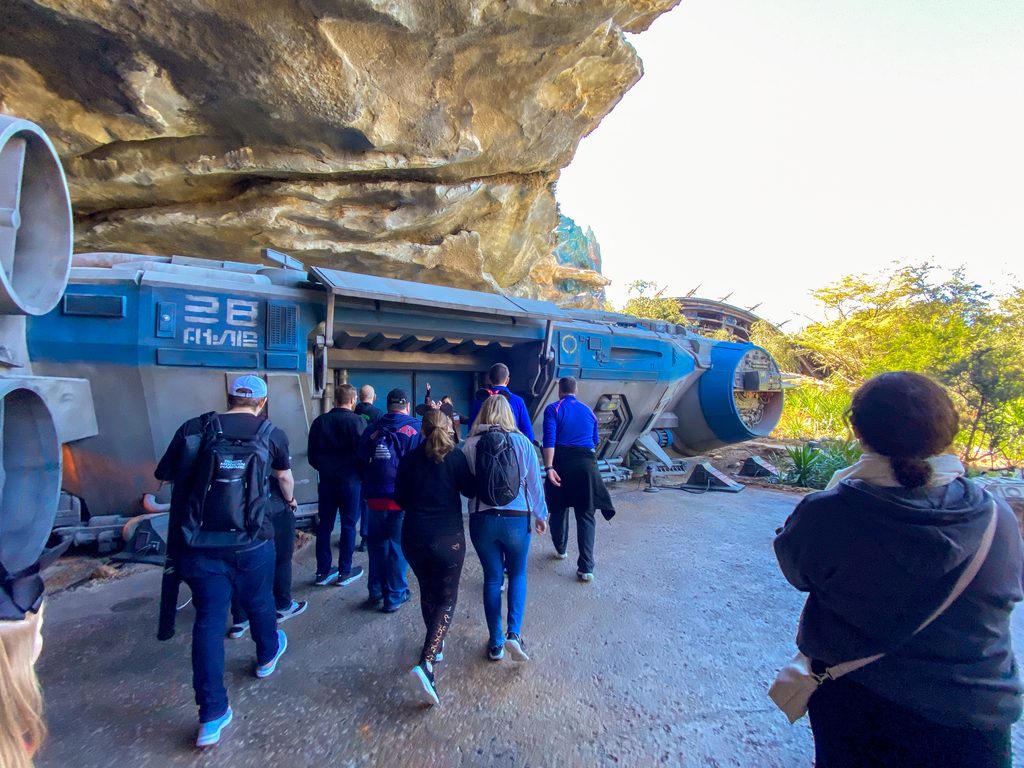 Cat: The timing was perfect because you asked me to go about a month out. If you had asked about a date six months in advance, I wouldn't have known what family commitments I would have had, and probably would have declined. If you had asked me at the last minute, that wouldn't have worked as well. With kids' activities and school, I would have needed more time to arrange childcare, transportation, etc. And because it was an MSPI trip, I felt like I wanted to dedicate time to "working" as I miss the responsibility of a job, since I am a stay-at-home mom.
Did we have "mommy guilt"? We certainly could sense the judgment when our friends asked, "you're going to Disney without your children?"
Cat: Mommy Guilt will always be there, but I don't leave often, and the AMAZING TIME I had canceled out all the guilt. I spend so much time supporting the family, I feel like one long weekend to myself is long overdue!
Kim: This isn't the first time I've left them behind, and the good news is that it gets easier each time. This last trip, it just wasn't a good time for my kids to miss school. I felt very little guilt about leaving them behind because I knew they were where they needed to be.
So, how did the abandoned kids take it?
Kim: They were super supportive and happy that I was "testing out" some of the things they were nervous about, like the Skyliners and the logistics of the whole Rise of the Resistance boarding pass system. They were also glad I was ticking a number of things off my list, so they wouldn't be forced to do them on their next trip. Things like Oga's Cantina, Trader Sam's, and the Beauty and the Beast Sing-Along.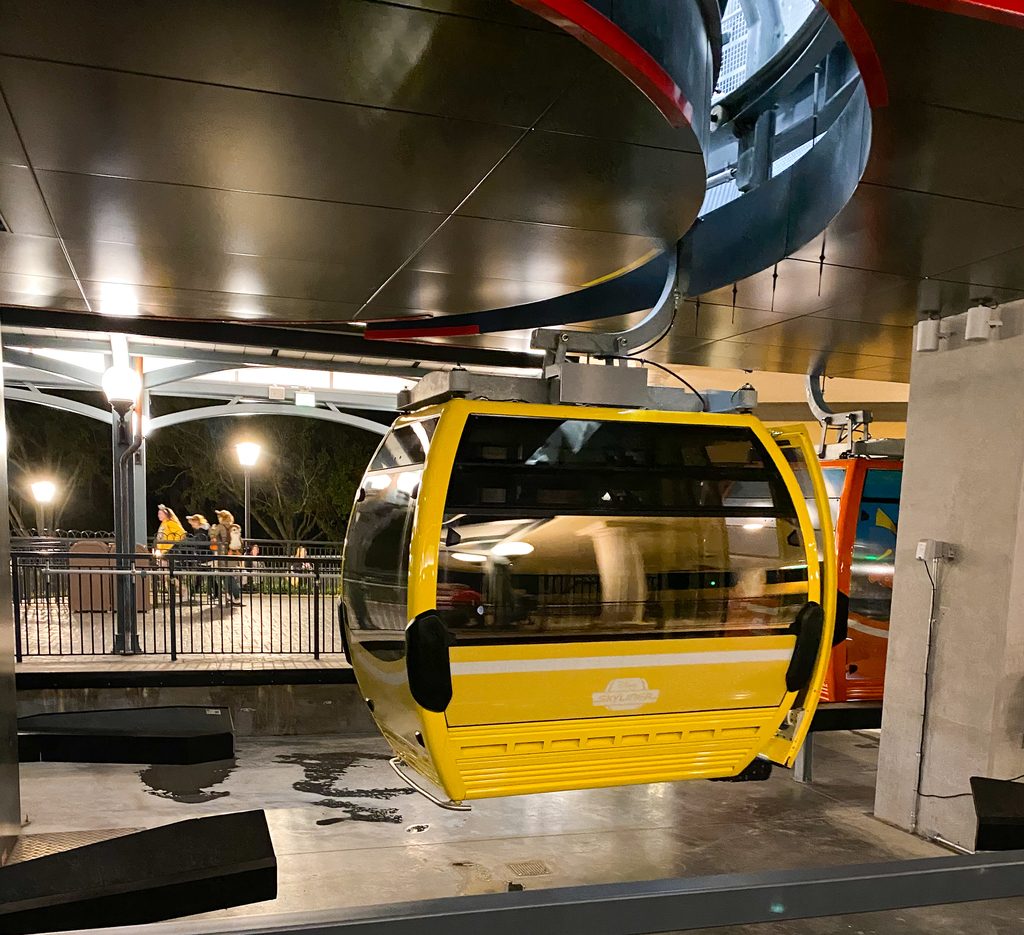 Cat: The kids were sour about Mom going to Disney World without them! In fact, they could hardly believe that I would leave them behind! When I explained it was to write for MSPI, and how we were determined to get up at the crack of dawn to ride Rise of the Resistance, they were less sad about it.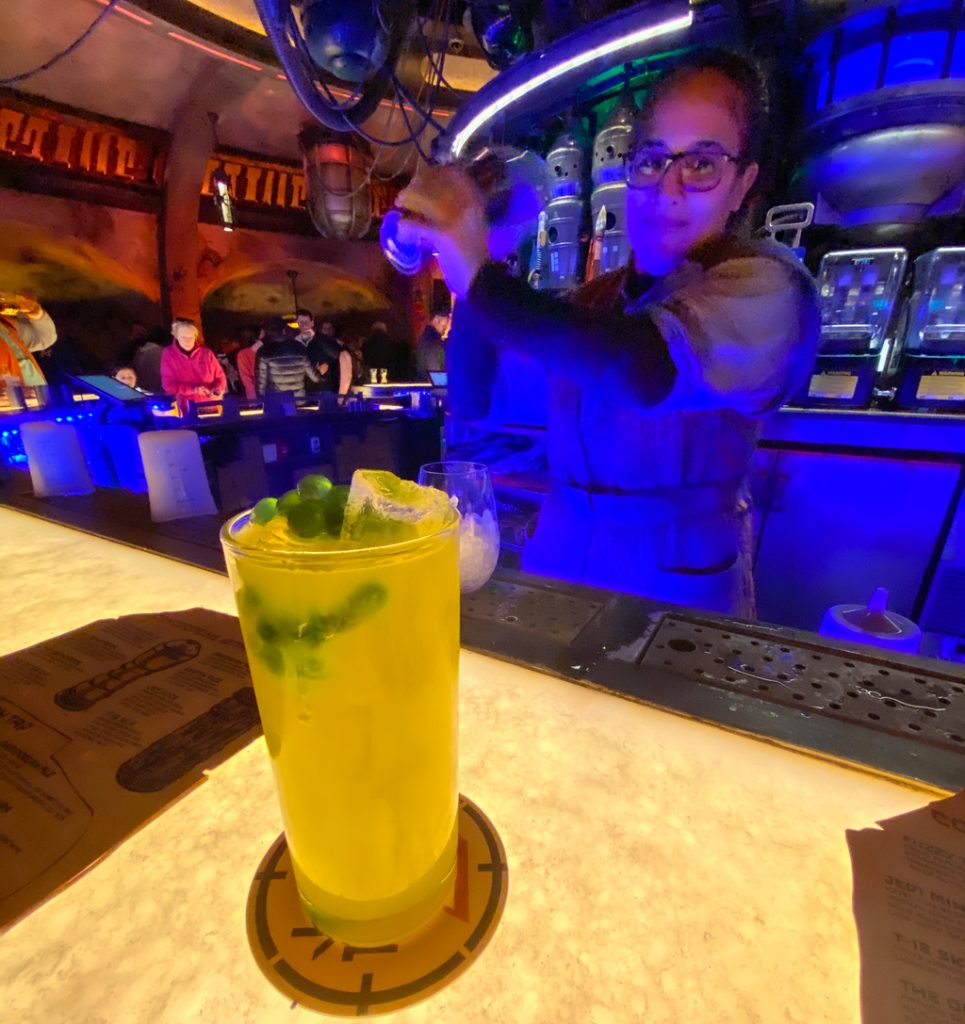 With just ourselves to please, the possibilities were endless. And, if we changed our minds, there were no tears or sulking to deal with. So, now we're at the best part of the story, what did we do?
Cat: Since there were just two of us and I had a hopper ticket (Kim has an annual pass), we had the flexibility to change parks on a whim, which you don't normally have with a family or when traveling with others. When we were hungry, we didn't waste our stomach space on just anything. We headed right to Epcot upon arrival to try some of the Art Festival delicacies! We were not disappointed, as we started our journey with the artfully plated short rib stuffed Tomato on a bed of rich tomato sauce and pesto drizzle, paired with a mini melted brie bread bowl from the French Pavilion. We, of course, had fast passes before our journey, but we were able to ride a good number of rides from wandering around Epcot.
The next day, we headed to the Magic Kingdom and it was a rainy, slow drizzle kind of day. Kim and I are both morning people, so we headed out early, rain gear in hand. Because of the rain, Magic Kingdom was not busy at all! We were able to go from ride to ride, and we said it felt like how the parks were in our childhood. We had an amazing time. We then headed back to our hotel, found a nice cup of coffee and sat in the most lovely sitting room and brainstormed articles, and wrote. It was one of my favorite parts of the trip!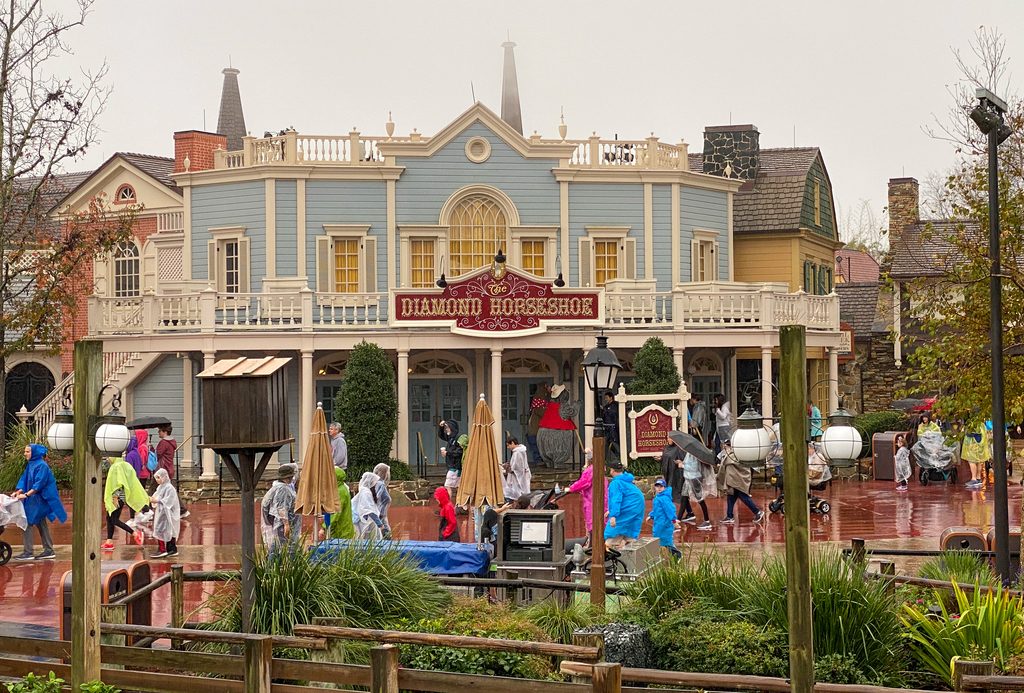 On our last day, we planned out our trip to Hollywood Studios like a military operation in order to ensure we were able to ride the new Star Wars rides, and to be able to visit Oga's Cantina. This day was worth the whole trip. If you don't know already, in order to ride Rise of Resistance, you must be in the park at opening. As soon as the park opens, you have to attempt to get a boarding pass by following prompts in the My Disney Experience app. At 7 am, Hollywood Studios had this festive, excited energy with people in Star Wars shirts, cheering when they got their boarding passes, and dads being told to walk, not run, to the queue to get into the park. All boarding passes were gone by 7:04 am! I won't spoil the rides for you, but as a Star Wars nerd, the wait, the hype, and the early morning arrival were ALL WORTH IT.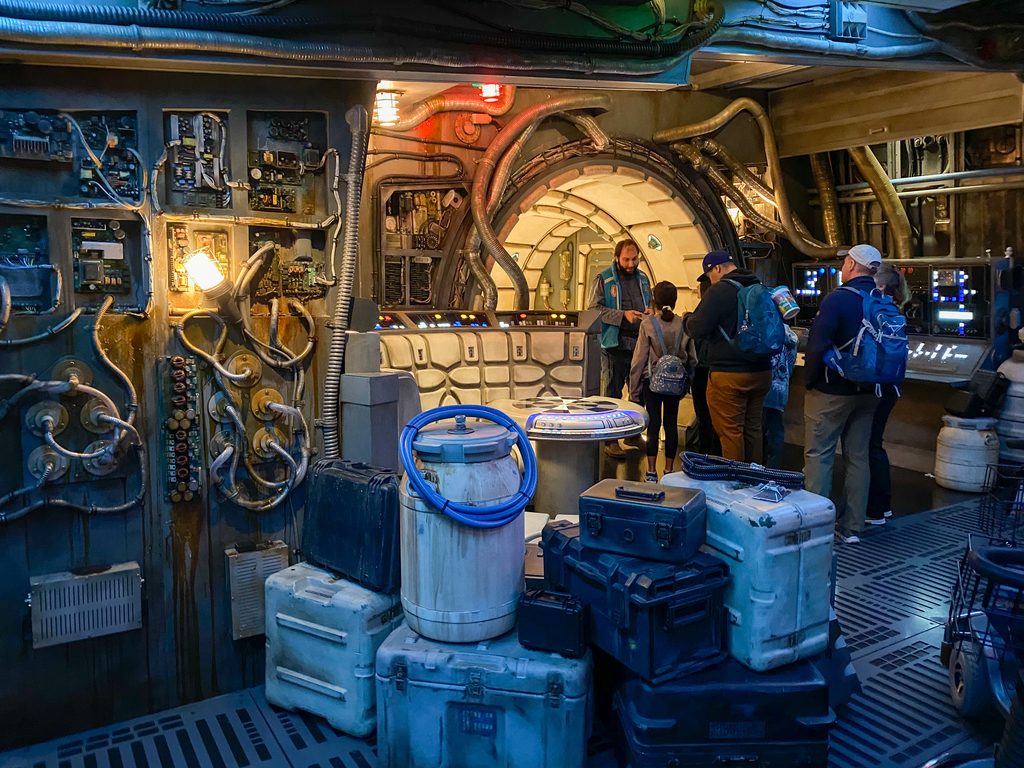 Kim: I ate all kinds of grownup food at the Epcot International Art Festival, spent five hours enjoying an uncrowded Magic Kingdom on a rainy day, made a 6 a.m. trek to Hollywood Studios in the dark to do EVERYTHING in Galaxy's Edge (We were there in time to get Rise of the Resistance boarding passes and scored an Oga's Cantina reservation the night before. We drank blue milk, had lots of leisure time to visit all the shops and wisely used the single rider line to get onto Smuggler's Run in under 45 minutes.). We Uber-ed to the Polynesian for Tonga Toast and Mickey waffles in the morning and went back for the antics at Trader Sam's at night. On a whim, we met with a friend who lived nearby and a young woman from back home who had just started as her Disney college internship program. I also got to spend quality time at my beloved Haunted Mansion attraction. Attendance was so low the morning we were at the Magic Kingdom that the cemetery portion of the Haunted Mansion's queue wasn't open. The cast member, however, let us go in and we got to spend all the time we wanted there – hauntingly alone.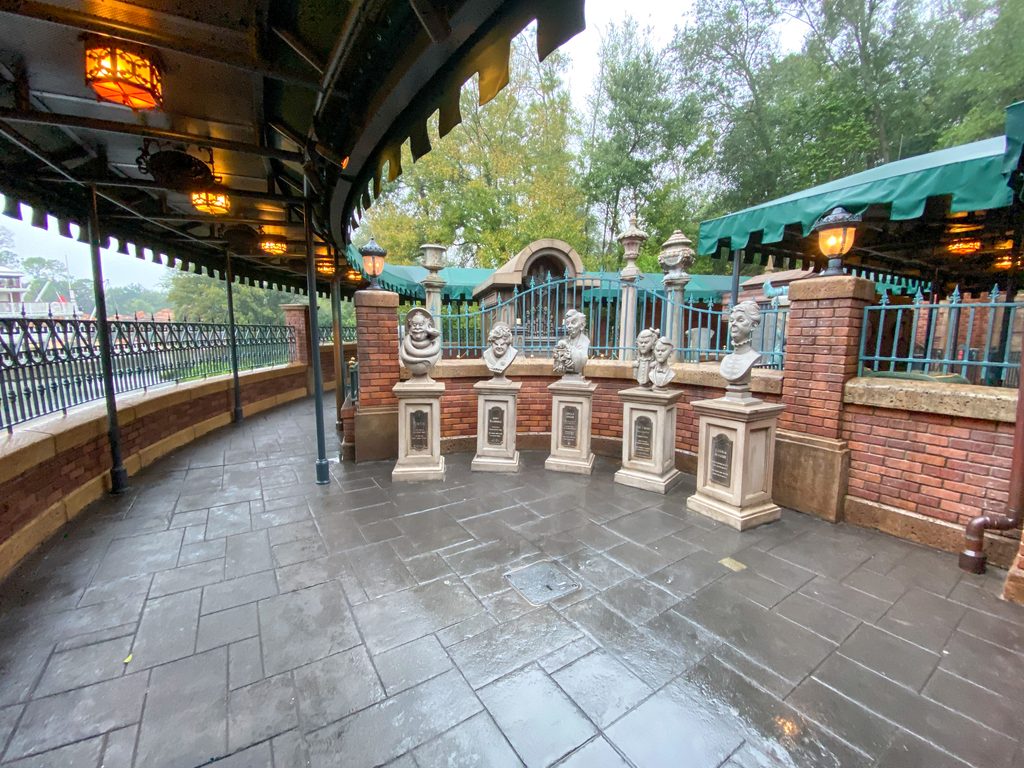 What was your favorite moment?
Kim: It was great just to have time to do what I wanted for as long as wanted. I think the most magical moment was sitting on an empty bench in the Canada pavilion during the Epcot Forever fireworks show.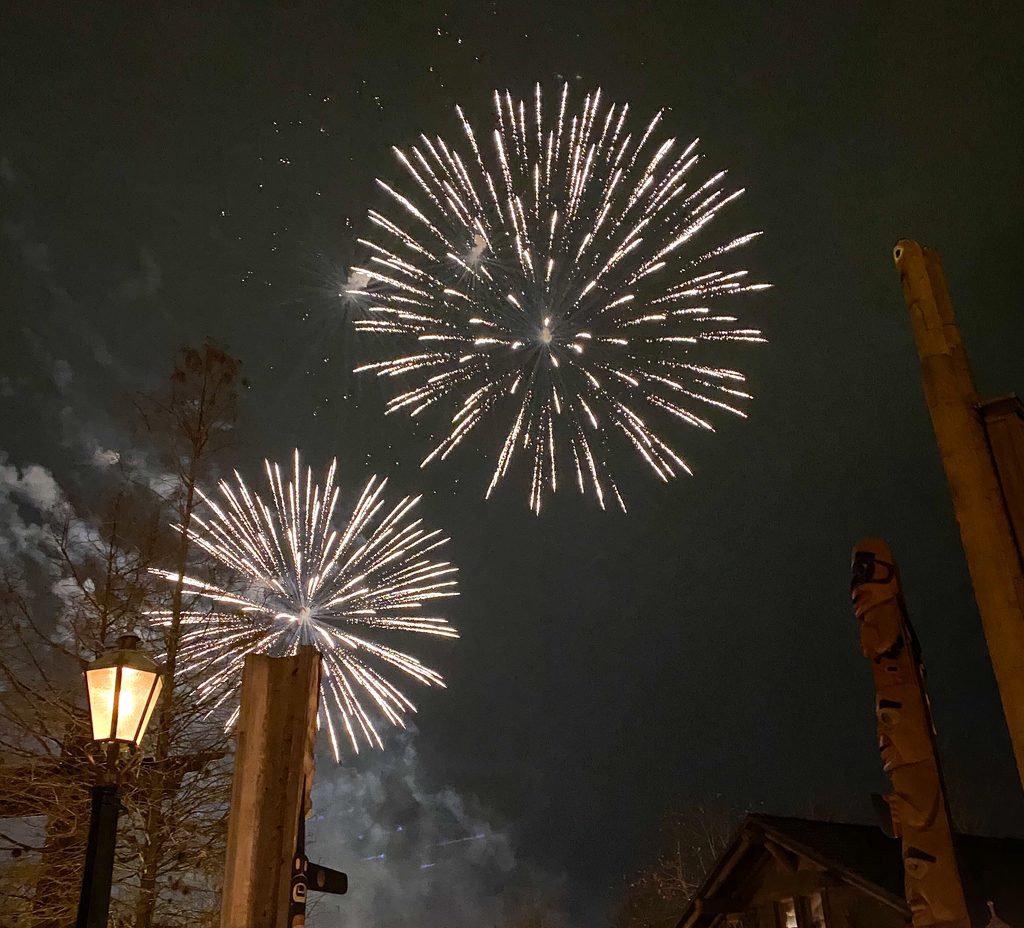 Cat: My favorite moment – the Rise of the Resistance ride. Again, I won't share details as that is part of the magic.
Another favorite moment was going to Trader Sam's (the discrete tiki-themed drinking hole in the Polynesian Village Resort). I had heard about the place, but kids aren't always welcome. It is mainly a place for drinks, so I had never been. It did not disappoint. Every drink was served with dramatics and panache, and the whole trip was truly a Disney experience! I was with a Disney expert and a local, and neither had been there before, so I was happy to bring something fun to the group.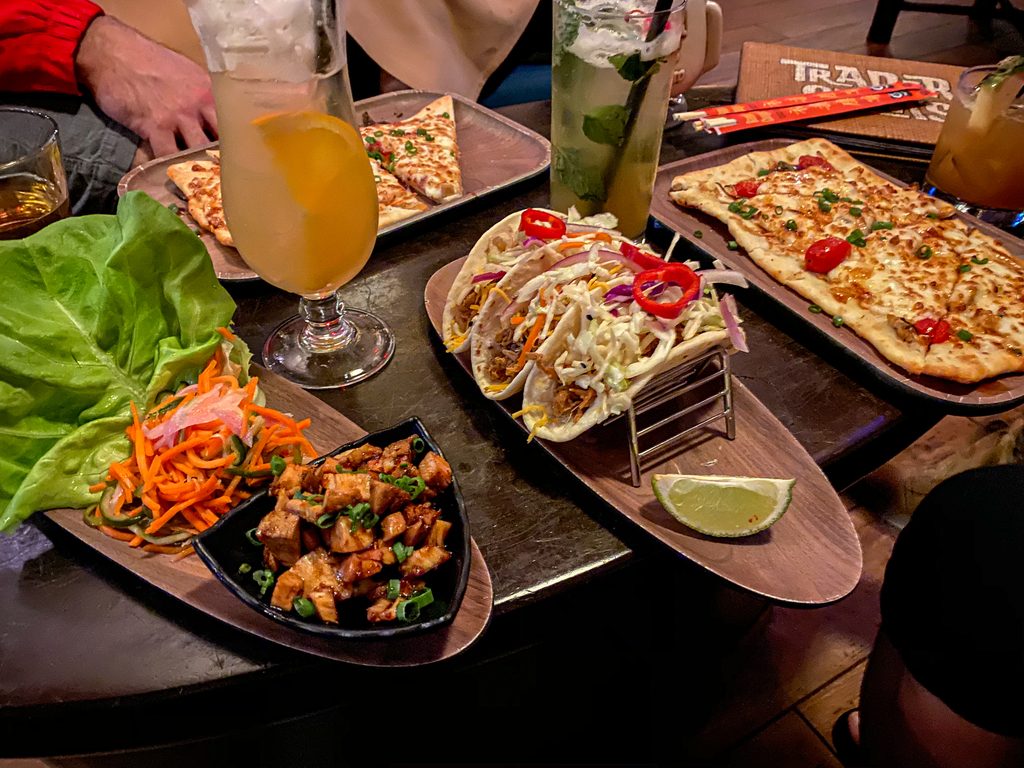 Would you do it again?
Cat: I absolutely would do it again, no question. This was one of the best trips, even though I definitely missed my kids!
Kim: Heck yeah! I think next year's mom's weekend should be sometime in April for the Epcot Flower & Garden Festival. By then, Space 220 (Epcot's space-themed restaurant) will surely be open, Mickey & Minnie's Runaway Railway will have just celebrated its first birthday, and I've always wanted to be at the Animal Kingdom on Earth Day (April 22).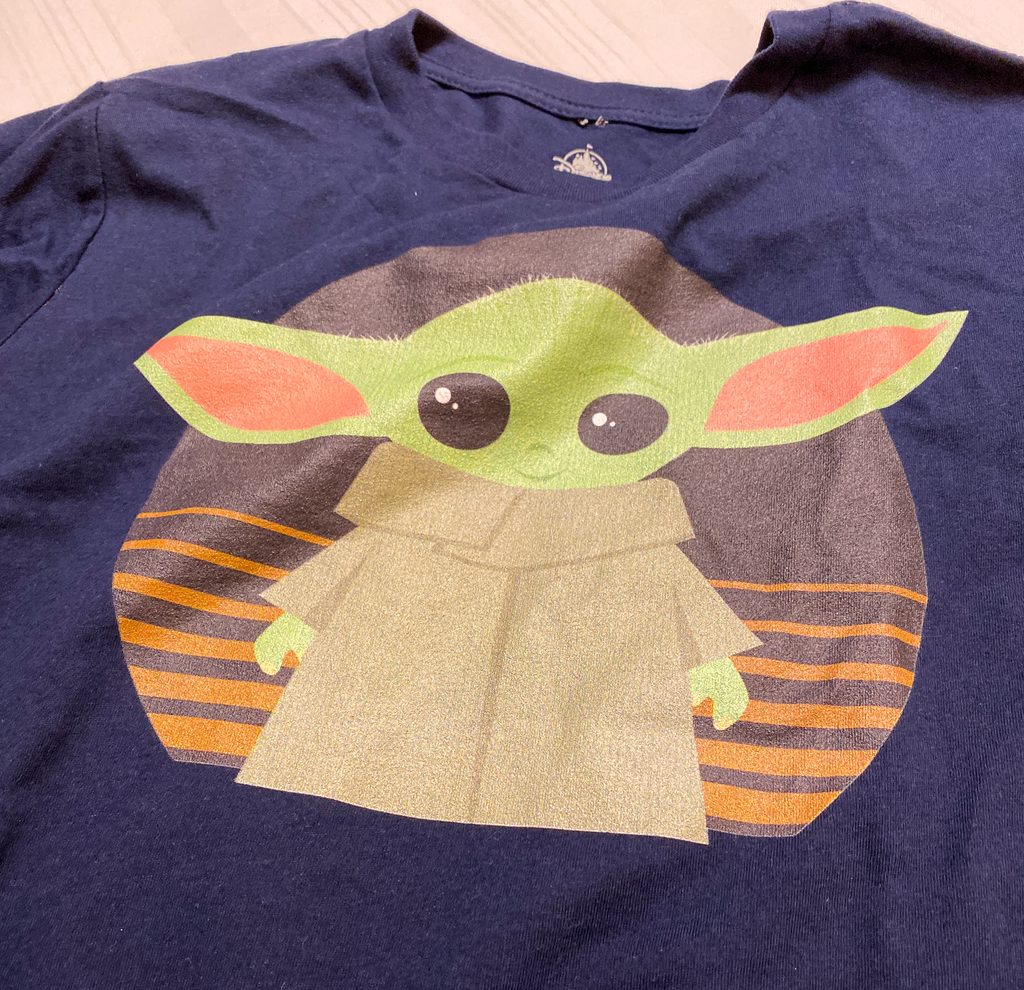 ____________________________________________________
The fairy tale nature of Walt Disney World makes us forget that Walt Disney built the place for grownups, too.
"You're dead if you aim only for kids," Walt said. "Adults are only kids grown up, anyway."
Thanks For Popping In!
Click Here To Subscribe To The Main Street Pop In Newsletter. It's FREE!
Follow MAIN STREET POP IN on
facebook
instagram
twitter