The virtual Disney fix routine is old hat by now. But on April 26-28, I took it to a new level by spending three afternoons at Parks Con 2021, a virtual Parks & Resorts fan event.
Because I wasn't sure what I was getting into, I chose to attend the event with a free ticket, which meant that for three days I had 24 hours to watch each day's seminars (usually 7) before they disappeared. (An all-access pass sold for $147, which provided lifetime access to the interviews.)
The event included 25 speakers and was hosted by Jason Klein of Magical Masterclass. The VIP speaker was Disney Legend Tony Baxter, a retired Disney vice president in charge of theme park design. Baxter was responsible for some major projects like Big Thunder Mountain Railroad, Splash Mountain, Indiana Jones Adventure, and Journey Into The Imagination.
I could write quite a lot on the content at Parks Con, but I don't want to take up a lot of your time. So I decided to narrow down today's post to just my favorite park visit hacks and fun facts.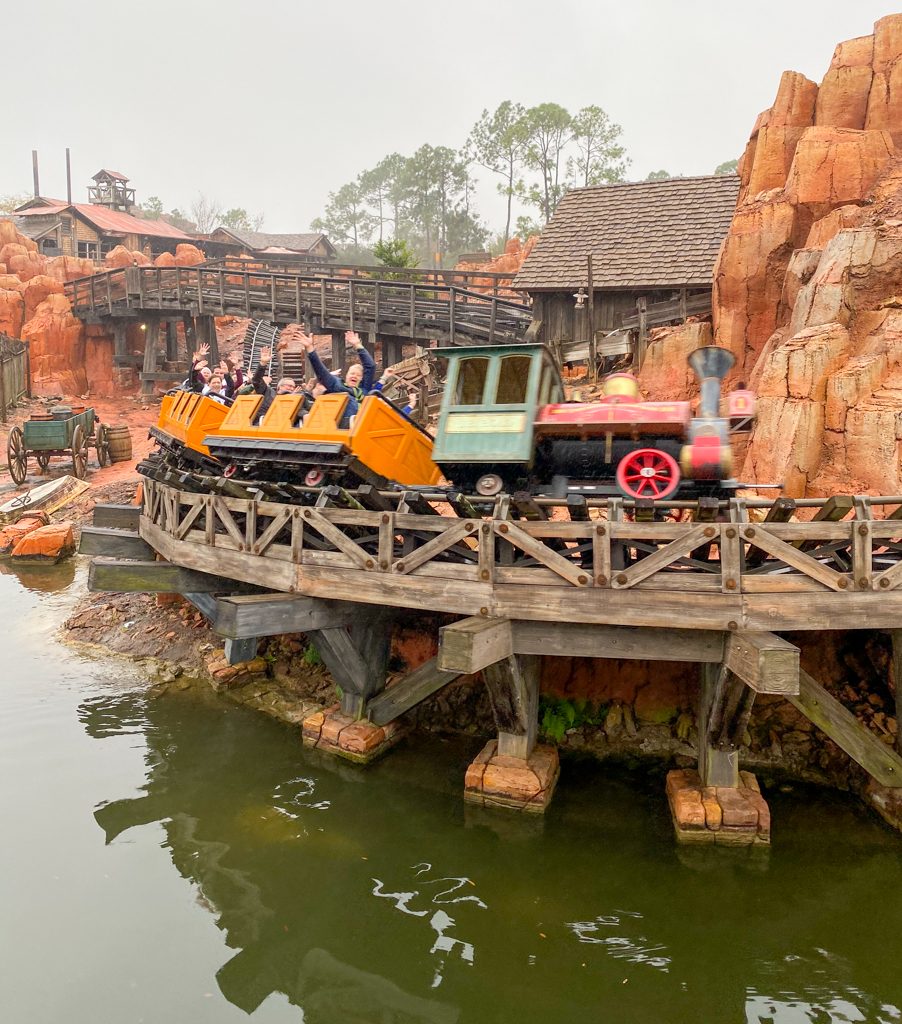 from Tony Baxter (Disney Legend) The best seat on Big Thunder Mountain is the back of the train. (And if you are in Disneyland, keep your eyes locked on the goat on that first spin.)
from Jordan Poblete (Publisher of the Disney Examiner) If you love Pirates of the Caribbean add riding the attraction in Shanghai to your bucket list.
from Kerri & Rob Stuart (Disney Travel Secrets) Most Disney World guests arrive on Sunday and tackle the parks in order – Magic Kingdom on Monday, Epcot on Tuesday, Hollywood Studios on Wednesday, and Animal Kingdom on Thursday. Do the opposite, if you want to avoid the bigger crowds.
from Lou Mongello (WDW Radio) During this entire pandemic so far, Mongello says that Disney is the safest place he's ever felt. (Those are reassuring words for those nervous about visiting WDW right now.)
from Andy & Amy Franklin (Days Gone Disney) The Franklin's park hack is to get in line for a popular attraction right before closing. You'll experience a reasonable wait and get to see the park after hours.
from Doug Barnes (Season Pass Podcast) Barnes says arrive early to the parks, head straight to the back, and work your way forward.
from Jeremiah Good (Laughing Place) Good avoids a park if it's hosting Extra Magic Hours in the morning because it draws more guests in than on normal days.
from Mel McGowan (Storyland Studios) When building an attraction or a park there is something designers call a "Blue Sky Phase". It's the time when ideas have no limits. Doesn't that sound so Disney?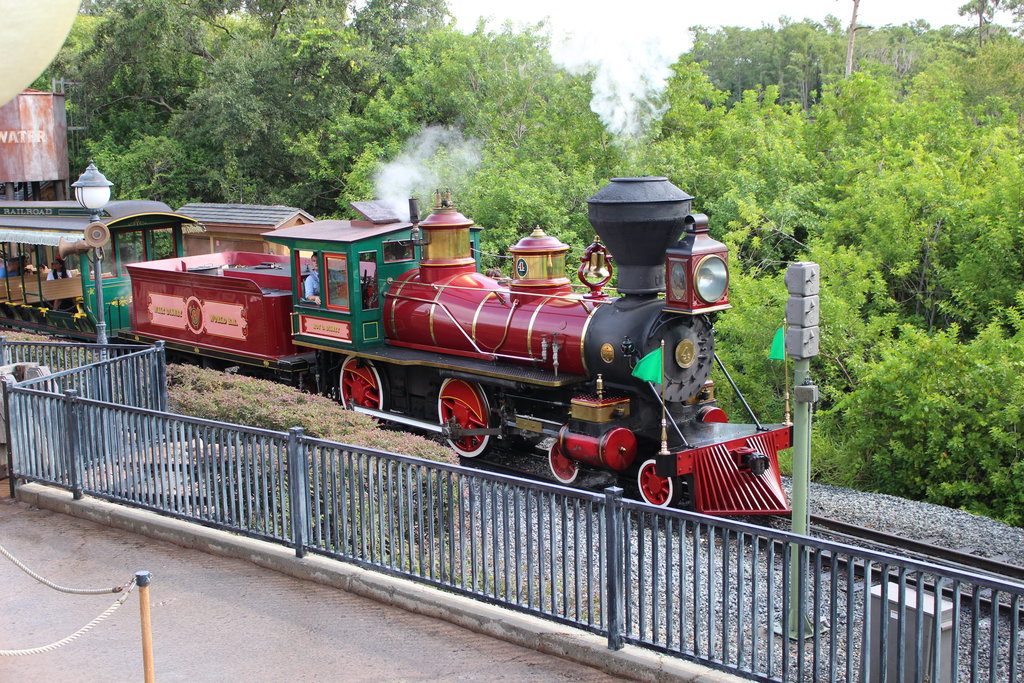 from Paul Barrie (Window to the Magic) Did you know that it's possible to ride in the Walt Disney Railroad tender or the wheel house on the Mark Twain? Not always, Mr. Barrie says, but sometimes. All it takes is asking a cast member loading the attraction. I'll definitely be trying this one on my next vacation.
BONUS TIDBIT! If you love theme parks and European travel, Barrie says to visit Germany's Europa-Park. Disney fans will find a ton of similarities.
from Freddy Martin (FreddyMartin.net) You've all heard of Hidden Mickeys, right? But did you know there are also Hidden Walts? Martin says you can find nods to Walt in the parks, for example you may see the number 1901 (the year Walt was born) or WD (Walt's initials).
from Dan & Leslie Lowry (Addicted to the Mouse) These travel agents are also big believers in staying away from the Magic Kingdom on a Monday, but they also say "go left" because Americans are programmed to turn right.
from Isaac Carlson (Watso Videos) Want a short wait on a popular ride without a FastPass? Carlson's tip is to be at rope drop and head straight for that E ticket attraction first.
from Robin Broos (12 Disney Parks) This guy has been to all of the parks and he can say with authority that Tokyo Disney Sea is the BEST!
from Herb Leibacher (World of Walt) Leibacher recommends that if you are a first-time visitor to the Magic Kingdom, arrive to the park by Monorail or by Ferry. Don't take the bus. (I agree!)
from Kevin Kidney (Kevin and Jody) Kidney designs and builds the floats for Disney parades and when he was asked to design the Happiness Parade for Disney's Tokyo park he was told, no villains or sarcastic characters (everything had to be cute and huggable).
from Josh & Taylor Rippey (The WDW Couple) In addition to the Magic Kingdom being the busiest park on a Monday, the Rippeys say EPCOT is the busiest park on a Friday.
from Robert Niles (Theme Park Insider) There were three big takeaways from Niles' interview. 1) Have a Passport 2) The familiarity of Disneyland Paris can make a first trip to Europe less intimidating 3) Use a travel agent.
from Gray Houser (Monorail News) Houser is an expert at providing Disney travel tips to persons with disabilities. Positioning, he says, is key to having the best time.
from Michael Kay (YouTube) Kay recommends guests leave the parks for lunch and eat at one of the resorts instead. For example, if you're at the Magic Kingdom, eat lunch at Captain Cook's (Polynesian Village), Gasparilla Island Grill (Grand Floridian), or Contempo Café (Contemporary).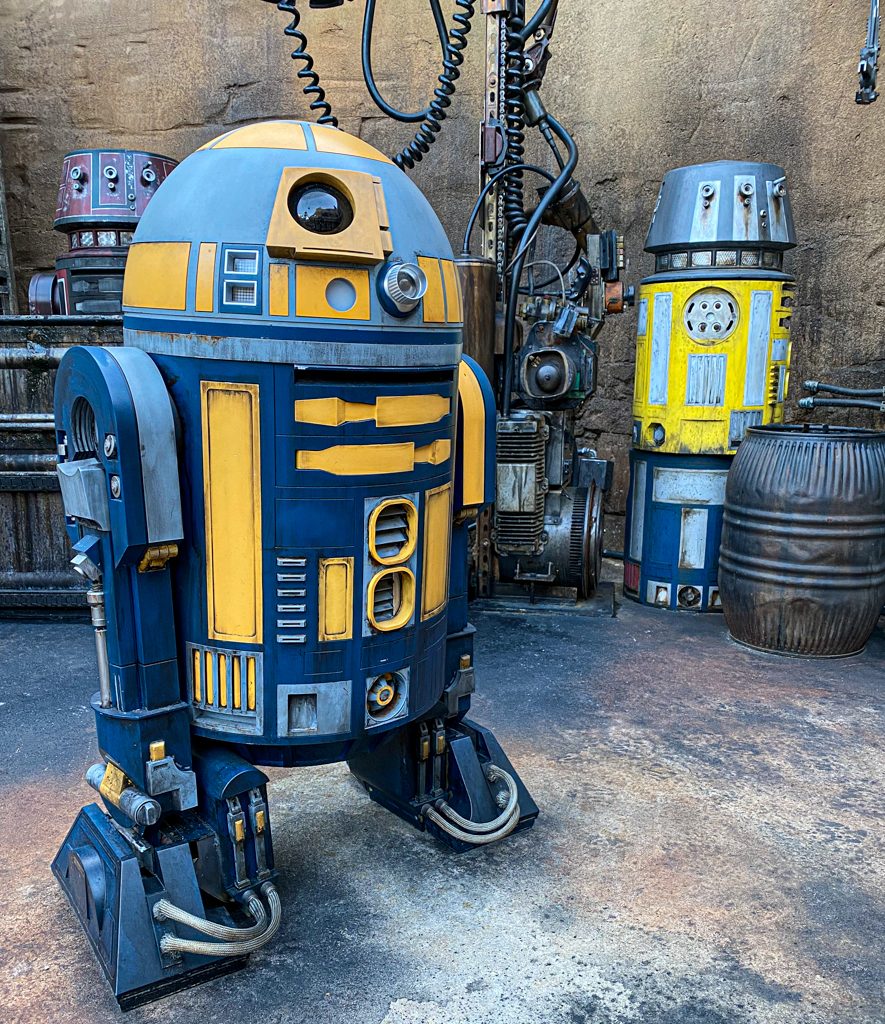 from Matt Roseboom (Attractions Magazine) Roseboom had a great security check tip. Take your umbrella out of your backpack and hold it in your hand while going through the scanner.
from Sam Marracini (Sam's Disney Diary) Marracini is a Star Wars AND Disney expert. He has an interesting theory that someday we may see the Mandalorian, Ahsoka Tano, or Grogu someday at Galaxy's Edge. He convinced me that those timelines do add up!
Wow! That's a lotta tips and facts. If you'd like notice of the next Parks Con event, go to www.magicalmasterclass.com and join the waitlist.
Thanks for Popping In!
Click Here to Subscribe to our FREE Main Street Pop In Newsletter. Every month, we "POP IN" and take a Quick Trip to Disney!
Have a question or a suggestion for a future post? Email us at info@mainstreetpopin.com
Follow MAIN STREET POP IN on
facebook
instagram
twitter