What's New in 2022?
Updated on 5/9/22 – Scroll down to May to see the new descriptive information on the new EPCOT rollercoaster – Guardians of the Galaxy: Cosmic Rewind.
As much as Disney fans bemoan change, can you honestly imagine a year without ANYTHING new? Theme parks aren't monuments. New stuff is why we go back again and again, right?
While nothing is the Disney-verse is guaranteed, here are the things Walt Disney World has added or has announced it will add soon.
Opened in FEBRUARY
Adventure Friends Cavalcade at the Magic Kingdom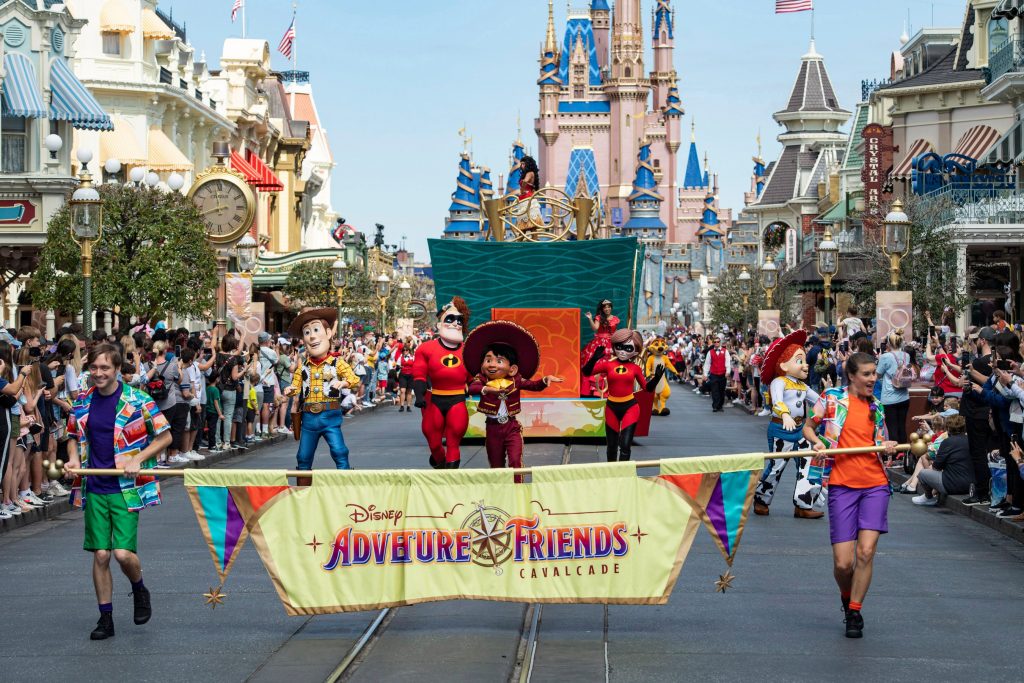 Disney added this "super-sized cavalcade" in February. So, it's not quite a parade, but it's a little longer than previous cavalcades.
The new Disney Adventure Friends Cavalcade has nearly 30 Disney and Pixar friends including Nick and Judy from Zootopia, Baloo and King Louie from The Jungle Book, Jose Carioca and Panchito from The Three Caballeros, Merida, Moana, The Incredibles, and Miguel from Coco.
Opened in MARCH
Star Wars: Galactic Starcruiser at Hollywood Studios
Galactic Starcruiser is everything Disney does best in one big package – storytelling, a VIP theme park experience, a virtual world, a deluxe resort, fine dining, and a cruise ship. (It'll cost a pretty penny but every minute so far has been documented by "someone" via YouTube, Instagram or TikTok.)
The adventure starts at the terminal. Guests will ride a launch pod into space and board the Halcyon starcruiser. Once inside, those aboard will settle in for a two-night stay in a cabin or suite with a view of space. While cruising, guests will dine at the Crown of Corellia Dining Room, meet and role-play with characters from other galaxies, and take a transport to Batuu for a special mission.
New Legacy Lightsaber at Star Wars: Galaxy's Edge in Hollywood Studios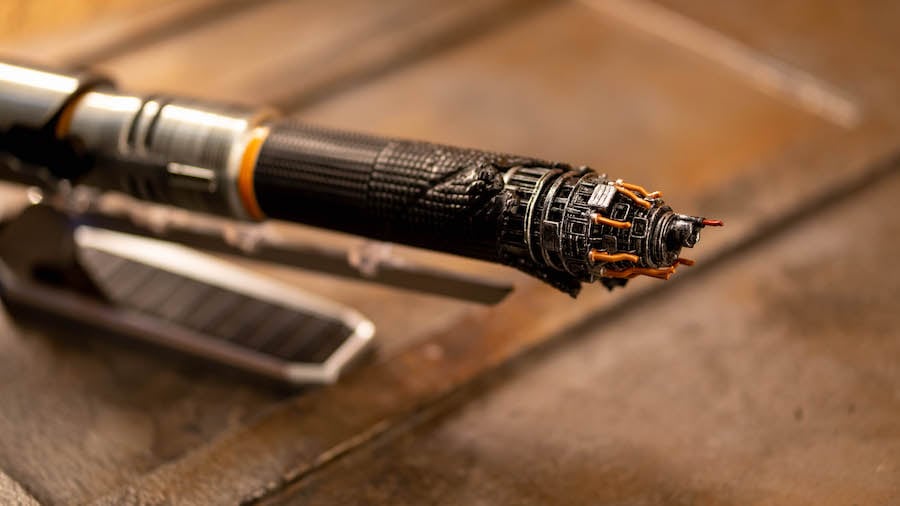 Those who travel to Batuu specifically to build a custom lightsaber now have a new hilt option available. This spring, Disney added a hilt design similar to Cal Kestis' from Star Wars: Jedi Fallen Order. The hilt comes two ways — the broken end design as received by Cal or with a dual-saber adapter to replicate the saber when owned by Cal's Master, Jaro Tapal. For information on how to register to build your own lightsaber, CLICK HERE.
Local Green Orlando at Disney Springs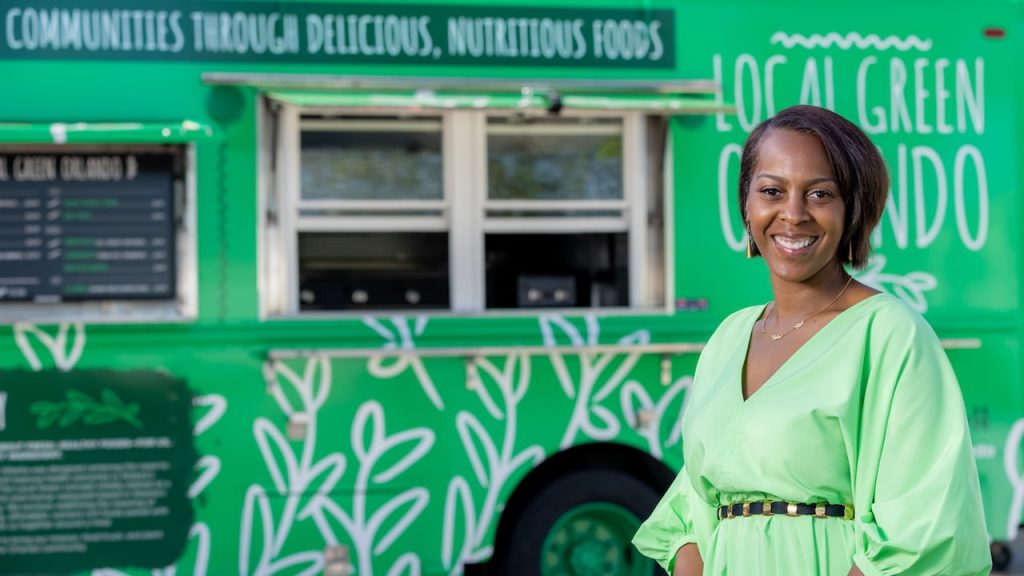 Local Green Orlando has opened a new food truck on the West Side Neighborhood of Disney Springs. Local Green Orlando features vegan, vegetarian and pescatarian dishes. For a link to the menu, CLICK HERE
Opened in April
Salt & Straw at Disney Springs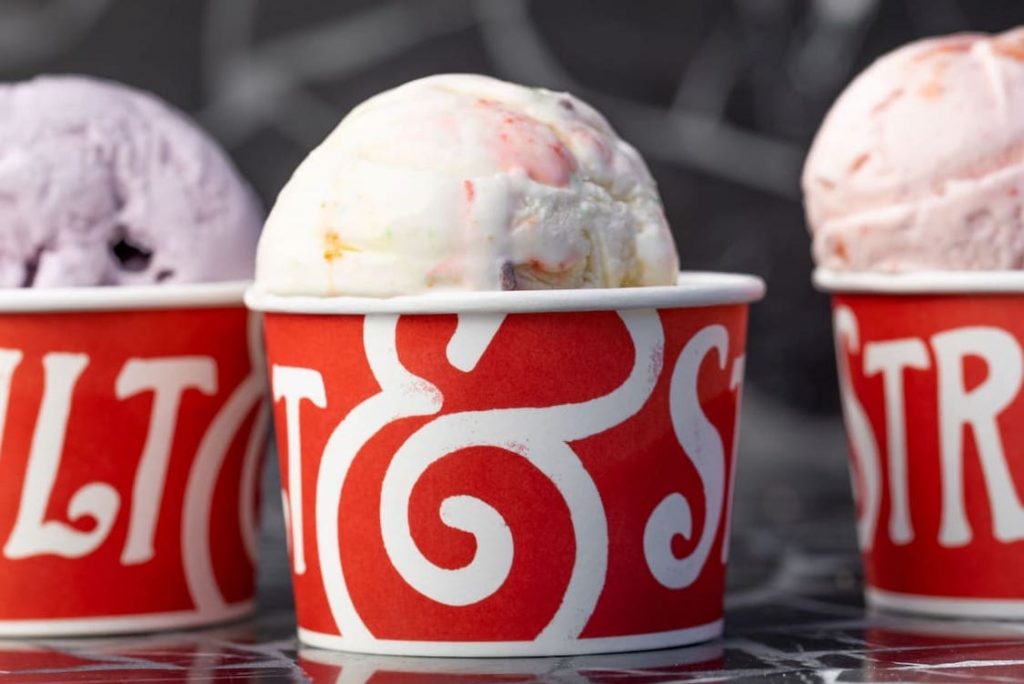 Salt & Straw, a unique ice cream chain, hopes to open in Disney Springs this spring. Salt & Straw makes an ever-changing menu of small batch ice cream flavors like, pear and blue cheese, chocolate gooey brownie, and salted caramel Thanksgiving Turkey.

Connections Eatery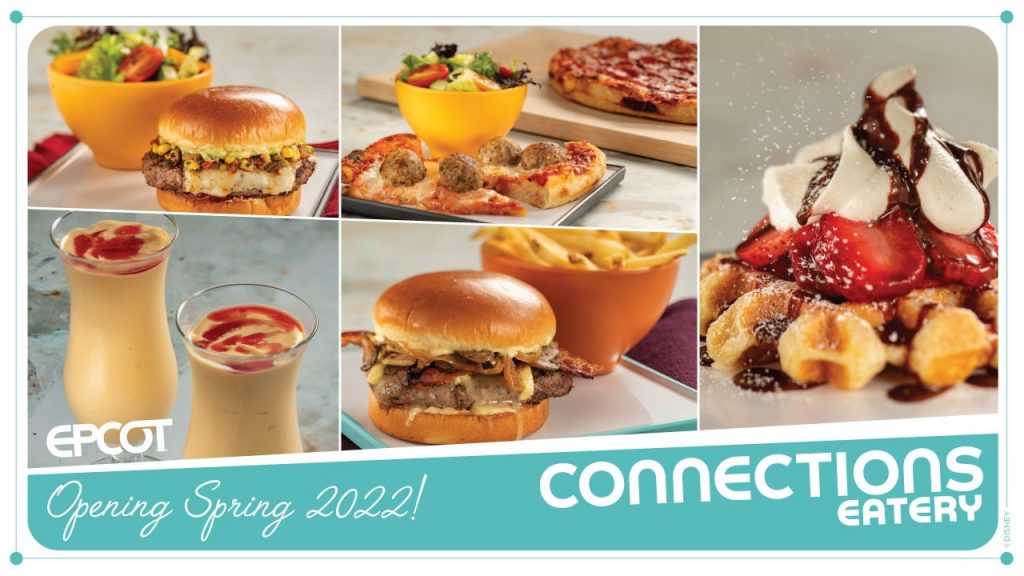 Connections Eatery, a fast casual quick-service restaurant is now open in EPCOT's World Celebration (It is also be a Starbucks location.) POP IN HERE to see the menu.
Coming in MAY
Guardians of the Galaxy: Cosmic Rewind at the new Wonders of Xander Pavilion in EPCOT
Opening May 27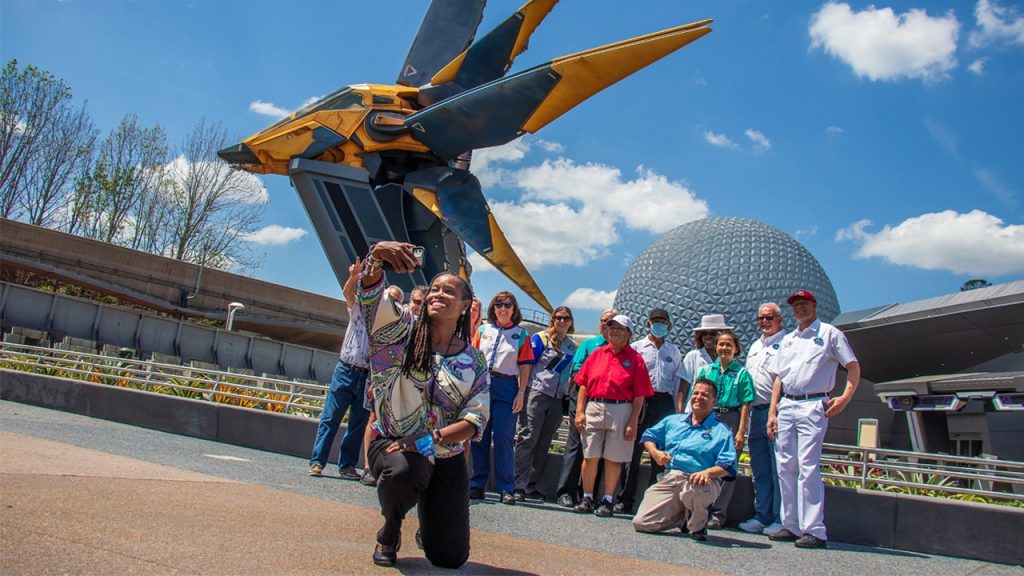 Cosmic Rewind opens on May 27. One member of the team got a preview last week and says it's indescribable! (But we'll try anyway.)
Cosmic Rewind — which gets its name from the reverse launch system that kicks off the adventure — is the longest fully enclosed coaster in the world. Scenes inside the pavilion reach the size of a football field. Vehicles can rotate 360 degrees and "jump points" allow vehicles to travel vast distances through the Andromeda Galaxy, a mere 2.5 million light years away from Terra (a.k.a. Earth).
Opening Dates Still To Be Determined
Splash Mountain Reimagined at the Magic Kingdom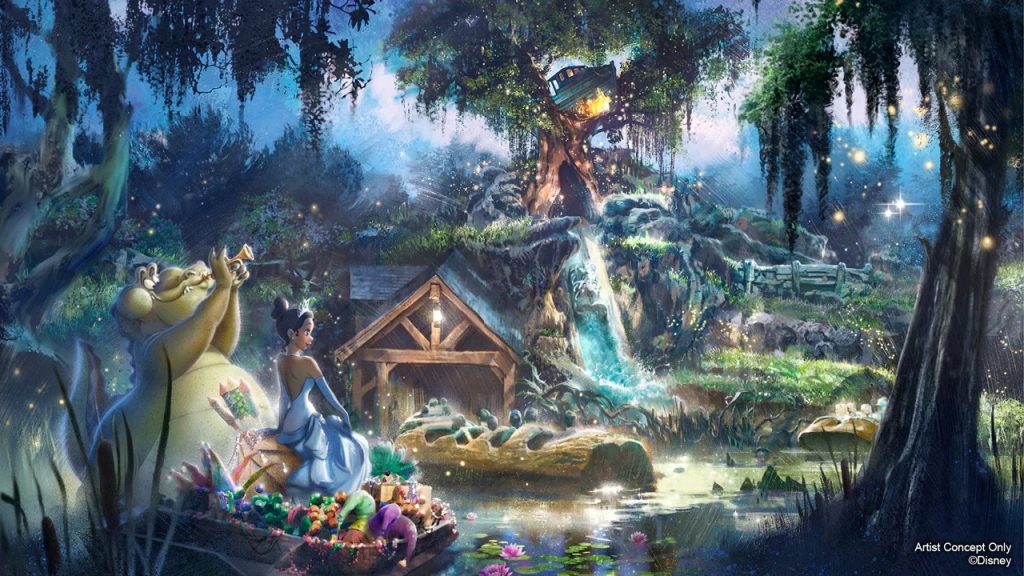 Take one of the most popular rides currently at the Magic Kingdom (Splash Mountain) and combine it with one of the hippest Princesses (Tiana) and what do you get? An ultimate Mardi Gras Party-themed, The Princess and the Frog attraction and thrill ride.
The water-ride itself – a log-flume with three dips and a five-story drop – won't change, but the décor and music definitely will! This will be the biggest update the attraction has had since it opened in Frontierland on July 17, 1992.
TRON Lightcycle Run
Rumors are circulating that this one may not debut until 2023, but for now, we're keeping our fingers crossed that it's still a go for the fall of 2022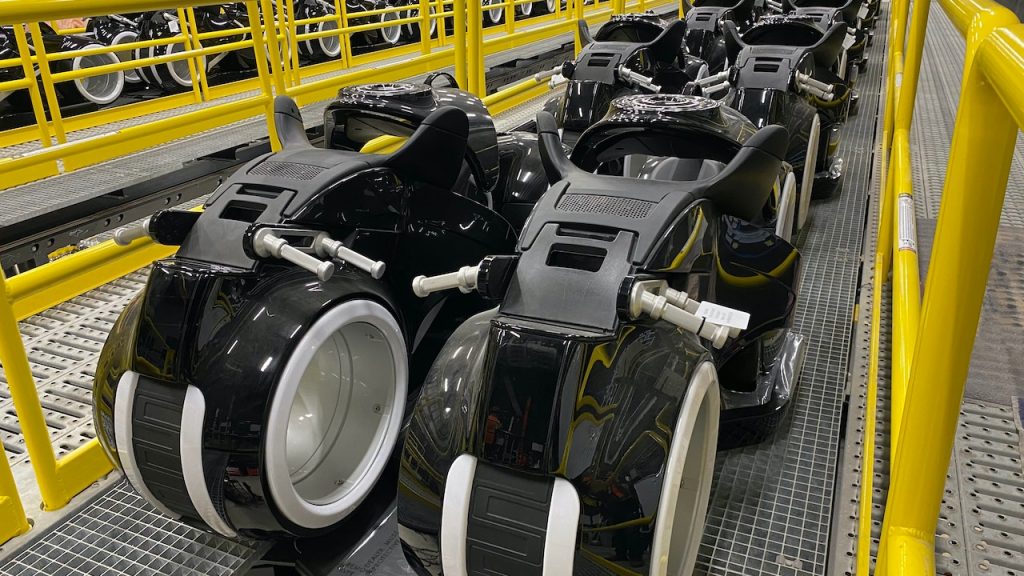 Tron Lightcycle Run is a high-speed rollercoaster with steep turns and drops. It's being added to Tomorrowland in the Magic Kingdom, right next to Space Mountain. From what we've been reading, it WILL NOT go upside down, but its track stands pretty high off the ground. Its expected top speed will be about 59 mph, making it the fastest rollercoaster at Walt Disney World. (Yes, Test Track vehicles do reach about 65 mph, but Test Track isn't considered a rollercoaster.)
Will Lightcycle Run give Space Mountain a "run" for its money in 2022? We hope the answer is, "YES!"
Jessie's Trading Post and Roundup Rodeo BBQ in Hollywood Studios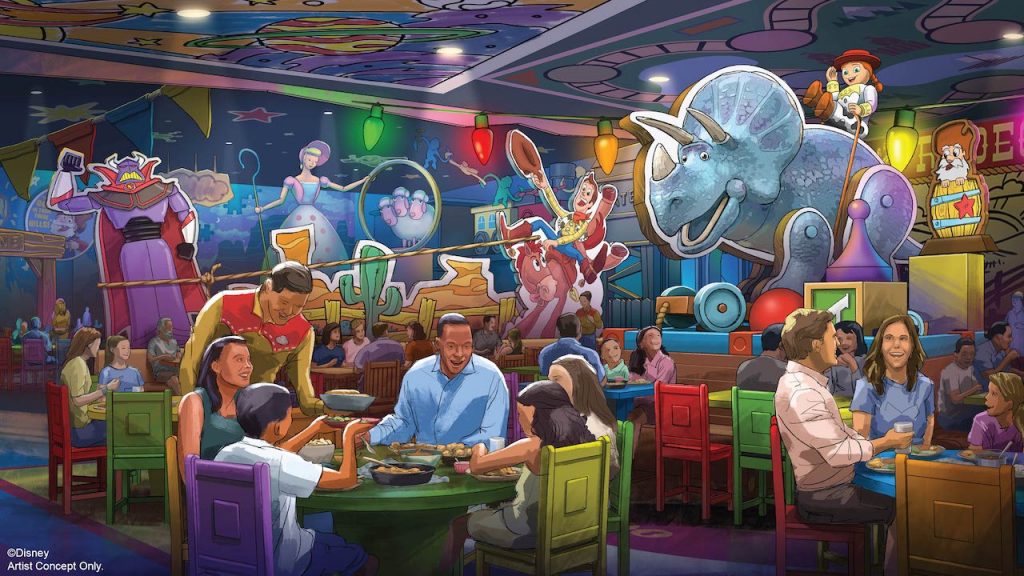 Toy Story land will get a new toy store and a new restaurant this year. Jessie's Trading Post will be THE PLACE in Toy Story Land to pick up the latest toys and souvenirs. Roundup Rodeo BBQ will be a family restaurant with two dining rooms and a "rodeo" put on by Andy.
The Completion of World Celebration, World Discovery, and World Nature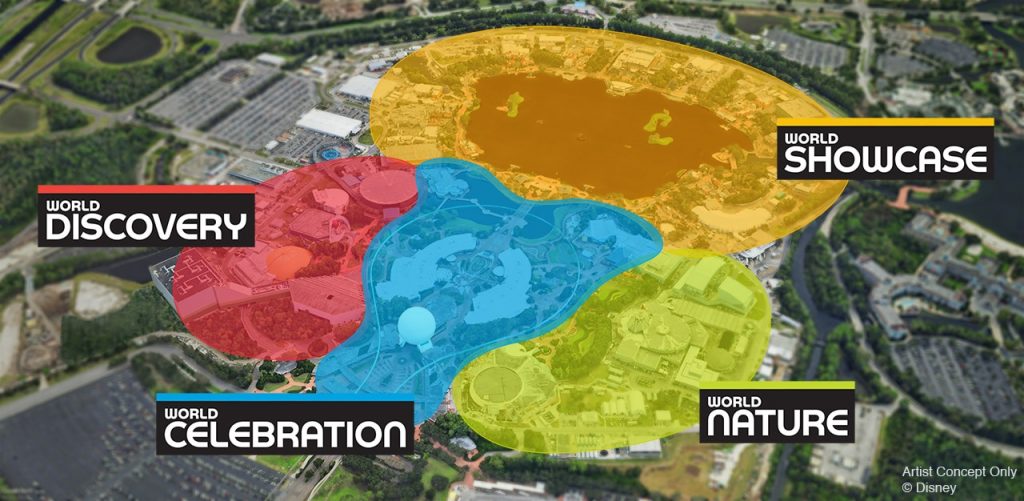 EPCOT had a major revamp planned before the pandemic hit. The entire area known as Future World became World Discovery, World Celebration, and World Nature with lots of new stuff promised in time for the Magic Kingdom's 50th Anniversary. Unfortunately, not all of it happened. We did get a new entrance and a fabulously lit Spaceship Earth. but lots of the World Celebration area (smack dab in the middle) is still surrounded in construction walls.
Here's hoping the dust will settle soon and in 2022 we'll get to see:
Dreamers Point, a new area dedicated to Walt Disney that will include a statue of Walt, a wishing tree, and a story fountain.
Moana: Journey of Water, a walking trail with gardens and interactive water features.
PLAY! Pavilion, a city with interactive experiences and characters. (This one appears on the latest Disney maps, so it should be soon.)
KEEP CHECKING BACK
We'll keep updating this page as we collect more announcements and exact dates.
Thanks for Popping In!
Click Here to Subscribe to our FREE Main Street Pop In Newsletter. Every month, we "POP IN" and take a Quick Trip to Disney!
Have a question or a suggestion for a future post? Email us at info@mainstreetpopin.com
Follow MAIN STREET POP IN on
facebook
instagram
twitter