We love to chat people up about first visits to Walt Disney World. We always want to know, "Did you love it?" and the second, "What attraction did you try first?"
We don't believe there is a good or bad age to take a child to Disney, but generally, families in our small circle seem to plan the first trip when the oldest kiddo is 5 to 7 years old.
At this age, a bad experience on a first attraction can set the tone for the whole day. My own son was spooked by the loud hissing of the breaks on the Astro Orbiter one morning and refused to ride anything else the rest of the trip. (We collected a lot of character signatures that week.)
You know your kid best, but if you've never taken him or her to a theme park or even a carnival before, you can be surprised. A kid you thought was a daredevil wants nothing to do with spinning or dipping, while many a shy introvert relishes the whoosh of an outdoor rollercoaster or the sight of ghosts.
Each park seems to have at least one attraction that we think is a crummy thing to try first. Let us know if you agree.
MAGIC KINGDOM
Stitch's Great Escape
This attraction is SCARY, and not in a fun way. It's a locked-in-your-seat, can't-see-the-hand-in-front-of-my-face, something-is-breathing-down-my-neck, and what-smells? kind of scary. Currently, the attraction is closed and there is no official word yet as to when, or if, it will reopen. For the sake of children everywhere, we hope it does not.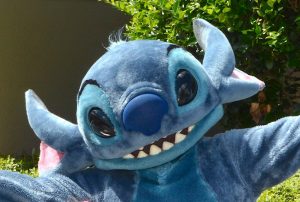 So, what should you try first with a young kid at the Magic Kingdom? The Walt Disney World Railroad, it's a small world, Dumbo, Jungle Cruise, or Tomorrowland Speedway.
EPCOT
Mission Space
Mission Space is a closed-space simulator experience that comes with a barf bag. This ride is really fun, and we are not saying don't ride it. Just build up to it. If your kid tries (and likes) Soarin' and Test Track, then Mission Space (pick the milder Green Mission) will probably be okay.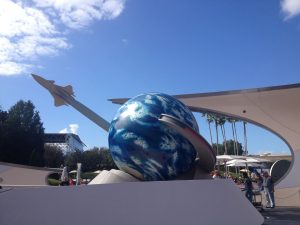 What's a better first try? Spaceship Earth, The Seas With Nemo and Friends, Frozen Ever After, or The Gran Fiesta Tour Starring The Three Caballeros.
HOLLYWOOD STUDIOS
Star Tours
It is so tempting to hop on this ride first thing. The line is generally short in the morning and Star Wars is so hot right now. Most kids know the franchise and will say yes to the opportunity. However, this bumpy ride feels very much like a rollercoaster experience. It is a simulator using 3D technology. But it's much longer than most roller coasters. If your kiddo hates it, you might have to endure a full seven minutes of screaming. No joke, we've been there.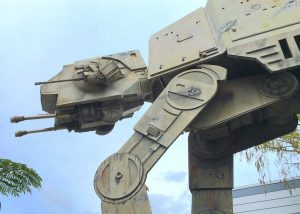 Try first instead? Toy Story Midway Mania or Muppet Vision 3D. When Toy Story Land opens on June 30, Alien Swirling Saucers and Slinky Dog Dash may be contenders. We'll have to let you know later this summer.
ANIMAL KINGDOM
Dinosaur
Dinoland U.S.A. is a really fun place for kids to visit, but don't be fooled that Dinosaur is a kids' ride. The animatronic dinosaurs are realistic and frightening. We know some adults who ride with head down, eyes closed nearly the whole way (me!). If you don't think your young one will enjoy coming face-to-face with the jaws and the hot breath of a T-Rex, skip this one.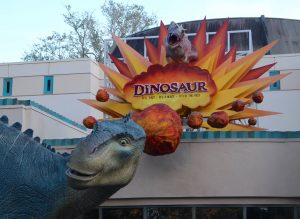 Do try? Kilimanjaro Safari, Festival of the Lion King, or Na'vi River Journey.
Have no fear, there is more to enjoy at Disney then there is to dislike. The odds are in your favor that no matter what you do you'll have a great time.
facebook
Facebook: facebook.com/mainstreetpopin
instagram
Instagram: @main.street.pop.in
twitter
Twitter: @mainstreetpopin