When we go to Walt Disney World (or anywhere for that matter) I have a system to get everyone packed up easily.
First, I make a quick list for each person and place it on their suitcase.  Within the suitcase, we use packing cubes (you can find them online at eBags, Ikea or Amazon or at stores like TJ Maxx, Marshalls, or Ross), and each person has their own color.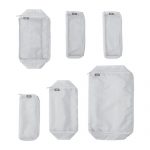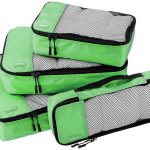 I pack my 13-year-old's clothes into cubes by shirts, pants, underwear, etc… For my 8-year-old, I put together individual outfits for each day. I include socks, underwear, and accessories for each and roll up and place in a packing cube. I also bring along a plastic sports backpack for each person to use for dirty clothes. These are also great to use as wet bags after the pool.
Lastly, I have everyone pack their own backpack, to include:
A full change of clothing (comfy stuff, so it can double as PJs in case luggage is lost)
Snacks-in a Ziplock
Electronic Entertainment
Non-Electronic Entertainment
Headphones
Baby wipes or Antibacterial Wipes
A surprise for each child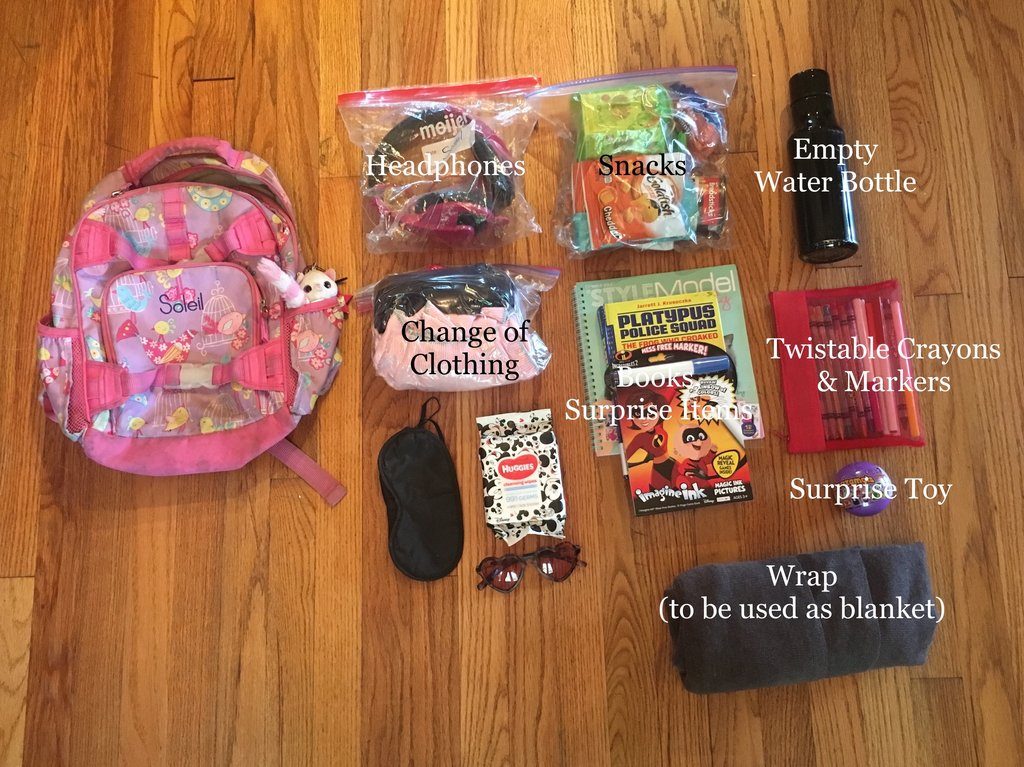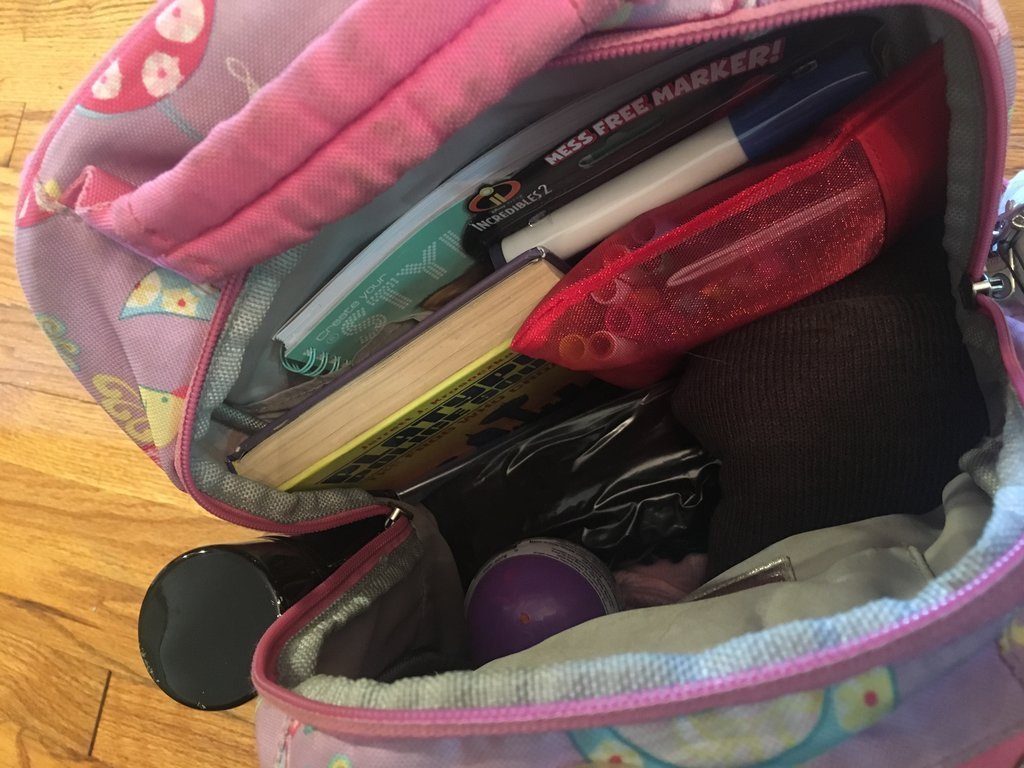 Each person has their own suitcase that they are capable of rolling themselves.  (When my children were younger, my husband and I each used a bigger rolling suitcase and packed one kid's stuff with our own.)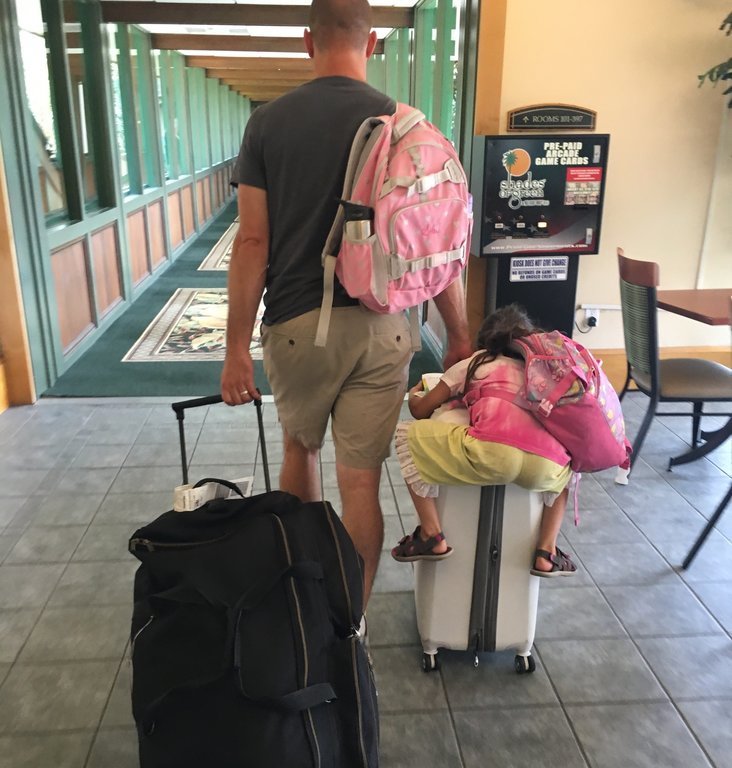 Each person also carries their backpack, and then I carry a large tote for the travel documents and anything else that is very important. I attach travel pillows or blankets to the outside of the backpack. During a long trip, I even packed a lunch box with additional snacks and attached it to the outside of the backpack for easy access.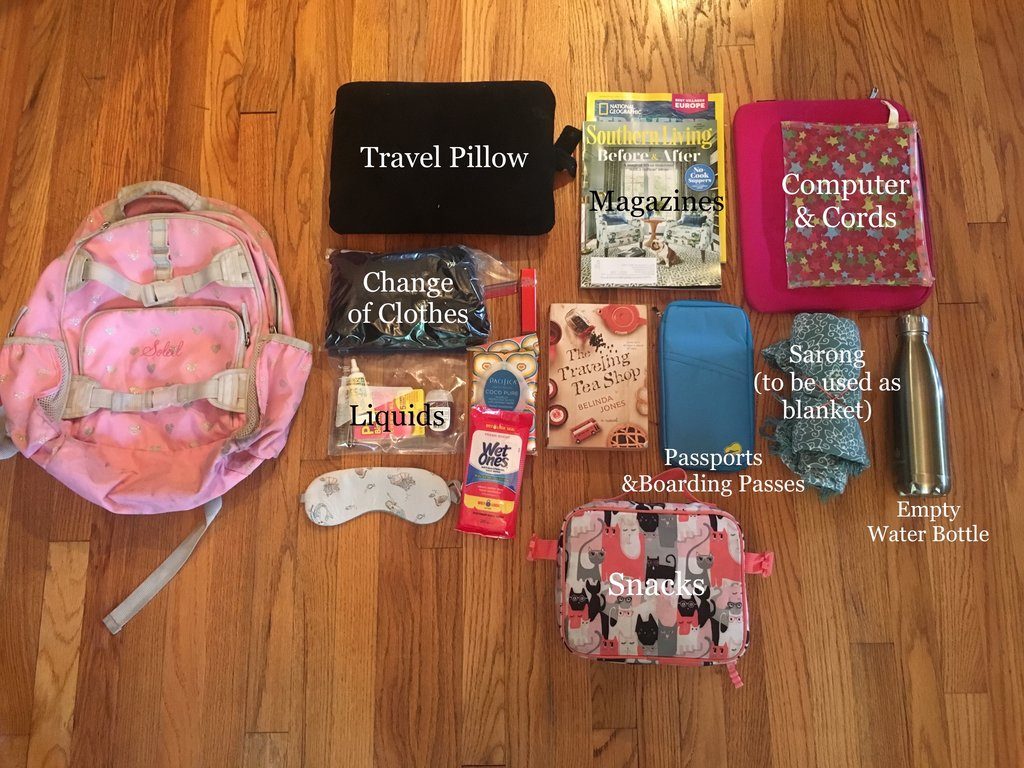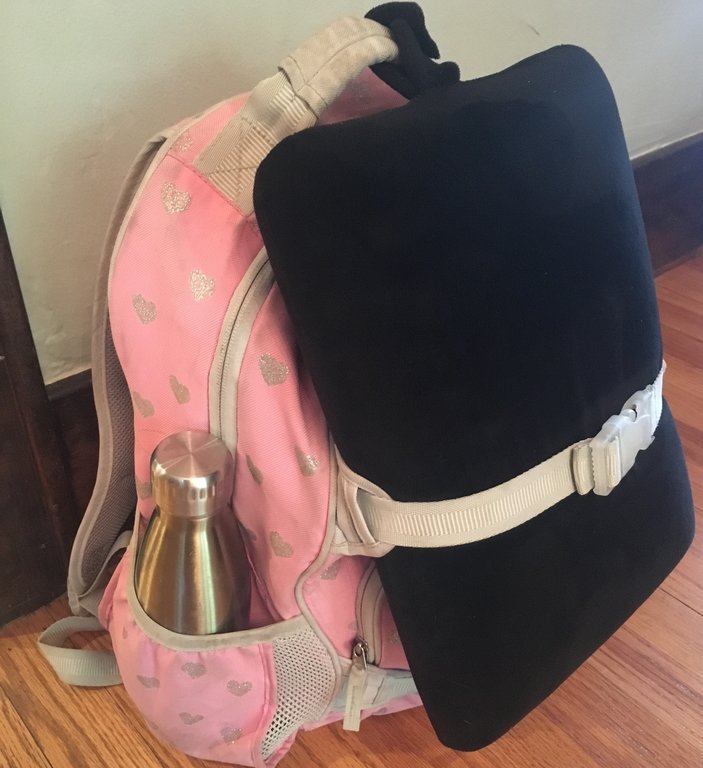 I hope these suggestions work for you, and don't forget to pack Mickey Ears!
If you have some packing suggestions for our readers, please add them to the comments below.
Interested in more Theme Park Hacks? Check out these articles!
Dining Hack: Avoid Cancellation Charges
How To Make Waiting More Fun
Souvenir Shopping Hack: Buy Swag BEFORE Your Trip
Fashion Hack: Makeup That Withstands The Heat (And Snacking)
MAIN STREET POP IN is just a fun hobby for our team. We have nothing to sell and no website advertisements. Basically, we're here because we need a little Disney every day and like to connect with others who feel the same.
If you're someone who needs a Disney fix on a regular basis, then let us tell you about our FREE newsletter. Every Monday afternoon, the MAIN STREET POP IN Newsletter contains a "photo of the week", an inspiring quote about something Disney related, and links to our latest blog and website updates. It literally takes about a minute to read. If you'd like to sign up, we'd love to have you as a subscriber. Sign up and take a quick trip to Disney with us every Monday.