Attraction: Dumbo the Flying Elephant
Park: Magic Kingdom
Land: Fantasyland
Year Opened: 1971
Inspiration: The 1941 animated film, Dumbo
Theme Music: Circus Music
Literary Tie-In: Dumbo the Flying Elephant by Helen Aberson-Mayer and Harold Pearl in 1939 (no copies of the original version of the book have been found)

Ask parents-to-be what Disney attraction they dream of taking their child on first at the Magic Kingdom and 9 times out of 10 you'll get the answer, "Dumbo."
Dumbo the Flying Elephant is a Fantasyland attraction that is as old as the Magic Kingdom itself. Although it occupied a different spot in the park in 1971 and now offers two carousels, it remains as popular as ever.
Magical Milestone: In Disneyland, Dumbo the Flying Elephant celebrated its 65th birthday this summer.
It's not unusual for families to wait over an hour to fly in the colorful elephant vehicles. If you're an early riser (and lots of toddlers are) you can definitely ride a few times with little to no wait if you head to this attraction right when the park opens.
If the thought of waiting over an hour with a toddler in the Florida sun has you thinking, "are people nuts?", know this. Dumbo has the most relaxing queue of any park attraction. Most of the wait takes place in an air-conditioned circus tent that is dimly lit, with ample seating, and a play structure kids adore.
(Editor's Note: Due to COVID-19 and lighter park attendance, waits for Dumbo are very short and the play structure is closed.)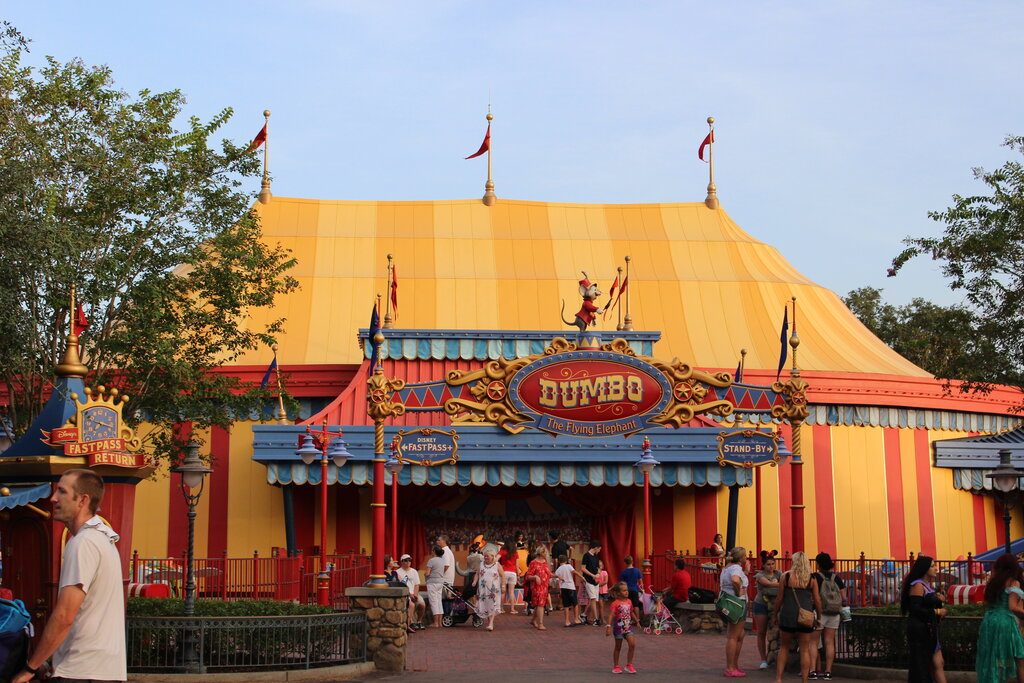 If you haven't seen the film, the story of Dumbo is quite sad. Dumbo, born with enormous ears, is teased mercilessly by those he lives with at the circus and the crowds that come to visit. He just doesn't fit in. With the help of a magic feather and his only friend, Timothy Q. Mouse, he discovers that he possesses an amazing talent—the gift of flight. 
The Magic Kingdom's Dumbo attraction brings you into the circus of the animated film and allows you to soar above the crowds with Dumbo. Guests are seated inside of an elephant-shaped vehicle that fits two to three passengers. Once the ride is spinning, the up and down motion of Dumbo can be controlled by a joystick. Even the youngest of passengers can make the vehicle rise and lower. There is no height requirement to ride Dumbo, making it something that even babies can experience.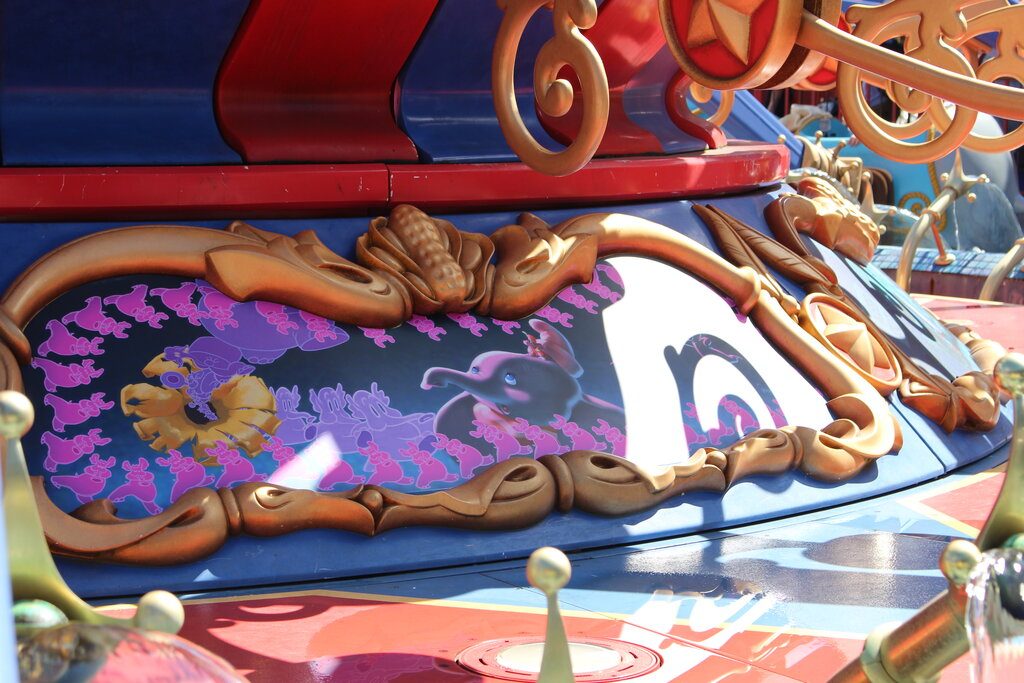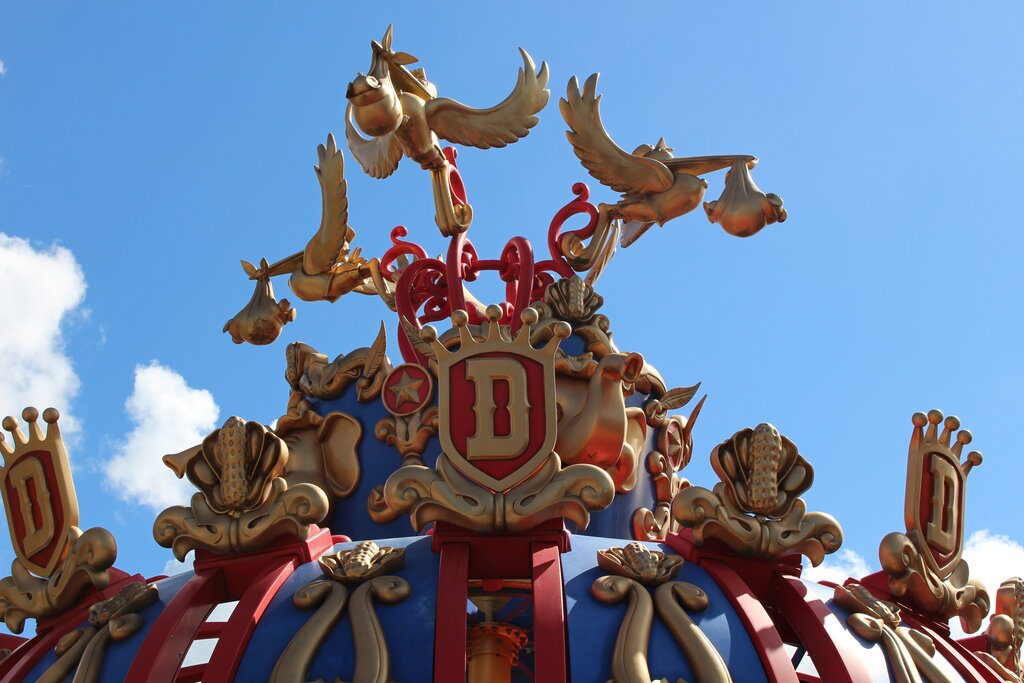 The attraction is beautifully designed and vibrantly colored. A simple seat belt is all that's required to keep you in. Panels depict scenes from the movie and golden storks adorn the top. Organ music plays traditional circus tunes, keeping in step with the theme.
This attraction provides guests with spectacular views of the Magic Kingdom. But be quick with your camera. Ride time is only 90 seconds.
Quirky Tale: Apparently in 1957, when visiting this attraction in Disneyland, President Harry S. Truman declined to ride Dumbo because elephants are the symbol for the Republican party. (And you thought pettiness in politics was a current phenomenon?)
Resources: Disney A to Z by Dave Smith, Wikipedia, WDWinfo.com, Disney Parks Blog
Thanks For Popping In!
Click Here To Subscribe To The Main Street Pop In Newsletter. It's FREE!
Follow MAIN STREET POP IN on
facebook
instagram
twitter