It's no secret that Mr. Walt Disney had a special place in his heart for children, and this love inspired his employees to be mindful of children's causes as well. In the early days of the Hyperion Studio, Disney and his artists would volunteer at the local children's hospital, entertaining young patients with animation drawings.
As his empire grew, Walt used his fortune and influence to help some wonderful nonprofits. Here are just a few.

Toys For Tots—created by the U.S. Marine Corps Reserve in 1947—collects and distributes toys at Christmas to children in need. In 1948, Walt oversaw the design of the famous toy train logo that is still used today. He also created the first national Toys For Tots poster. Walt Disney World Resort and Disneyland Resort toy drives collect more than 37,000 toys for the program each year.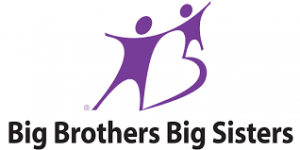 For more than 100 years, Big Brothers Big Sisters has matched children facing adversity with positive adult mentors. In 1955, Walt Disney and Meredith Willson (creator of The Music Man) founded Big Brothers of Greater Los Angeles. Merged with Big Sisters International today, BBBSLA is the leading non-profit in the Los Angeles community. A Disney executive currently sits on the LA board, and the company is a major donor to BBBS of Central Florida.

Walt Disney's dream to create a tribute to the children of the world came true in the early 1960s when the Pepsi-Cola Company approached him with an idea for the 1964 New York World's Fair. Pepsi was working with the United Nations Children's Fund (which promotes the rights and wellbeing of children around the world) and asked Disney to design and build a ride to benefit the group. The result was "it's a small world—a Salute to UNICEF." Adults paid $1 to take the boat ride and kids paid 60 cents. More than 10 million rode "it's a small world" at the fair, with all proceeds going to UNICEF. Today, Disney continues to partner with UNICEF on numerous projects.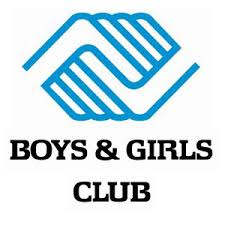 Walt served as spokesman and honorary board member of the Boys Club of America. Today, Boys & Girls Clubs provide safe, constructive, after-school environments for kids and teens. The organization's relationship with the Disney Company continues to this day.

Walt conceived the idea for the California Institute of the Arts and made the vision a reality in 1961. CalArts offers undergraduate and graduate degree programs through six schools—Art, Critical Studies, Dance, Film/Video, Music, and Theater. The Los Angeles Times wrote in 2012 that "directors who had been students in the CalArts' animation programs had generated more than $26 billion at the box office since 1985." When Walt died in 1966, half of his estate went to the Disney Foundation, and 95 percent of that money benefitted CalArts.
We hoped you enjoyed reading a little about the charities and causes supported by Walt Disney.
Thanks For Popping In!
Follow MAIN STREET POP IN on
facebook
instagram
twitter