As summer came to an end and the first day of school drew near, the multitasking began.
For the past few years, our family has spent the end of August in Disney. It's less crowded (notice I didn't say uncrowded), I don't have to worry about the kids missing school, and we LOVE the Disney waterparks.
As I was packing for this year's trip, I realized that I really hadn't done any proper school shopping. None of the boys' pants fit and no one had any treads left on their sneakers.
Should I suspend packing and head to the mall?
Should I try to shop on that one day we would have between the end of our trip and the first day of school?
Or, should I see if I could deck my kids out for fall at Disney Springs?
For a Disney geek like me this was a no brainer. However, I am practical. I knew the kiddos wouldn't want to go to school in an all-Disney wardrobe. Getting real-world clothes was key. Luckily, the recent metamorphosis undergone by Disney Springs has added a lot of shopping options that are reasonable priced and Mouse-free.
For a person who loves shopping and trying new foods, Disney Springs is like a fifth gate. Just like a park, the 120-acre Disney Springs has four "lands" (actually Disney calls them neighborhoods); The Landing, Marketplace, West Side, and Town Center. However, unlike the parks, there is no entrance fee and parking is free.
Our first stop was the West Side's new NBA Experience Store. Our kiddos love basketball, so it was fun for them to see their favorite team's gear in person. Jerseys, t-shirts, sweatshirts, pants, socks, hats and more with every team logo could be found in lots of kid sizes.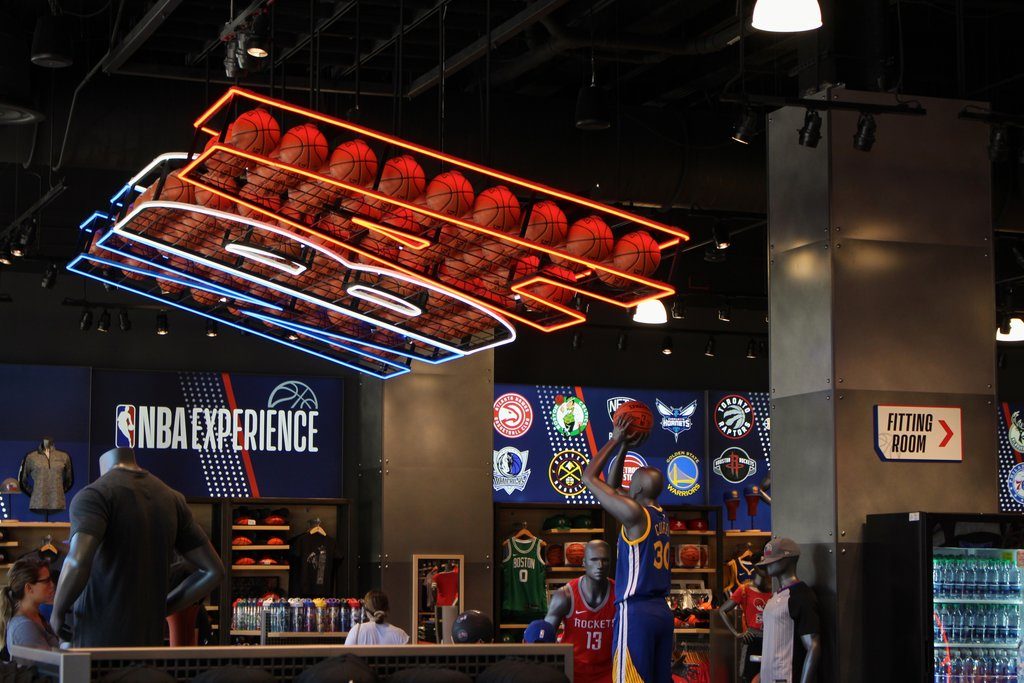 Next, we headed to Town Center, where there was a big concentration of clothing stores.
UNIQLO was our favorite stop. Here we found all the necessities, underwear, undershirts, socks, solid color hoodies, and flannels (although it's weird buying flannels on a 92-degree day). We also picked up a very low-priced Pixar t-shirt.
As a side note, I have to tell you that UNIQLO at Disney Springs is a vacation lifesaver when unusual weather hits. One January, we were woefully unprepared for some 40-degree mornings. With just a quick trip to UNIQLO, I was able to pick up a jacket and three cozy sweatshirts for the whole family for about $100. UNIQLO is just so affordable. Imagine what four sweatshirts would've cost me in a Disney park?
For this year's picture-day outfits, we went to the LACOSTE Store. (This was the only pricey location we visited, but I was determined to get them ONE nice outfit.)
As a child of the 80s, this location was very nostalgic for me. The Izod alligator was everywhere and the colors were pure prep. We settled on two t-shirts for the first day of school and two golf shirts for school pictures.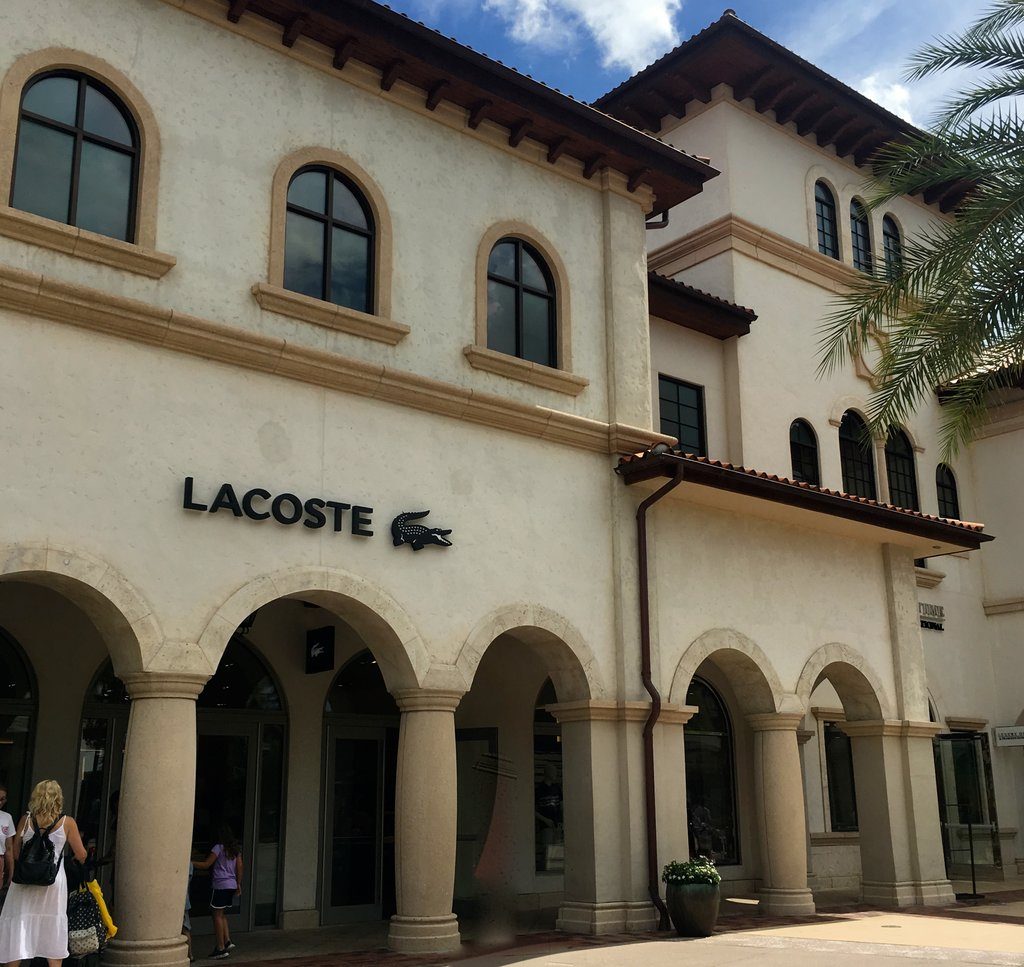 Next, we visited the Colombia Sportswear shop. There was a super sale going on and we picked up fleece coats and other outdoor accessories.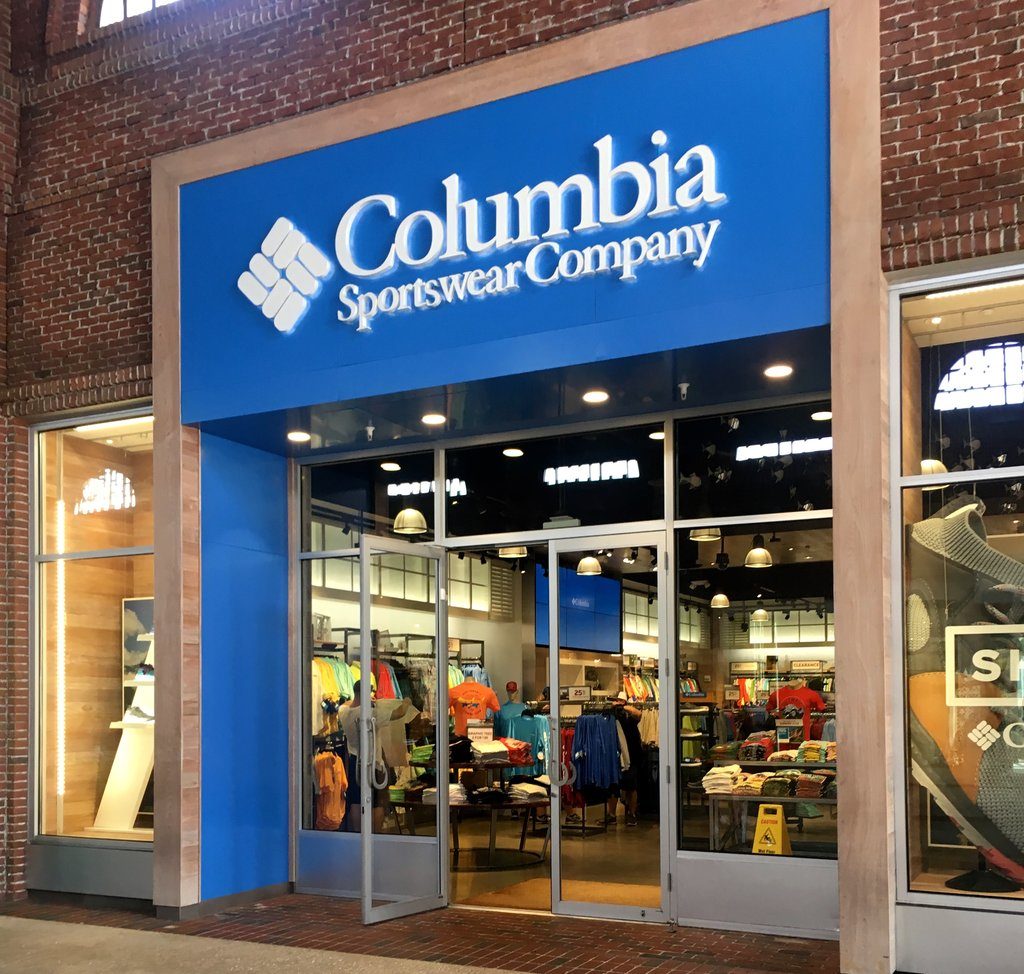 What other locations did we find kids' clothes? We found basic jeans at the LEVI's store, really nice soccer jerseys at Pele Soccer, and great Marvel and Star Wars t-shirts at Superhero Headquarters and the Star Wars Galactic Outpost, respectively. 
Our store visits weren't all wins. Our trip to the UNDER ARMOUR BRAND HOUSE was a bust. We really wanted to try on shoes but couldn't get any help. It was kind of weird since the store wasn't very crowded. We chalked it up to an employee having a bad day and not a knock against the whole store. But in the end, we did not get shoes.
All-and-all it took us two hours to get a full week's worth of school clothes, minus sneakers. I was pleasantly surprised to find as many sales as we did. On top of the sales, a lot of the stores provide discounts to one or more of the following; Disney Annual Passholders, Disney Vacation Club members, Disney Chase Visa card owners, or D23 Fan Club Members. If you have one of these affiliations, don't forget to inquire about a discount. It is not likely your salesperson will ask you.
Back-to-school-shopping at Disney Springs was fun to do once. It's not how I'd plan the chore every year, but because Disney Springs offers a lot of choices that I don't have in my hometown, it was a worthwhile experience.
Mission accomplished in my book.
Thanks For Popping In!
Click Here To Subscribe To The Main Street Pop In Newsletter. It's FREE!
Follow MAIN STREET POP IN on
facebook
instagram
twitter