In recent visits, the Marketplace Co-Op at Disney Springs has become MORE of a shopping "must-do" for me than World of Disney!
The Co-Op is my go-to place for "grownup toys" – phone cases, dishes, art, clothing, pet accessories, and candles. If you have a weakness for unique Disney swag, set a budget BEFORE walking in.
The Co-Op opened in the summer of 2014. It is located in the Marketplace "neighborhood" of Disney Springs across from Dockside Margaritas.
An open and airy space, the Co-Op is divided into small boutiques like a city market. The merchandise is always changing, and what you see one year won't be there the next. But there seems to be a consistency in the type of products that the Co-Op offers: dresses, purses, and accessories themed to various characters, parks, and attractions; smartphone cases sporting the "it" characters of the moment; Disney art in a wide array of styles; retro clothing; and the latest Disney dinnerware collections. The Co-Op is also attached to one of the cutest clothing boutiques in Disney Springs, Tren-D.
Scroll down for some photos of the lovely things I've encountered at the Co-Op over the years!
WonderGround Gallery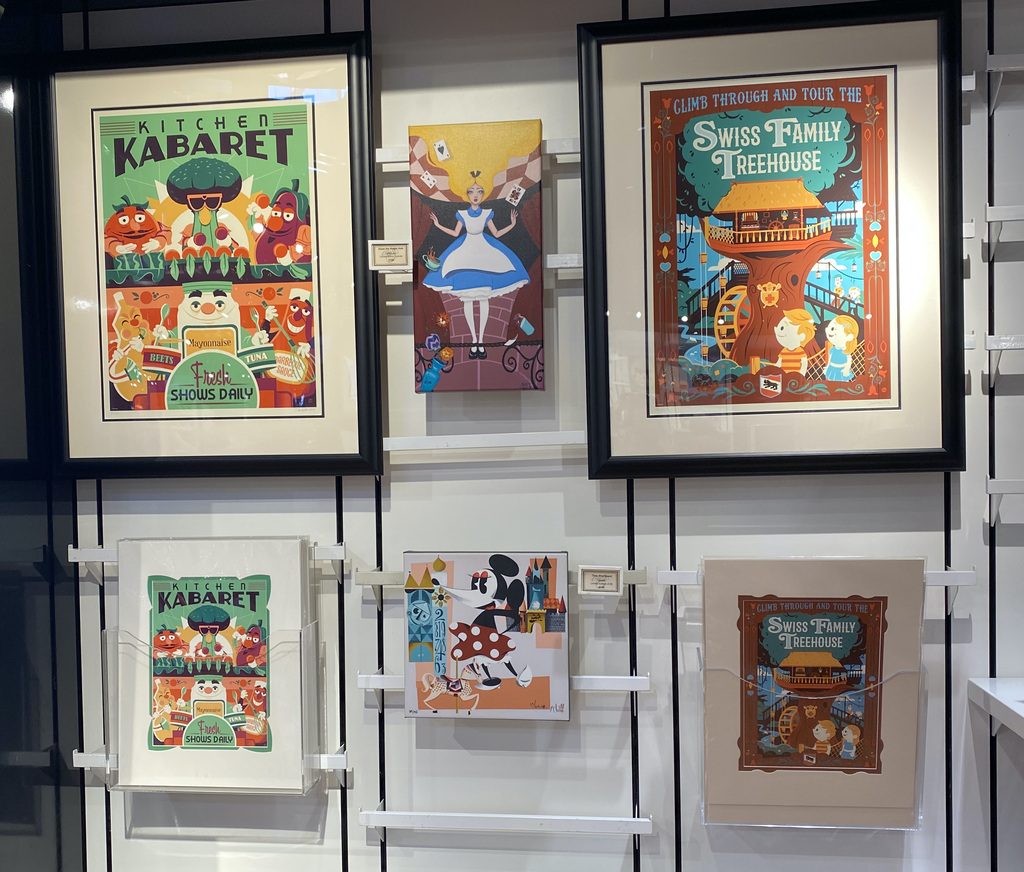 Although it's art festival time at EPCOT right now, WonderGround is a place that carries Disney artwork all year round. Each artist has the blessing of Disney to create pieces using their own personal spin. The gallery has originals, limited-edition prints, and even postcards for those who want to take home something small and affordable.
The Dress Shop on Cherry Tree Lane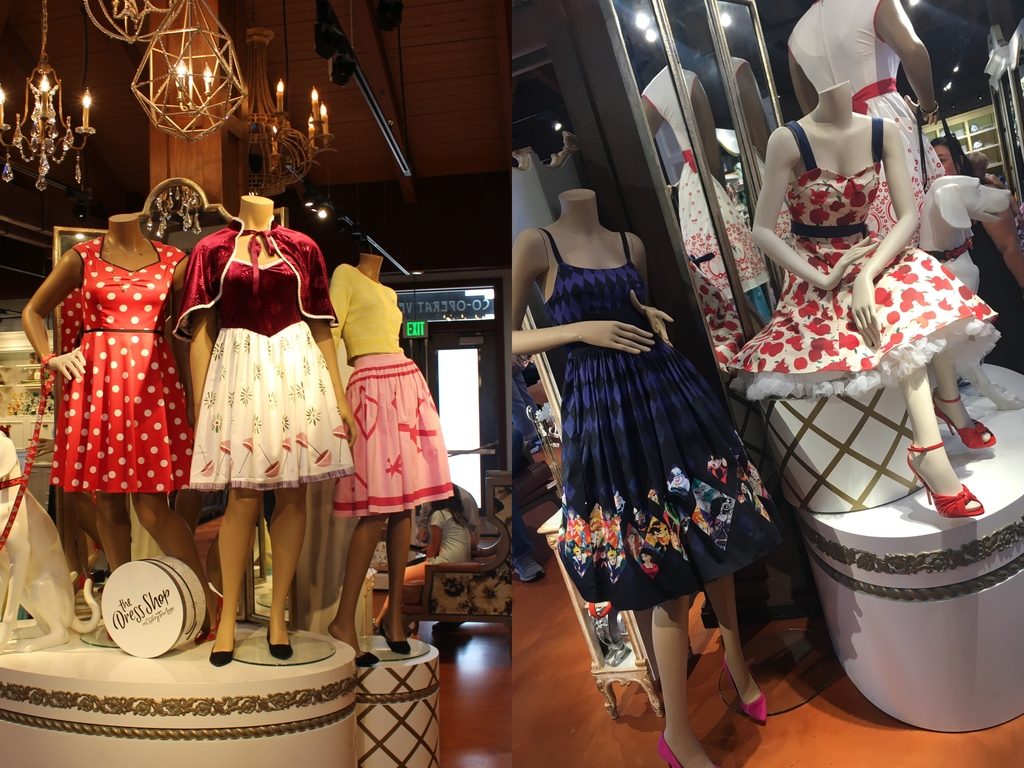 In the film, Mary Poppins, the title character arrives on Cherry Tree Lane to save the Banks Family. In the Co-Op, Cherry Tree Lane is the place to go for the most dapper ladies attire! The Dress Shop also carries accessories like hats, headbands, scarves, jewelry, and bags.
D-Tech on Demand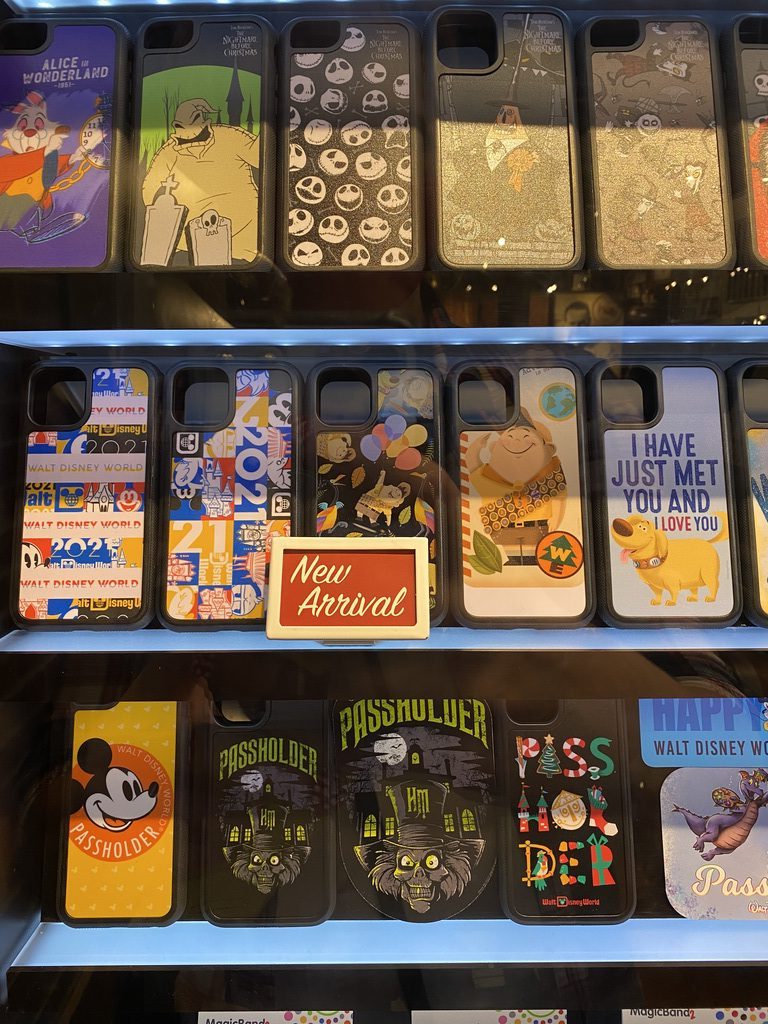 One place I almost always display my Disney fandom is on my phone. D-Tech locations (this isn't the only one) have a number of phone case choices that are always changing and keeping up with what's popular at the moment.
Disney Centerpiece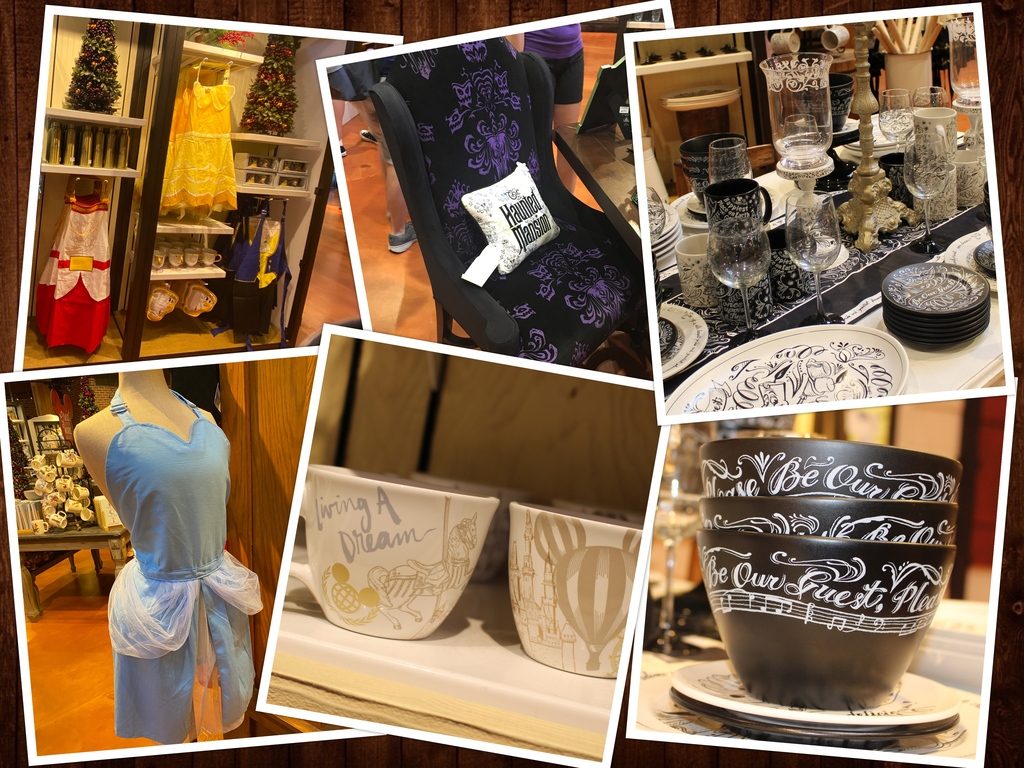 This is the kitchen and dining room spot. Full sets of china and less formal table settings can be found here, as well as the perfect kitchen accessories.
Twenty-Eight & Main
Referencing the dapper fashions of 1928 and Disney's Main Street U.S.A., Twenty-Eight & Main carries men's apparel, jackets, and t-shirts "reminiscent of days gone by."
Disney Tails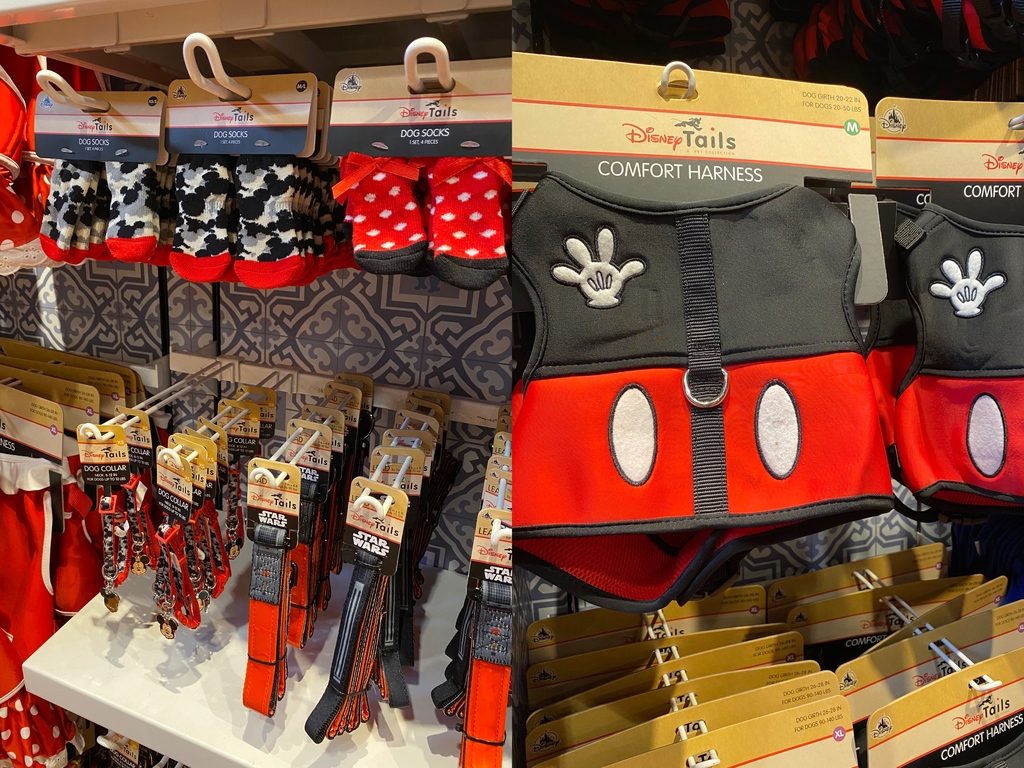 Need a Minnie Mouse dog collar or leash? This is the place to find one–along with other pet toys, booties, and pet bowls. Disney Tails' only flaw is that it carries way more things for dogs than cats (and nothing for turtles).
Bowes Signature Candles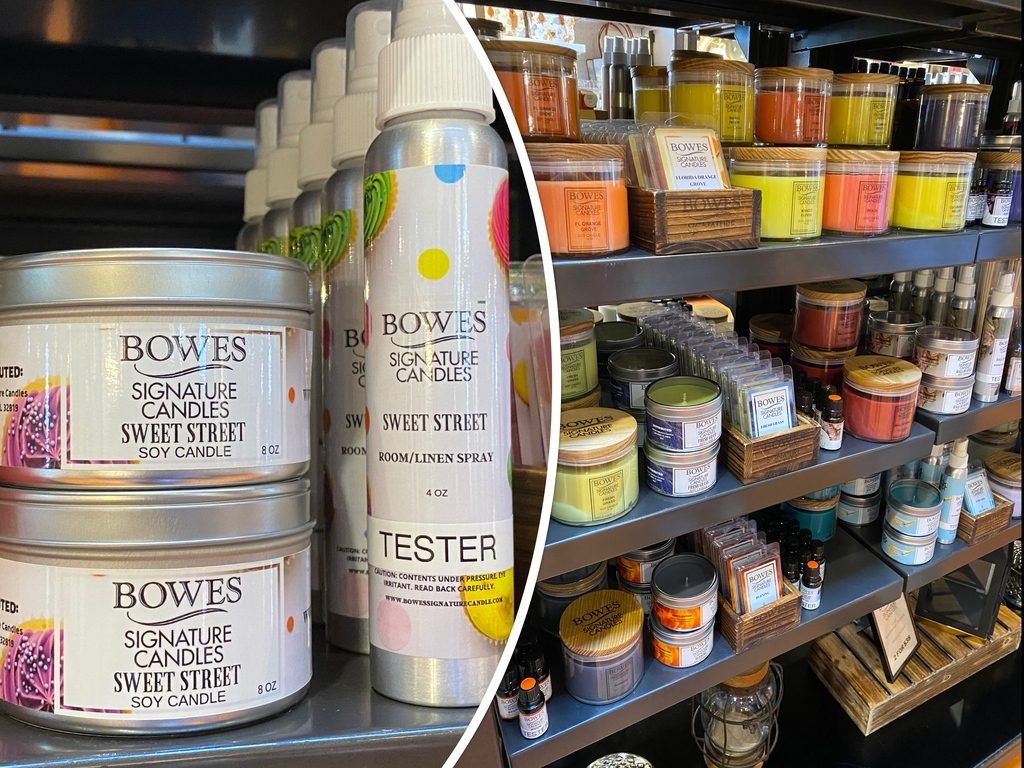 More of a kiosk than a full boutique, Bowes Signature Candles recreates Disney scents for the home in candles, oils, waxes, and sprays. (We've been burning the Sweet Street wax melts all week.)
Tren-D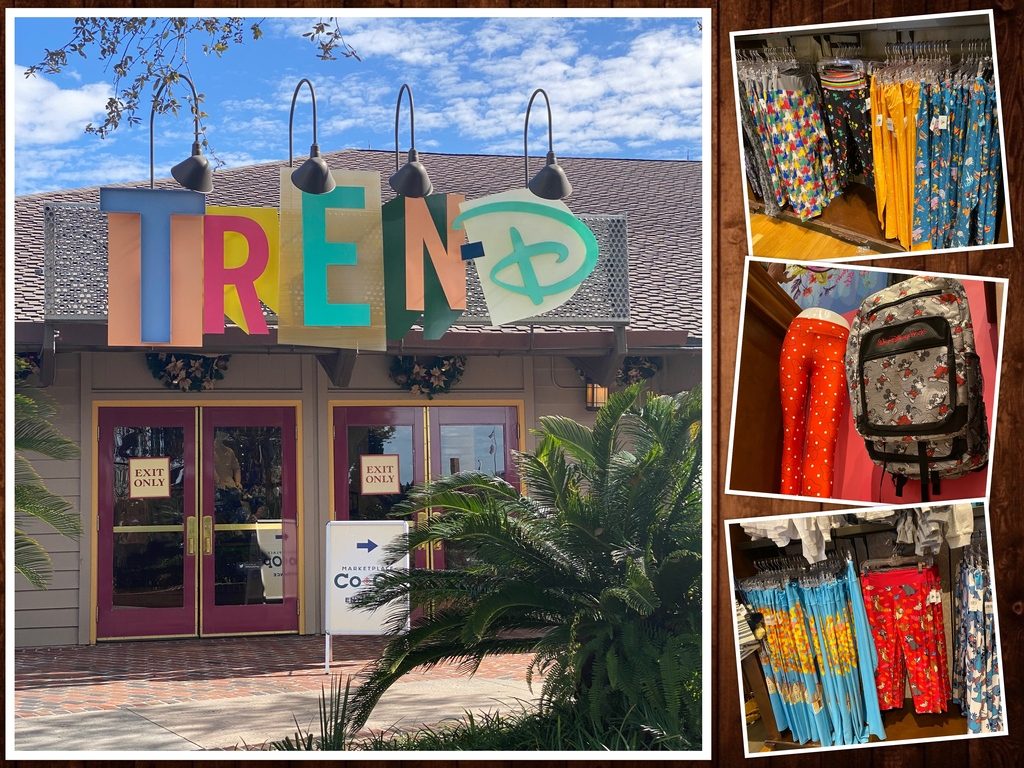 That's my take on Disney's Marketplace Co-Op! Just when I think I have everything Disney I could ever possibly want I find something new at the Co-Op! Check it out the next time you're at Disney Springs.
Thanks for Popping In!
Click Here to Subscribe to our FREE Main Street Pop In Newsletter. Every Monday, we "POP IN" and take a Quick Trip to Disney!
Have a question or a suggestion for a future post? Email us at info@mainstreetpopin.com
Follow MAIN STREET POP IN on
facebook
instagram
twitter