If you prefer your resort experience to be the opposite of your Disney park experience (and you have the money to splurge), the Treehouse Villas is an option to explore.
Located within a forested glen along the Sassagoula River, you may have noticed the villas while visiting Disney Springs. The villas those hexagon-shaped structures on 10-foot pedestals that blend into the trees.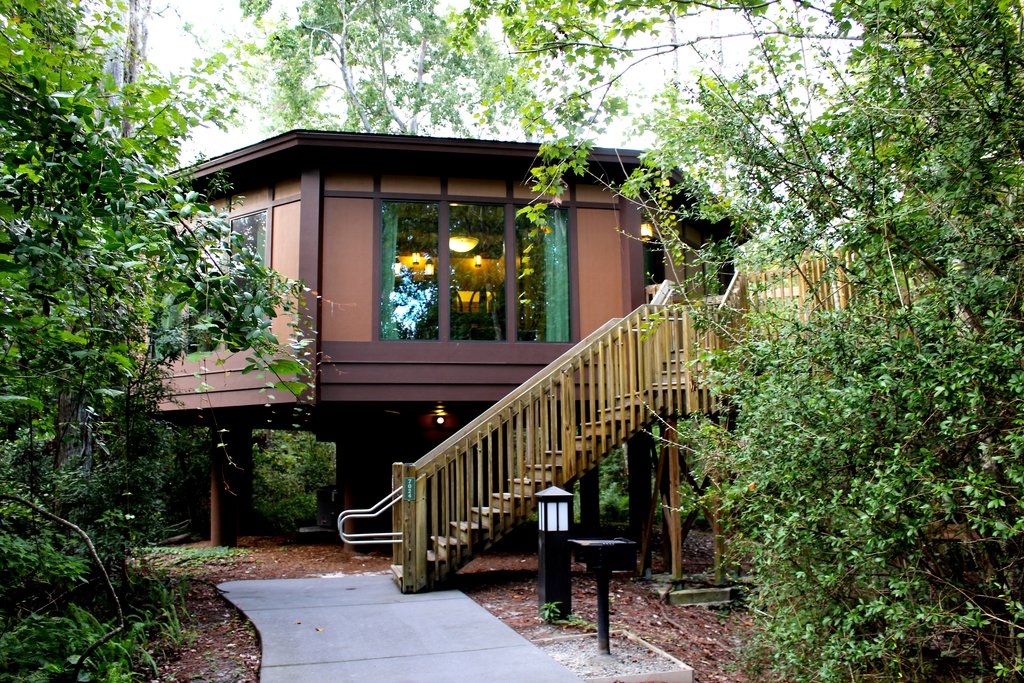 Technically the Treehouse Villas are part of the Saratoga Springs Resort & Spa. Each unit is a three-bedroom living space with a full kitchen, family and dining space, two full-size bathrooms, and a large outdoor deck. A shuttle transfers guests between the Villas and Saratoga Springs or there is a walking path through the golf course. While the Treehouse guests have their own pool and hot tub, all other resort amenities are located at Saratoga. Those amenities include: The Turf Club Bar and Grill sit-down restaurant, The Artist's Palette quick service dining, a feature pool and waterslides, a community hall, fishing, bike rentals, golf, an arcade, a playground, a jogging trail, a basketball court, tennis courts, organized activities, a sundries shop, water transportation to Disney Springs, and bus transportation to all the Disney parks.
Staying at the Treehouses is basically "glamping" (glamorous camping). There is all the service and style of staying at a deluxe Disney hotel, but at the same time, you are on your own in a very peaceful, very private, tranquil setting.
There are 60 villas in all, each with its own private entrance and parking. As many as nine guests can sleep in each unit, perfect for two families or even three families to share, depending on how many kids are in the mix.
This as a great place to host a mini family reunion or friend getaway. We stayed just before Thanksgiving, and I could definitely envision gathering and cooking a holiday meal here. Every night we could smell the grills from other units and saw families using the outdoor decks. This is a place where it isn't a burden to cook on vacation, it actually adds to the fun.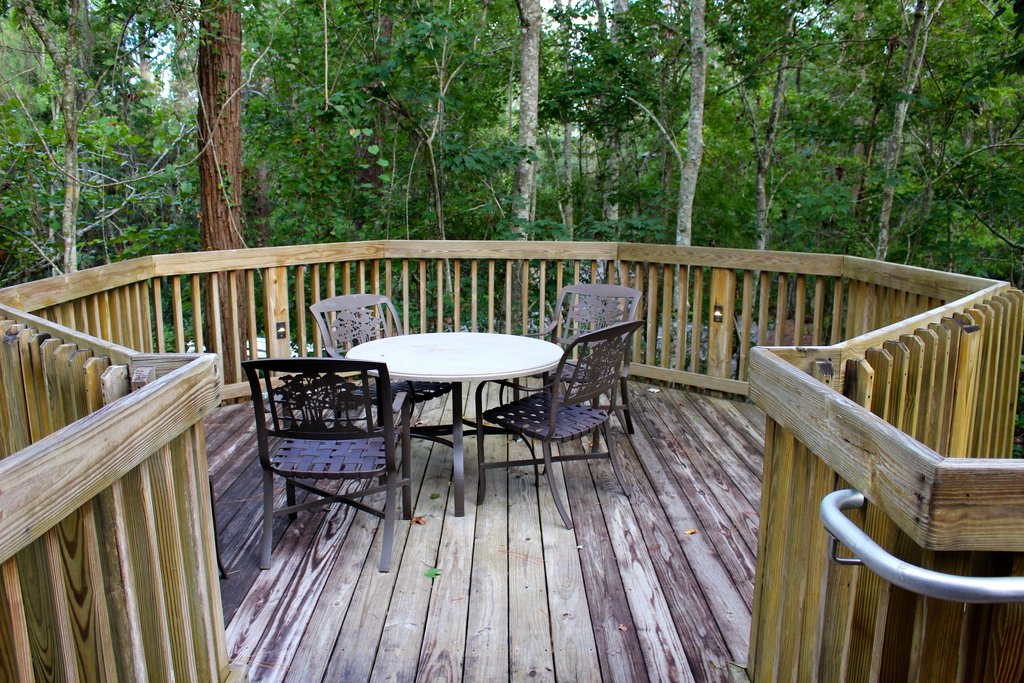 Although you can catch a glimpse of neighboring villas, there is tons of privacy. The floor to ceiling windows make the outdoors part of the living space and it wasn't really necessary to close the curtains.  Each morning I loved waking up to the forest view. (But don't worry, there are room darkening window treatments for those who prefer total darkness while sleeping.)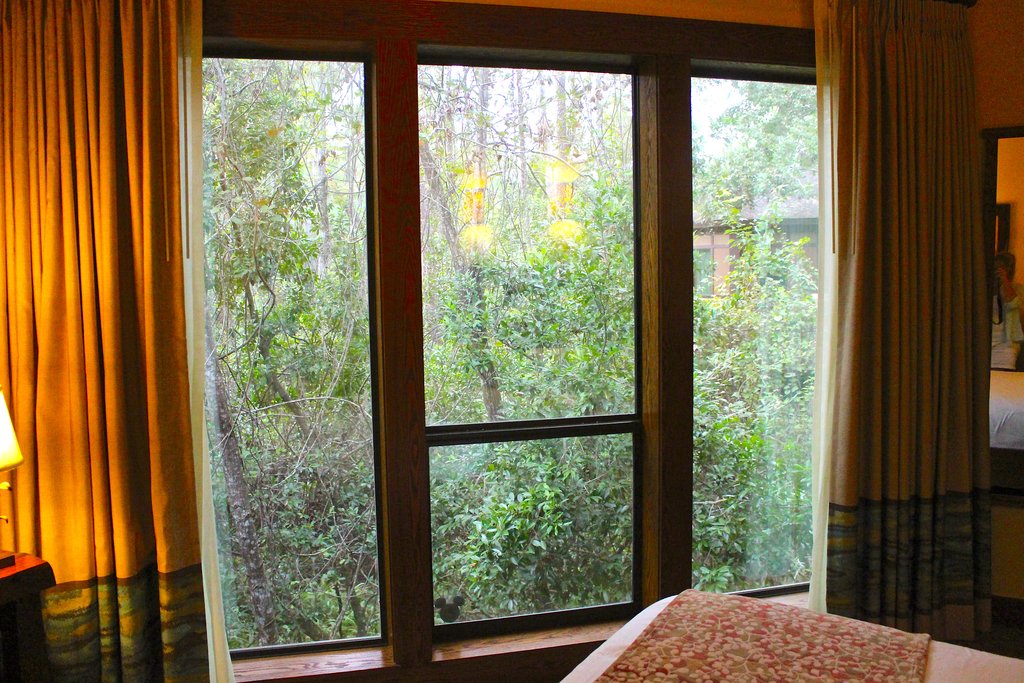 The décor inside is natural materials, colors, and textures. There are vaulted ceilings, wood rafters and trim, a mix of stone floors and carpeting, and granite countertops. There is WiFi and each room has its own flat screen TV. The master bedroom has a queen-size bed and the master bathroom has a whirlpool tub, walk-in shower, and private toilet. The second bedroom has a queen bed and the third bedroom has a bunk bed. Both share a full-size bathroom with a combination tub-shower. The living room has a queen sleeper sofa and a sleeper chair.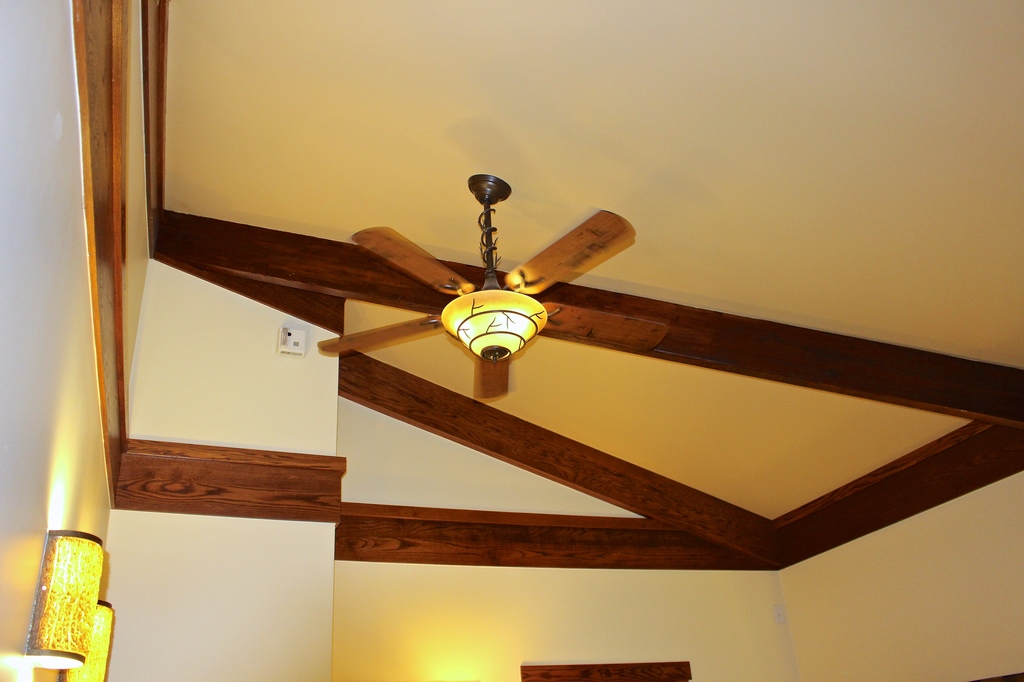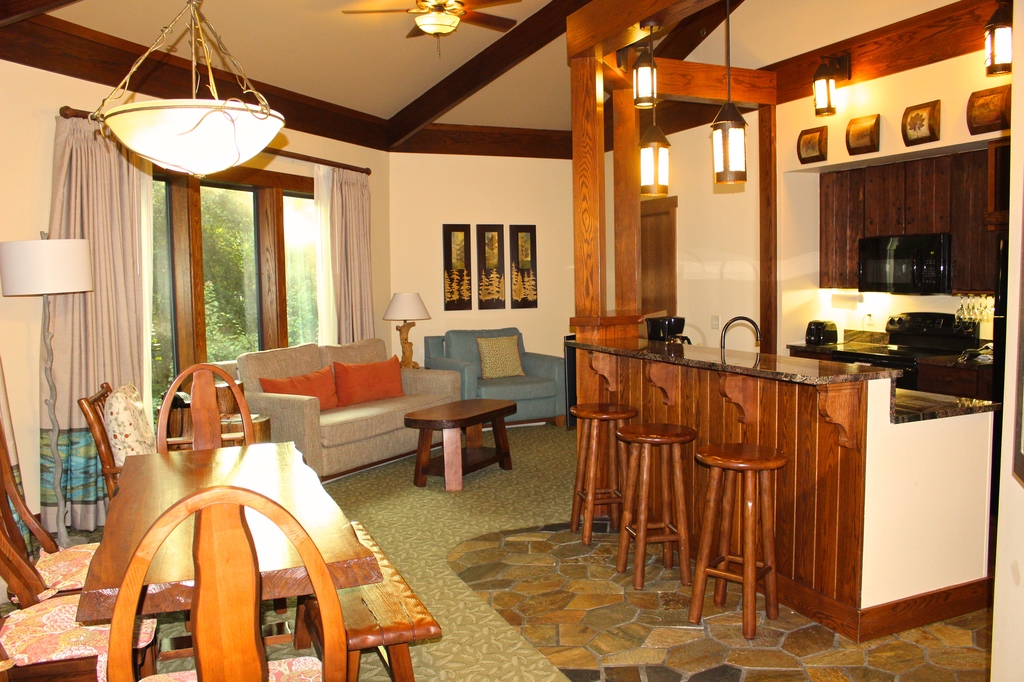 Now here's the tough part, the price. Villas are expensive but remember they are large enough to share with two or three families. Prices start are over $850 a night (February) and can rise as high as $1,400 during winter and spring school breaks. If you are a Disney Vacation Club member, booking here is a great use of points. Because there are only 60 villas, availability is limited, so book early.
PROS:
There is so much room to be together as a family
Large rooms and nice kitchen
Woodsy decor
Deck
Quiet and relaxing
A getaway from the parks
Beautiful setting
CONS:
Cost
If the bugs are out, the deck is not enjoyable
Not close to anything
No sun
Not a place to stay if you like to be close to the parks
Transportation to the parks is slow, so get a rental car
History: The villas have actually been around almost as long as the Magic Kingdom. They opened in 1975. In 1996, they became part of The Disney Institute, which was a vacation experience that included classes and programs in entertainment, performing, story, design, and culinary arts, as well as lifestyle, gardening, the outdoors, and fitness. The villas closed along with the Institute in 2002. From 2005-2008, the units were used to house international college program students. In 2009, the villas were restored and reopened as Treehouse Villas at Disney's Saratoga Springs Resort.
Thanks for taking a quick trip with us to the Treehouse Villas. Below are the rest of the photos from our stay.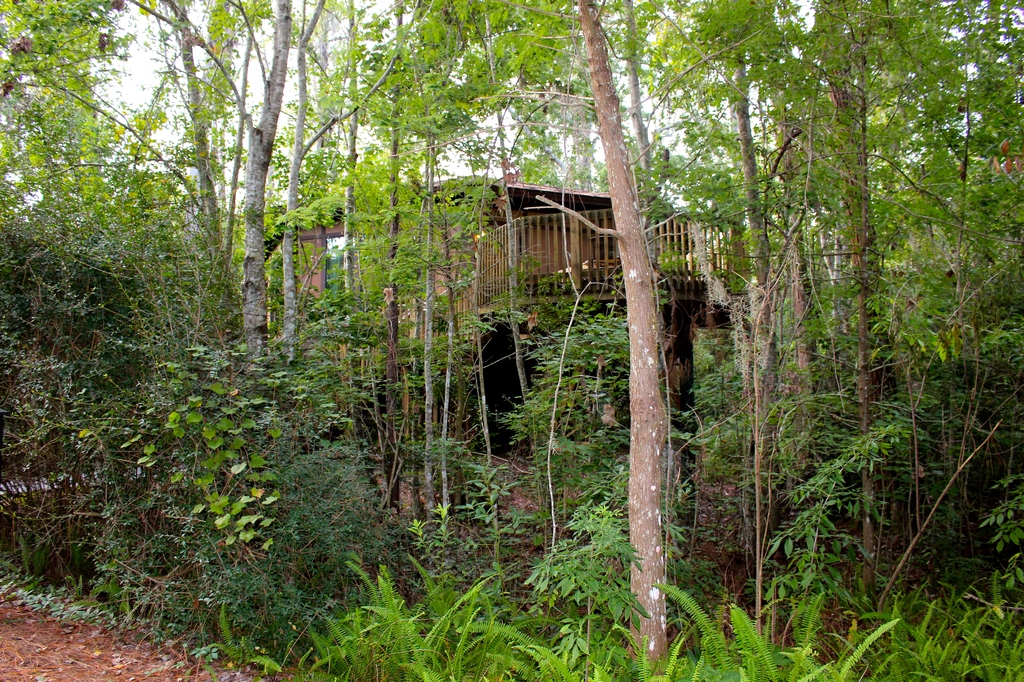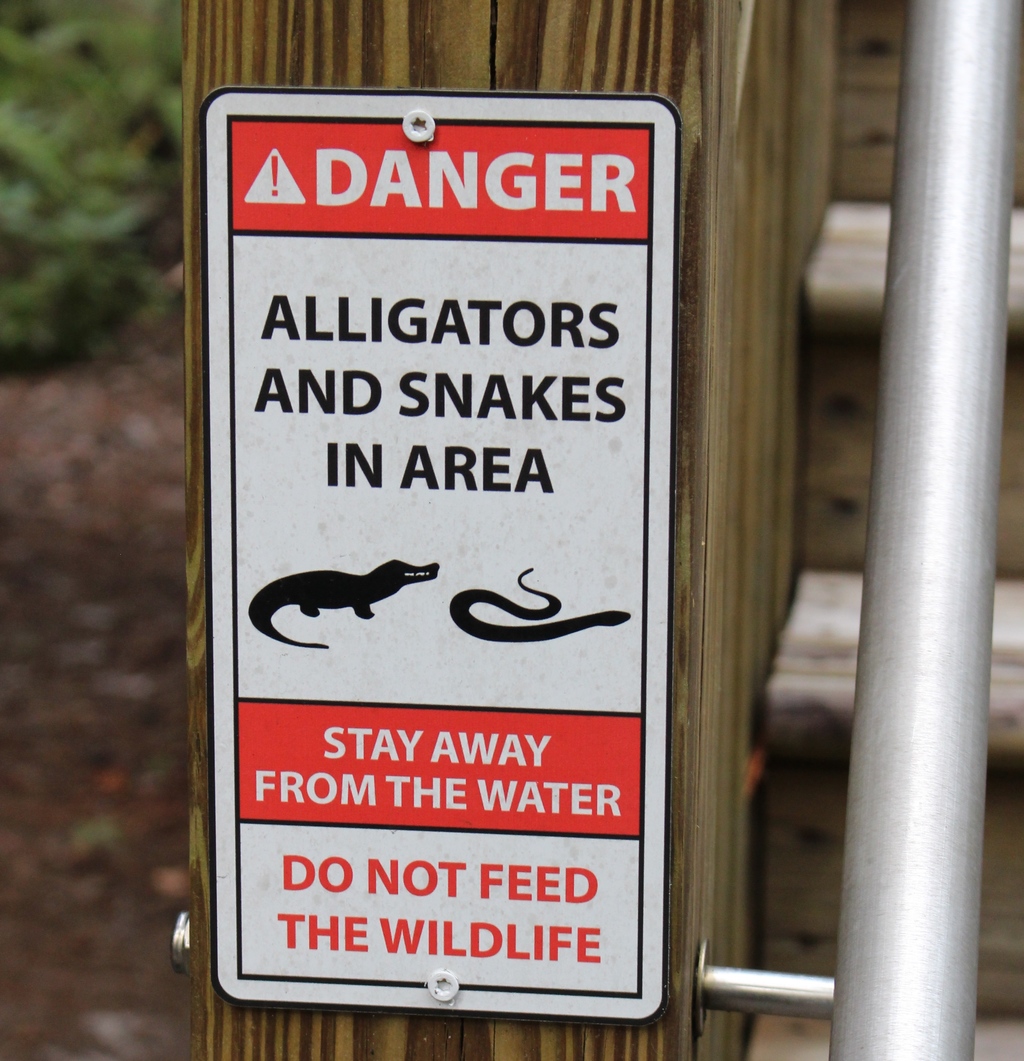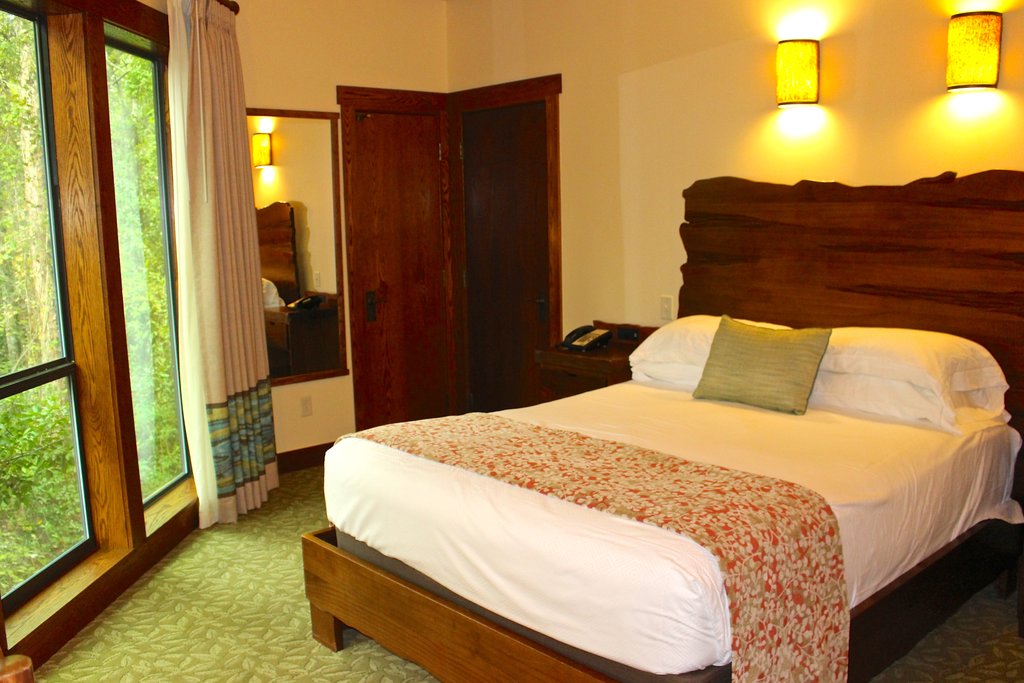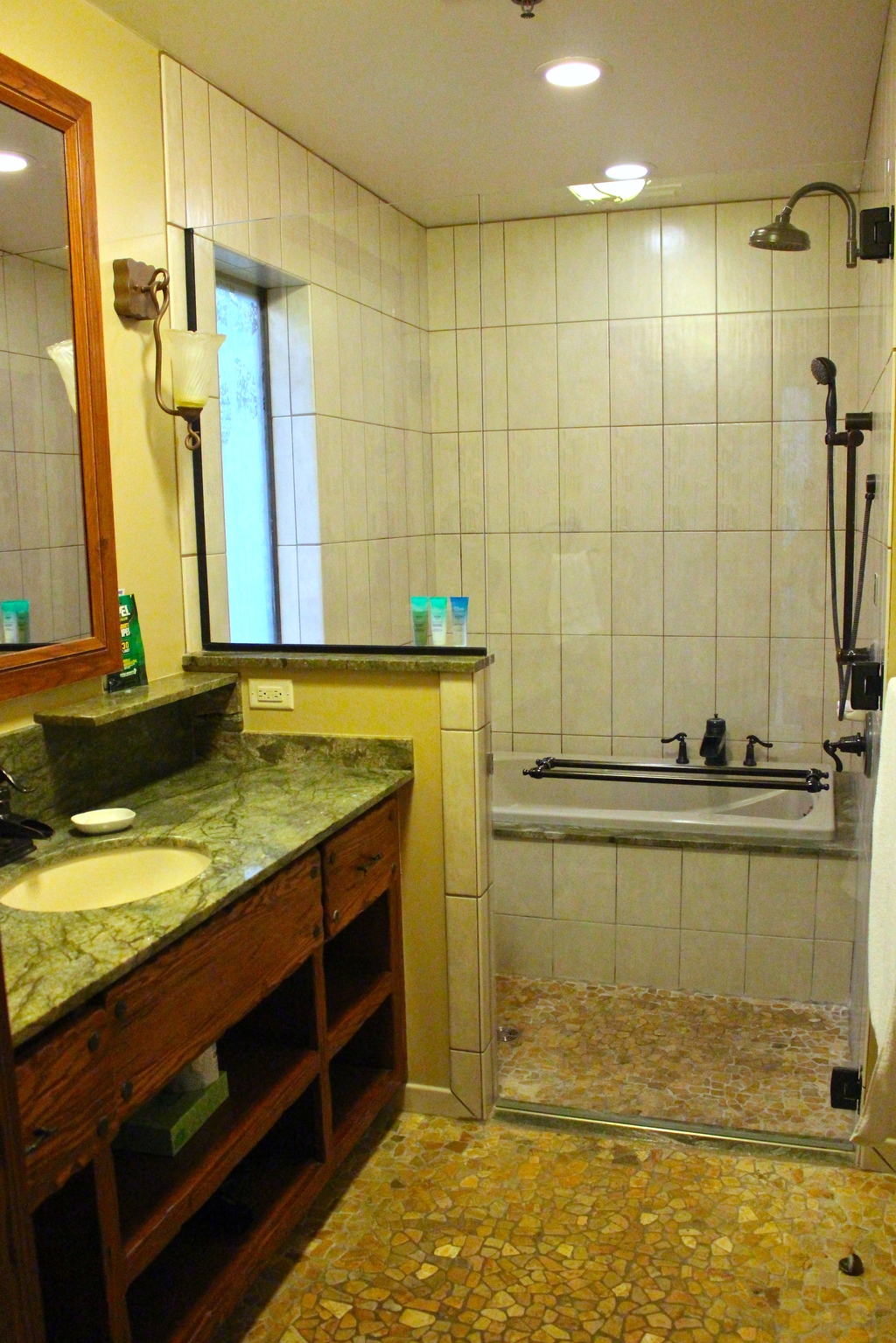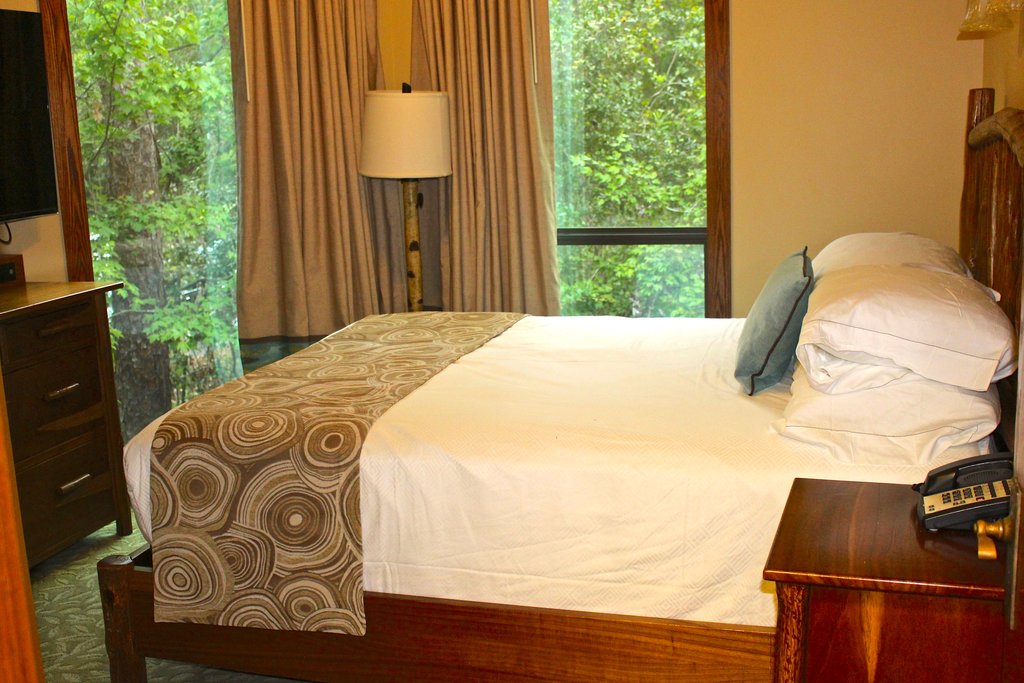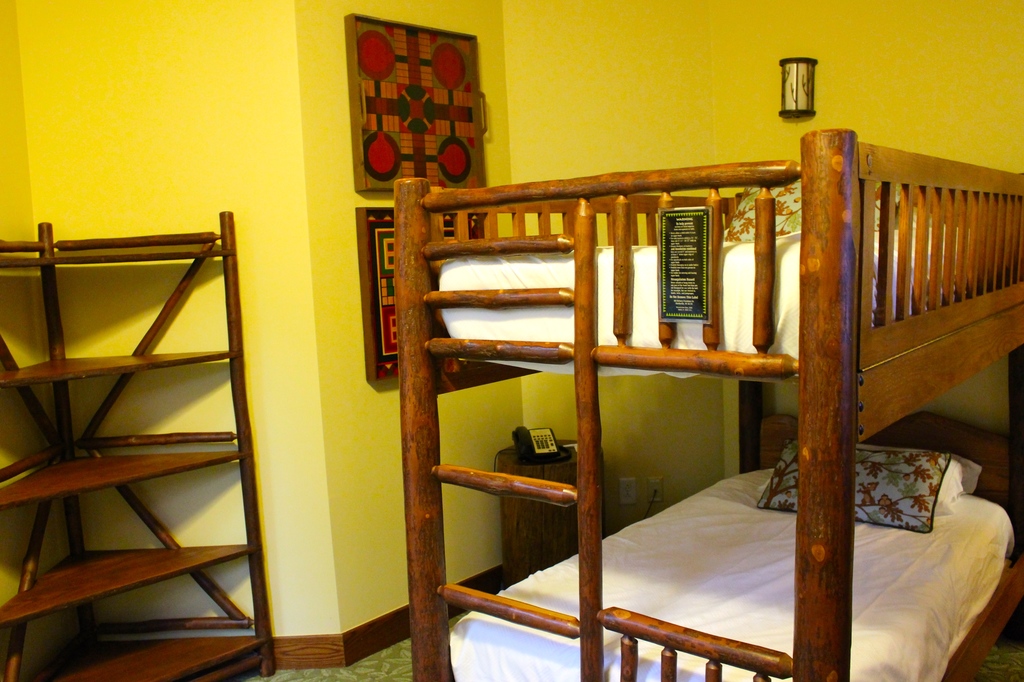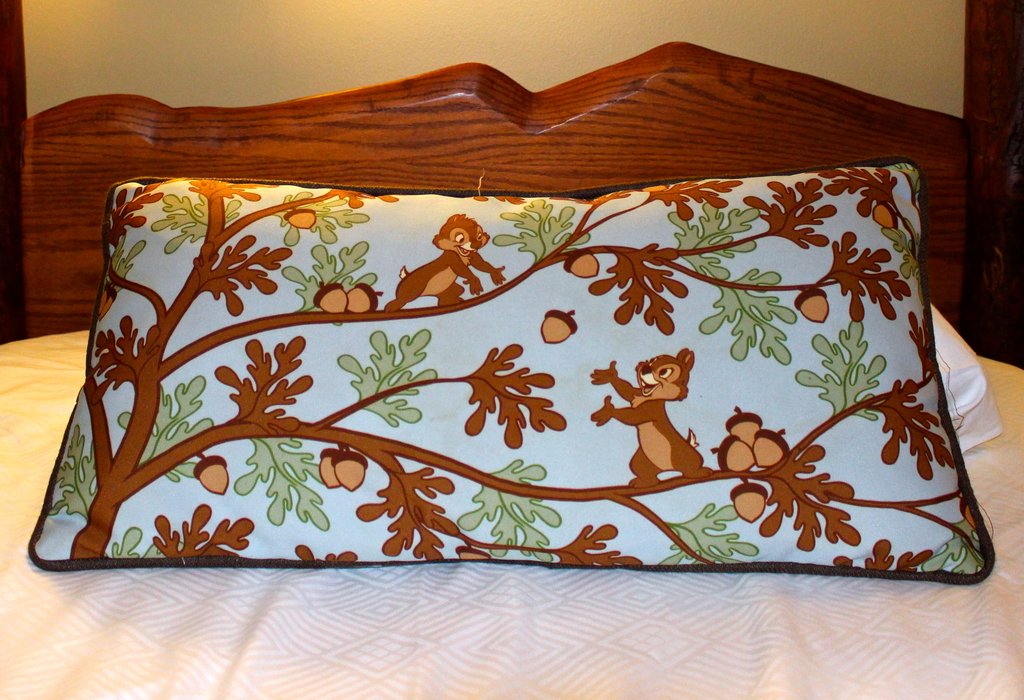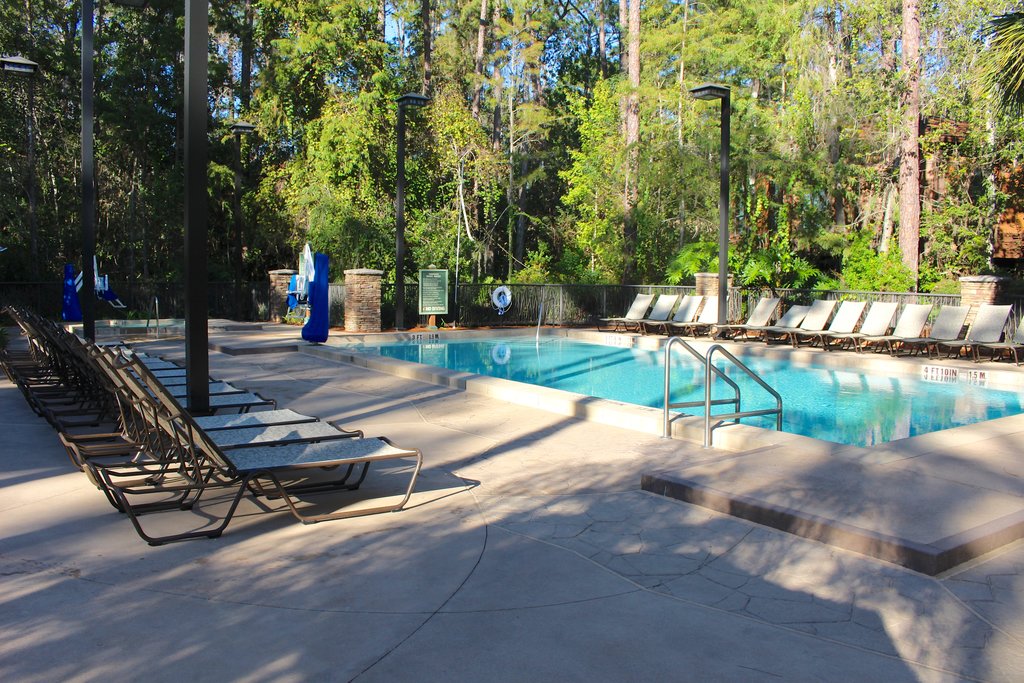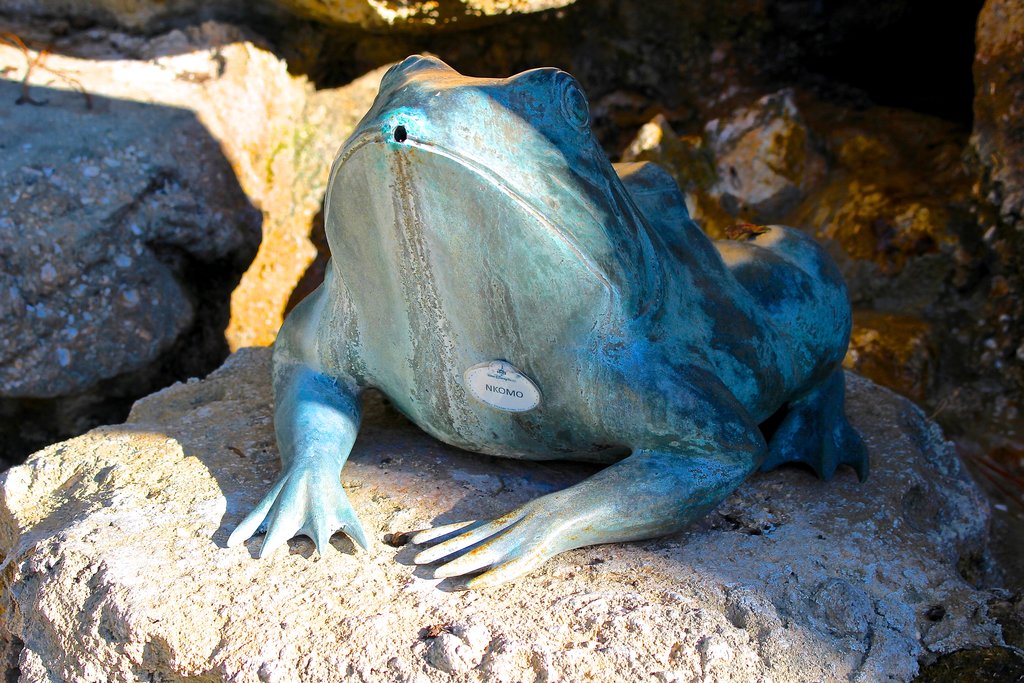 Thanks for Popping In!
Follow MAIN STREET POP IN on