My last resort-stay at Walt Disney World was infinitely different than any other. Instead of a traditional hotel room or suite, I opted to try a cabin at the Fort Wilderness Resort, Disney's campground and cabin rental location.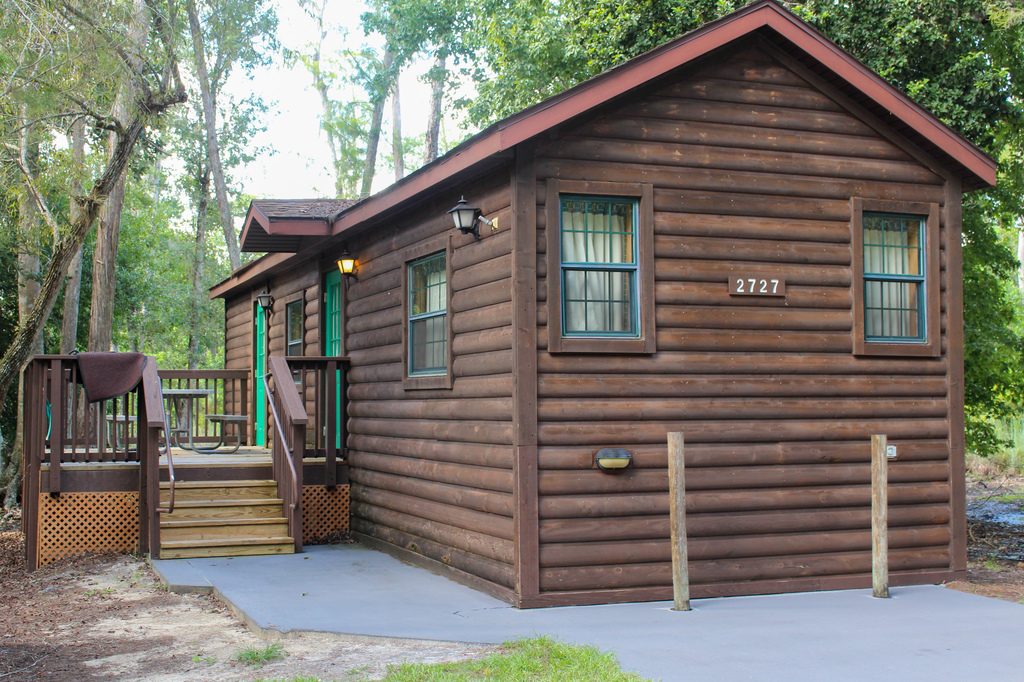 Let me just start off by saying that Fort Wilderness was not for me. The location of our cabin was rather swampy, and the dampness and mustiness took some getting used to. It wasn't a bad experience. It just wasn't my favorite.
Editor's Note: In 2023, the team gave the Fort Wilderness cabins a second chance with much better results. Click Here to read more.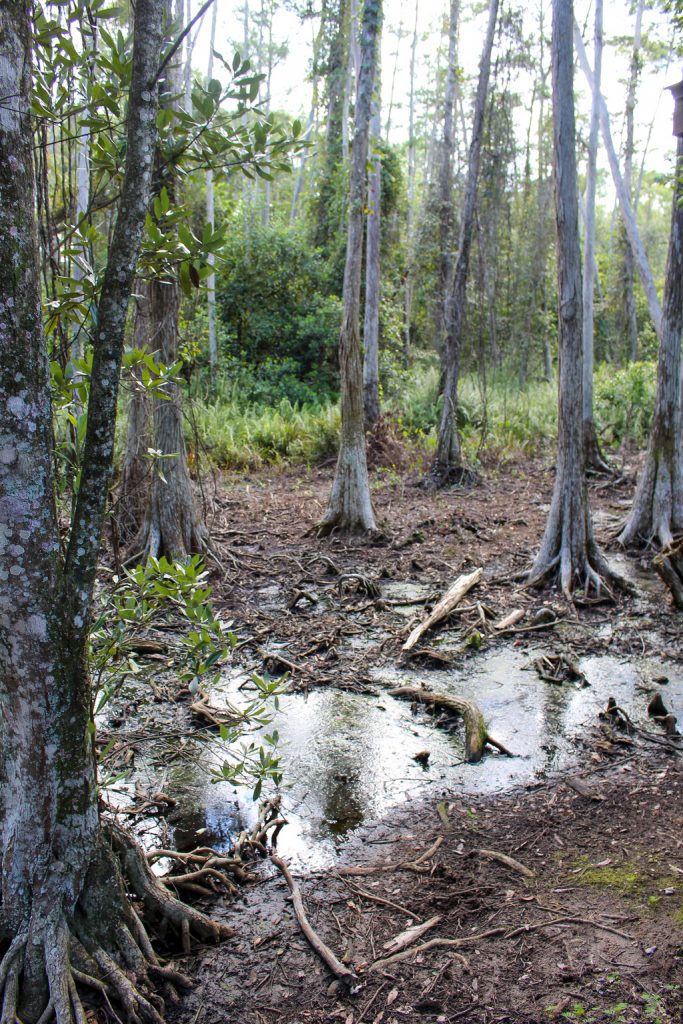 Ultimately, the disconnect was feeling so far away from the theme parks and the action (the Treehouse Villas throw off the same vibe). However, Fort Wilderness' "remoteness" is exactly why people choose this location. The resort has a cult following. Veterans of this place love it, and I'm not sure they want to stay anywhere else. It is a VERY different kind of Disney vacation—a combination of traditional camping and modern-day theme park extravagance.
So, don't let my bias sway you. Today I'm just going to lay out for you what the Fort Wilderness Resort has to offer. If you're a little afraid of the cost and crowdedness associated with Disney, Fort Wilderness may be the perfect option for you.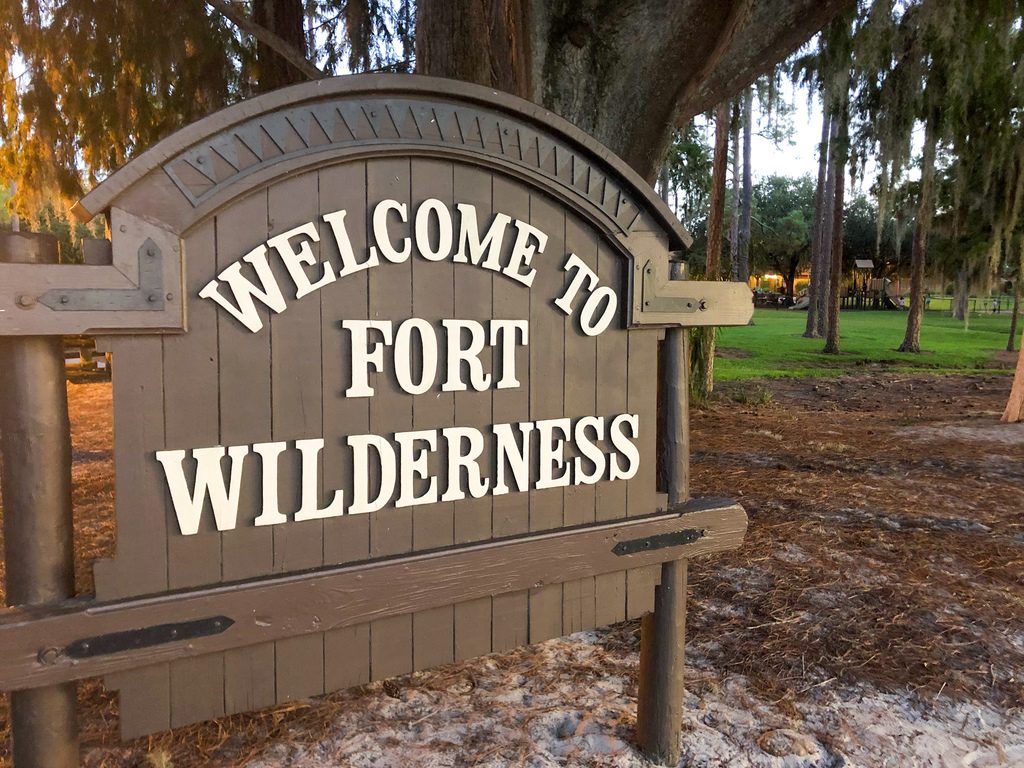 Fort Wilderness campground opened Nov. 19, 1971 shortly after the Magic Kingdom opened in October. Permanent trailers were added a few years later and those trailers were replaced in the late 1990s with the cabins you see today.
The campsites accommodate everything from tents to large RVs with 10 guests allowed per site. Campsites are listed as Premium, Preferred, Full Hook-Up, and Tent or Pop-Up. All four options have a concrete pad, water, cable, electric, a charcoal grill, and a picnic table. Sewer hookup is on all the sites except the tent/pop-up. Those with pets will also be happy to know that some areas allow furry friends to come along.
The cabins are an option for those who want the camping experience but don't own an RV or tent. Cabins come fully furnished and sleep six. The main entrance to the cabin brings guests into a combined kitchen and living area. The kitchen has a full-size fridge, countertop burners, microwave, sink, dishwasher, storage, and dining area. The living room has a sleeper sofa, chair and ottoman, built-in storage cabinets and drawers, and a large flat screen tv.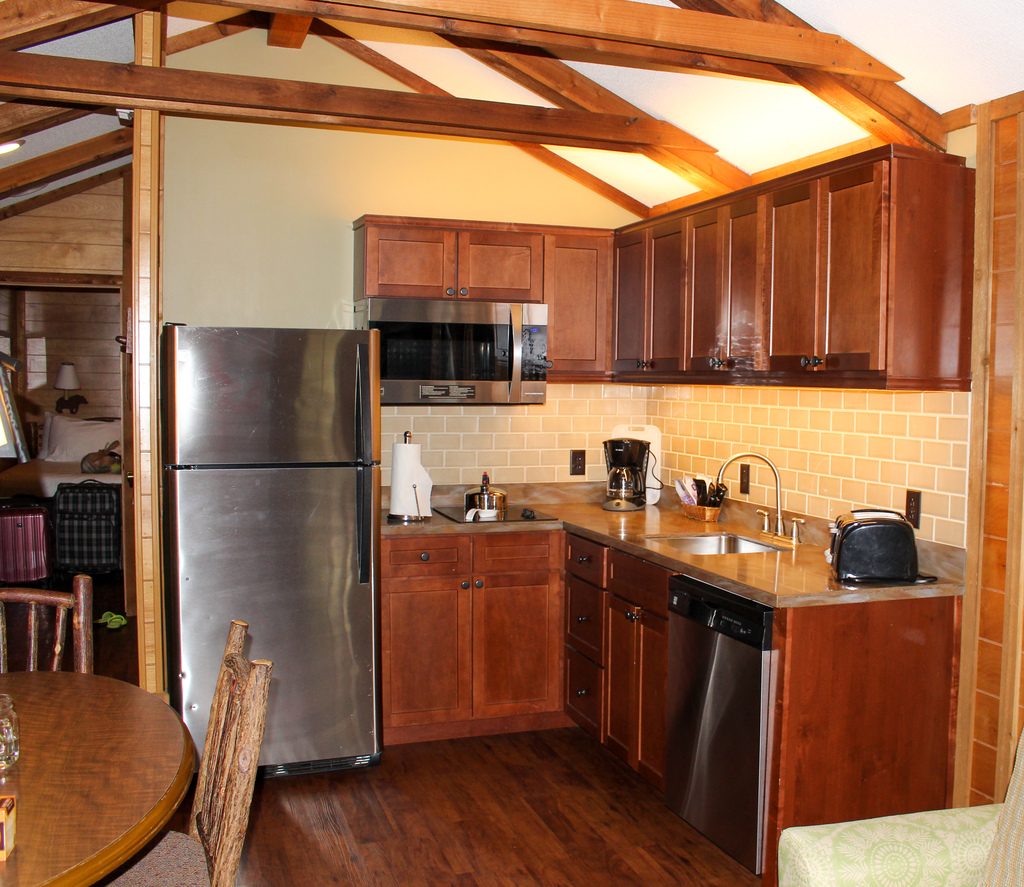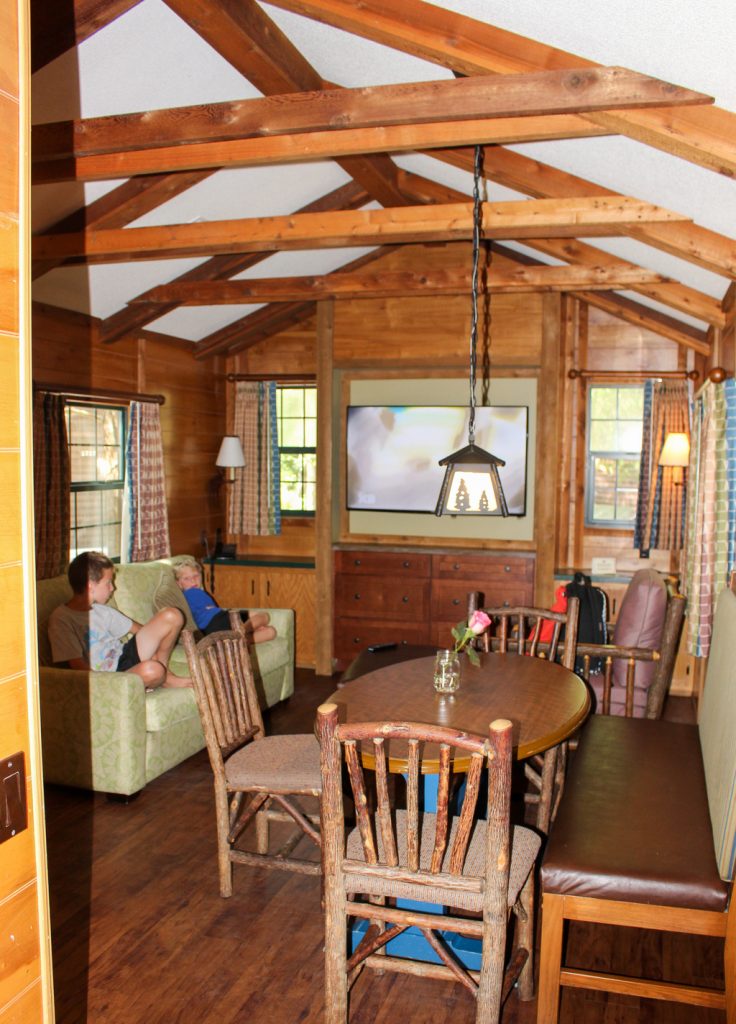 The bedroom has a full-size bed, bunk bed, nightstand, built-in drawers, closet, and a small flat screen tv. There is also a second door to the outside in the bedroom. The cabin has one bathroom with a sink, vanity and storage, tub-shower, and toilet.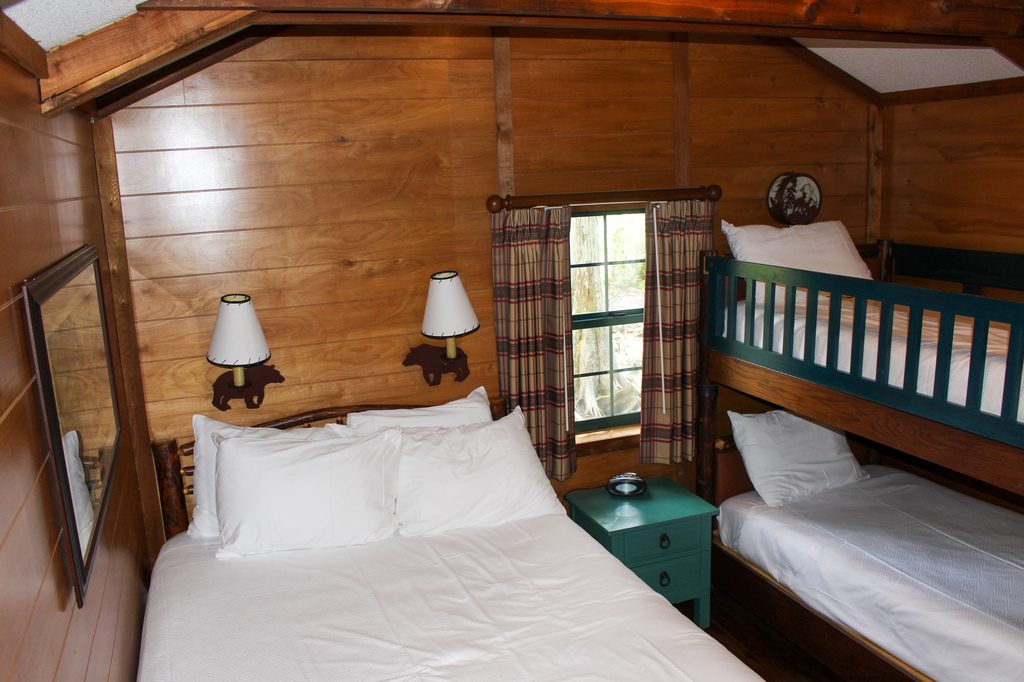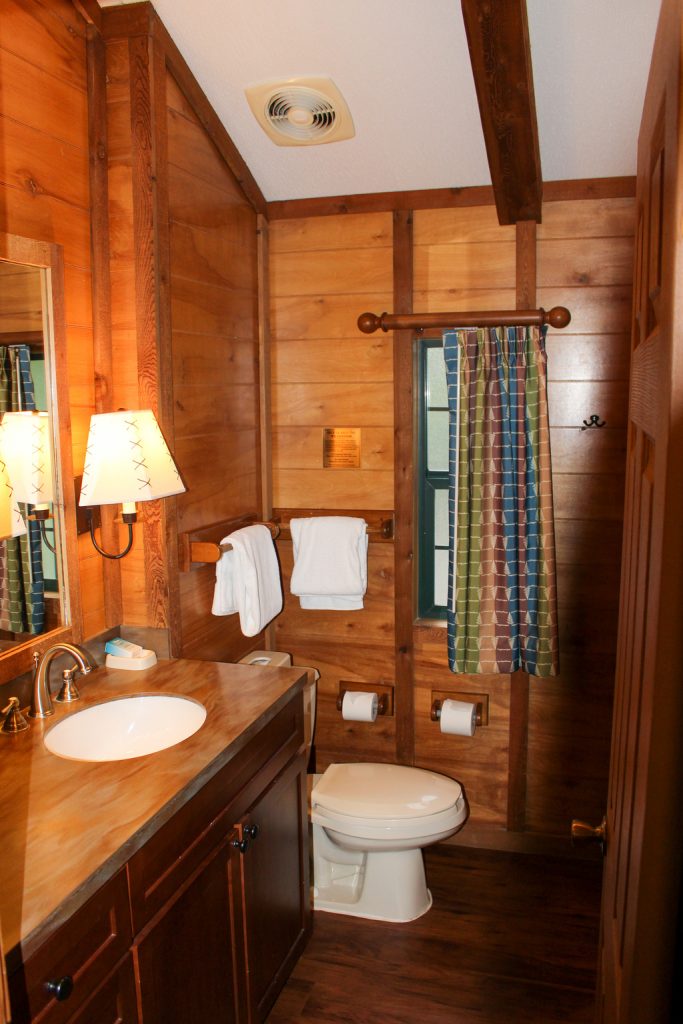 Outside is a wood deck, picnic table, charcoal grill, and concrete drive big enough to park one car (a golf cart can squeeze in there too).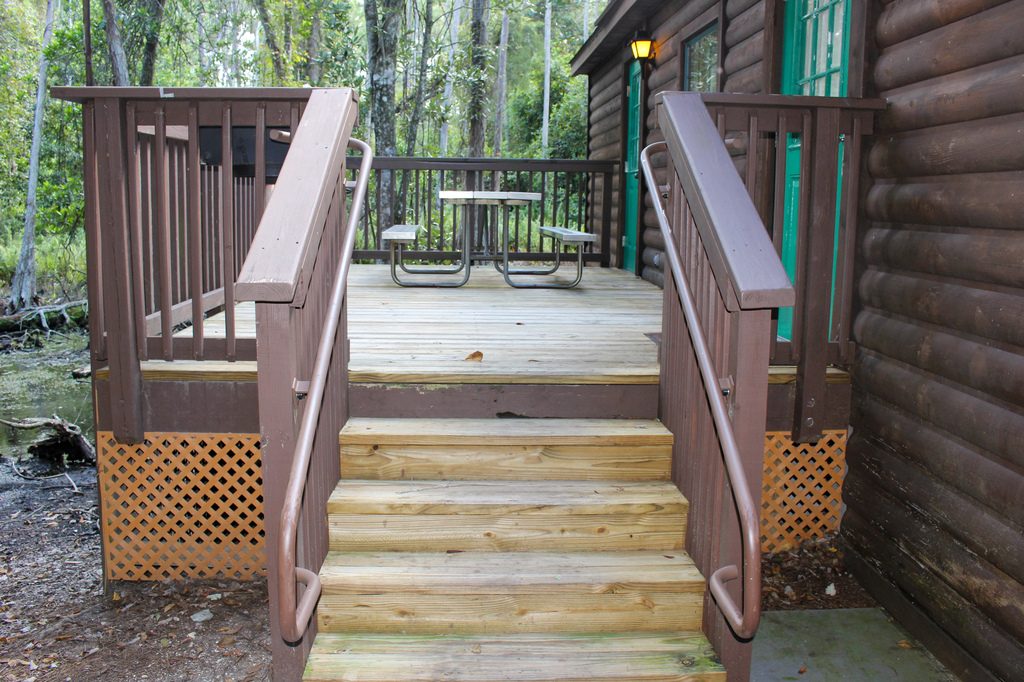 Fort Wilderness is so large it has its own internal bus service. Although you can park your car at your campsite or cabin, there are limits to where cars can go. Golf cart access and parking is much more prevalent, making it the preferred means of transportation. If I ever stayed here again, I would rent a golf cart. It makes it so much easier to get around the resort's 750 acres. Plus, it's fun.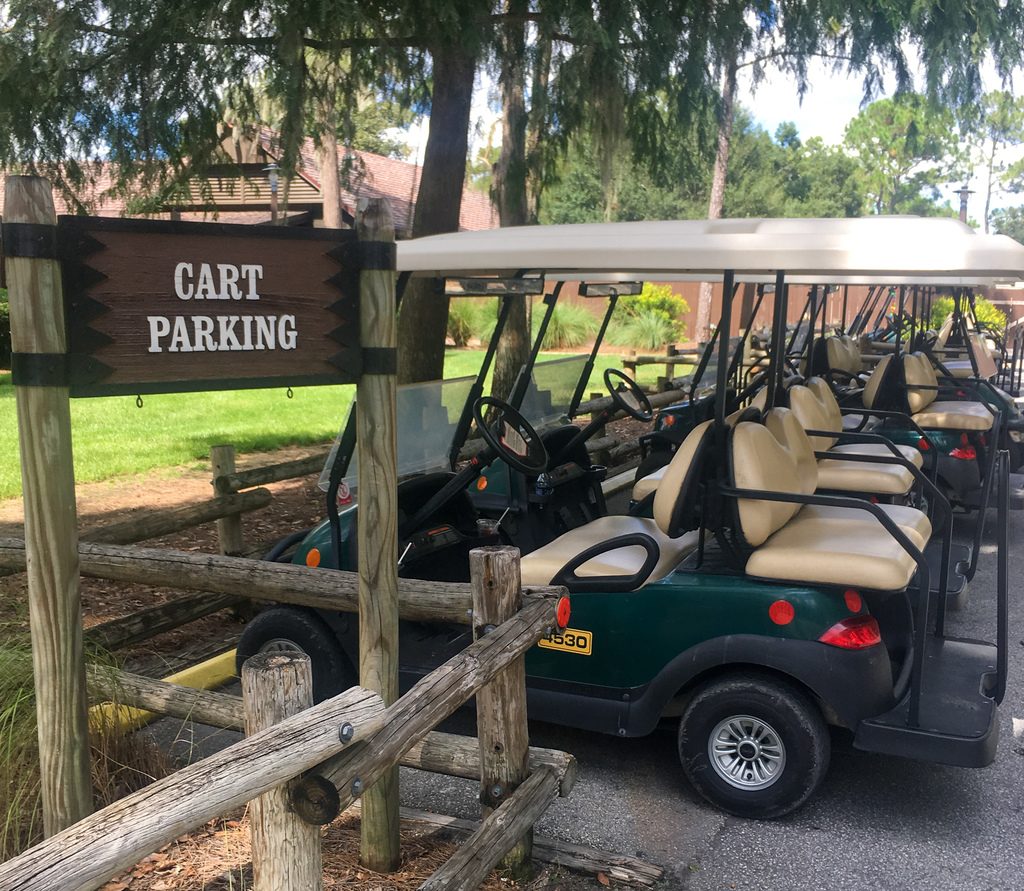 What really sets Fort Wilderness apart (and why I think people love it so much) is the amount of space and activities it provides. There's boating, swimming, horseback riding, archery, fishing, biking, wagon rides, and the longest running musical in the country.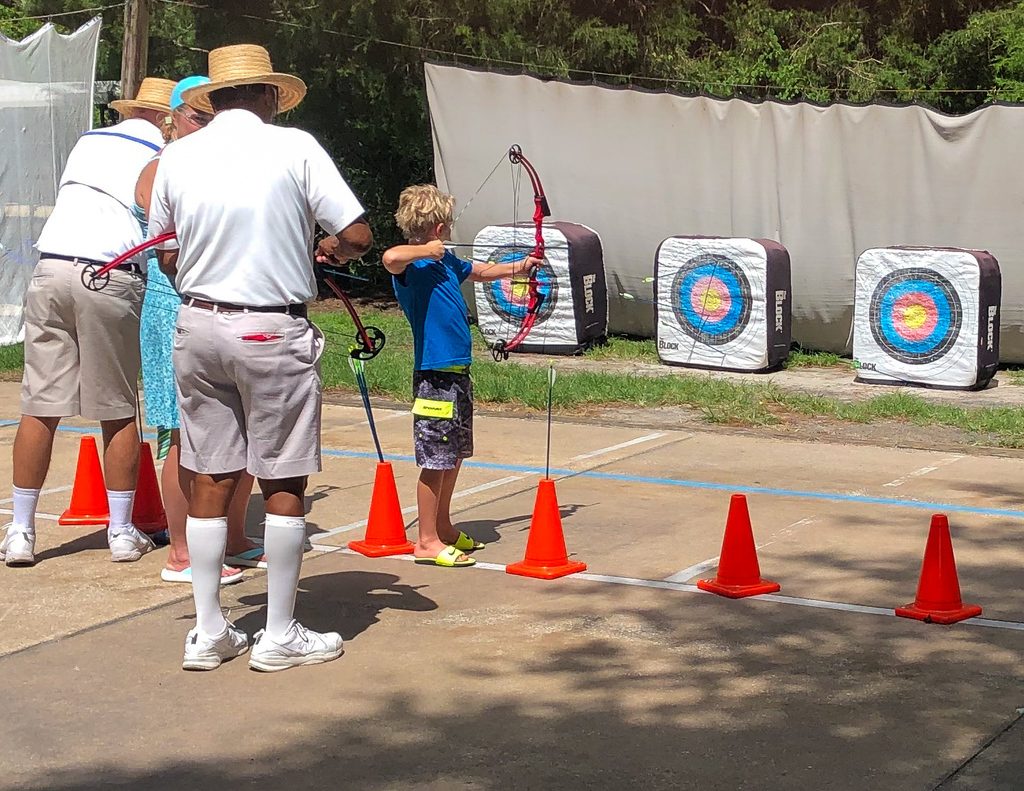 The resort has two pools. The main pool is called the Meadow Swimmin' Pool and has a 67-foot long corkscrew slide, whirlpool spa, water play area, snack shop, and mug refill station. The quiet pool is the Wilderness Swimmin' Pool. It also has a whirlpool spa. There are no towels at either pool, so bring your own (if you're staying in the cabins, it's okay to use the towels provided in the bathrooms).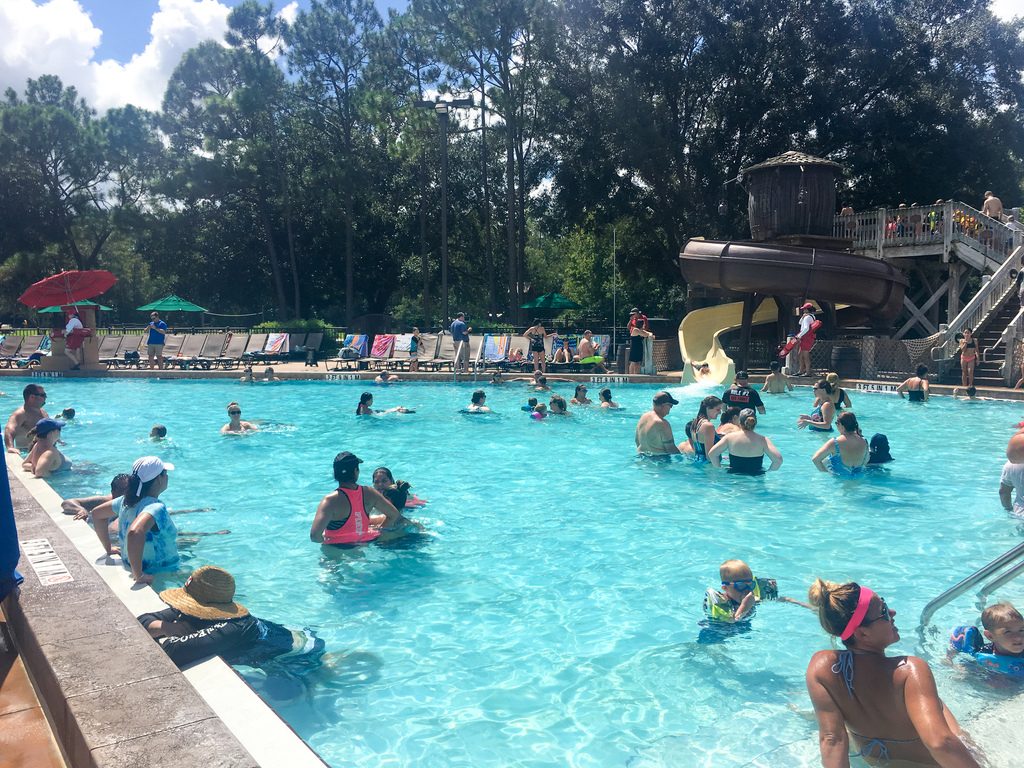 Fort Wilderness has a full marina with boat rentals and fishing options. The marina sits on Bay Lake in the center of a very well-groomed, shady, sandy beach (but there's no swimming in the lake due to the presence of dangerous snakes and alligators). And don't forget, the Electrical Water Pageant and the Magic Kingdom's fireworks can be seen from the beach practically every night.
Tri Circle D Ranch is home to the Cinderella's ponies and the horses that work on Main Street U.S.A. (The area is currently under construction, so some spots are off limits.) The ranch has a working blacksmith and owns a piece of Disneyland history—the Dragon Calliope, a horse-drawn musical instrument purchased by Walt for the Mickey Mouse Club Circus Parade in the 1950s.
At the ranch, guests can make reservations for horseback riding, pony rides, horse-drawn carriage rides, and wagon rides.
As you would expect, s'more making and campfires are very much a part of the Fort Wilderness experience. Touring the decorated campgrounds around Halloween is a BIG tradition. Guests deck out their campsites with displays that rival Disney's own Imagineers. (Book a carriage ride through the resort in October if you're interested in seeing the decorated campsites.) The Headless Horseman became part of the Halloween action in 2017 and 2018, but due to construction the "Return To Sleepy Hollow" event was not held in 2019.
Christmas has its charms at the resort, too. Holiday "sleigh" rides (which are carriages decorated for Christmas) are available in December.
There's no doubt that the camping options at Ft. Wilderness are a big money saver for those who own or who can borrow an RV or tent (and there are places in Central Florida where you can rent these supplies as well). Campsites are $79-$189 a night. Cabins are costlier at $364-$568. However, travel agents can usually find you a package deal with better pricing.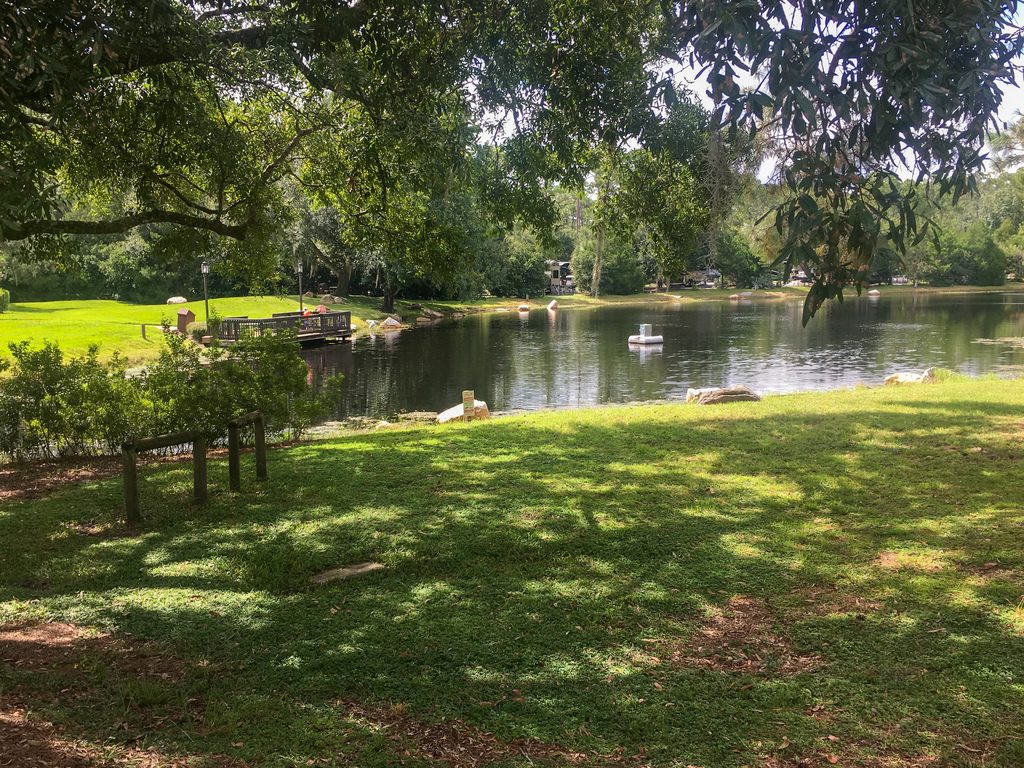 Fort Wilderness is also a wonderful way to save money on food costs. Guests here do a lot more of their own cooking than at other resorts.
But just because you can cook, doesn't mean you always should. Treat yourself to a dinner one night is you're staying at Fort Wilderness. The resort has two spots I'd recommend. If you want a good, all-you-can-eat cowboy dinner and some hokey entertainment, reserve a spot at the Hoop-Dee-Doo Musical Revue. This vaudeville show is the longest-running musical in America.
Another place to try, and my family's personal favorite, is Trail's End Restaurant. Dinner and service is outstanding at Trail's End. (2023 Update: Trails has changed from a sit-down buffet to a quick service restaurant.) A number of the menu items are the same as Hoop-Dee-Doo, so if you want the grub but not the show, Trail's End is the place. Read more here.
Crockett's Tavern is a bar/lounge that serves higher-end food and specialty drinks. And yes, Moonshine is definitely on the menu!
You should also know that you don't have to be a guest at Fort Wilderness to enjoy the restaurants, the ranch, the beach, or the activities. You can visit by car or a ferry from the docked outside of the Magic Kingdom.
If you want to do Disney but think you need a quiet place you can retreat to at the end of the day, Fort Wilderness may be what you're looking for. I have a number of friends on the fence about going to Disney because they have reservations about the crowds and the expense. If that's how you feel, do some digging on Fort Wilderness. It may be just the right place to get your Disney fix!
Thanks For Popping In!
Click Here To Subscribe To The Main Street Pop In Newsletter. It's FREE!
Follow MAIN STREET POP IN on
facebook
instagram
[mks_social