The Port Orleans Resort's French Quarter gives Disney's high-cost deluxe resorts a run for their money. Its charming row-houses, ironwork, gas lights, and cobblestone streets immerse guests into a New Orleans at Mardi Gras theme.
When you arrive, you enter a beautiful glass atrium. To your right are the check-in area, gift shop and arcade. To the left, is the Scat Cat's Club lounge and Sassagoula Floatworks & Food Factory, two incredible places for food and drink.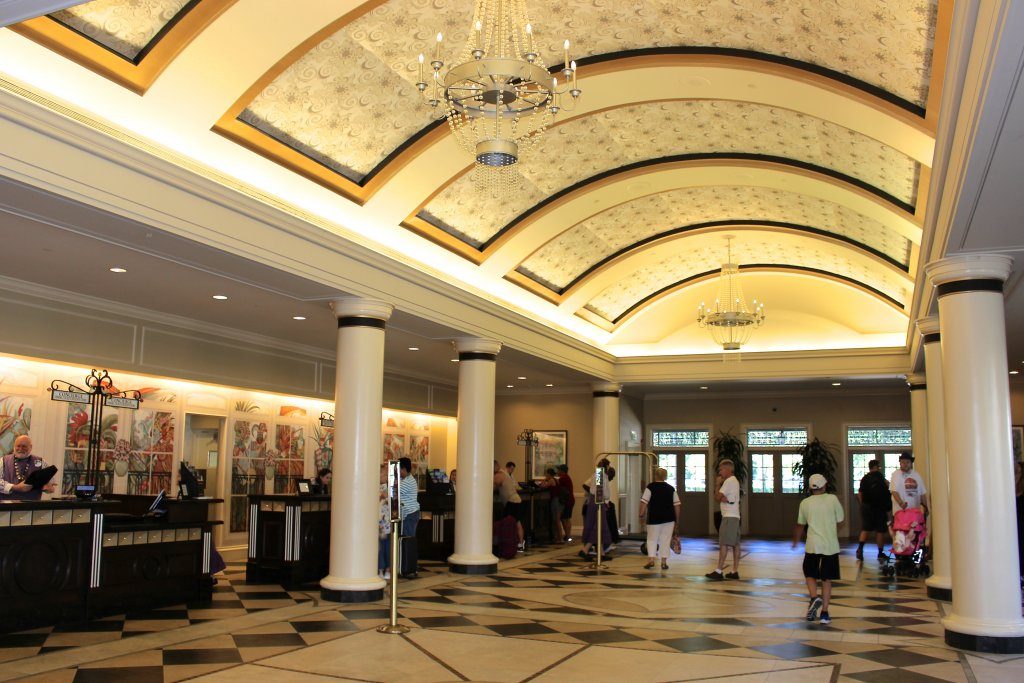 Once you have passed through the atrium you will encounter a walkway lined with palm trees leading straight to Doubloon Lagoon, the resort's pool area. King Neptune (who looks a lot like Ariel's dad) sitting atop a giant sea serpent slide is the icon here.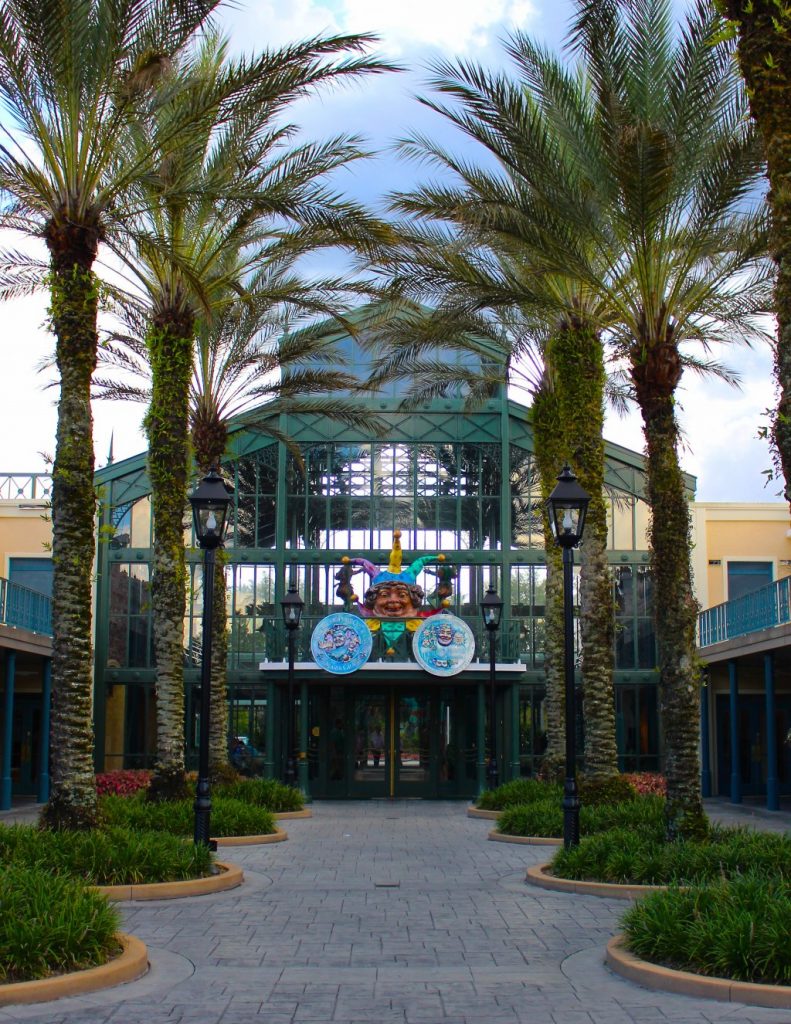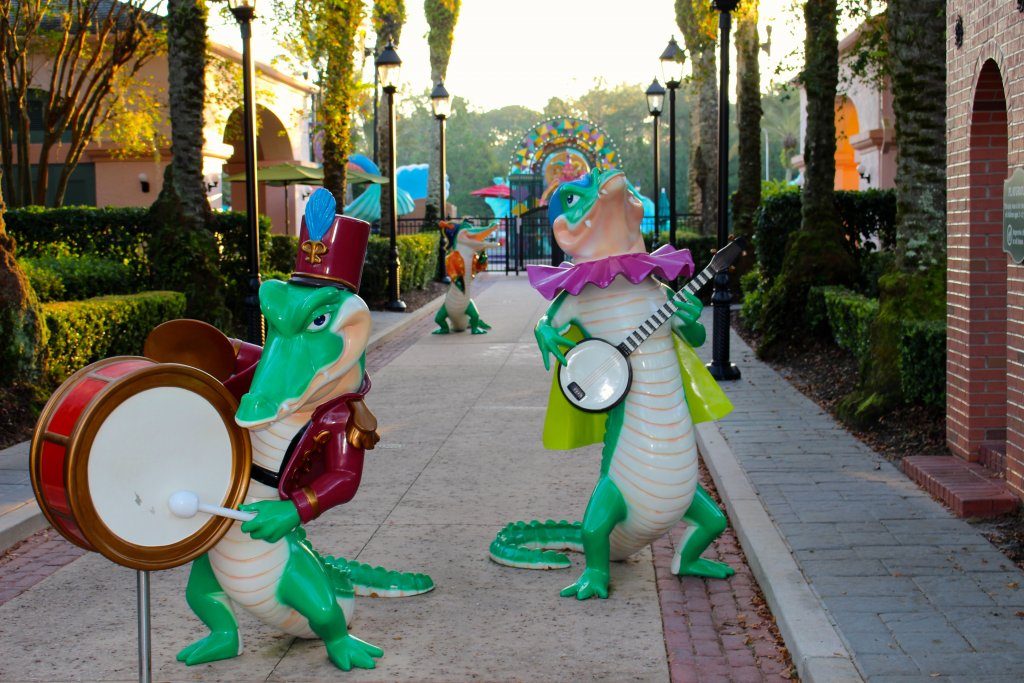 The French Quarter resort has 1,008 rooms spread out among 7 buildings. The facades highlight the best of New Orleans architecture—colorful pallets, brick, and various ironwork. Horse-shaped hitching posts stand along every main path. Various gardens and fountains separate each building creating beautiful quiet areas to sit and relax, roast smores, or watch the river. The greenspace here is amazing, and with young kids, it's great to have the wide-open lawns available outside your room to let the kids run about. We wish we had had a Nerf ball with us.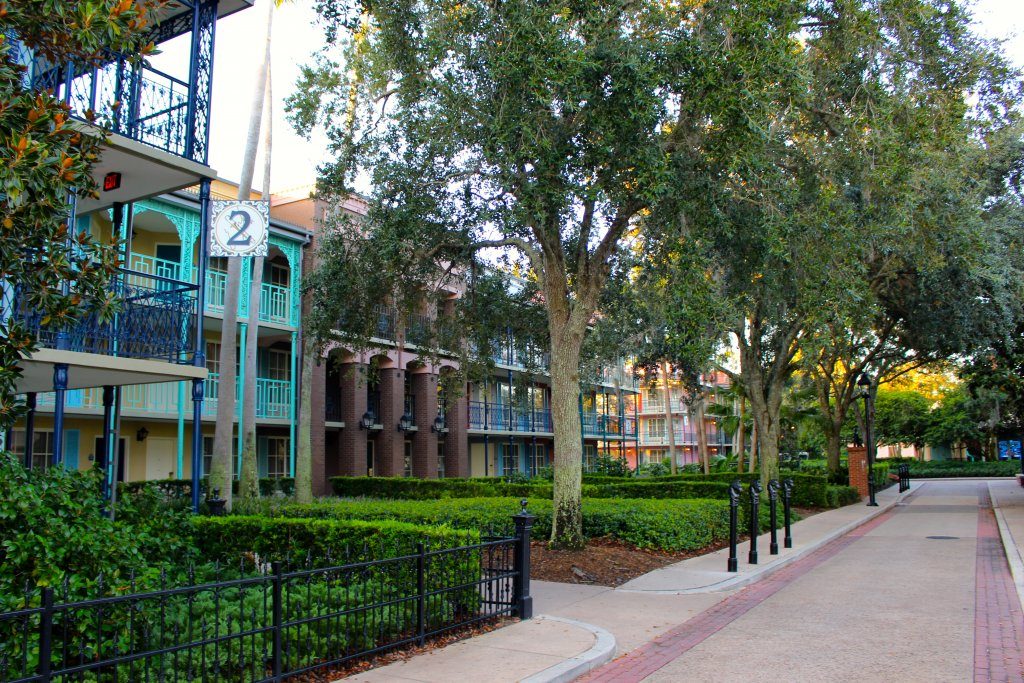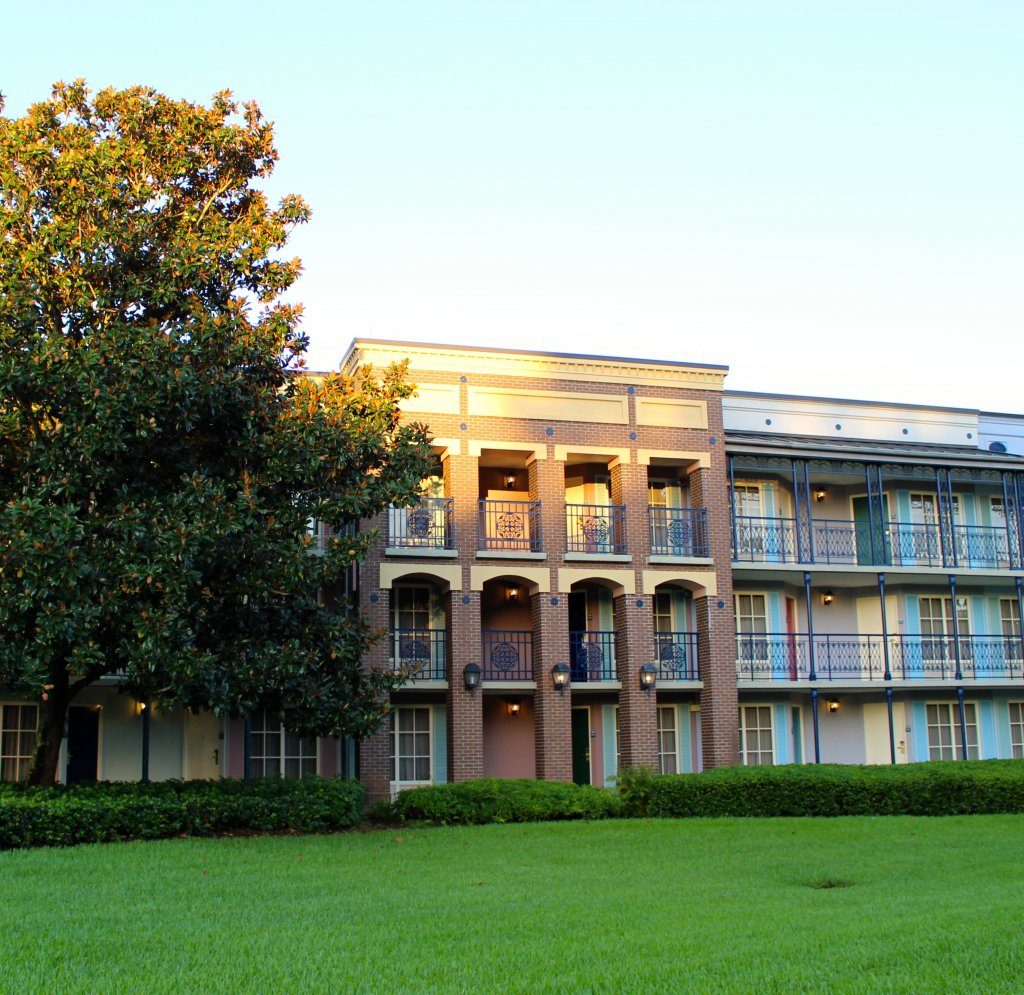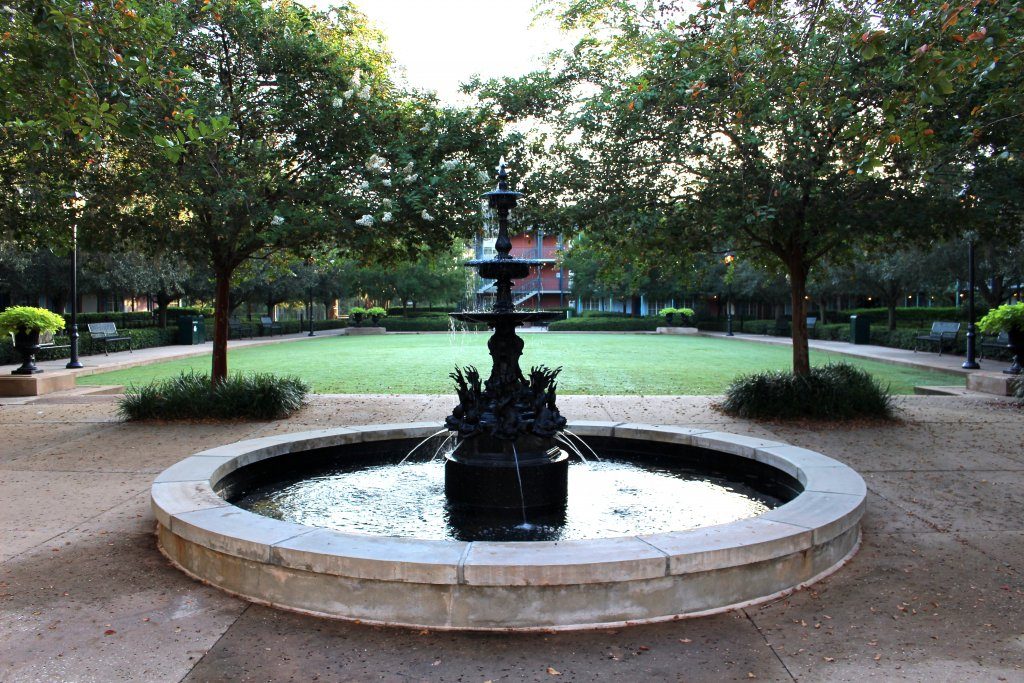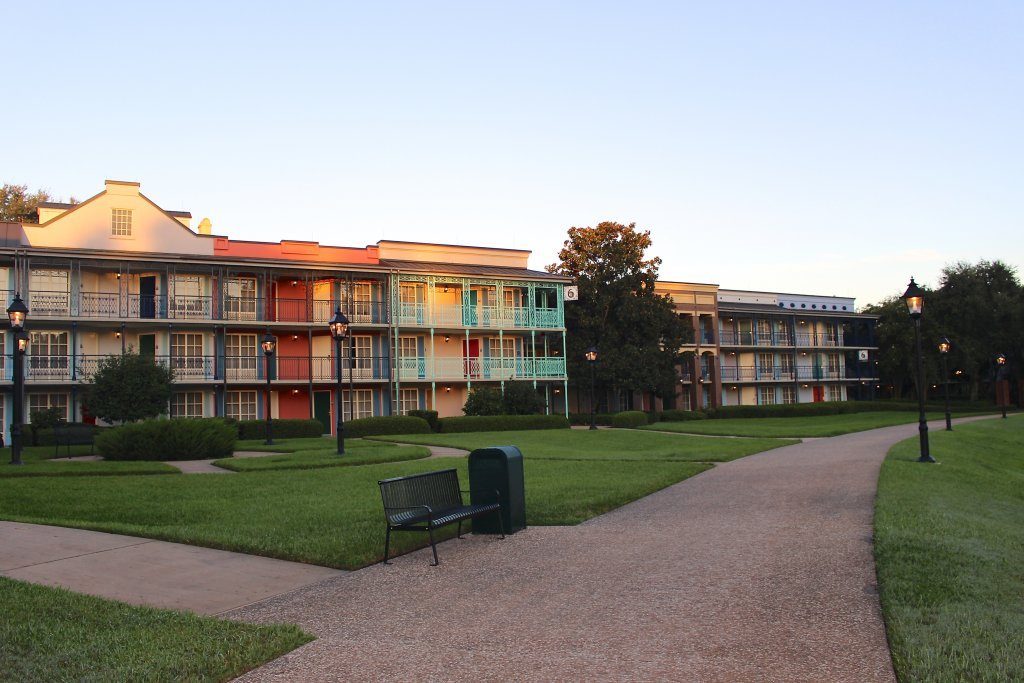 French Quarter is considered a moderate resort (meaning it is priced in the middle tier for all Walt Disney World owned resorts). In 2018, the cheapest room at the French Quarter was $199 per night (this was a standard room, without a view, on a February weekday). The most expensive room was $367 per night (this was for a king bedroom with a view on the New Year's Day holiday.) However, Disney runs room discount promotions all the time. We paid an average of $230 per night during our August stay in a garden view room and about $28 per night in taxes and fees. We were not charged for parking our rental car even though the Disney website said a $19 per night parking fee at moderate resorts went into effect on March 21, 2018. (Even when I inquired about the new fee, I was told at the front desk that it would not be charged. So, I stopped asking questions right then and there.)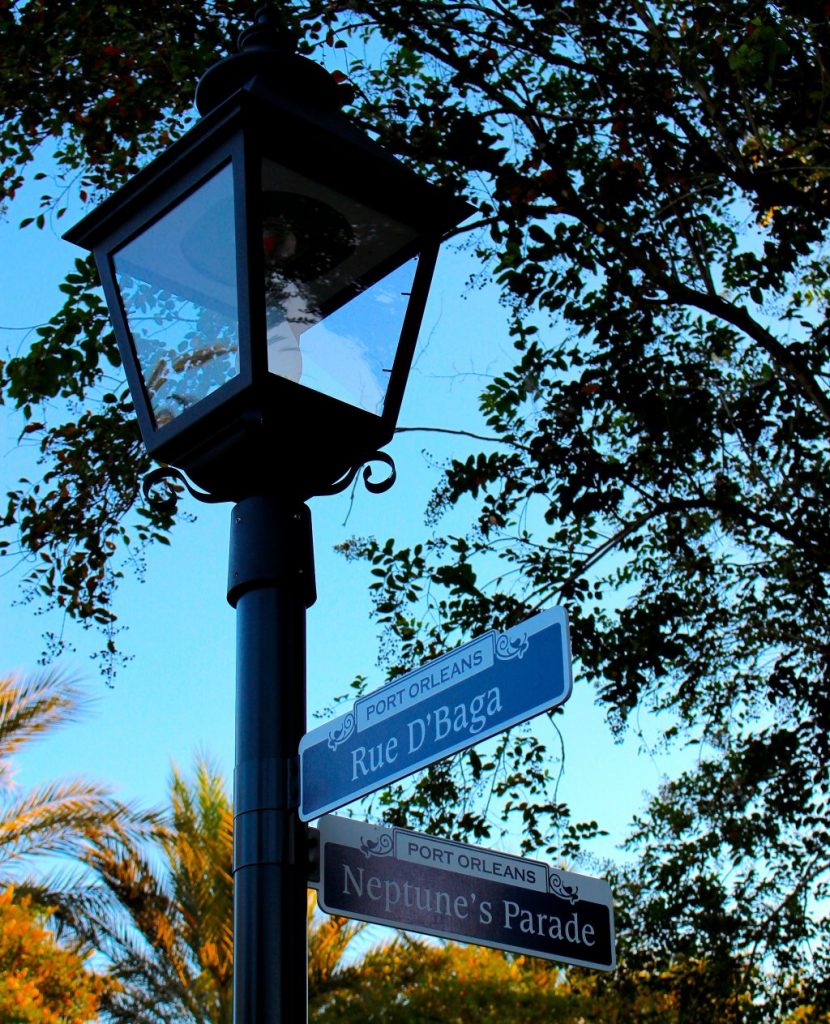 Our room was recently updated. The walls were painted a sky blue and the carpeting had been replaced with a dark wood laminate floor. The furniture was dark as well and all the bedding was white. We had two queen beds with a nightstand in between, a large dresser, flat screen TV, bench with storage, shelf with hooks, and a small table and chairs for two. The bathroom had a double sink with shelf storage above and below and a large shelf with a hanging area for clothes. A curtain separated the sink area from the main room. A toilet and tub with shower were located in an adjacent room with a door.
The beds were situated high off the ground, which was great for storing suitcases. I only wish that we had had some type of throw rug between the beds. The floor does get gritty during the day, and I had to grab a towel to wipe our feet off before climbing into bed.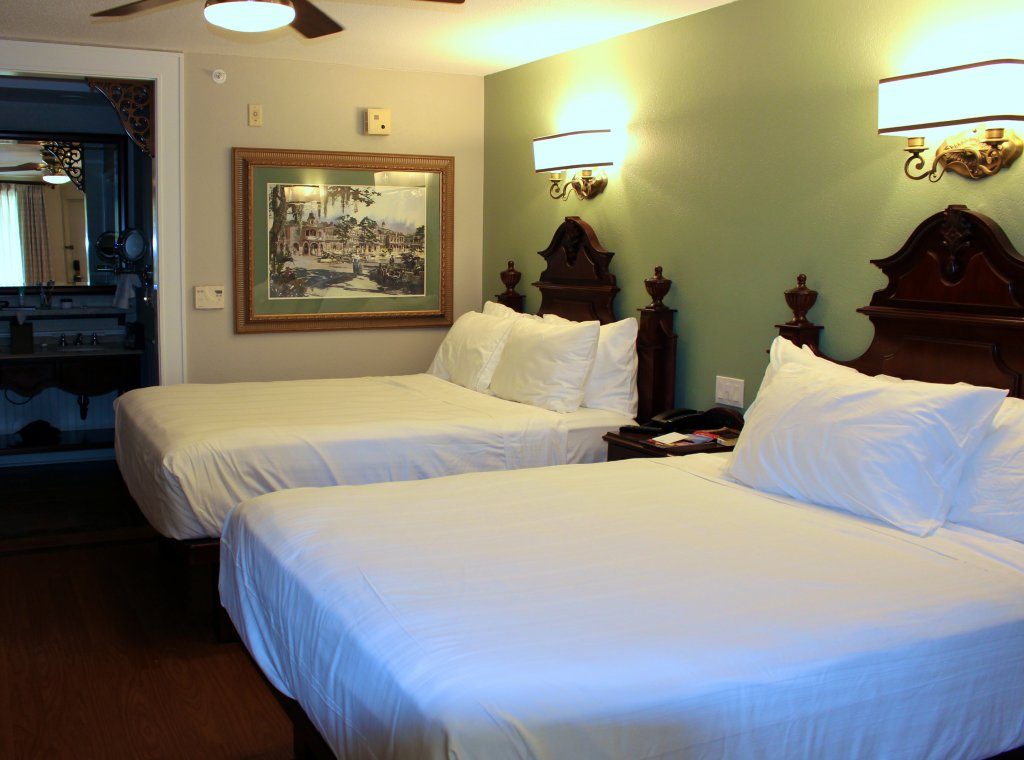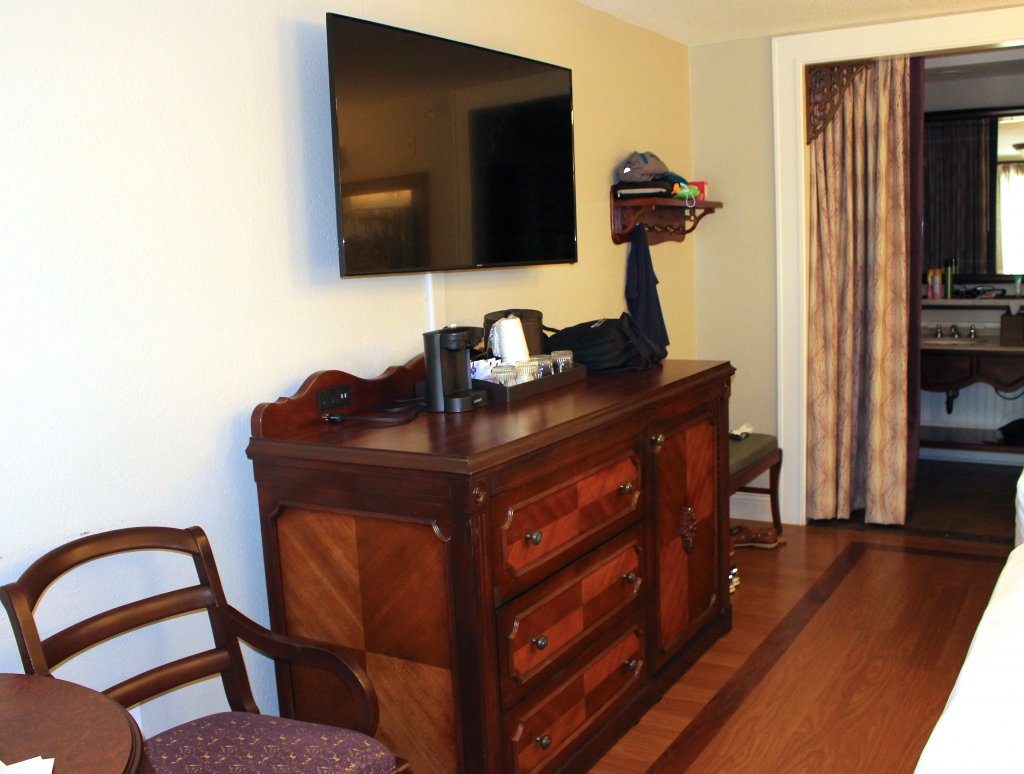 Food at French Quarter is outstanding, breakfast especially. (See our recent blog on the Beignets). At Sassagoula, the shrimp and grits and muffuletta sandwiches were delicious and made fresh upon ordering. Gumbo and Jambalaya were offered as well. But don't worry, Sassagoulas also has plenty of standards: Mickey Waffles, tater tots, cheeseburgers, and more.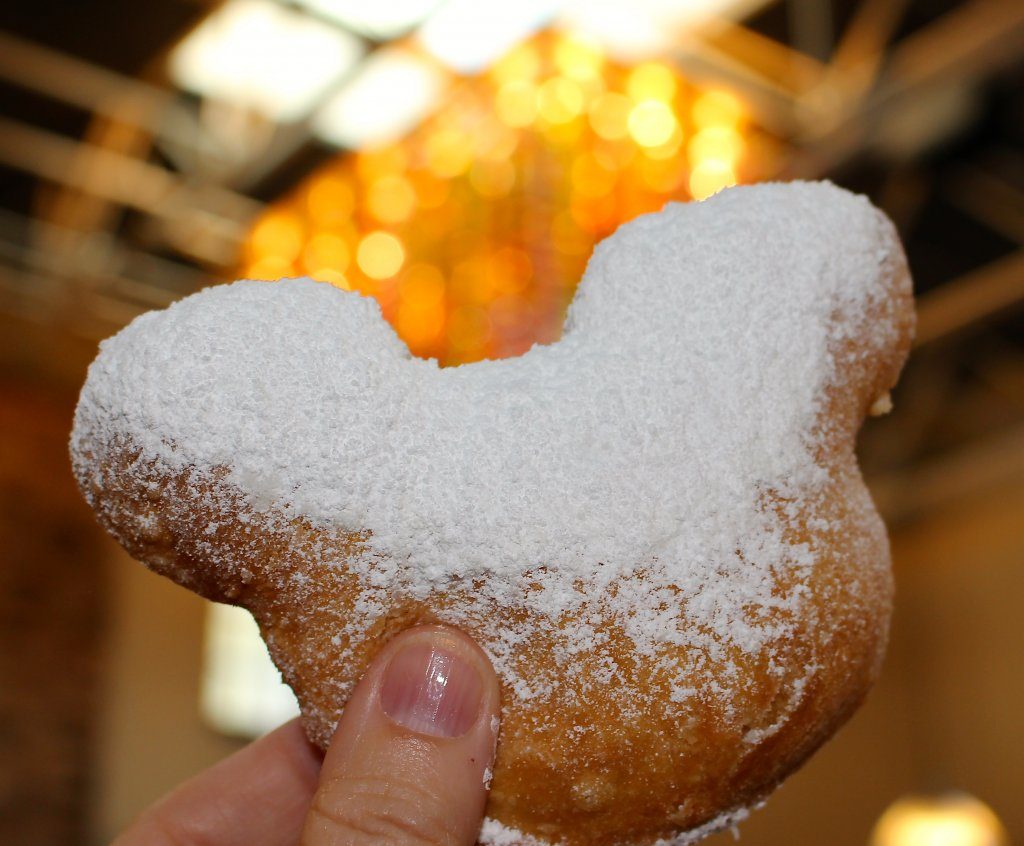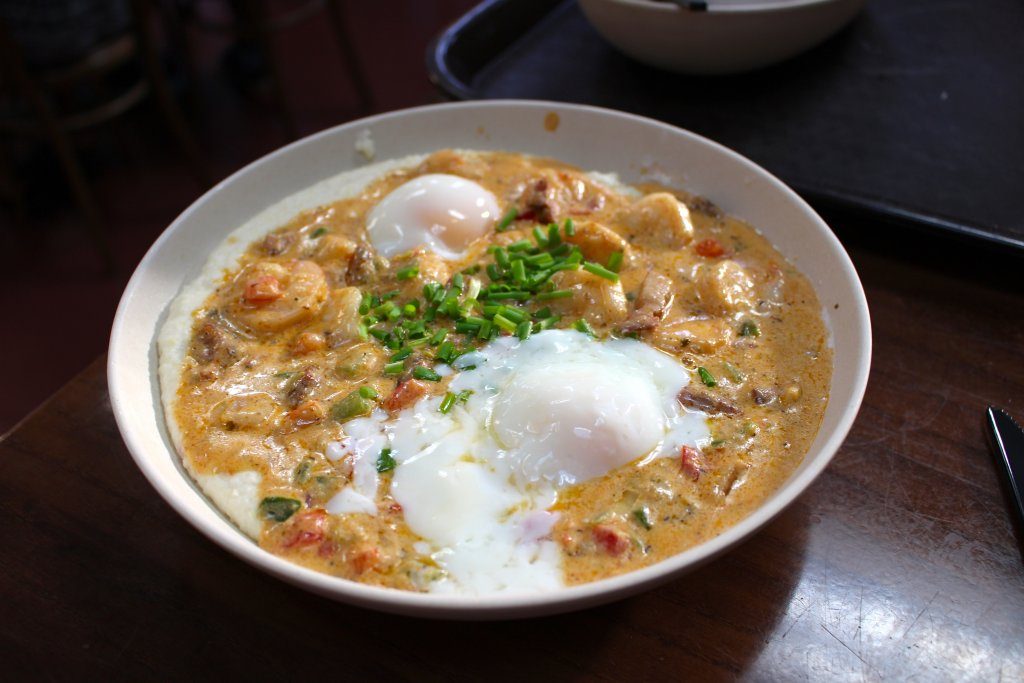 In the late afternoon and evenings, we loved stopping by the Scat Cat's Club. Often there was live music playing, hurricanes and local draft beers available, and they had some unique late-night snacks, like crab dip, boozy beignets, and brisket sliders.
Since Port Orleans Riverside is just a short 10-minute walk away, it is also a bonus that French Quarter guests can easily enjoy that resort as well. If you didn't know, Riverside is home to one of Disney's most popular entertainers, Yehaa Bob, at the River Roost Lounge.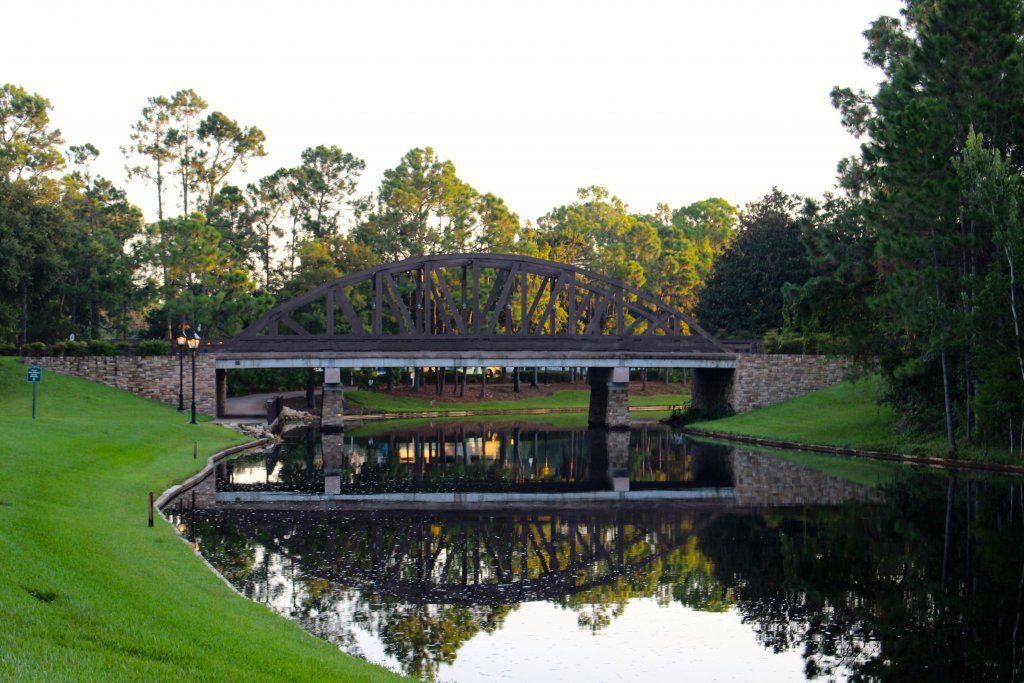 The pool at French Quarter is also something I'd like to highlight. It's large and has a fun slide for younger kids. It's not terribly deep, I think it gets a little over 5-feet deep in the middle, but what's nice about it is you can pretty much see your kids at all times, which makes it nice for those of us who like to watch the kiddos but also having some quiet time to read. There is a water play structure for younger kids nearby, too. A regular play structure and hot tub are on site as well, but those two areas can't be seen from the pool.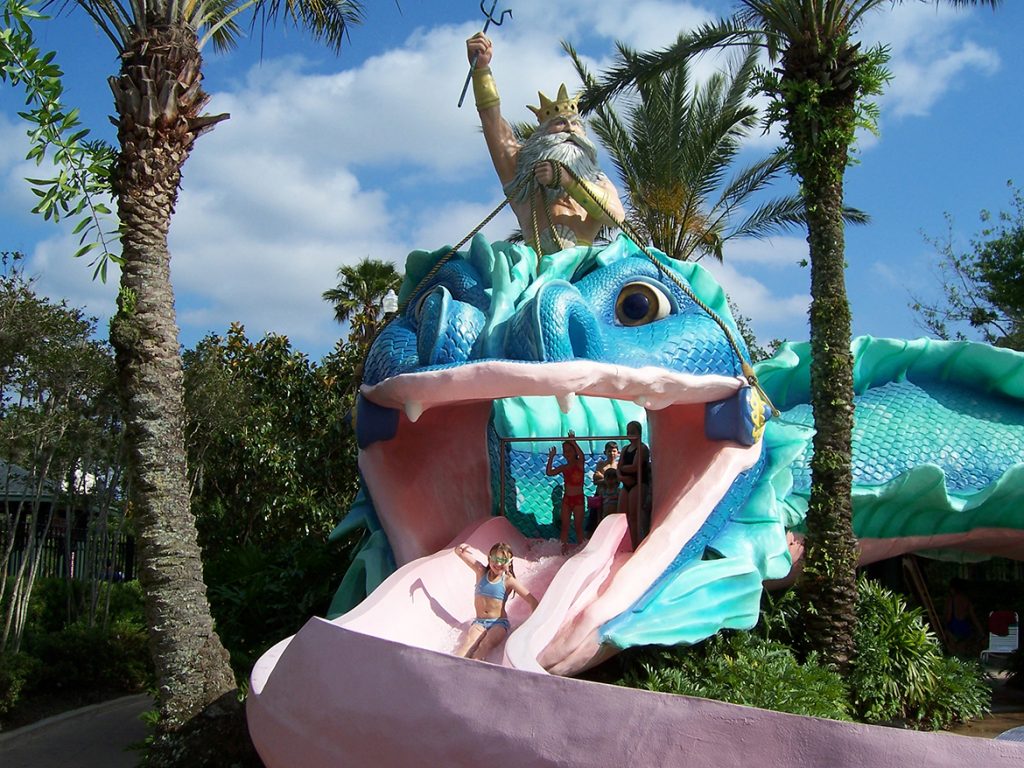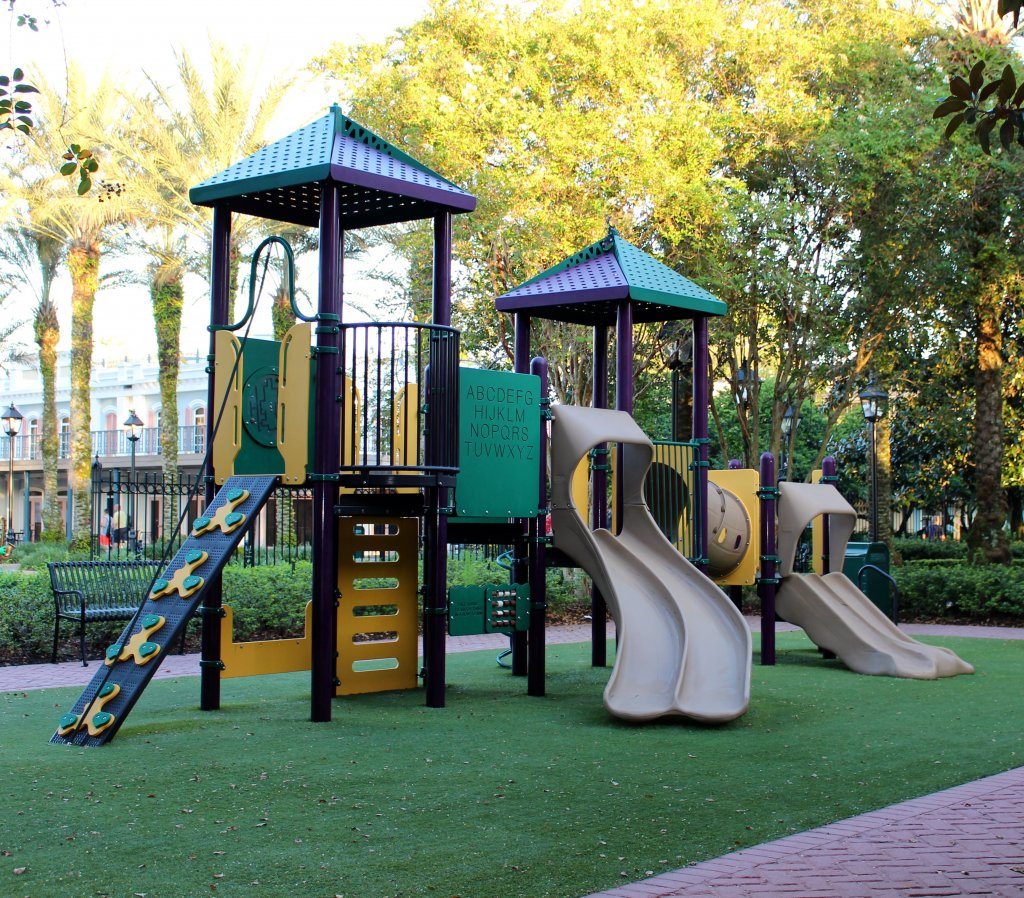 In addition to lounge chairs, there is actually a pretty generous seating area with tables at the pool. It was nice to be able to grab food from Sassagoula and eat al fresco. A bar called Mardi Grogs has a lot of drink choices and is connected to the seating area as well.
The river that borders the resort connects to Disney Springs. So a nice perk about being at the French Quarter is the free boat transportation to the new shopping and restaurant district. Bus transportation is available to all the parks. Horse-drawn carriage rides within the resort grounds. The rides cost a fee, but this is yet another aspect French Quarter that makes it feels like a deluxe resort.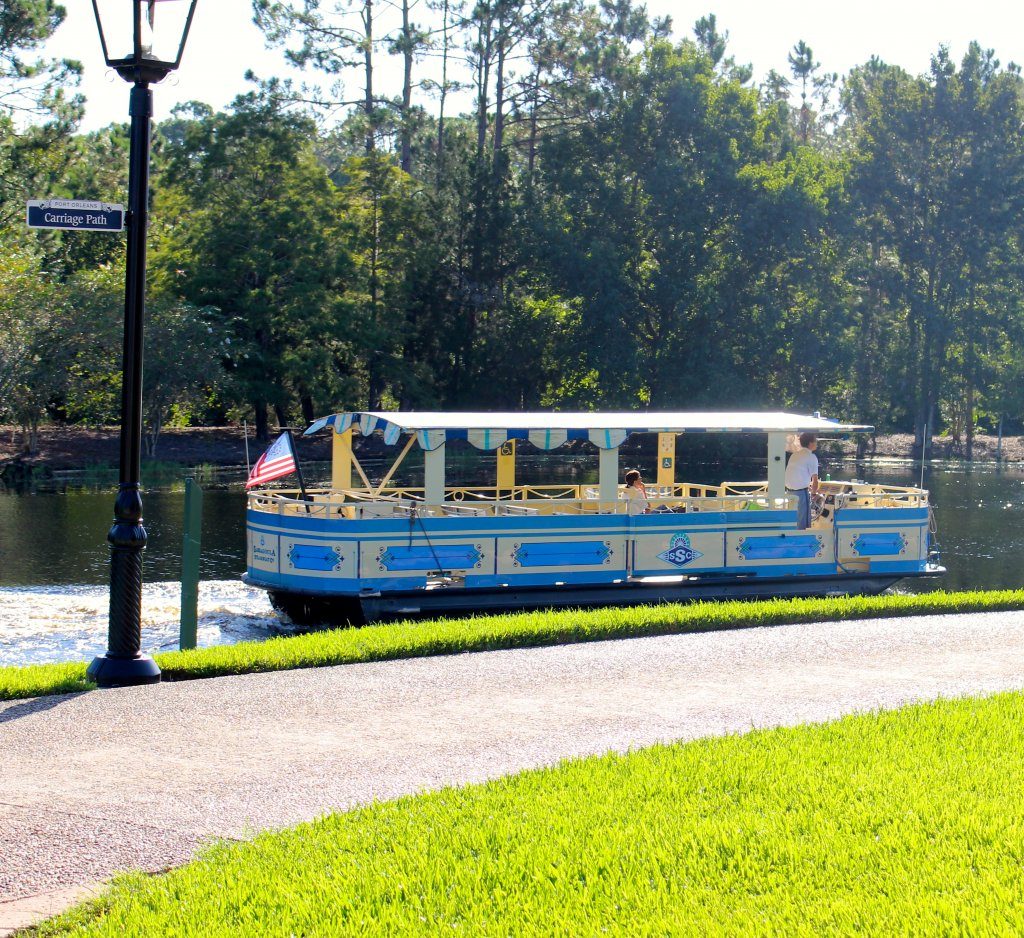 All-and-all Port Orleans French Quarter is a resort I highly recommend. The price is reasonable, the theming is one of the best at any price, there's plenty of room to spread out and relax, and the food is really good.
I'd definitely recommend it to both a first-time traveler to Walt Disney World and a seasoned pro.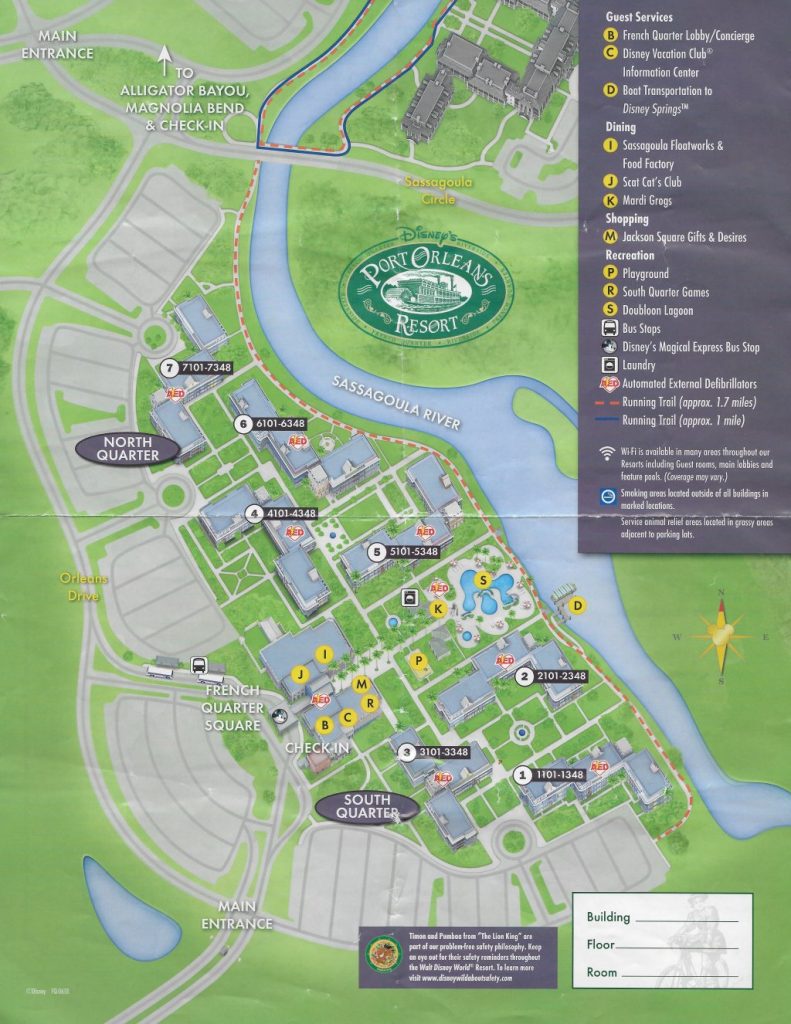 Check out more of our resort reviews!
Beachclub Resort vs Boardwalk Inn
Art of Animation
MAIN STREET POP IN is just a fun hobby for our team. We have nothing to sell and no website advertisements. Basically, we're here because we need a little Disney every day and like to connect with others who feel the same.
If you're someone who needs a Disney fix on a regular basis, then let us tell you about our FREE NEWSLETTER. Every month, the MAIN STREET POP IN Newsletter contains a "pop in photo", an inspiring quote about something Disney related, and links to our latest blog and website updates. It literally takes about a minute to read. If you'd like to sign up, we'd love to have you as a subscriber.
Sign up and take a quick trip to Disney with us every Monday.