It's a hike to get there (unless you're staying at the Ft. Wilderness campground), but I can't think of a better way to end a busy Magic Kingdom day than stuffing oneself to the gills at Trail's End Restaurant.
Trail's End isn't part of the Magic Kingdom at all, and you'll have to make a small journey across Bay Lake to find it. But in my opinion, the restorative commute to this homey, rustic location is well worth the effort.
There's something adventurous about boarding the water taxi that sails guests out of the Seven Seas Lagoon through the canal past Wilderness Lodge and across Bay Lake to the Ft. Wilderness campground marina.
Talk about a change of venue. The Magic Kingdom is about as stimulating as it comes. The minute you disembark and walk down the dock onto the sandy beach of Ft. Wilderness, you may feel like you've traveled to another planet—a living, breathing frontier-inspired respite that smells of campfires and BBQ.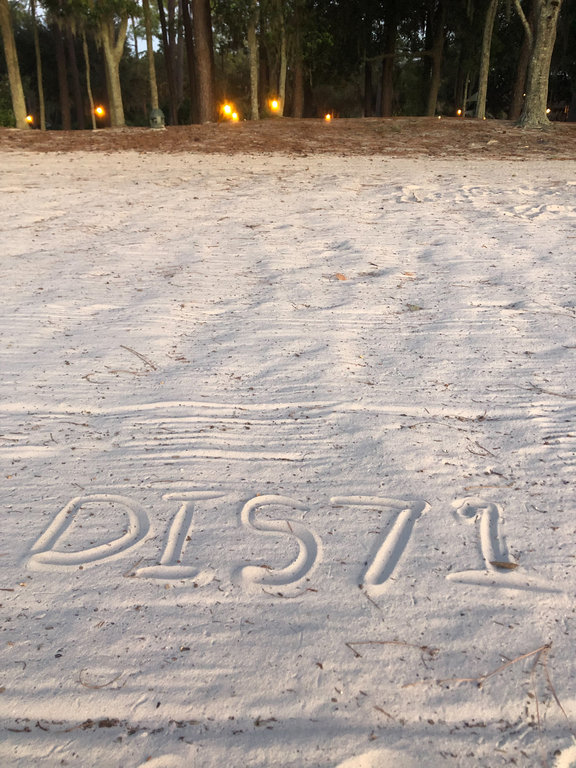 You can take your time here. Maybe take your shoes and socks off for a minute and walk across the beach or let the kids run around on the playground. It's a short walk from the sand to Trail's End. (Please make a Disney Dining Reservation to eat here, however, just in case. It'd be a crime to make the trek all the way to Trail's End just to find the dining room full. Just go to My Disney Experience.
Trail's End looks pretty much like you'd expect. A pioneer theme runs deep, wagon wheels, split-log walls, beamed ceilings, mounted animals, and ball jar glasses.
There's no menu to consult, because the best part about Trail's End is that you don't have to choose what to chow down on. It's an all-you-can-eat buffet full of American West staples: smoked ribs, fried chicken, carved meat, fish, macaroni and cheese, soups, peel-n-eat shrimp, cornbread, salad, roasted vegetables, corn-on-the-cob, salad, fruit cobbler, red velvet cake, and ice cream with all the fixings. The quality of the food here is high. Of the many, many Disney buffets I have eaten at over the years, Trail's End is the most successful at keeping its buffet well-stocked and its food hot. We didn't encounter one lukewarm dish on our latest visit.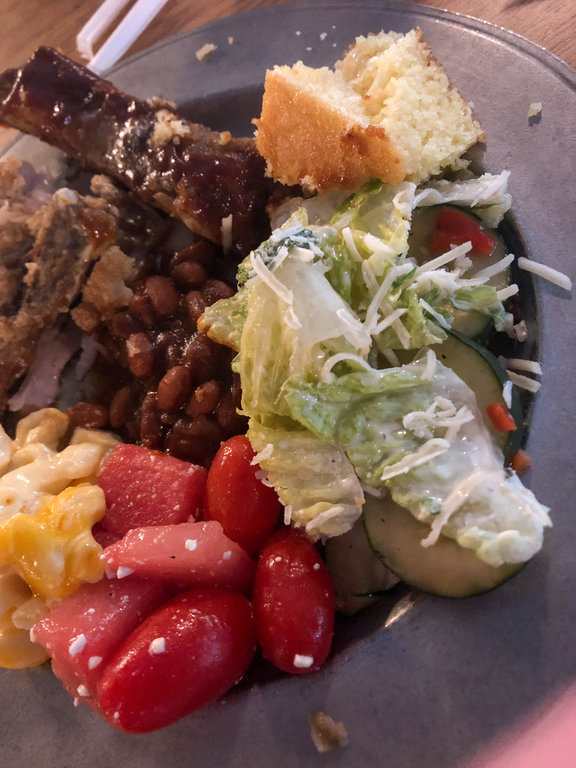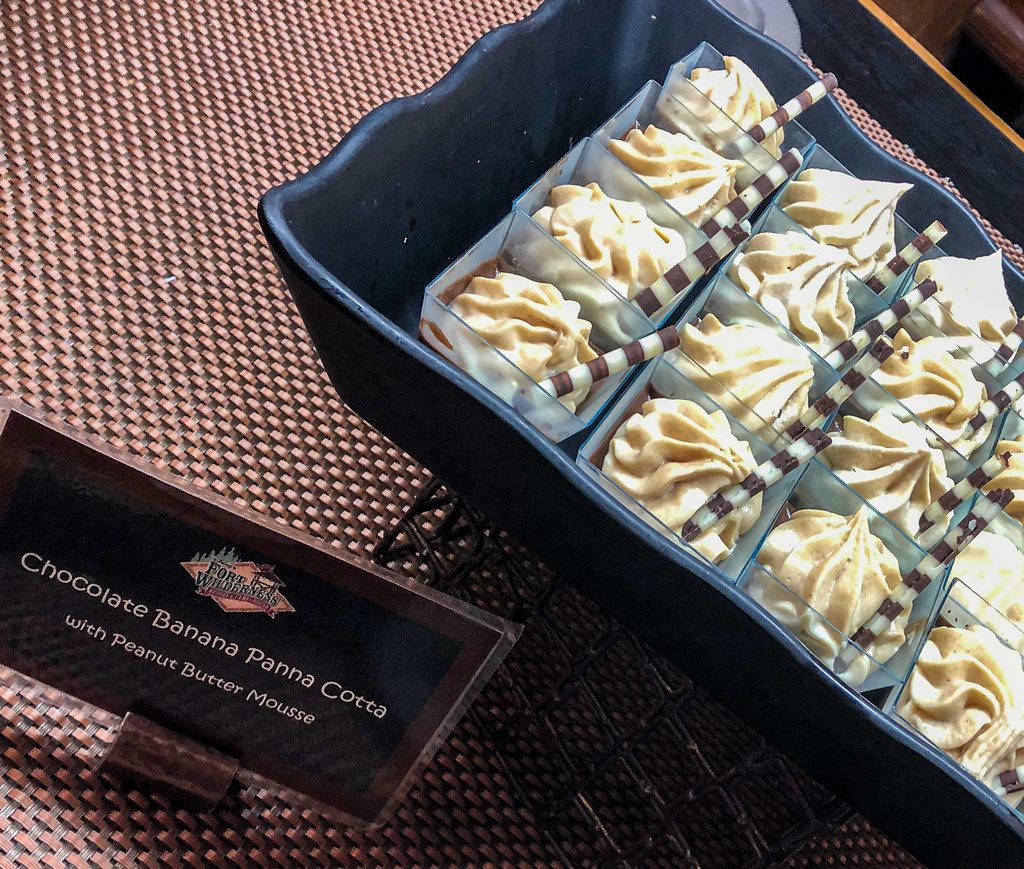 The price isn't a bad deal either—$35 for adults and $19 for kids. (Trail's End also serves breakfast, brunch and special dinners. Pricing for those meals sometimes differ.)
Trail's Ends friendly service is just as good as the food. It has the most kind-natured servers on Disney property. Maybe Ft. Wilderness Resort's relaxed atmosphere just makes everyone friendlier—cast members and Disney guests alike.
I would say the only downside to eating at Trails End is having to make the journey home once dinner is over. Unless you are staying at the Ft. Wilderness campground, the Grand Floridian, the Polynesian, the Contemporary or Wilderness Lodge, it's going to be a long trek home.
Here's a bit of advice to avoid losing all the Zen you've achieved. Hop on to the Ft. Wilderness' internal bus transport that takes guests to the front gate/check-in area. Then splurge on an Uber, Lyft or taxi to take you back to your car (if you parked at the Magic Kingdom) or your hotel.
Trail's End is one of those hidden gems that provides an "old school" Disney experience. It's one of the few places where the Disney I remember still exists, and I love that I can still give a taste of that simple, unrushed time to my kids. If you ever wonder what Disney must have been like in the 70s, 80s or 90s, you can find it here. Yes, it's just a meal and just a restaurant, but somehow, I think that Walt himself would feel right at home here.
I hope you do, too!
Thanks For Popping In!
Click Here To Subscribe To The Main Street Pop In Newsletter. It's FREE!
Follow MAIN STREET POP IN on
facebook
instagram
twitter