Character dining is an expensive add-on to your Disney trip. Is it right for you?
What IS character dining? Basically, it's a special class of restaurant reservations that guarantees face time with Disney characters. If you're willing to foot the bill, a character meal provides you with convenient table-side visits from three to five Disney characters where you can chat, take photos, hug it out, and get autographs.
Character dining is wildly popular, but here are a few guidelines to help you decide if the experience is worth it to you.
Character dining appeals to those who:

Go to Disney to Meet Characters
Getting a hug, an autograph, and that iconic photo are all part of the deal. (Photos of my kids with Mickey and Minnie are my most treasured souvenirs.) Yes, there are opportunities to meet characters for free, however, character dining brings the characters to you and eliminates the need to stand in line or use a precious FastPASS. If eating in a sit-down restaurant and meeting Mickey are two things you want to do on a park day, character dining lets you kill two birds with one stone.
Need a Break
Character dining can be a great break on a busy park day, especially for parents of young kids. These are sit-down meals, in air-conditioning. Usually, the food is served buffet or family-style, so there's no waiting around to eat. The character entertainment keeps the average kid pretty content for about an hour, which gives grownups time to relax, check or recharge phones, and have a conversation.
Love a Big Breakfast
Many character meals are all-you-can eat breakfasts, and it's pretty common to feel full until 4 or 5 p.m. So instead of feeling bad for paying a lot for breakfast, feel good that you saved money by skipping lunch.
Must Meet a Certain Character
If you want to make sure that you or your child gets to meet the Fab 5 or a certain princess, character meals make that possible.
You Want Some Disney Magic Without Going to a Park
Many resorts offer character dining, so you don't need to buy a park ticket to enjoy them. If you're a person who likes to spend a day or two of vacation NOT going to a park, then character dining gives you a Disney fix without having to plan a whole park day.
Character dining may not be for you if:
Characters Scare You
Lots of kids (and some adults) are really scared of characters. Remember they are 6 or 7-foot versions of the tiny television cartoons. Don't book a character meal unless you are confident your kiddo can handle the experience. Does your child scream at the sight of a mall Santa, Chuck E Cheese, or your alma mater's mascot? If you said yes to any of these, skip character dining.
You Don't Like Interruptions
If you want to eat in peace, then don't book a character meal. There are much better venues in all the parks and resorts to find great food for less money.
You Can't Dine in a Noisy Location
The noise level and the busyness at most character dining spots are much higher than your average restaurant. For one, most of the kids in attendance are really excited so yeah, there's going to be screams, loud laughter, and crying. At some point, the character may break into a dance to loud music or start swinging a napkin. And since lots of these meals are buffets, fellow diners will constantly be running back and forth to get more food. (The exceptions are the "family-style" character meals. In these instances, both the characters and the food come to you, so the ambiance is a little quieter.)
You Want to Eat Quickly
Character dining is not as dragged out as a five-course meal, but it's not quick service. You need to give yourself 45 minutes to an hour.
You're on a Tight Budget
Price points vary between $35 and over $60 per person. Dinner at Cinderella's Royal Table is both the most popular and the most expensive character dining experience, costing a whopping $80 per adult and $47 per child age 3-9 at peak season. All pricing is done on a per-person basis, so you don't have the opportunity to just order the cheapest item on the menu.


Character dining is a splurge. No doubt. It's helpful to price out what you might pay for lunch at a nearby restaurant. You may discover that the cost of character dining is only $10 per person more. In that case, you may want to give it a try.
As far as venues go, the team agrees that if you're going to do it only once, Cinderella's Royal Table or Chef Mickey's are the character meals to choose. Tusker House gets an honorable mention for its adventurous menu.
Below is our list of Disney's current character dining choices. We've listed the characters that usually appear in these locations, but be aware, that these listings can change at any time.
Akershus Royal Banquet Hall at Epcot (Norway)
Snow White, Cinderella, Belle, Princess Aurora (a.k.a. Sleeping Beauty), Ariel, Mary Poppins, Jasmine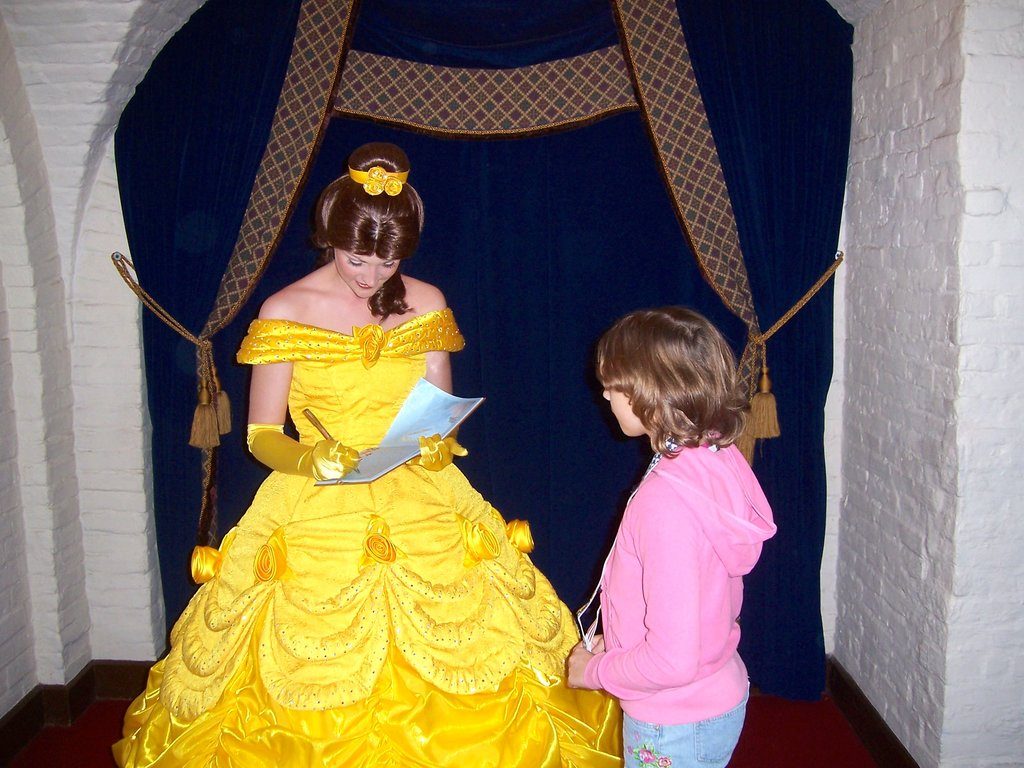 1900 Park Fare at the Grand Floridian Resort & Spa
Breakfast: Mary Poppins, Alice in Wonderland, The Mad Hatter, Tigger, Winnie the Pooh
Dinner: Cinderella, Prince Charming, Lady Tremaine, Anastasia, Drizella
Cape May Café Breakfast at the Beach Club Resort
Minnie, Goofy, Donald, Daisy (TAKE NOTE: MICKEY IS NOT HERE)
Chef Mickey's at the Contemporary Resort
Mickey, Minnie, Pluto, Goofy, Donald
Cinderella's Royal Table at the Magic Kingdom
Cinderella, Ariel, Belle, Princess Aurora, Jasmine, Snow White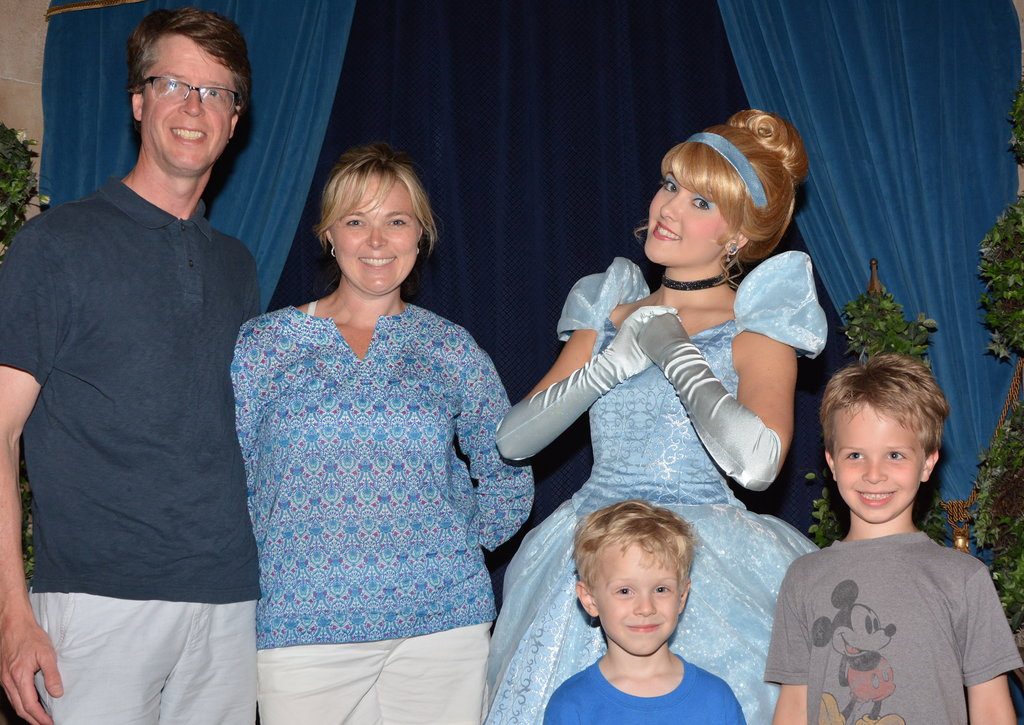 The Crystal Palace at the Magic Kingdom
Winnie the Pooh, Tigger, Piglet, Eeyore
Garden Grill Restaurant at Epcot (Future World)
Chip, Dale, Mickey, Pluto
Garden Grove Breakfast at the Swan Hotel
Goofy, Pluto, Chip, Dale
Good Morning Breakfast with Goofy and His Pals at the Four Seasons Resort Orlando's Ravello
Goofy, Mickey, Minnie
Hollywood & Vine at Hollywood Studios
Jake, Goofy, Sofia, Doc McStuffins (sometimes seasonal meals include: Minnie, Mickey, Goofy, Donald, Daisy)
'Ohana Breakfast at the Polynesian Resort
Lilo, Stitch, Mickey, Pluto
Storybook Dining at Artist Point with Snow White at the Wilderness Lodge Resort
Snow White, Dopey, Grumpy, Evil Queen
Trattoria al Forno at Disney's Boardwalk
Rapunzel, Flynn Rider, Ariel, Prince Eric
Tusker House Restaurant at the Animal Kingdom
Donald, Daisy, Goofy, Mickey, Minnie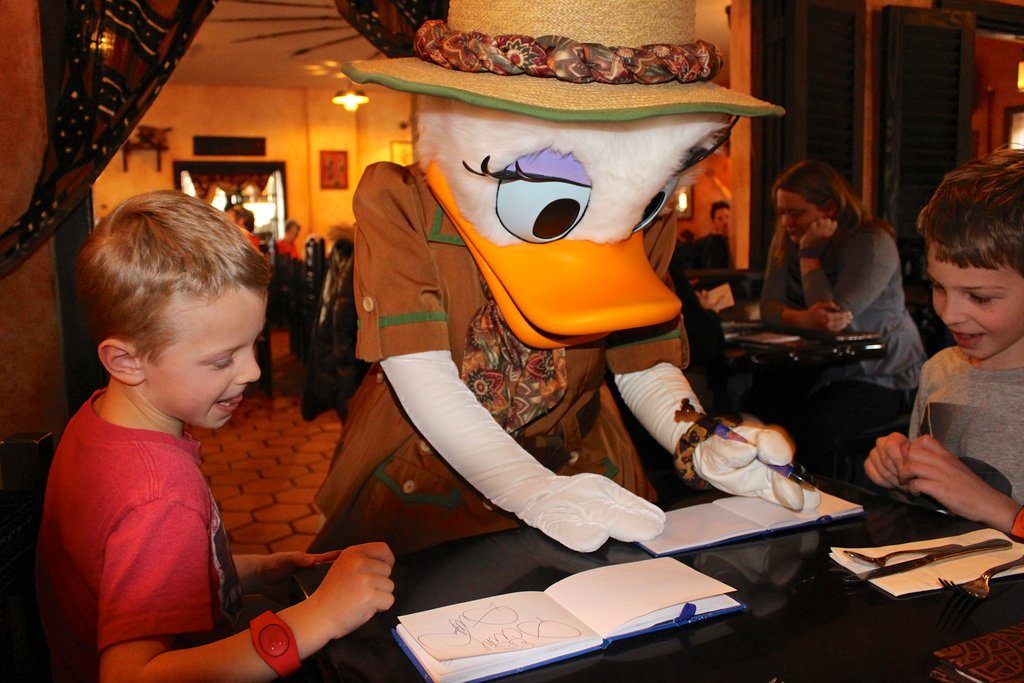 (When searching Disney's restaurant choices by "character dining" you will also see an offering for Disney's Perfectly Princess Tea at the Grand Floridian Resort & Spa. This booking goes beyond the traditional character dining experience. For one, the price is $334 for one adult and one child. Guests meet with Princess Aurora and received some serious swag—a tiara, bracelet, My Disney Girl doll and more.)

Character dining reservations can be made 180 days before your vacation at the Disney dining reservation website.
Thanks For Popping In!
Follow MAIN STREET POP IN on
facebook
instagram
twitter