The team here gets asked a lot about where to eat when visiting the Magic Kingdom. Let's just say that the answer is "complicated."
Magic Kingdom is my favorite place to get most of the foods I'm not supposed to eat, like loaded tots, caramel apples, Churro ice cream sandwiches, chili cheese hot dogs, nachos, and those dough-nutty pink and purple iced Cheshire Cat Tails.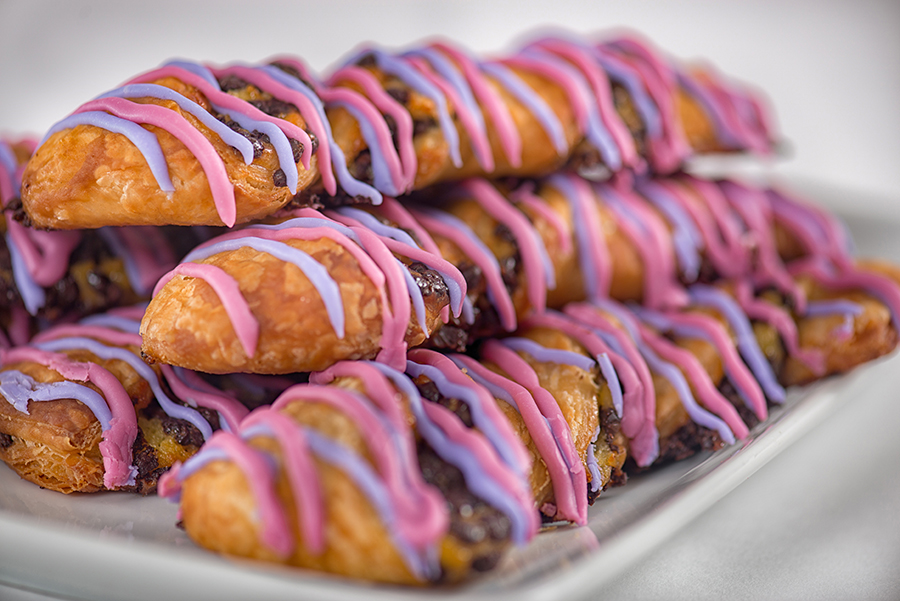 But when readers want to know where to go for a nice, sit-down meal, that's a question that's tough to answer.
You see, the Magic Kingdom's choices for sit-down meals just aren't as good as "The World's" other theme parks and resorts. I don't know why, but the Magic Kingdom has just not mastered the sit-down meal. Or to be fair, maybe MK is just not the place for white-table-cloth dining.
The Magic Kingdom's sit-down offerings are comfort-food dominant. While, there's nothing wrong with comfort foods, it's just really hard to put down a full Thanksgiving Dinner (like one offered at the Liberty Tree Tavern) before plunging down Splash Mountain or sitting in a dark theater to hear Abraham Lincoln start the Gettysburg address.
The Magic Kingdom has eight sit down locations—The Diamond Horseshoe (which isn't always open), Be Our Guest Restaurant (which is overrated), Cinderella's Royal Table (which is incredibly tough to book), The Crystal Palace (also tough to book), Skipper Canteen (which has an adventurous menu), Liberty Tree Tavern (which requires you to be in the mood for a full Thanksgiving dinner), The Plaza Restaurant (the place everyone forgets is there), and Tony's Town Square Restaurant (which is just plain terrible).
My favorite Magic Kingdom sit-down location is Skipper Canteen, but I'm well aware that it's not a hit with everyone. (I always ask if a person is a fan of middle eastern or African/Asian fusion foods before I recommend giving it a try.) My second recommendation is The Plaza or if you have the budget to splurge, one of the character meals.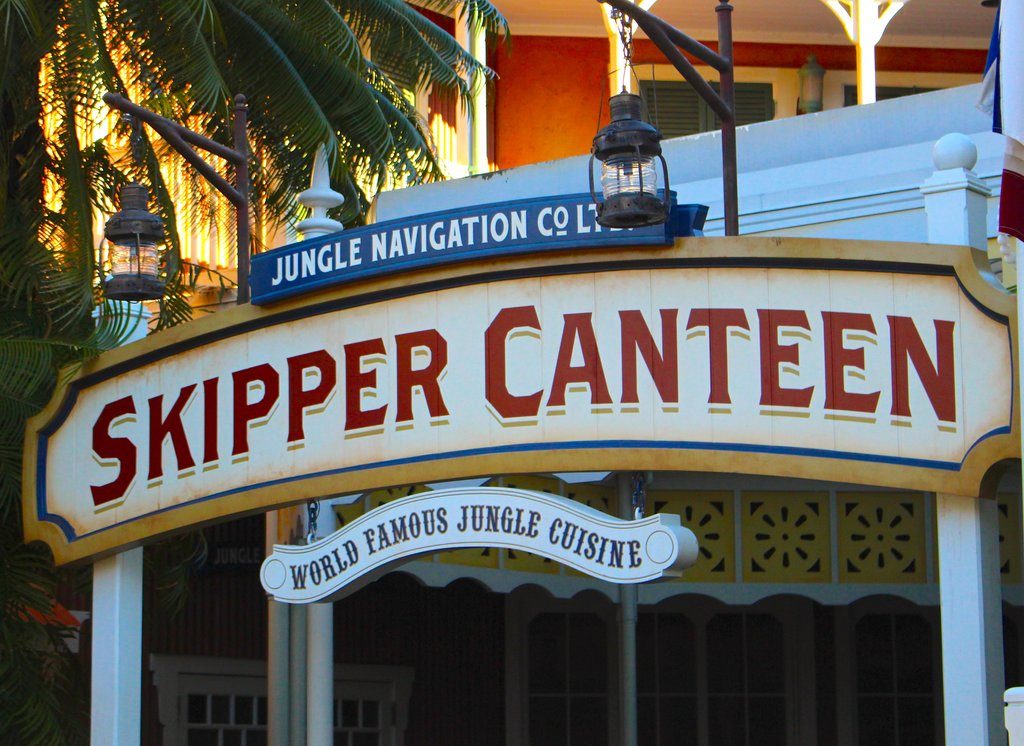 The Magic Kingdom offers two character meals. One is in the castle at Cinderella's Royal Table (where you can meet a gaggle of princesses) and the second is at the end of Main Street U.S.A. at the Crystal Palace (where you can meet Pooh and friends). These are two very popular places to eat, so make sure you get on the My Disney Experience app and make a reservation six months in advance.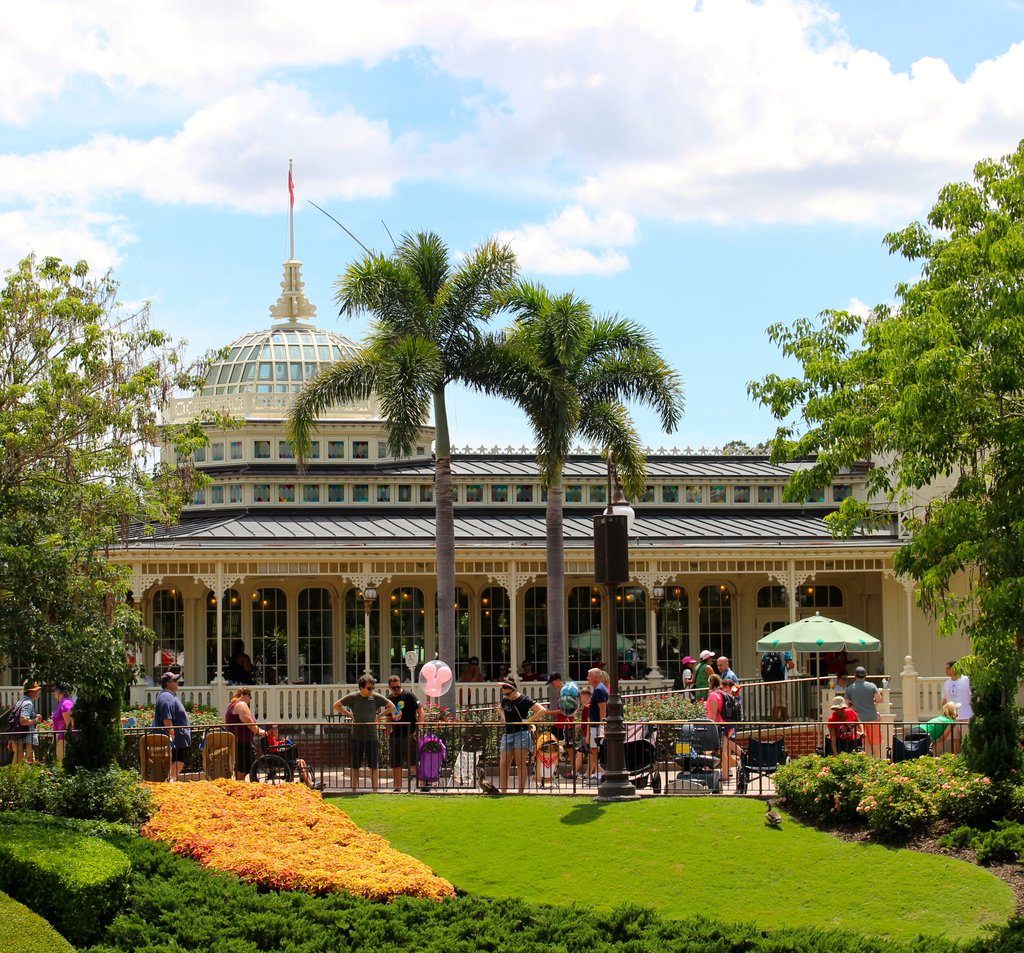 If character meals don't interest your group or they are not in your budget, don't sweat it. Plenty of people have had supercalifragilisticexpialidocious Disney vacations without stepping foot into the royal banquet hall. IT WON'T MAKE OR BREAK YOUR VACATION.
And then there's the Be Our Guest Restaurant. Everyone asks about it, and all I can say is that so far Be Our Guest has been a big disappointment. It has great theming, awkward service, and food that has gone from great to good. I always feel rushed here and underwhelmed. I want to love it because I love Beauty and the Beast, but so far, I just don't. I'd rather grab a bowl of loaded tots from The Friar's Nook and eat them while waiting in line for the Enchanted Tales with Belle attraction.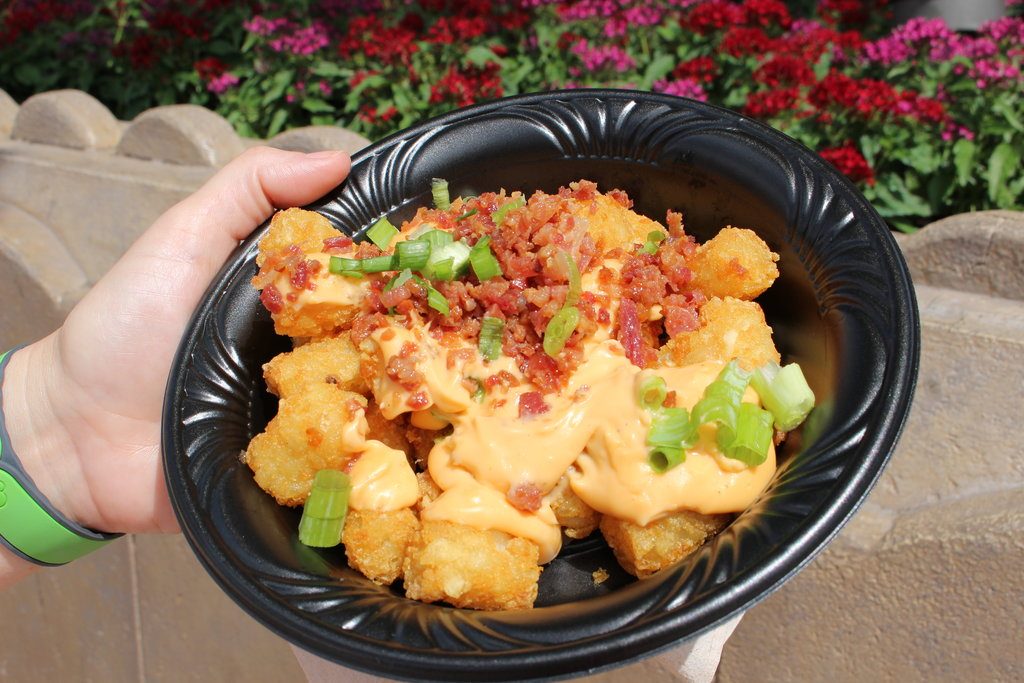 Like what you're reading? Sign up here for the MAIN STREET POP IN newsletter to get stories like this and more delivered straight to your inbox every Monday afternoon.
So, this is my advice when choosing where to eat at the MK. Make your Magic Kingdom day a junk food fix day. I love the Magic Kingdom's quick service locations, especially Sleepy Hollow, The Friar's Nook, Casey's Corner, Pecos Bill Tall Tale Inn and Café, and Columbia Harbour House.
If you must have a sit-down meal, either go for it all at Cinderella's Royal Table or leave the Magic Kingdom and wander over to a restaurant located in a Monorail Resort. I'd go for Kona Cafe at the Polynesian or The Wave at the Contemporary (or course the California Grill is awesome as well–but expensive and harder to book than The Wave).
Fortunately, finding a great sit-down restaurant location is not difficult at the other Disney parks. Epcot's World Showcase has great offerings at every pavilion and the Animal Kingdom has Tusker House and Tiffins. Hollywood Studios has the Brown Derby and Prime Time Café (Hollywood Studios actually has the opposite problem–good sit down restaurants and mediocre quick service fare.)
Disney historians often note that Walt Disney himself did not have an adventurous palette. When I'm at the Magic Kingdom, I like to think that I'm eating like Walt—who was partial to chili and hot dogs. It's just another way to feel like I'm enjoying the park the way Walt intended.
Thanks For Popping In!
Click Here To Subscribe To The Main Street Pop In Newsletter. It's FREE!
Follow MAIN STREET POP IN on
facebook
instagram
twitter