*Due to COVID, not all areas of the Animal Kingdom Lodge are currently open at this time.*
Few places on Disney property transport guests "farther from the U.S." than the Animal Kingdom Lodge. It's a spot that truly feels like another country.
Animal Kingdom Lodge has two "villages" for human guests and four savannas for its animal residents. More than 200 animals and birds representing 30 different species live on the savanna and booking a room that overlooks these wildlife areas is a major reason why we'd recommend an Animal Kingdom Lodge stay.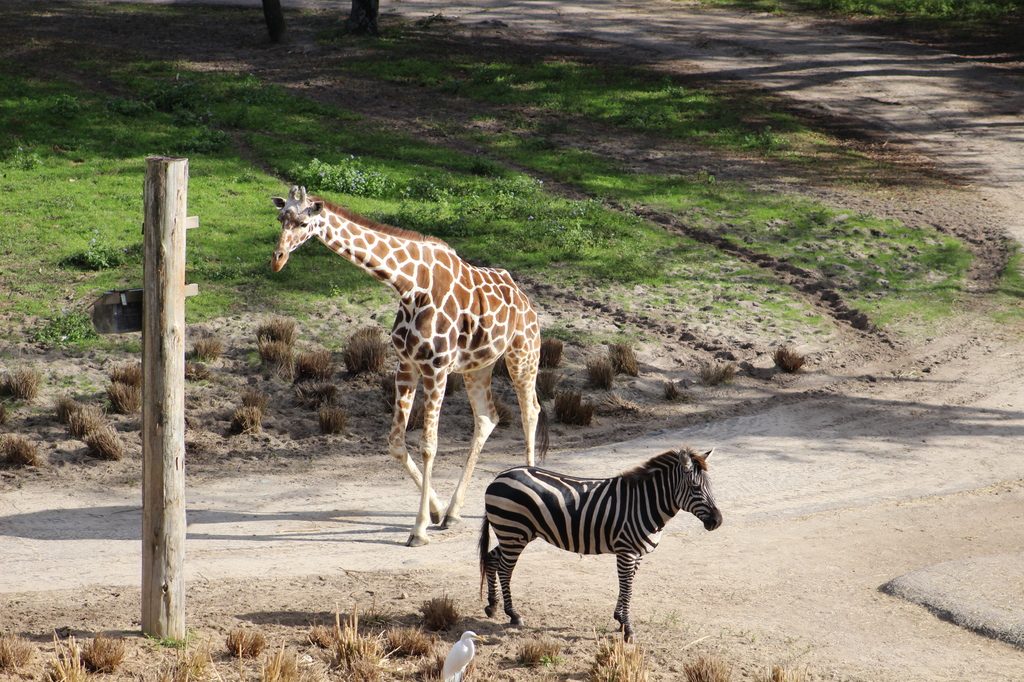 A deluxe Disney resort, the Animal Kingdom Lodge makes a fantastic first impression with its impressive lobbies, artwork, music, and savanna balconies.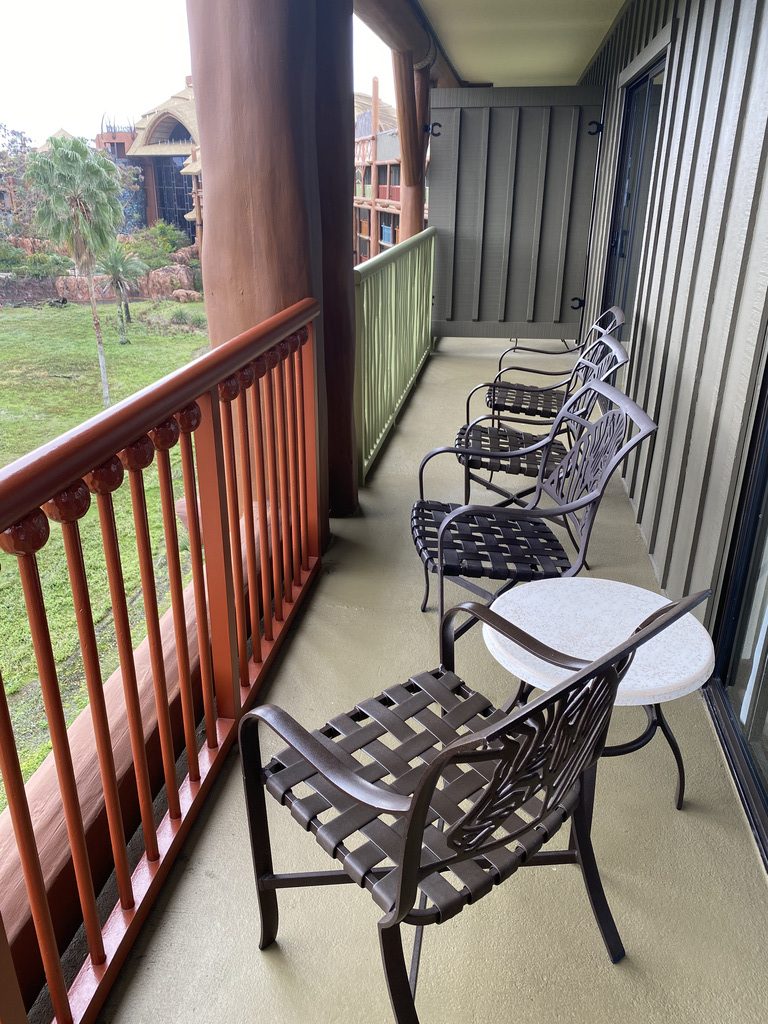 The resort consists of the Jambo House and Kidani Village. Jambo House is larger and its Grand Lobby is gorgeous, but the guest rooms in Kidani are in much better shape.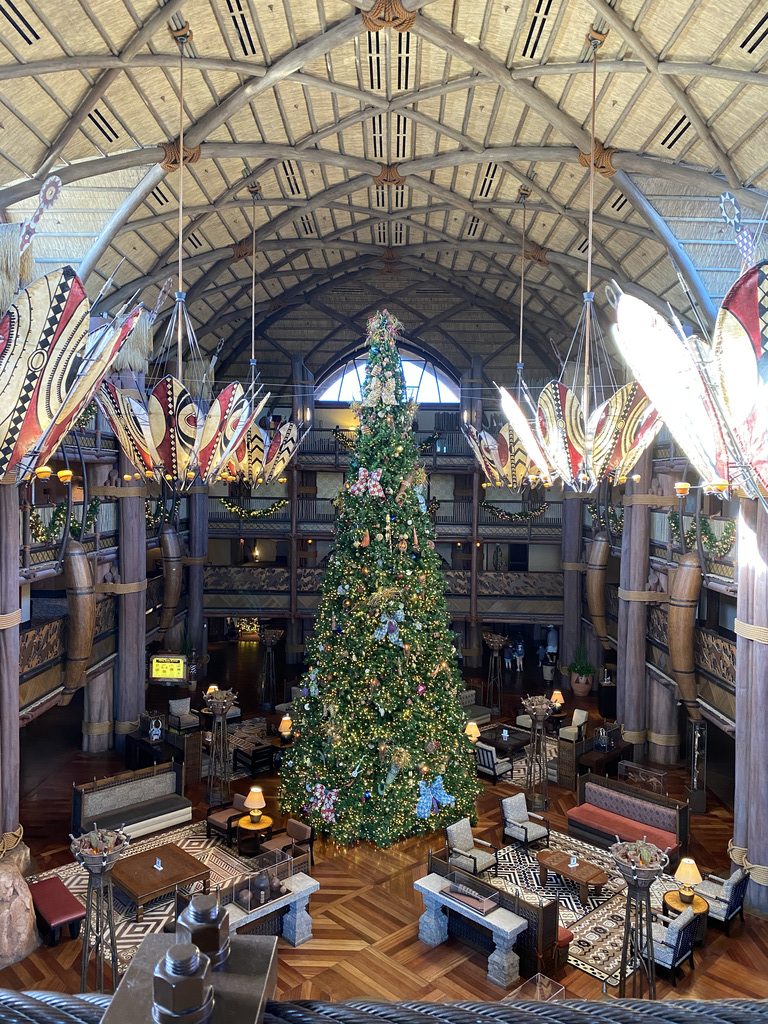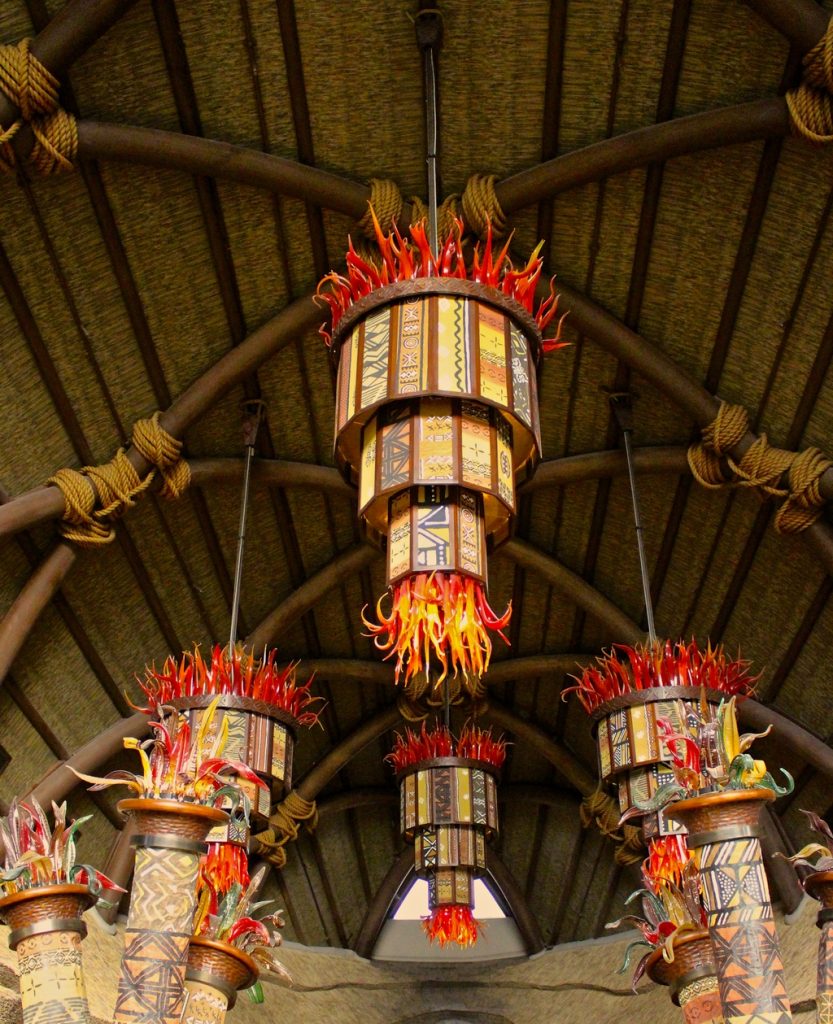 No matter what side you stay on, the public spaces of the Lodge feel both homey and museum-like. The thatched ceilings, fireplaces, and carved furniture in warm colors invite guests to sit down and stay, but as the location of the largest collection of African Art in the United States, the Lodge also inspires the curious to wander and explore each artifact on the walls and tables.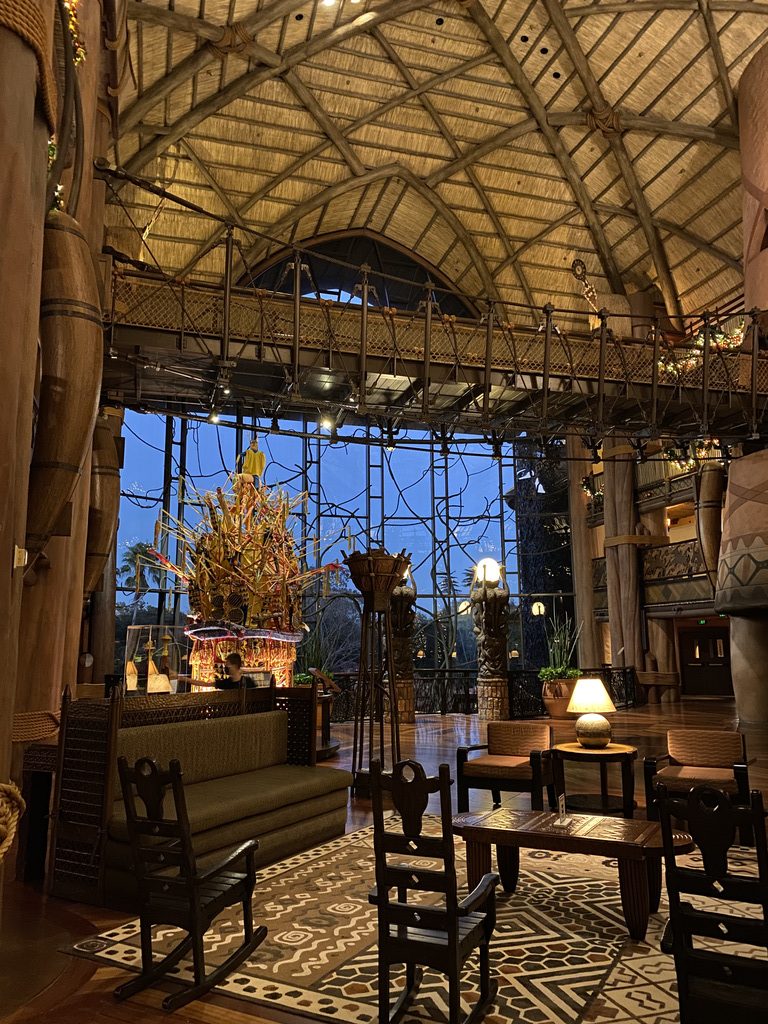 Animal Kingdom Lodge opened on April 16, 2001. A few years later, it expanded to also become a Disney Vacation Club resort. Guests have the option of booking standard hotel rooms, studio efficiencies, and 1-, 2-, and 3-bedroom condos.
Prices at the resort are quite high. Don't expect to find anything for under $340 a night if you are looking at rack rates. Luckily, Disney almost always has some kind of room discount or package deal available. (We recommend working with a travel agent when booking a Disney trip. Not only do agents find the best deals, but they also keep checking for discounts that can apply after you've already booked.) It is also possible to rent the vacation club units through outside vendors at discounted rates, but make sure you are working with a reputable dealer. If a price seems too good to be true, it probably is.
The savanna and the Lodge's decor definitely set it apart, but that's just the tip of the iceberg. The resort's pools and restaurants are equally outstanding.
The pool at the Jambo House is named Uzima. It's 11,000 square feet with zero-depth entry, a slide, two whirlpool spas, a kiddie pool, and a bar if you need a cocktail or a Mickey Ice Cream Sandwich.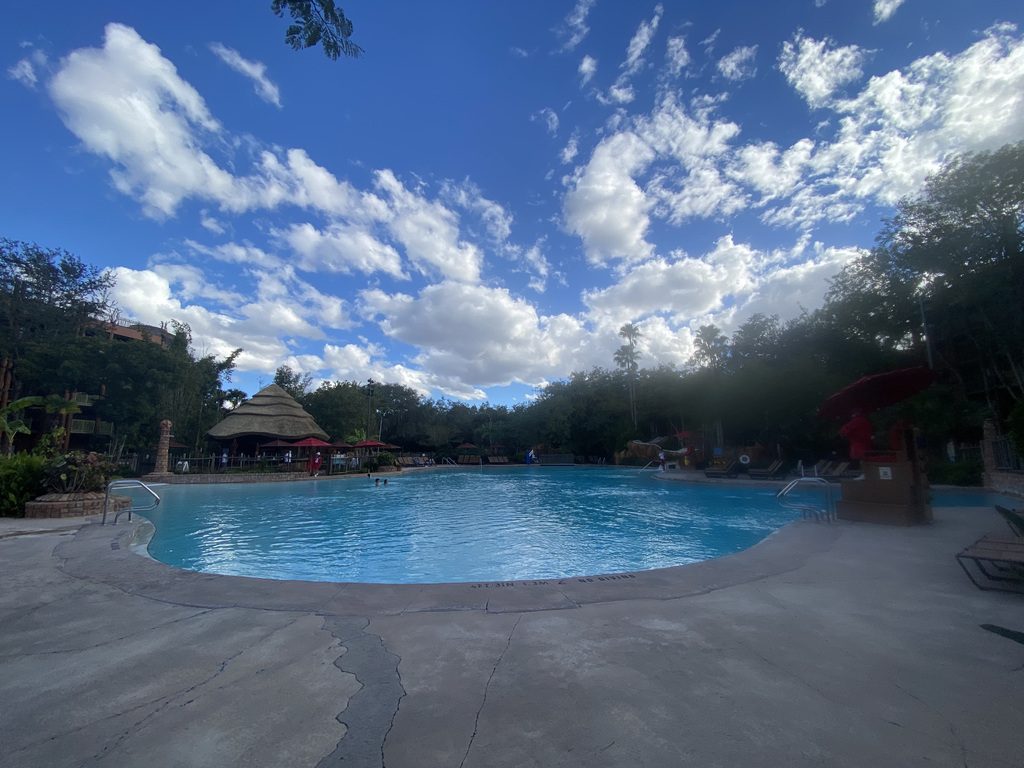 Jambo House is also home to three popular restaurants – Jiko, Boma, and The Mara.
Jiko is a sit-down restaurant that serves African-inspired cuisine and regional wines. It is famous for its Oak-Grilled Filet Mignon. (Fun Fact: The Jiko Salad is made from greens grown at EPCOT.) The Cape Town Lounge and Wine Bar is attached to Jiko and offers items from the menu as well.
Boma is a buffet dining location offering breakfast and dinner. Boma is famous for its Zebra Domes, a chocolate mousse dessert. Above Boma is the Victoria Falls Lounge, which serves drinks and appetizers.
The Mara offers grab-and-go breakfast and quick service dining – some of it African inspired. Zebra Domes can also be found here as well.
Kidani Village's pool is named Samawati Springs and it has a waterslide, two whirlpool spas, and a water playground. The Maji Pool Bar serves cocktails and lunch.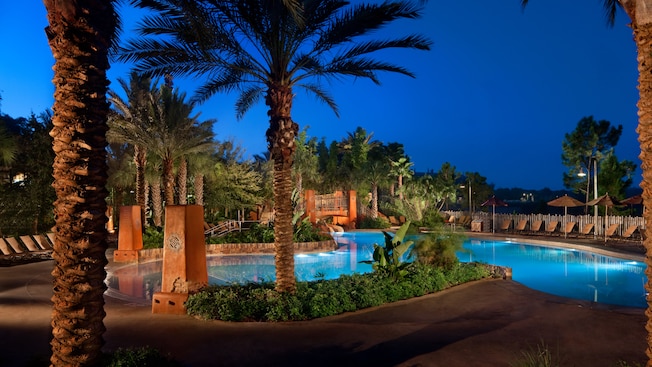 What we love most about Kidani Village is that it is home to one of the best restaurants on all of Disney Property – Sanaa.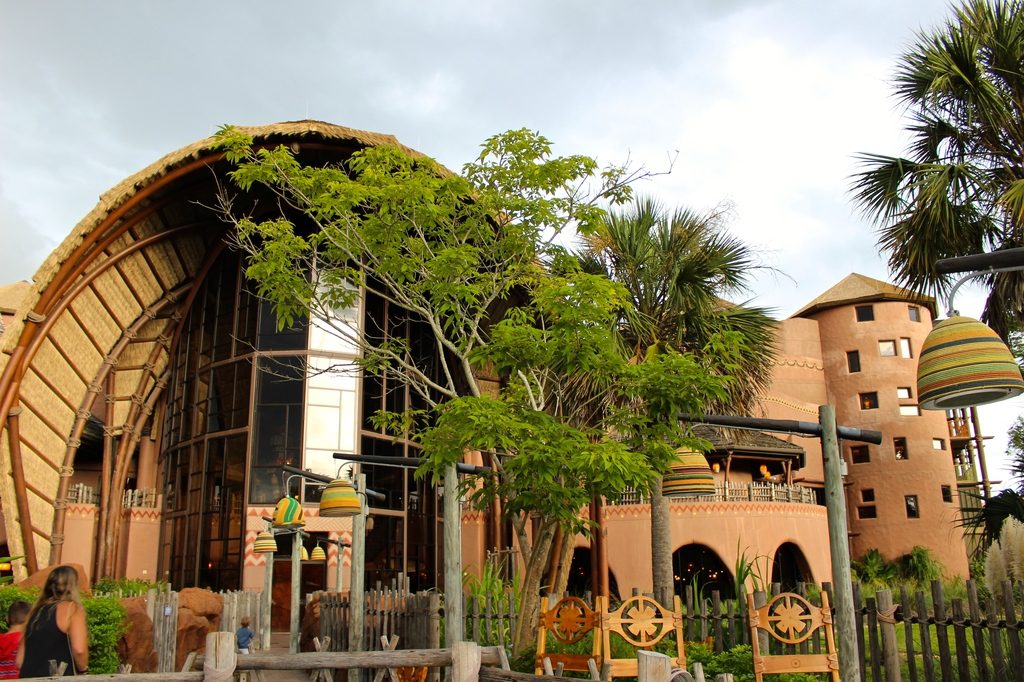 Sanaa serves East African cuisine and comes with a ground-level view of the savanna. The African stews at Sanaa are amazing, but the eatery is most famous for its bread service. Click here to learn more about this "must-eat" appetizer.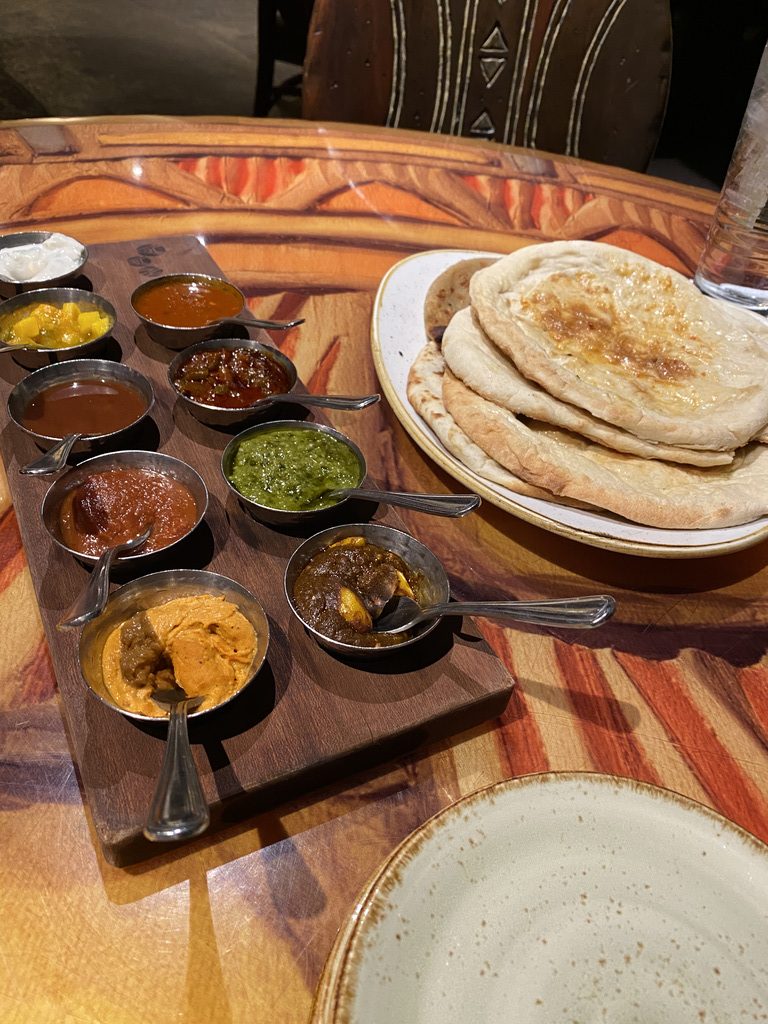 Sanaa Lounge serves African wines and popular appetizers, including the bread service.
Guests staying at the Animal Kingdom Lodge have the run of both Jambo House and Kidani Village. It takes 5-10 minutes to walk from one lobby to the other. There's even a shuttle if you prefer not to walk (which can easily be the case after an entire day walking the parks).
Animal Kingdom Lodge is minutes away from the Animal Kingdom theme park, but contrary to popular belief, there is no walking path. The only free transportation from the Animal Kingdom Lodge to any of the theme parks or Disney Springs is by bus.
When staying at the Animal Kingdom Lodge, the team often opts for renting a car. It's just easier to get around the rest of Walt Disney World and grabbing groceries or an easy dinner at another resort or off-property.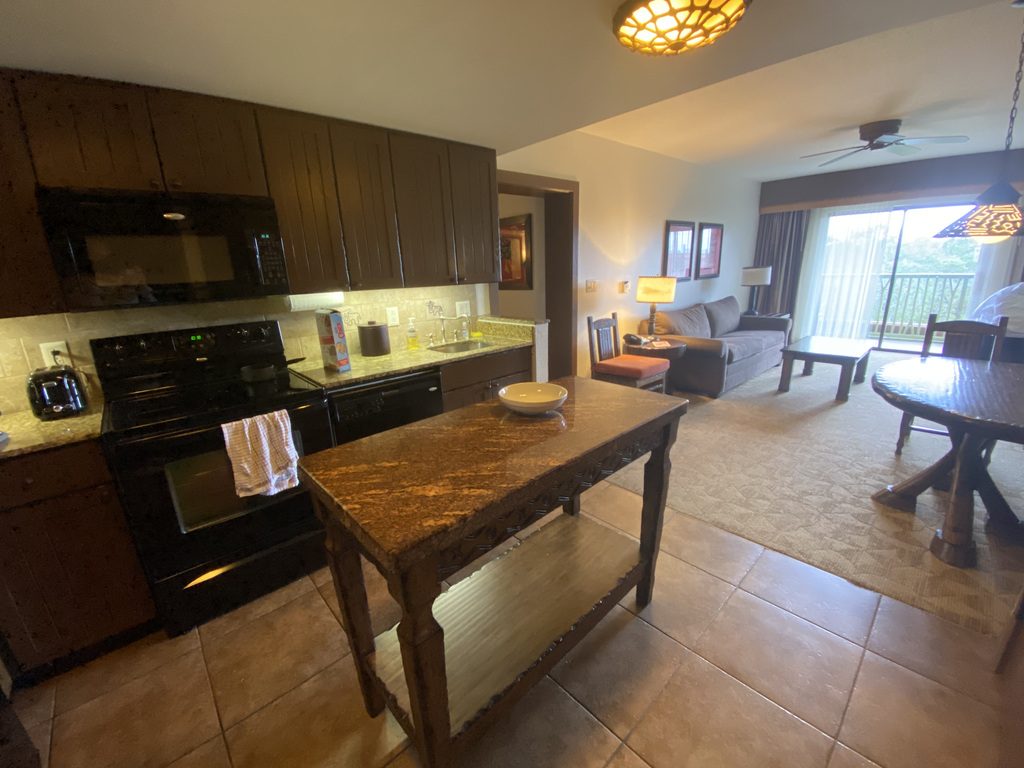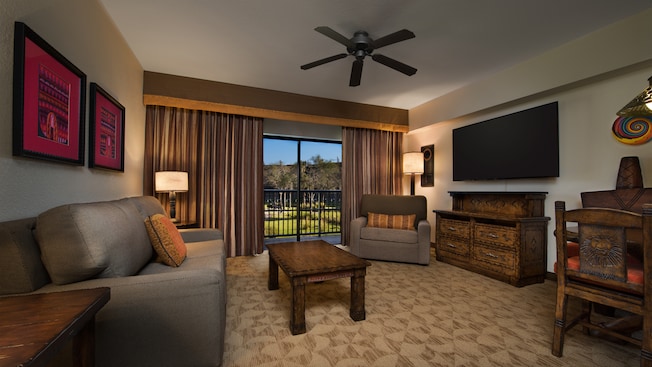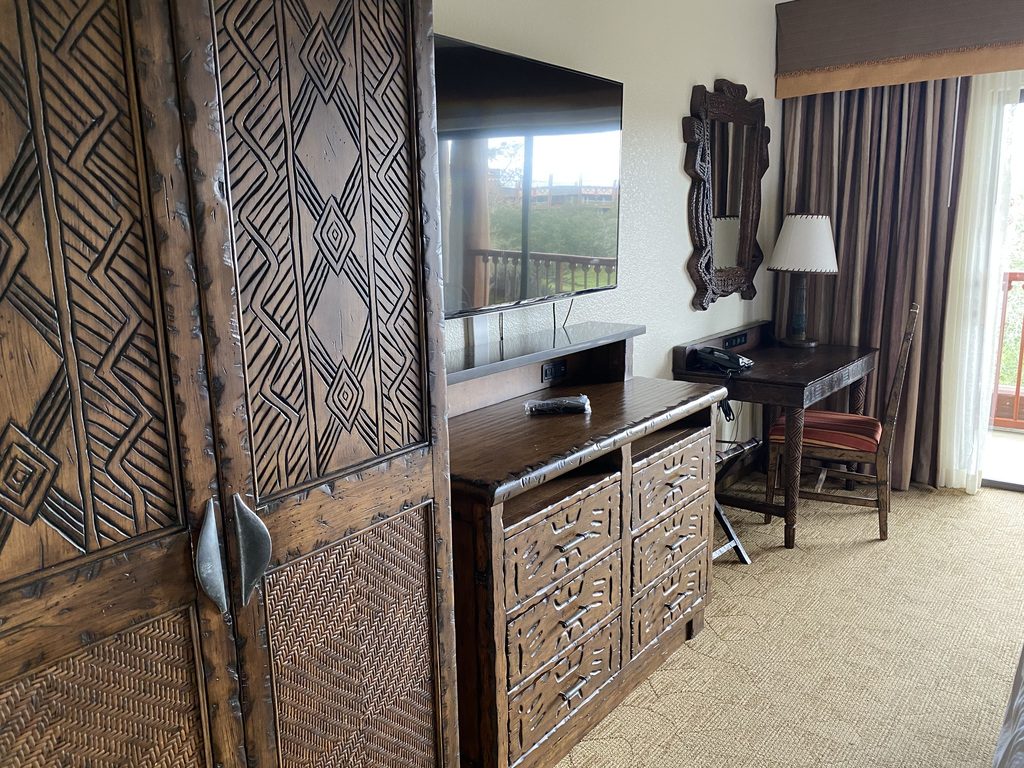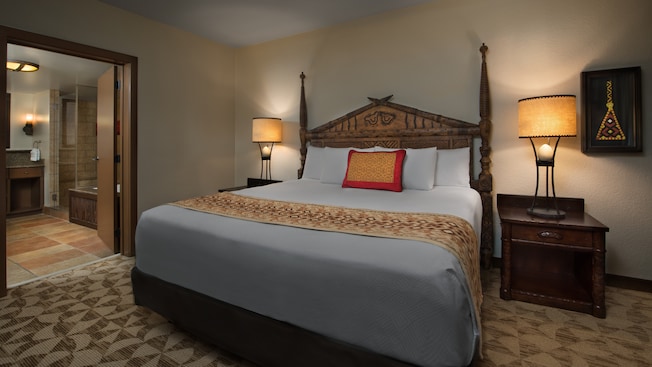 So, is the Animal Kingdom Lodge the right resort for you?
Animal Kingdom Lodge PROS include: waking up with a view of the savanna, the art collection, the imported wines, the ability to rent a villa with a full kitchen and washer/dryer, the African-inspired food, and the relaxing atmosphere and large pools. Animal Kingdom Lodge is a great choice for families with young children. There's lots of room to roam and explore, animals to gaze at, and resort activities.
Animal Kingdom Lodge CONS include: it's huge and far from spots like Disney Springs, non-adventurous eaters may not have enough dinner choices at the Lodge's restaurants, and some rooms in the Jambo House are showing their age. Animal Kingdom Lodge isn't the right choice for someone who wants to feel they are "In Disney" 24/7 or enjoys nighttime activities like fireworks and bar-hopping. If that's what you're looking for, a deluxe resort on the Boardwalk may be more your style.
What many Disney vacationers don't know is that you don't have to be staying at the Animal Kingdom Lodge to visit. Anyone can pop in and view the savanna from a rocking chair, eat at one of the resort's unique restaurants, or browse the art collection.
Animal Kingdom Lodge is a one-of-a-kind Disney gem.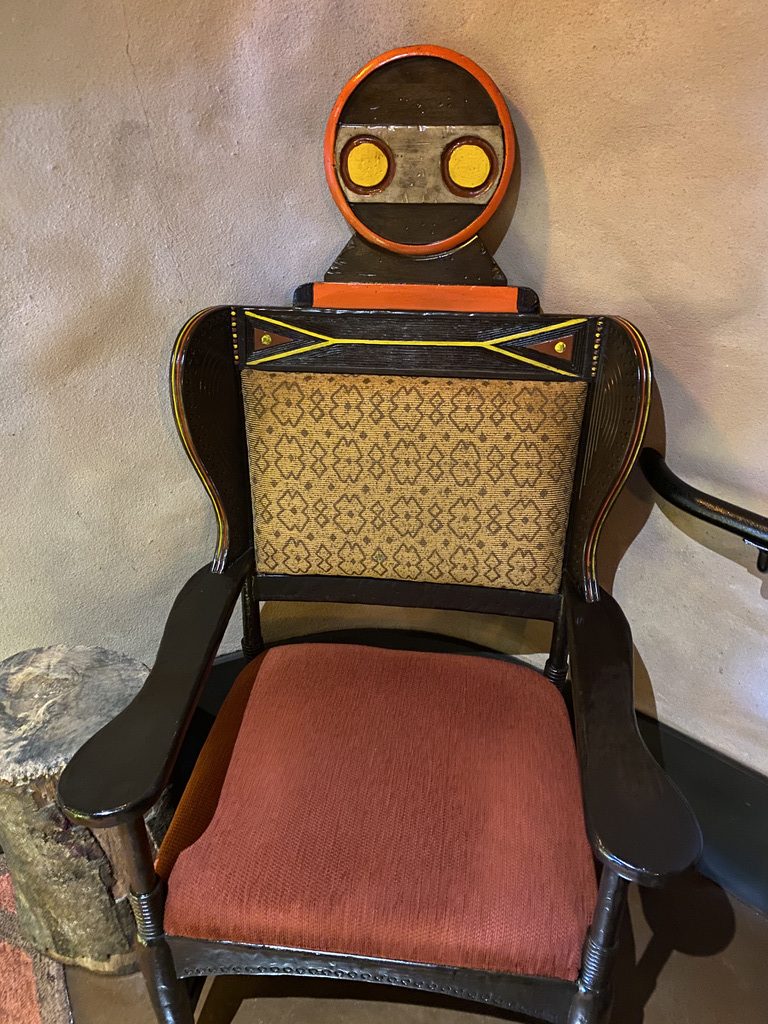 Thanks for Popping In!
Click Here to Subscribe to our FREE Main Street Pop In Newsletter. Every Monday, we "POP IN" and take a Quick Trip to Disney!
Have a question or a suggestion for a future post? Email us at info@mainstreetpopin.com
Follow MAIN STREET POP IN on
facebook
instagram
twitter